The best beach bag for moms is not just a fashion statement. They're important because you need something functional.
When you're a mom, your priorities change. You can't just wear a towel and some sunscreen to have fun on the beach. You have to plan and bring everything your child might need.
You need a beach bag with a lot of storage and good designs.
There are many beach bags for moms, but this article will help you find the best ones. Finding the best beach bag for moms is not an easy task. You want something useful and functional.
You want something big enough to fit your and your child's things. You want a bag that looks nice.
A beach bag should be made from suitable materials that are easy to clean.
Some pockets would also be nice. These are just some of the things to look for when looking for the best beach bag for moms.
The best mom beach bag is also the best family beach bag. Being a mom means being flexible and choosing accessories that aren't just pretty.
They also have to be useful for you and your family. Luckily, this period of carrying a family beach bag won't last forever. So, try to look at it as something that lasts only a few years.
One day your kids will be old enough to have their own bags or backpacks, and you won't have to worry about beach bags for mom.
The Best Beach Bag For Moms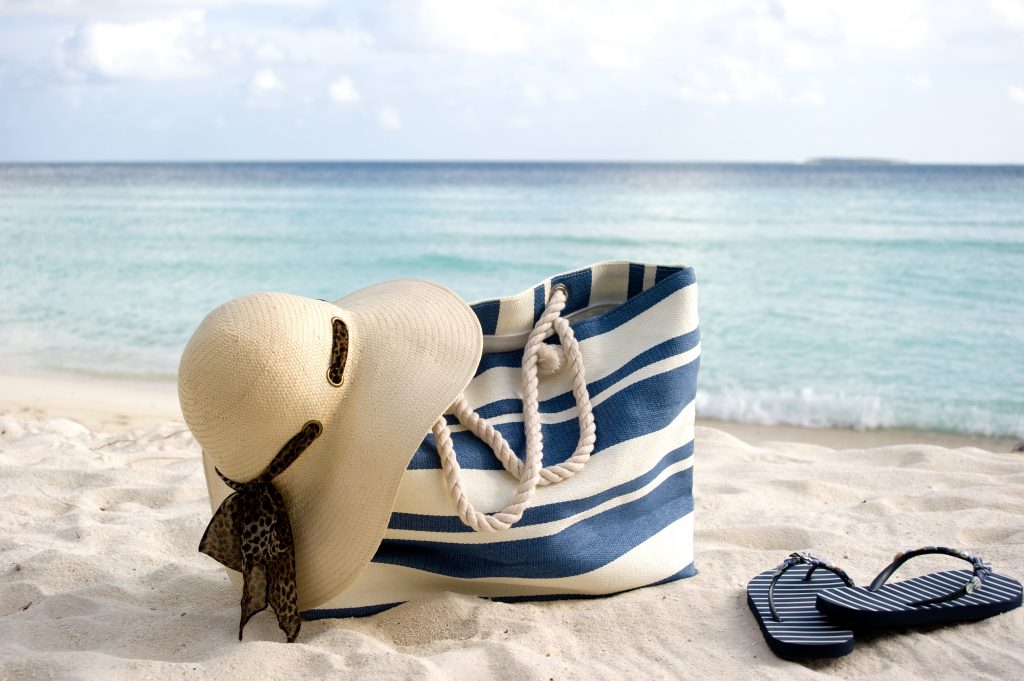 Finding a good bag for the beach when you're a mom was difficult in the past. Most moms would choose something that doesn't look so great but it does its job.
Luckily, there are some great beach bags nowadays. They look great, they're fashionable, and they are very convenient.
Many women who aren't moms choose those bags for themselves because they're so functional. Let's see what is out there for you.
SHYLERO Beach Bag and Pool Bag. – Waterproof
This beach bag is very colorful and comes in many beautiful designs. It's very functional and stylish, and you can purchase it online.
It has a magnetic closure, and it's waterproof. You can pack around 20 pounds of your things in this bag. It's quite affordable, and it has three large pockets inside.
It also has a PVC pouch, key holder, and bottle opener.
It also had some roomy outside pockets, and it's machine washable. The best thing about this mom beach bag is that it's waterproof.
Since your beach bag should be the best family beach bag too, you want something that won't be messy and hard to clean.
Aloha Day Tripper Bag
The Aloha Day Tripper beach bag is one of the most popular beach bags for moms. It looks very fashionable, and it has some great features for moms.
This bag has many pockets, and it's also waterproof. It can be washed in the washing machine, but you can also wipe it with some wet cloth. The material is very easy to clean.
The best thing about the Aloha Day Tripper bag is that it's quite large but doesn't look bulky. It actually looks like an oversized, trendy bag.
This is not the usual mom beach bag. It's something that will look very stylish.
SCOUT Original Deano – Large Utility Tote Bag For Women
It's tough for me to decide which bag is the best. They all look great; nobody would say this is a mom beach bag.
SCOUT Original Deano – Large Utility Tote Bag For Women is a beautiful and stylish beach bag for moms.
The first you will notice about this amazing bag is its beautiful colors. There are so many different colors and patterns to choose from.
There are also a few different sizes.
This mom beach bag is not just for the beach. This bag doesn't look like something that's only appropriate for the beach.
You can take it with you anywhere. It's very roomy, and it's stable and durable. It has a burst-proof bottom that gives the bag a lot of stability.
It means the bag always has the same shape. So, even when your SCOUT bag is full, it won't look bulky. When it's empty, it won't look empty.
This is very important if you want to look great in every moment. Like most beach bags for moms, the SCOUT bag is waterproof and easy to clean.
SCOUT bag is collapsible, so you can easily pack it in your suitcase when traveling.
This type of bag is great for someone who likes to use one product for different purposes. SCOUT bag doesn't have "beach vibes only."
It's a multi-purpose bag.
Savvy Outdoors Beach Canvas Tote Bag
The look of this cool mom beach bag looks like a picnic basket. It's very sturdy, and it has a lot of packets and compartments.
It comes with two microfiber towels that have their own place on the bag. You can remove these towels and bring your own.
However, I suggest using microfiber towels since they're more efficient in soaking up the water.
As I've said, this bag is sturdy and looks like a basket. Therefore it can be used as a cooler bag.
If you want colder drinks on the beach, this mom beach bag is an excellent choice for you.
Savvy Outdoors bag is also a great option when choosing the best beach bag for moms because it's very roomy and can hold many things.
ESVAN Large Beach Bag
ESVAN large beach bag is a great option for you because there are many available designs, and it's a very affordable bag.
It's big, it's water resistant, and it has a lot of pockets. This bag can be easily folded to bring on vacations.
The only downside of this amazing mom beach bag is that it can't be washed in the washing machine.
However, it's easy to clean, and you won't really need machine washing. The fact that it's water resistant makes it one of the best beach bags for moms.
It's durable, and it can be easily styled. This is one of those mom beach bags that has a classic look.
HOXIS Mesh Beach Tote Womens Shoulder Handbag
This mom beach bag is stylish. I think it's my favorite. If you have a lot of things and many kids, you might think it's not for you, but this bag is quite large and can fit many things.
It's made of mesh, and it comes in many different colors.
The most popular color is tan, which can be combined with everything. After all, who doesn't like nude colors during summer?
You can easily find things inside this bag because the mesh gives you a great view. The mesh is durable and strong, so you don't have to worry about it.
Hoxis mesh beach tote has a large pocket that can fit some of your belongings. The only reason to choose another bag is that you need something bigger or more compartments.
This beach bag is something you will love. I'm sure if you purchase it, people will envy you. Another great thing about it is that it's very affordable.
Odyseaco Lightweight Backpack
Odyseaco Lightweight Backpack is a great choice if you love backpacks and prefer a sporty look. This brand also has standard beach bags, but I think that this backpack is one of their best products.
It comes in two colors – pink and blue. It's not pricey at all, and it's very modern. The middle part is made out of mesh so you can see through. It also has a drawstring closure.
It's made from nylon to easily clean with a damp sponge or towel.
Odyseaco lightweight beach backpack is great when you want your arms to be free, and you need some comfy shoulder straps.
Consider this cool beach backpack if you want something unique for your beach trip.
BOGG BAG Original
BOGG BAG Original is even more unique than the backpack I've just mentioned. This bag is not something every mom likes because it has a very unique taste.
It's also quite expensive for a beach bag made from rubber.
However, many women are stunned by the cool look of this special bag. It doesn't have any pockets, but the rubber makes it easy to clean.
Some moms consider it the perfect pool bag because it's pure rubber. If you like to look different and fashionable, this beach bag is for you.
Finding the best family beach bag can be a challenge if you're looking for something that everyone will like. Since you're the one who will be carrying the bag, you should choose what you like.
Bang & Carsen Beach Tote Extra Large Beach Bag With Zipper – XXL Beach Tote Bag
If you're not interested in unique pool or mesh beach bags, this beach tote is the best beach bag for you.
If you think that the best beach bag for moms should be extra prominent and roomy, this Bang & Carsen Beach Tote should be one of your top choices.
It can hold so many things; it's waterproof and machine washable. It also has sturdy and durable straps.
You can put your beach towels inside it, private belongings, clothes, cosmetic products, and much more.
It's not expensive, but this bag comes only in one design- nautical. To be honest, colors are not that important if you're looking for something functional, roomy, and affordable.
After all, nautical design is something associated with the beach. Even if you don't like this design, the size and practicality of this beach bag will amaze you.
Dejaroo Mesh Beach Bag – Lightweight Tote Bag
Dejaroo mesh bag comes in many colors and is perfect for toys and other things your kids need. It has many pockets and compartments; since it's a mesh bag, you can easily find everything you need.
A good mesh bag for the beach is also a good choice because you can shake it off to remove all the sand that gets in there.
This mesh bag for moms is also great because it's lightweight and sturdy.
It's machine washable, and it has comfortable straps. It's also quite large, and it's one of the most popular pool bags for moms.
EcoRight Canvas Tote Bag
EcoRight Canvas Tote Bag is an excellent choice if you want something vegan-friendly or eco-friendly. These bags are made in factories that use solar power and many recycled materials.
It can be used as a mom's best beach or regular bag. Some women use these for grocery shopping. You can choose from multiple designs, and you don't have to spend much money on this vegan bag.
It's big enough and the best beach bag for moms who care about the environment and planet.
Lamyba Beach Tote Bag for Women
This is one of the best beach bags because it's very affordable and it looks simple and clean. It's made from cotton and it can hold many things. It has a large pocket with a zipper on the inside.
This bag is also great for other things, not just the beach. It's also a vegan product and many women are satisfied with the quality.
DALIX Premium Beach Bags
If you're looking for a simple but personalized bag, this is the best beach bag for you. The Dalix Premium bag comes with an embroidered letter of your choice.
This bag looks simple and elegant, and the fact that it gives you an option to choose your favorite initial makes it even more special.
It comes in one design when we talk about color. It's a combination of navy blue and white.
You can also order beach towels from the same brand that go well with the bag. This will give you the great beach look you were looking for.
Why Are The Best Beach Bags Important?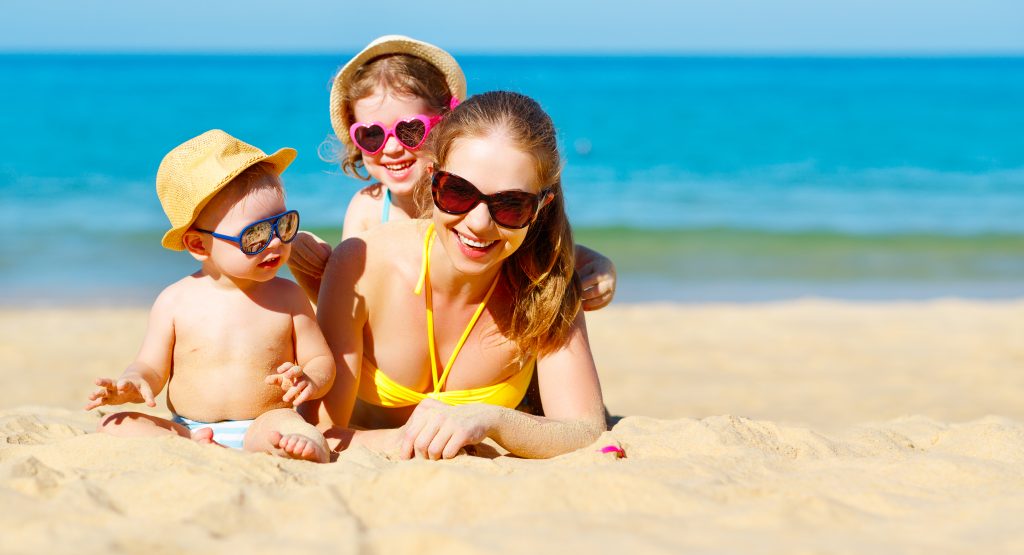 First of all, being comfortable is the most important thing. If you're someone who doesn't want a special bag for the beach, that's fine.
You can use your regular backpack or your old tote bag. Most importantly, you can bring everything you want to the beach while being comfortable.
However, if you don't have something that's making your beach trips easier, it's good to think about buying a good beach bag.
The best beach bag for a mother is something that can make your day easier. You need something that suits your needs.
Some of these beach bags are amazing for some women, but they might not be so great for you. So, take your time, and explore all these bags I've mentioned. Finding the best beach bag is difficult when you want so many different things from it.
Luckily, there are so many options. You can find something functional and pretty. You can find something smaller or something extra large.
You have cheap options but also pricey ones.
Some of these bags have many designs, while others have a classic beach look.
Some of them are machine washable, while others have to be cleaned by hand. The point is there are so many different things about each bag, and you must pick the best beach bag for yourself.
Think about your budget, your needs, and your family's needs. Another important thing to consider is how long you must carry the bag.
If you're going to walk with this bag for a while, then pay attention to the straps and their quality. You need something that won't cause your shoulders or back pain.
Going To The Beach With Kids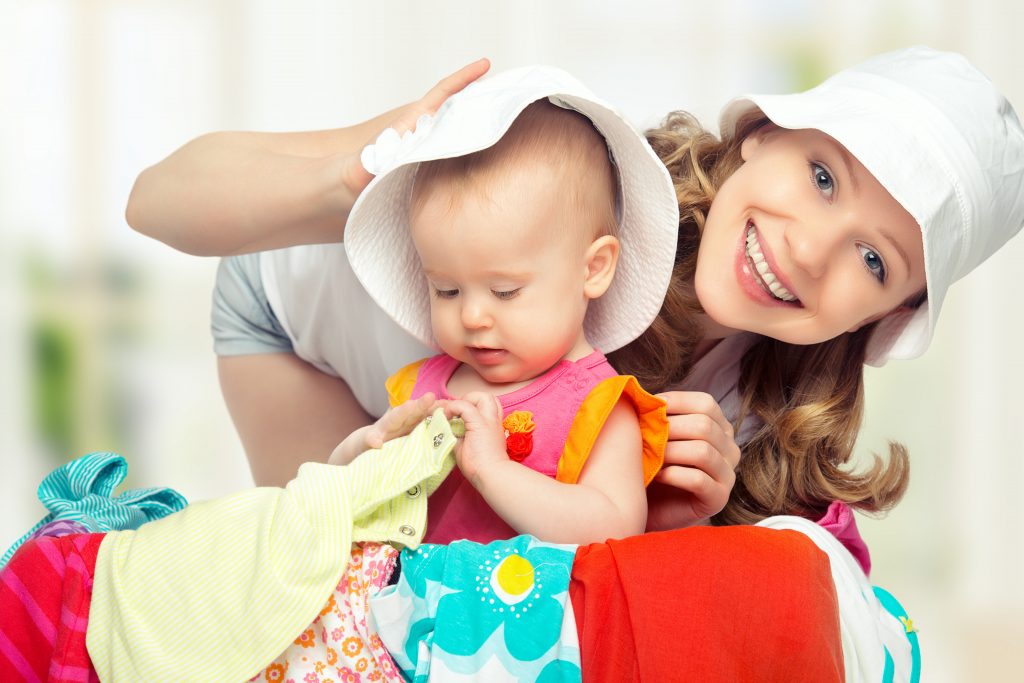 Going to the beach with kids is a difficult task. This is a challenge; no matter how much fun you have as a family, you must always be alert and responsible.
You must pay attention to your kids, no matter how old they are. Baby at the beach seems like the easiest thing to handle, but it's not.
You have to be well-prepared and never leave your baby unless there is someone to look after it. You also need many things and a roomy beach bag if your child is still a baby.
When going to the beach with a baby, it's essential to do your research and prepare.
Older kids also find it hard to deal with it. You have to be by their side all the time to prevent something bad from happening.
You have to run after them and make them wear SPF.
You have to bring a lot of food and water, and you have to remind them that eating food and drinking water is important even when you're having fun.
You also have to bring clothes, wet wipes, extra underwear, and an extra bathing suit. Accidents happen, and kids get dirty easily.
You also need toys and beach gadgets. This is individual, and it depends on your child's interests. Not all kids like the same toys and beach activities.
Just make sure to be prepared for every situation.
Another important thing to do when going to the beach with kids is take care of yourself.
Running around the beach and taking care of your kids is something that could distract you from eating and drinking water.
You're also exposed to the sun and need to hydrate yourself, eat food, and use SPF.
It's not a bad idea to get a good water bottle to remind yourself to drink water often. Body Armor is also great for energy and hydration.
Be careful if you like tanning, and stay in the shade when not in water. The sun could make you tired and dehydrated, and you could easily get a headache.
Sunburns are also dangerous.
We all care for our kids but forget that our skin is also prone to sun damage. If you do get sunburns, consider using breast milk lotion to treat them.
You don't want to be distracted and weak while caring for your kids on the beach.
So, think about your needs too. Going to the beach with kids is a great experience, and it's truly a special thing to do with your family.
It's fun, but it's hard to take care of everything. Planning and organizing make it easier. Having the best beach bag will also make your family beach experience easier.
So, if you're a family that goes to the beach, adjusting your routine and beach necessities is good.
Conclusion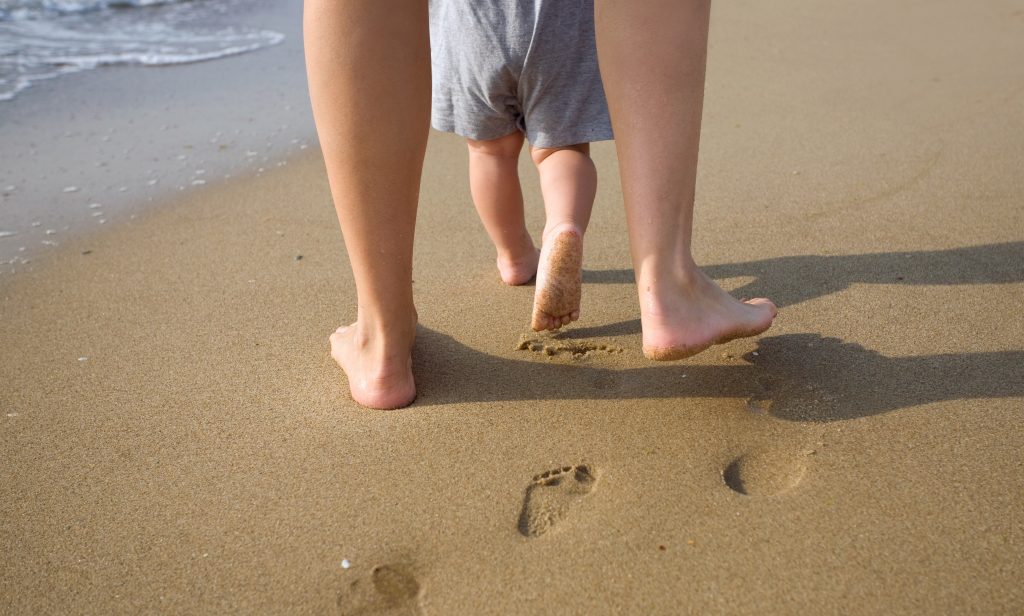 The best beach bag for moms is essential for mothers who want to be more organized and prepared when visiting a beach with their kids.
Luckily, every woman has many choices, and you will surely find something you like.
Going to the beach with your family is fun and precious, but you have to be focused all the time.
You can't just go and chill there. You have to make good plans and choices before going to the beach and be careful and alert while on the beach.
Being a mom is not easy, and sometimes the greatest places can become a symbol of responsibility and effort. However, taking your kids to the beach matters more than you think.
Just remember how much you enjoyed beach trips when you were little. So, don't run away from family beach trips.
If you're scared and overwhelmed, finding the best beach bag might motivate you to plan your beach trip better.
Like many travel tips online, you can also find tips for a family beach trip. The beach is such a beautiful place.
Many people like to organize family events there because being on the beach is so soothing and amazing.
For example, maternity photoshoots and summer baby showers are often organized on the beach. This place is truly unique for making the greatest family memories.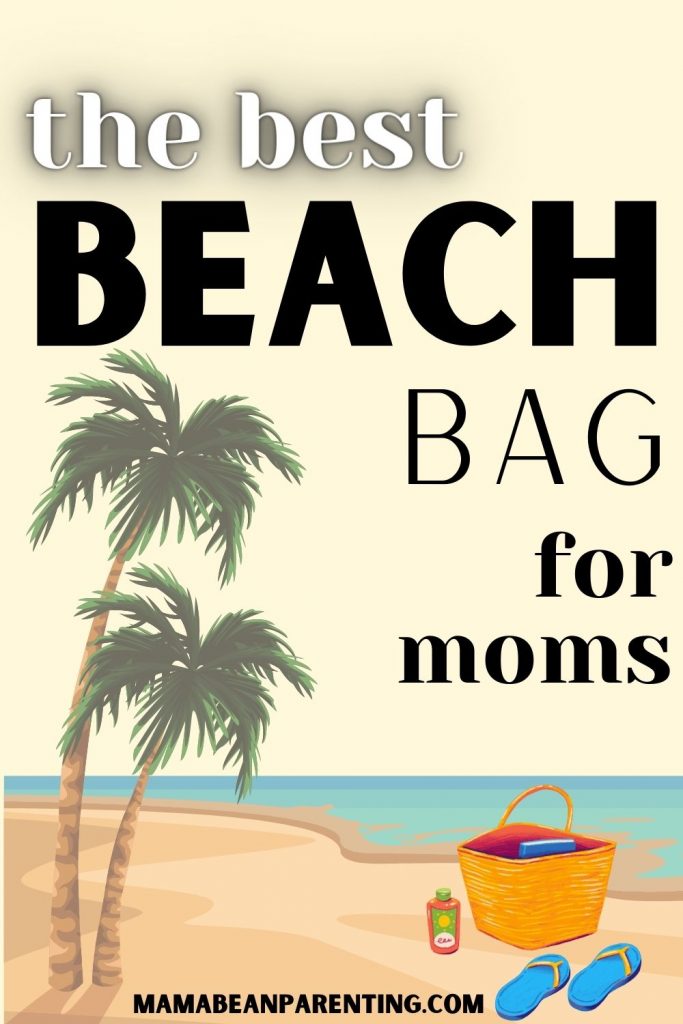 Hi all, I am Sidney, an accountant, a hobbyist photographer, and a mother to two sweet girls who are my motivation. I love sharing the tips and tricks I gained all these years I've been a mother. I hope it will help you!