Breastfeeding water bottles sound like something you don't need.
To be honest, a breastfeeding water bottle is not something magical or too different from a regular bottle. However, using a special, breastfeeding bottle with a water tracker, can help you drink more fluids.
As a breastfeeding mom, it's important to take care of your eating and drinking. Water is the best drink for all of us, but these pregnancy & breastfeeding water bottles can also be used to store other drinks. Drinking tea or natural juices is also beneficial while breastfeeding.
This article will give you some options and explain the importance of drinking water. As I've said, drinking water is always important, but since you're breastfeeding, it's something that needs to be taken seriously.
Water is essential for a good milk supply and it helps you to feel more energetic. Nursing can be exhausting and difficult, and that's why you need to do everything in your power to be strong and alert all the time. If you're reading this article, it means you're interested in improving your routines and habits.
The Best Breastfeeding Water Bottles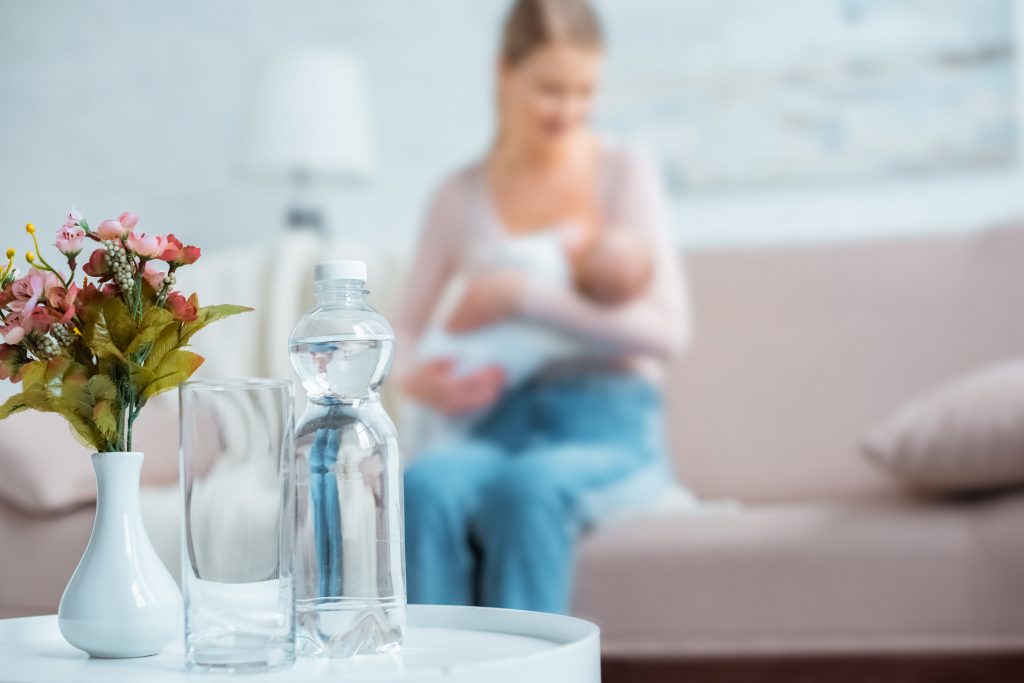 Before we start, I would like to mention that all these breastfeeding water bottles can also be used as pregnancy water bottles. There are many options, and you should choose one that suits you the best.
MAMA BOTTLE – The Hydration Tracking Water Bottle for Pregnancy & Nursing (27oz-800ml)
This is one of the most popular breastfeeding and pregnancy water bottles. It's big enough to hold a lot of water, but it's not too big to carry it wherever you go. It comes in many colors, making ordering a straw possible.
Mama Bottle is made from good materials – glass and silicone. Because of this, it's easily washable and it is dishwasher safe. It has hydration tracking and it's wide enough to put ice cubes in it.
During the day, you should refill it x3 times if you're pregnant. If you're going through a postpartum recovery, x4 refills are perfect. Finally, if you're a nursing mom, it's good to add one more refill to drink it during the night. Mama Bottle looks nice and elegant in your hands and it can last forever unless you break it.
The Hydro Flask
The Hydro Flask is also a great option if you're looking for a pregnancy & breastfeeding bottle. It's made from stainless steel, which is perfect for easy cleaning.
It has a slip-free powder coating, and it's dishwasher safe. Also, it has a TempShield which keeps your drinks at the perfect temperature. It has a straw option, and a loop on the lid, which makes it easier to carry around.
It's a bit pricey, but it's worth the money. It can last for a long time, and it's very convenient to carry around and use. You have a few sizes to choose from, so pick one that seems right for you.
The Juggler Water Bottle
The Juggler Water bottle is a large, see-through water bottle that can hold 50oz-1.5l of water. It comes in a lot of colors and it has an ergonomic handle. It is leakproof and it's made of titanium, which makes it almost indestructible.
It has a pop-up straw, and it's only safe for hand washing. Because of the big, ergonomic handle, it's easy to carry it around.
Stanley Tumbler
Stanley Tumbler is one of the most popular breastfeeding water bottles. Breastfeeding moms love this, but it's also praised as a great pregnancy water bottle.
It has vacuum insulation, and it can store up to 40oz-1,2l of fluid. It's easy to grip since it's coated in silicone, and it's dishwasher safe. This breastfeeding water bottle is made of stainless steel and it has an opening for a reusable straw. Also, it has a rotating cover, and it comes in different colors and sizes.
The Yeti
The Yeti Water bottle is quite popular as a breastfeeding and pregnancy water bottle. It's made of stainless steel and this water bottle has no straw option.
Since it's vacuum insulated, it's great for maintaining a good temperature for your drink. It's quite affordable and it comes in different colors.
VENTURE PAL 32 oz-950ml, Motivational Water Bottle For Breastfeeding Moms
This bottle for hydration is made from plastic, but it's BPA-free. For me, it's a great choice, since it has a water tracker which is great for forgetful moms. Also, it comes in vibrant, fun colors, and it has a motivational message. This bottle has a straw option.
Do I Have To Buy A Breastfeeding Bottle?
The above-mentioned water bottles are a good option for pregnancy and the postpartum period. They are very popular, but there are many other water bottles that may be more interesting to you.
That's why it's important to do your research. However, buying a water bottle for hydration is not a must. This is just something that makes it easier to drink enough water. Many nursing moms recommend purchasing a breastfeeding water bottle.
There are many new brands that offer great products and great prices, so you can always look for those if these options are a bit expensive for you.
At the end of the day, you can make your own breastfeeding and pregnancy water bottle. Find a good glass or stainless steel bottle, or use the one you already have. Take a permanent marker and draw a water tracker.
After all, there are so many online shops that make it easy for new moms to buy what they need. You can visit your favorite shop and add what you need to your cart.
Modern times gave us so many amazing options. We can search for whatever we want online, we can shop from the comfort of our homes, and we can educate ourselves about so many things.
How To Drink More Water?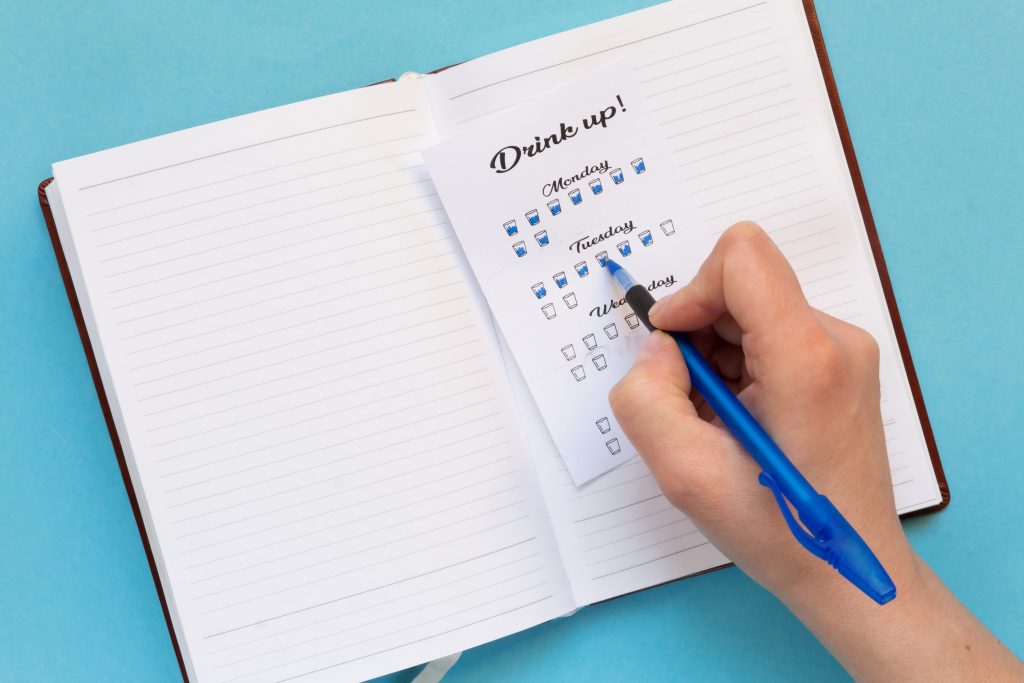 Using breastfeeding water bottles that can also be pregnancy water bottles is good to ensure enough water. However, sometimes that doesn't help. If you're someone who's not used to drinking water, this will be a challenge for you.
Maybe you're that person who drinks a glass of water twice a day. Perhaps you're someone who can't imagine drinking a few bottles of water a day. Drinking more than 28oz-800ml of water seems impossible to you.
I completely understand you. I am not a fan of water. There is nothing wrong with it, I just don't feel thirsty. But that is the catch. When you're thirsty, it means you're already late with drinking your water.
Staying hydrated is crucial, especially during pregnancy and the postpartum period. Therefore, you have to make an effort and find a way to drink more water.
If a water bottle for pregnancy & nursing is not doing the trick, then find something else to motivate you. Many apps can remind you to drink your water.
All those apps have adjustable settings, and you can create your personal plan to stay hydrated. If you're not a fan of apps, you can set a few alarms throughout the day.
They will remind you to drink a glass of water or more if you're up to it. Also, you can add a few drops of lemon if it makes your water taste better.
Recommended water intake during pregnancy and breastfeeding is around 12-14 cups. If you're someone who struggles with drinking water, you have to pay attention to tracking water intake.
That's why a good water bottle for pregnancy and nursing is so helpful and suggested. Once again, you have to take your water intake seriously. It's important for your and your baby's health.
Why Is Water Important During Pregnancy And Postpartum Period?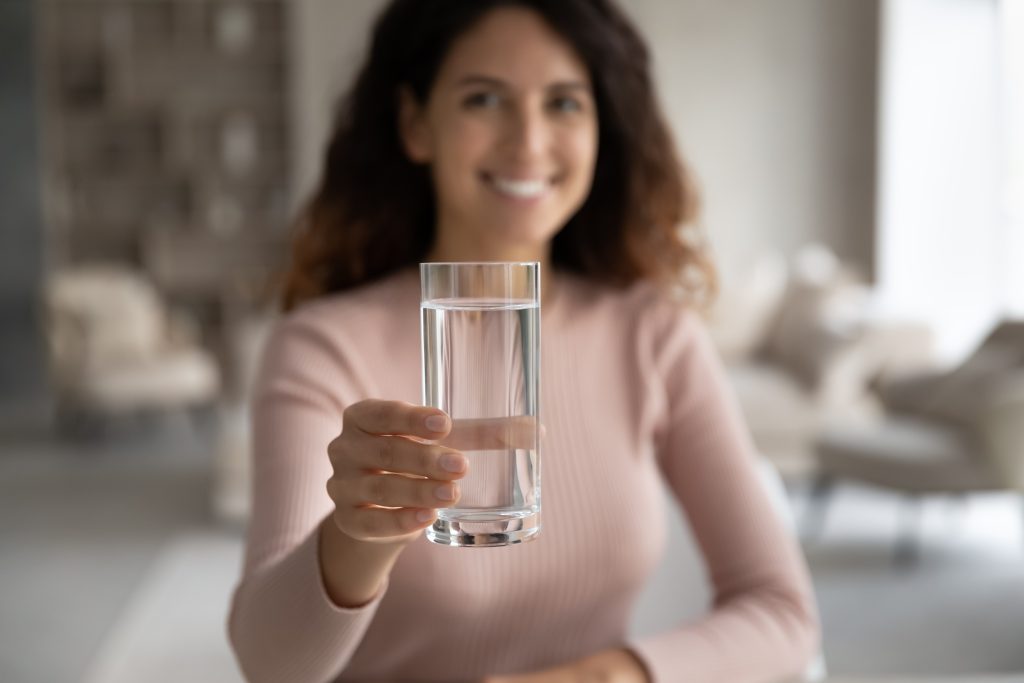 During pregnancy, you're creating a new life, a new body. You're not just responsible for yourself. A good diet is essential during pregnancy, but water intake is also important.
You need additional water to create amniotic fluid, new tissues, and blood. Also, water helps with carrying the nutrients to your baby, and flushing out the toxins from your body.
All these reasons will probably motivate you to get a pregnancy water bottle as soon as possible. You probably didn't know how important water is for a baby's development.
However, drinking enough water is also important for your body. During pregnancy, the body goes through many complications. Of course, not every woman has these complications, but a large percentage does.
If you want to avoid constipation, hemorrhoids, headaches, fatigue, nausea, swelling, and heat waves, water is your friend. If you're currently pregnant and having these problems, just increase your water intake.
Get a water tracking app or a pregnancy water bottle. As I've mentioned, pregnancy water bottles can also be used as breastfeeding water bottles.
Your trips to the bathroom will be frequent, but that's good. If your urine is pale and almost colorless, you're drinking enough water. If you're not drinking enough water, you will become dehydrated.
Signs of dehydration are easy to catch, but many people think they're connected to something else. Headache, low energy, constipation, dry mouth, dry skin, and dark urine are all signs of dehydration.
When it comes to more serious complications of not drinking enough water, kidney stones, UTI infections, birth defects, and low amniotic fluid are the most common ones.
Postpartum Period And Hydration
The postpartum period can sometimes be much harder than the pregnancy and childbirth itself. Having a little baby to take care of is not easy. We are all filled with love, but sometimes it's hard to stay sane with all the crying, feeding, and changing diapers.
Your body needs time to recover from the delivery. Your hormones are a mess, and your baby needs a lot of attention. This is why it's so easy to forget all about self-care.
Even though it sounds silly, drinking water is an important part of that self-care. Water will help your body heal better and faster. It will nourish your body and it will give you strength.
Another important reason for drinking water during postpartum healing is nursing. If you want to be a breastfeeding mom, you need to drink plenty of water for a good milk supply.
Your breast milk will be better and you won't have problems with lactation. Additionally, enough water will be good for your sleep schedule, digestion, and immune system. It's also good to choose foods that contain a lot of water. They will refresh you and keep you focused.
There are certain risks for dehydration during pregnancy and nursing. Even if you drink plenty of water, sometimes you can get dehydrated. So, if you're vomiting, having diarrhea, or exercising a lot it's possible to lose water. In these cases, rehydrate yourself and track your water intake. You can also take electrolytes to recover faster.
Conclusion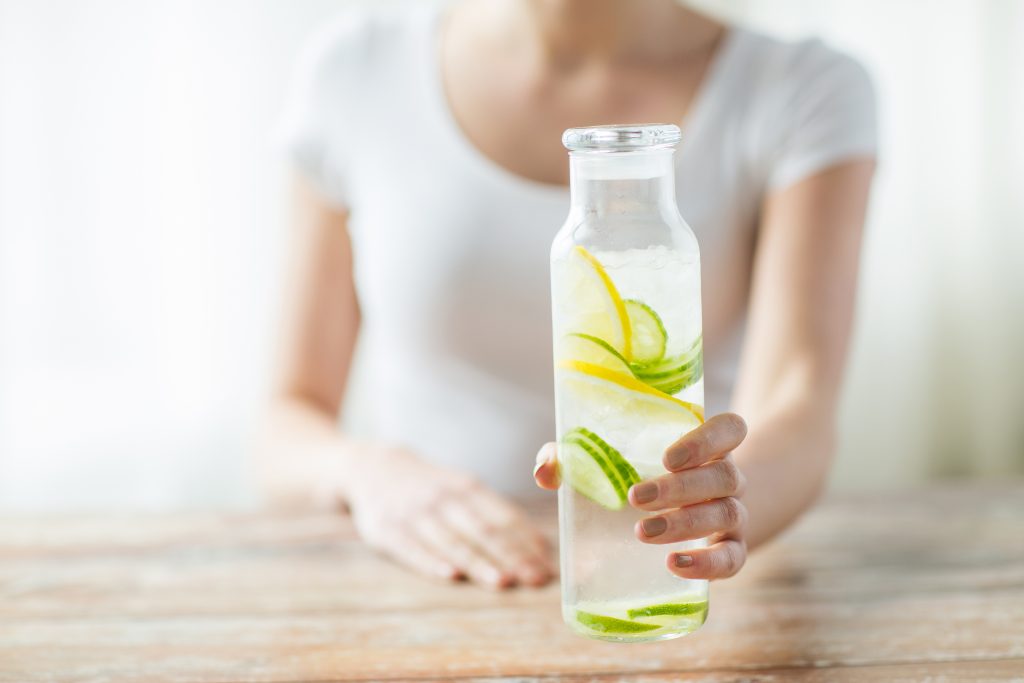 Breastfeeding water bottles are not just a marketing trick. They can be very helpful for hydration tracking and ensuring that you stay hydrated. The best option would be to purchase a pregnancy water bottle that you can later use as a breastfeeding water bottle.
Nursing can be time-consuming and stressful. That's why it's so important to take care of your body and health in general.
I always like to mention the significance of water. It's important to eat well and use teas and natural remedies, but water is everything. Without water everything else is pointless.
Pregnancy and breastfeeding water bottles are available everywhere, and they can truly make your life easier. Some of these bottles are more expensive than others, but they are more convenient.
On the other hand, there are also cheaper options that can be perfectly suitable for you. You don't have to spend a lot of money to find a great breastfeeding water bottle.
This is a sensitive period for you and many little things can make you feel better. Ask your partner to help you with organization and schedules. Ask someone to remind you to drink enough fluids and eat well.
It's okay to ask for help and it's okay to forget about something from time to time. You're starting a new chapter in your life and there are many things that matter.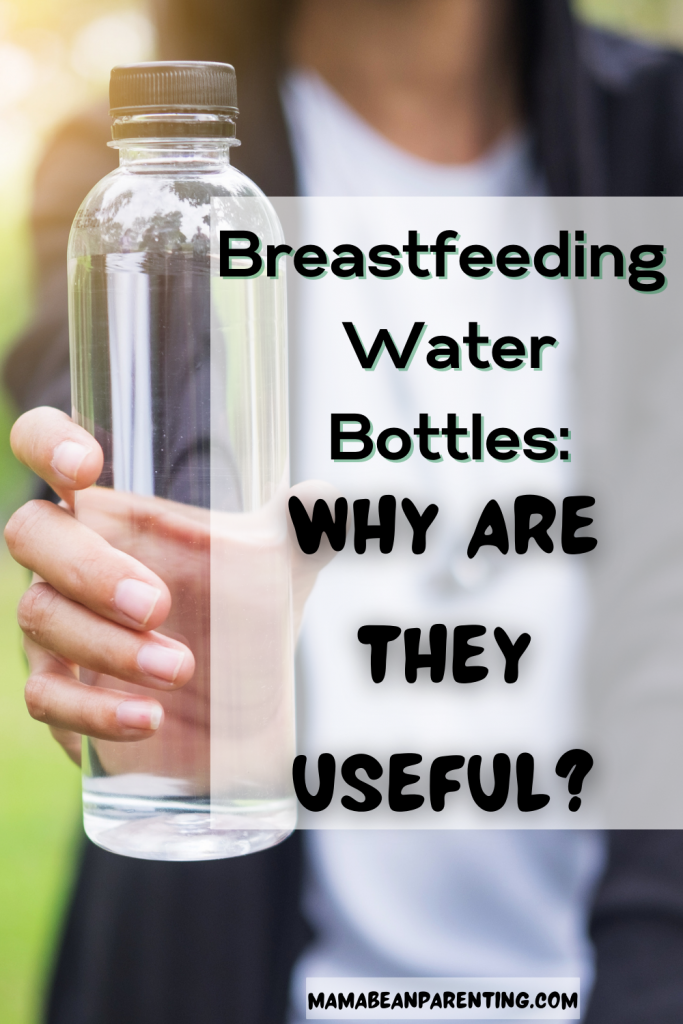 Hi all, I am Sidney, an accountant, a hobbyist photographer, and a mother to two sweet girls who are my motivation. I love sharing the tips and tricks I gained all these years I've been a mother. I hope it will help you!