Mothers who have been using any breastmilk lotion recipe before will tell you that this miraculous liquid has numerous benefits for you and your baby.
In the past few years, I came across two types of moms: the ones that came up with their own breastmilk lotion recipe and the ones who were browsing the web, trying to find the best breastmilk lotion recipe.
Which one are you?
If you're one of those new moms who could use some guidance and who would like to know how to make breast milk lotion, then you've come to the right place!
Today, I'm planning on flooding this article with some spectacular breast milk recipes!
So, let's see what I prepared for you!
What Do I Know About Breast Milk Lotion?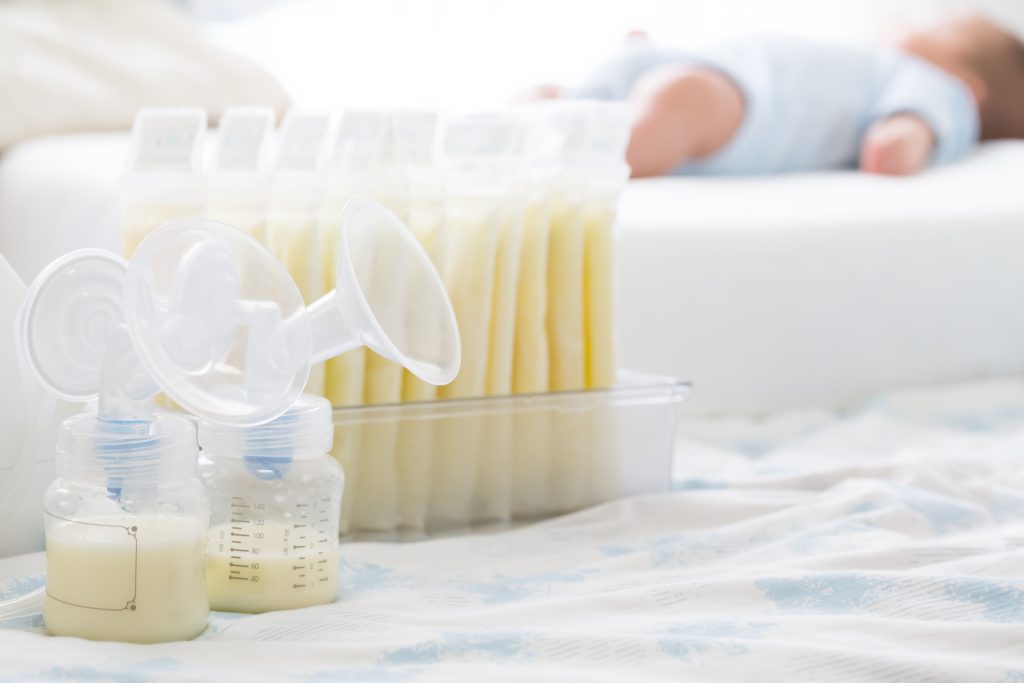 If you thought I would give you the best milk lotion recipe in a flash, you were wrong. (be patient)
Before I tell you how to make breast milk lotion, I would first like to cover some basics, so don't go anywhere.
So what do I know about this "magical potion"?
Seasoned breastfeeding moms know that this lotion represents a moisturizing product that's made from breast milk, essential oil, and a thickening agent like shea butter.
Breast milk is loaded with proteins, healthy fats, vitamins, and carbs to nourish your newborn and keep it healthy.
If, by any chance, your baby has some irritations on its skin, then feel free to ensure to find a good breast milk lotion recipe, so you can apply it to its skin to provide some relief.
Generally speaking, anyone can utilize it as a moisturizer.
You can also spice things up by adding things like coconut oil, grapeseed oil, shea butter, and beeswax. These ingredients will further enhance its effectiveness.
What Is It Good for?
It's safe to say that with a top-notch breast milk lotion recipe, you'll be able to mitigate various skin irritations.
Below, I will enumerate different medical and skin conditions that could benefit from it:
1. Burns
2. Diaper rash
3. Eczema
4. Acne
5. Minor scrapes
6. Pink eye
7. Nasal congestion
8. Sore, cracked, or dry nipples
9. Umbilical cord separation
Fantastic Benefits of Breast Milk Lotion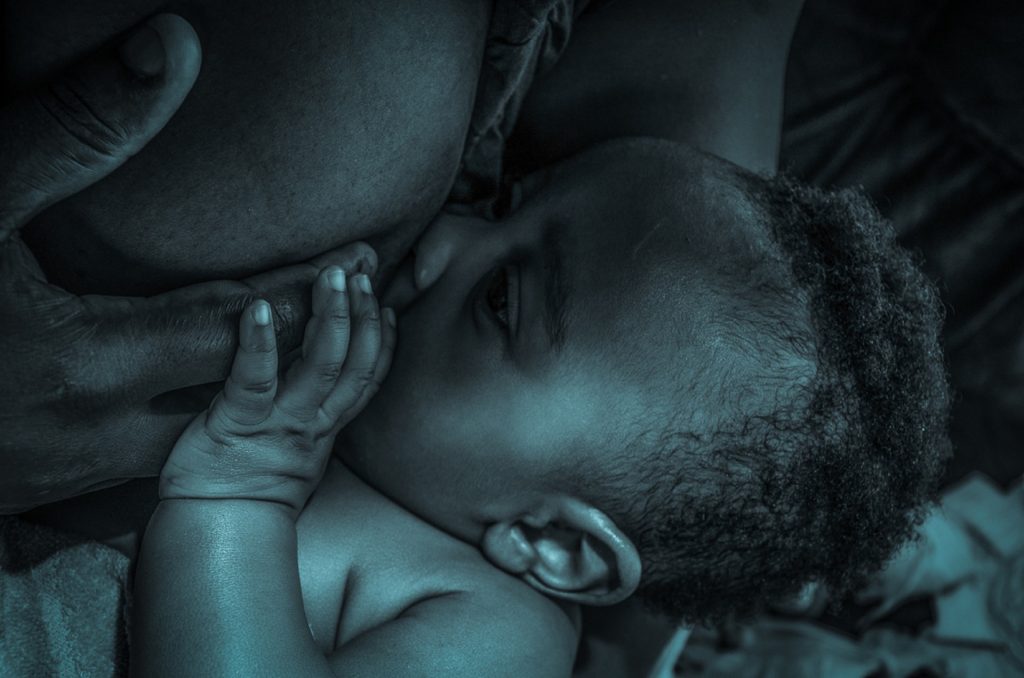 As I previously stated, it comes with various benefits due to its amazing nutrients and moisturizing properties. It contains:
1.Omega-3 fatty acids which are here to moisturize red and dry skin
2. Antibodies to combat different infections
3. Soothing ingredients to help you put your baby to sleep
4. Healing compounds to tackle minor infections, cuts, wounds, scrapes, and many others
Is It Good for Stretch Marks?
Yes! It certainly is! If you're pregnant or you are breastfeeding, you can rely on the breast milk lotion to effectively eliminate stretch marks.
There's nothing better than being able to employ something that is efficient yet cost-effective!
Another tip before I move on to other things, be sure to gather milk with colostrum because it has natural features that will help you tackle wrinkles and stretchmarks.
How Long Is It Good For?
Even if you come across the best breast milk lotion recipe, keep in mind that it cannot last longer than three months.
Although it's supposed to be held in the fridge, you must allow it to sit out on the counter before you start using it.
Why is that?
Well, that's because it takes some time to soften.
If you're planning on making breast milk lotion bars, then you should know that they can be put in the freezer.
However, that's not the case with the lotion.
Namely, it must be placed either in a cabinet or in the refrigerator; otherwise, it will alter its texture.
How Is it Preserved?
If it's not refrigerated or frozen, it will spoil very fast.
Now, if you want to prevent this, then you should utilize grapeseed oil and vitamin E oil because they can help you preserve it for as much as possible.
Apart from these two, essential oils can be of huge help as well.
Therefore, if you decide not to put them, then your breast milk lotion will go bad quicker.
Can You Make It Without Using Beeswax?
If you're wondering if you can have a great breast milk lotion recipe without employing beeswax, the answer is, yes, you can!
Instead of using it, simply replace it with aloe vera gel and shea butter. Just be sure to utilize 2 parts shea butter to 1 part of aloe vera gel.
Put all these ingredients in a mixer that comes with a whipping attachment.
When it comes to bars, I've heard from many moms that they love to add soy wax.
Can Your Baby Be Allergic to Breast Milk Lotion?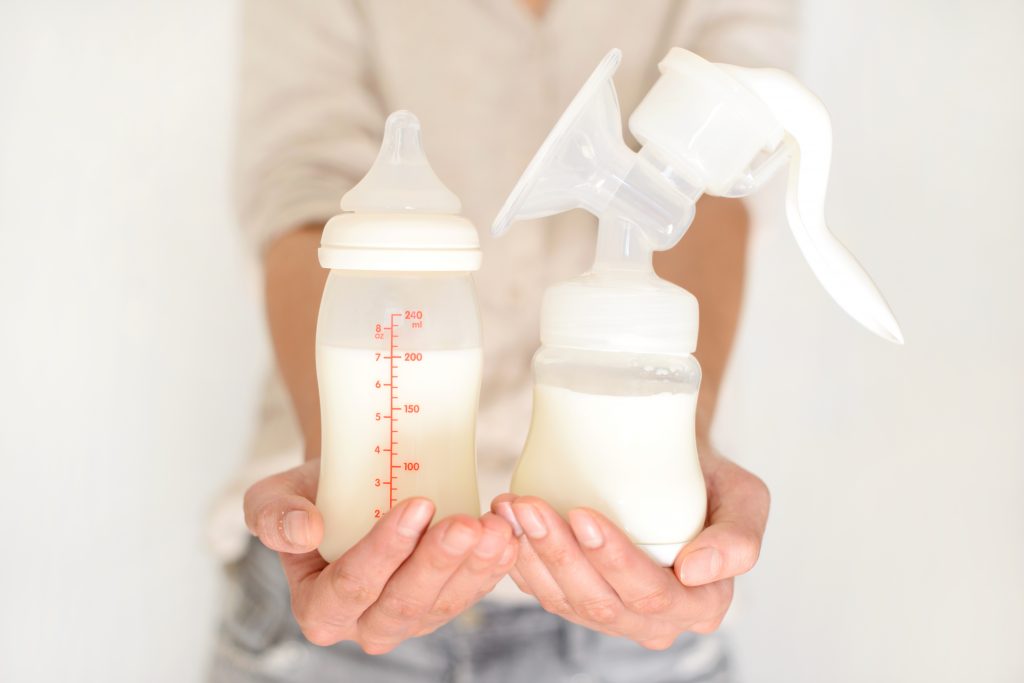 Since a baby's skin is generally very sensitive, something like this may potentially occur.
If you notice that it is experiencing something that's similar to a rash or eczema right after employing the breast milk lotion, then stop using it immediately, and make sure to consult the pediatrician.
In these instances, it would be advisable to replace certain ingredients with sweet almond oil to see if things will change for the better.
For starters, I suggest putting only a small amount of it just to see how its skin will react to a different mixture.
If the baby still has some adverse reaction to the lotion, it's most likely because of the oils that are inside.
Generally speaking, babies are never allergic to breast milk.
However, they can be allergic to what you've consumed that ended up in your breast milk, like peanuts or dairy products.
If your baby starts having some serious reactions to breast milk, then I think that it would be great if you explored your diet a bit.
So that you could see what foods are causing this reaction.
Let's Finally Uncover Some Amazing Breast Milk Lotion Recipes!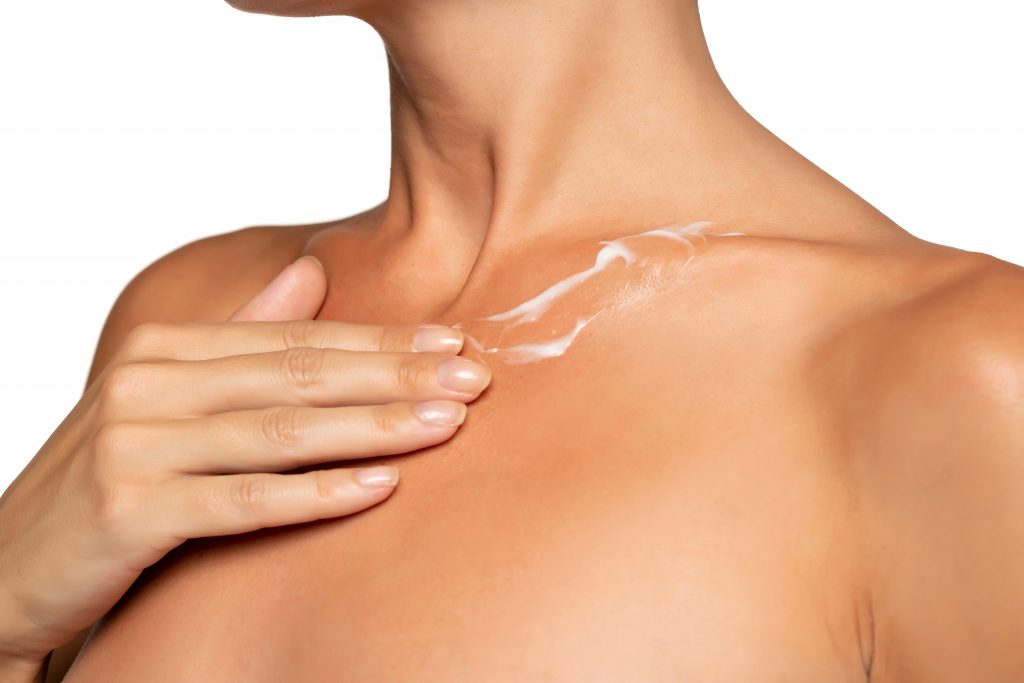 I know you've been dying to see how to make breast milk lotion, but I simply had to cover some things up before I move on to the breast milk lotion recipe topic.
But without further ado, let's uncover some new outstanding breast milk lotions recipes together! This is the simplest one, which means that making it won't take a lot of time.
Breast Milk Recipe No 1
If you're looking for a simple, yet amazing breast milk lotion recipe, then you should definitely give this one a try.
So how does it go? I used:
Ingredients
• 100 ml of grapeseed oil
• 1 tbsp of beeswax
• Several drops of vitamin oil (referring to Vitamin E)
• A few drops of essential oils for a lovely scent. (it's up to you to decide which essential oil you'll use)
What are the next steps?
1. If you have the microwave, then ensure to utilize the low setting. Combine beeswax and oil and heat them until the beeswax is a bit melted.
2. Put vitamin E oil.
3. Gradually add the breast milk and whisk everything for a while, until it becomes thicker
4. Once it's done, let it cool for a bit and thicken before you start employing it
Before I move on to other breast milk lotion recipes, I would like to remind you that this should be stored in a cool and dark place.
Namely, if you put it in a well-lit place, then the beeswax will completely modify its color.
On the flip side, if you put it in the fridge, then it's going to become thicker, so in these instances, it would be smart if you let it come to room temperature before utilizing it.
Can you put it in the freezer?
I wouldn't do that if I were you. This homemade breast milk will completely change its texture if it's kept in it.
It would be much better if you placed it in the fridge where it will stay fresh for up to three months.
Breast Milk Recipe No. 2
Now, here's a breast milk recipe that doesn't contain beeswax. Keep in mind that wax is generally advisable for these types of recipes because it holds the blend together.
So what can you use instead of beeswax?
You can opt for candelilla wax, barberry, and carnauba.
Be sure to utilize half the amount of vegan wax you would employ for beeswax.
Ingredients
• tablespoon of Carnauba wax
• 2 tablespoons of jojoba oil
• 2 tablespoons of olive oil
• 2 teaspoons of coconut oil
• 6 ounces of breast milk
• Mason jars, 4 ounces each
• Pot (you can use saucepan too)
• Spoon/whisk
• Regular-sized mason jar or glass bowl
Below, I'll add further instructions that will help you make lotion for your and your baby's skin.
1. Add roughly an inch of water into the pot/saucepan and set your stove to low heat
2. Mix olive oil, carnauba wax, coconut oil, jojoba oil, and breast milk and put this combination into a glass bowl or mason jar
3. Place the jar in the saucepan that you're using (that's supposed to be warm) and allow this mixture to melt. In the meantime, ensure to slowly stir it.
4. Now, make sure not to overheat this mixture due to the fact that extreme heat can destroy the antibodies that can be found in breast milk
5. Slowly remove the mason jar once everything is melted. Cool it off for several minutes by allowing it to sit.
6. Place this blend into the glass storage containers and lightly cover the jars. But do not seal them until t they have cooled.
Breast Milk Recipe No. 3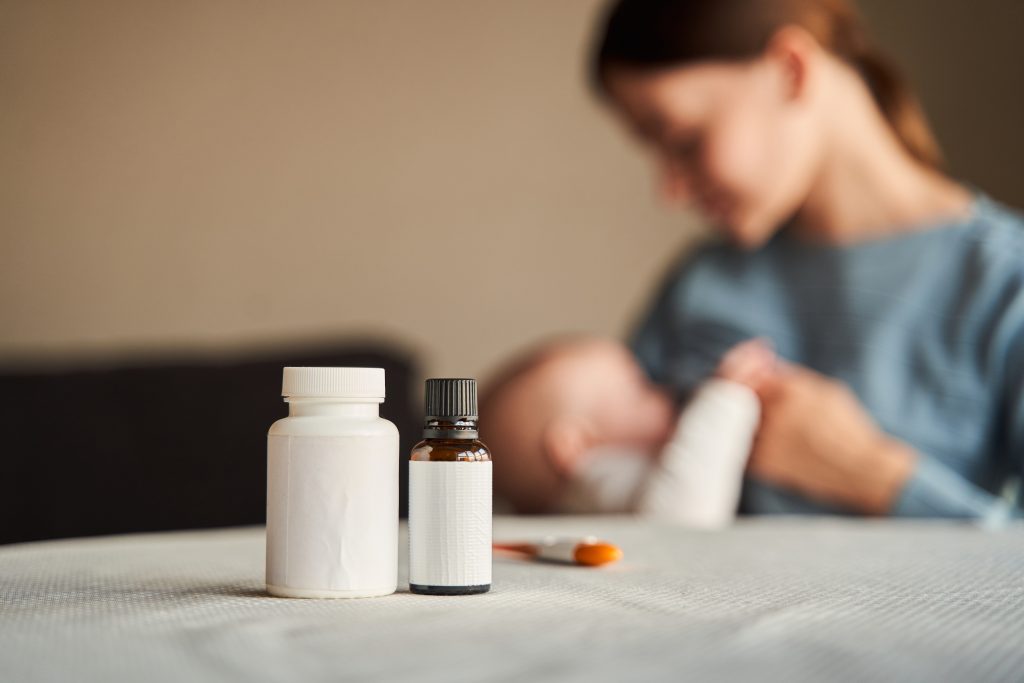 Even though I've mentioned coconut oil in the previous breast milk lotion recipe, I would like to mention this one too because it's perfect for dry skin (particularly if you have issues with cracked nipples, eczema, etc.). Making this recipe is luckily very easy.
So, let's uncover the ingredients!
• 4 ounces of coconut oil
• 5 drops of vitamin E oil
• 1.5 tablespoons of beeswax
• 5 drops of lavender essential oil (this isn't mandatory)
• 4 ounces of room-temperature breast milk
• A bowl that can be put in the microwave
• Glass jar
• Whisk
Now, let's move on to the steps that need to be made in order to create this perfect lotion with coconut oil:
1. Gradually melt coconut oil and beeswax by using the microwave (be sure not to overheat it)
2. Put vitamin E, along with the lavender essential oil
3. Pour in the breast milk, but do it carefully. And then whisk everything fast, as the milk starts to thicken. Keep whisking until all ingredients are properly blended.
4. Place the lotion in a glass jar, and put it in the fridge. It can stay inside for up to three months.
Breast Milk Recipe No. 4
I would like to show you an amazing breast milk lotion recipe that comes with spectacular UV protection and anti-aging properties.
If you think that you can make use of it, then be sure to obtain all these ingredients below:
• 5 tablespoons of room-temperature aloe vera gel
• 5 tablespoons of breast milk (breast milk used for this recipe, must be at room temperature)
• 5 tablespoons of shea butter
• 2 tablespoons of jojoba (or any other oil that you normally use)
• 1 tablespoon of cocoa butter
• 2 tablespoons of calendula-infused oil
• 1 tablespoon of beeswax pellets
• A natural preservative (this refers to those who do not plan on utilizing the lotion anytime soon)
• 15 drops of essential oils (not mandatory)
• Small jug
• Heatproof oil
• An immersion blender
• Pot or saucepan
• Wooden or metal spoons
• Jar with screw lid for storage
Below, I'll add the steps that need to be taken in order to make this awesome lotion:
1. Place breast milk and aloe vera gel in a small jug
2. Add around one inch of water to the pot/saucepan, and set the stove to low heat. Put the heatproof bowl in the pot to create a double boiler
3. Put other ingredients in the bowl that's in the warm water, leaving out breast milk, aloe vera gel, and essential oils
4. Slowly heat the mixture until everything is completely melted
5. Once everything is done, take the bowl out of the water
6. Cool it for a while so you can properly handle it
7. Put the breast milk and aloe vera into the bowl and then place them into the immersion blender until all is blended together
8. Once the lotion has cooled, you can add the scented oils
9. If you decided to use natural preservatives, then make sure to check out the manufacturer's instructions
Do You Want a Lotion Bar Recipe?
If the answer is yes, then feel free to scroll below! Before I proceed, I would like to remind you that these bars represent an alternative to a traditional lotion bottle.
So let's move on to the recipe. What are the ingredients?
• 3 oz of breast milk
• 3 tablespoons of coconut oil
• 3 tablespoons of beeswax
• A couple of drops of Vitamin E oil
• Essential oil of your choice for a nice scent
Steps that are supposed to be taken:
1. Combine vitamin E oil, coconut oil, and beeswax.
2. Put the breast milk and whisk thoroughly
3. Place it in a silicone mold
4. Ensure it stays in the freezer for not less than three hours
I would just like to remind you that it wouldn't be wise to put essential oils if you're planning on utilizing it on your baby's skin.
Oh, and you can employ a silicone cupcake pan to create smaller, interesting bars.
Conclusion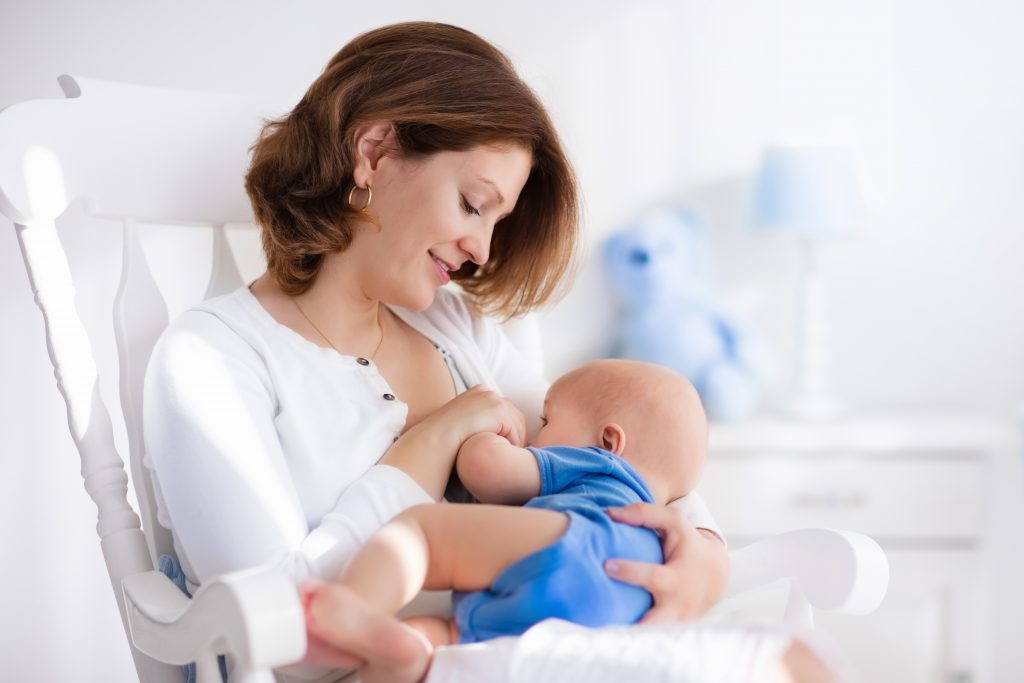 Who would have ever thought that you could make something that's as beneficial as breast milk lotion without spending too much time or money?
I've heard a bunch of great things about these aforementioned breast milk lotion recipes, so if you try them out, please let me know if they were as effective as they generally are. I'm waiting!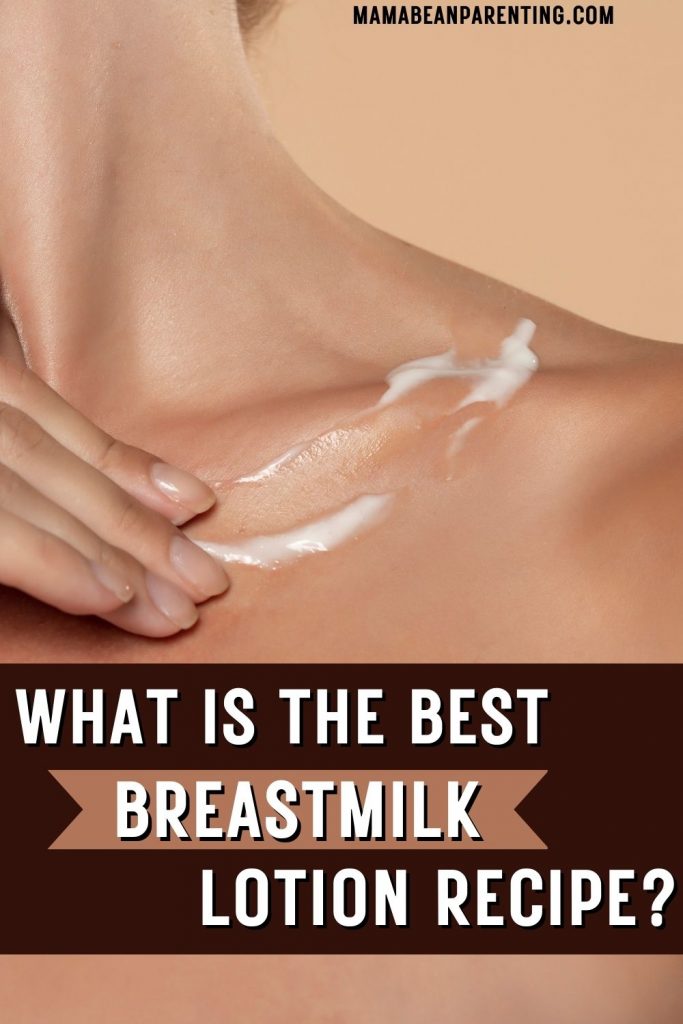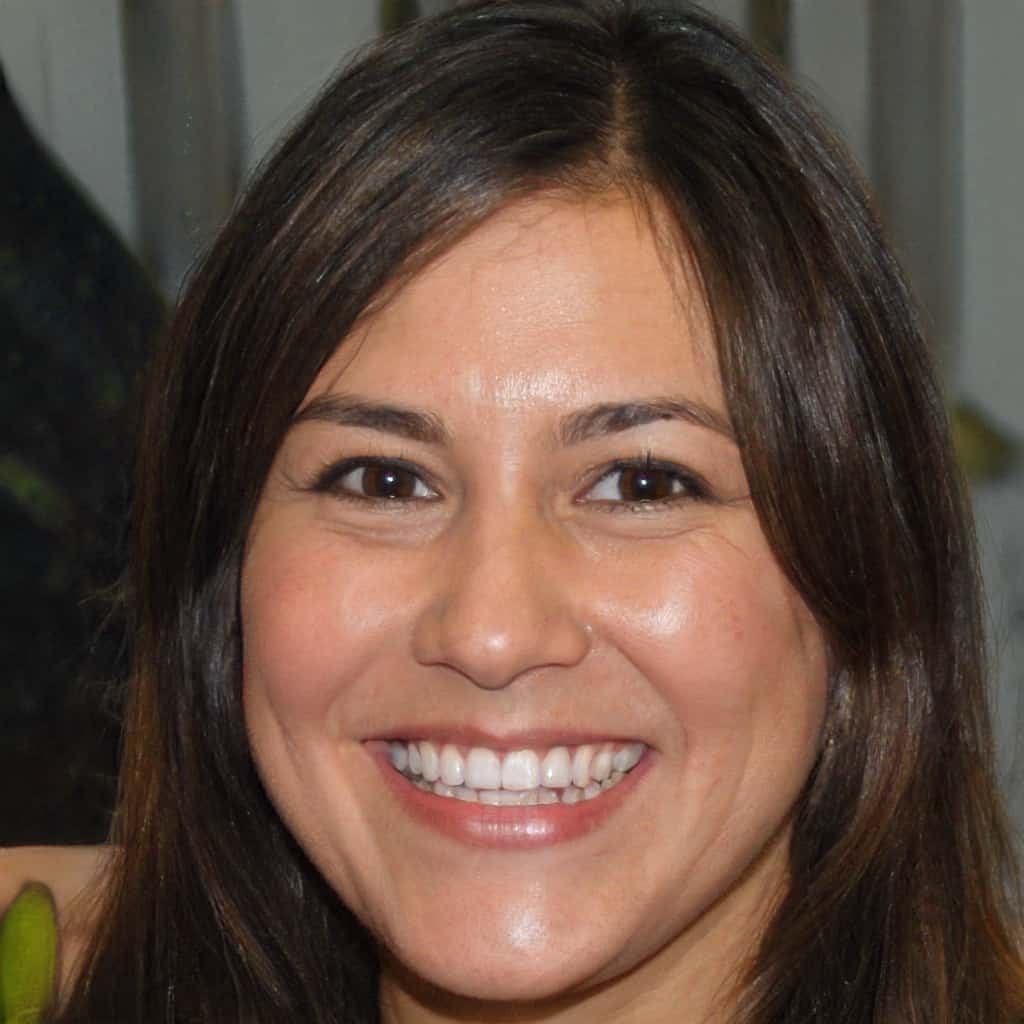 Well, hello there!
My name is Jennifer. Besides being an orthodontist, I am a mother to 3 playful boys. In this motherhood journey, I can say I will never know everything. That's why I always strive to read a lot, and that's why I started writing about all the smithereens I came across so that you can have everything in one place! Enjoy and stay positive; you've got this!