Expecting a baby surely have you smiling with glee.
However, as you prepare to embark on this beautiful and life-changing journey, you may be experiencing other complex emotions, as well, such as nervousness and anticipation.
Listening to songs about having a baby can help you gain insight into your own emotions. Despite the excitement of expecting a baby, it can also be a stressful experience.
You don't know what to expect, exactly. You're busy preparing for your baby's arrival, sometimes to the point where you don't have time to stop and appreciate the journey.
But navigating the ups and downs of pregnancy is easier with songs that uplift you. When needed, they provide clarity and direction.
Songs inspire us.
They have the power to touch our hearts and souls.
So, sit back and find comfort in music that celebrates the miracle of life.
How Music Helps You Prepare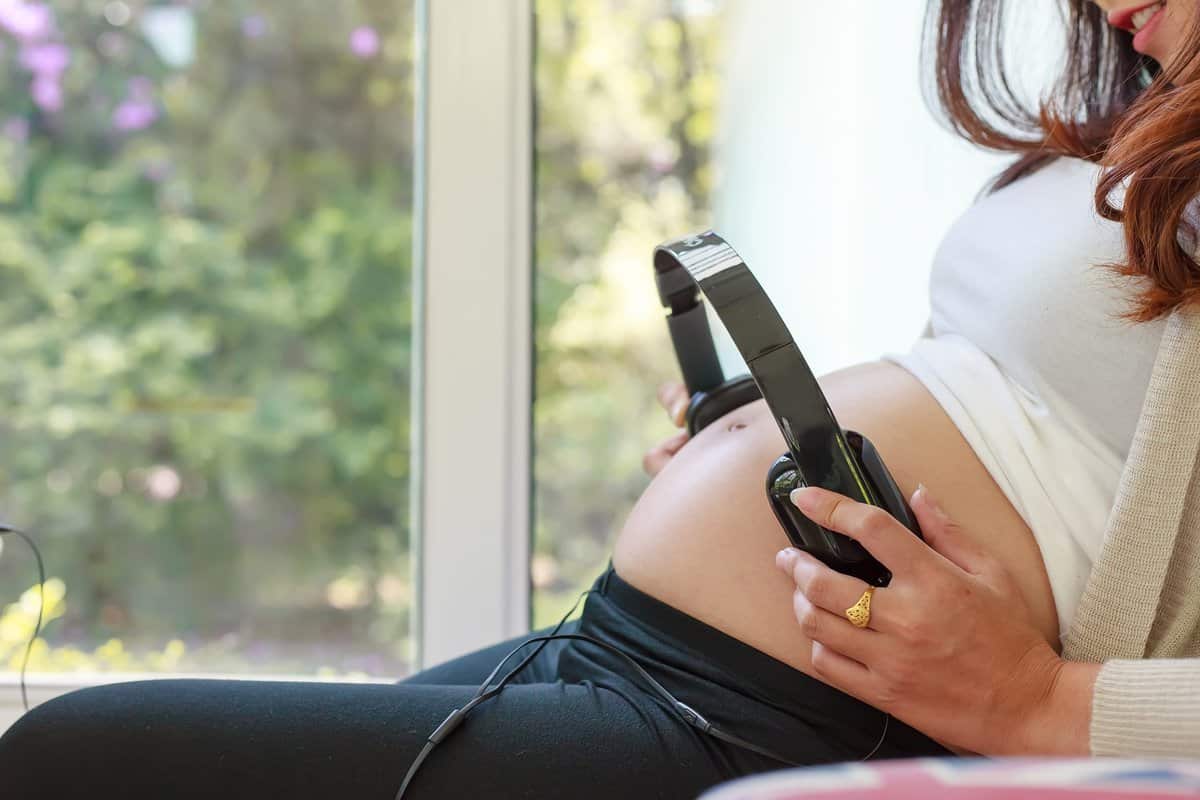 If you're pregnant for the first time, feeling confused is completely normal.
You're embarking on a life-changing journey. As such, you may feel a range of emotions that oscillate daily, ranging from the highest highs to the lowest lows.
You can go from being over the moon to being paralyzed with uncertainty instantly. Confusion is a part of the journey, but it doesn't have to set the tone.
One of the best ways to make sense of your emotions is to listen to music. It can influence how you feel and help you process your emotions, too.
So, incorporate music into your preparation routines well because listening to songs about having a baby can help you feel more connected with your mind, body, and soul.
Let's not fail to mention that music can also help you bond with your baby.
During the third trimester of pregnancy, babies can hear and react to sounds and music, which adds another benefit to listening to songs about pregnancy when you're expecting.
Playing music, singing or talking to your unborn baby can have a calming effect on both of you. In a way, you're not only preparing yourself for the journey, but your baby, too.
When you're feeling stressed out, putting on your headphones and playing soothing music can be a great way to escape from the usual pressures of life and find peace and comfort.
In doing so, you reduce your stress levels significantly and get the good vibes going. So, make sure to add music to your self-care routine.
It can help you prepare and make a world of difference in how you feel.
The Best Songs About Having a Baby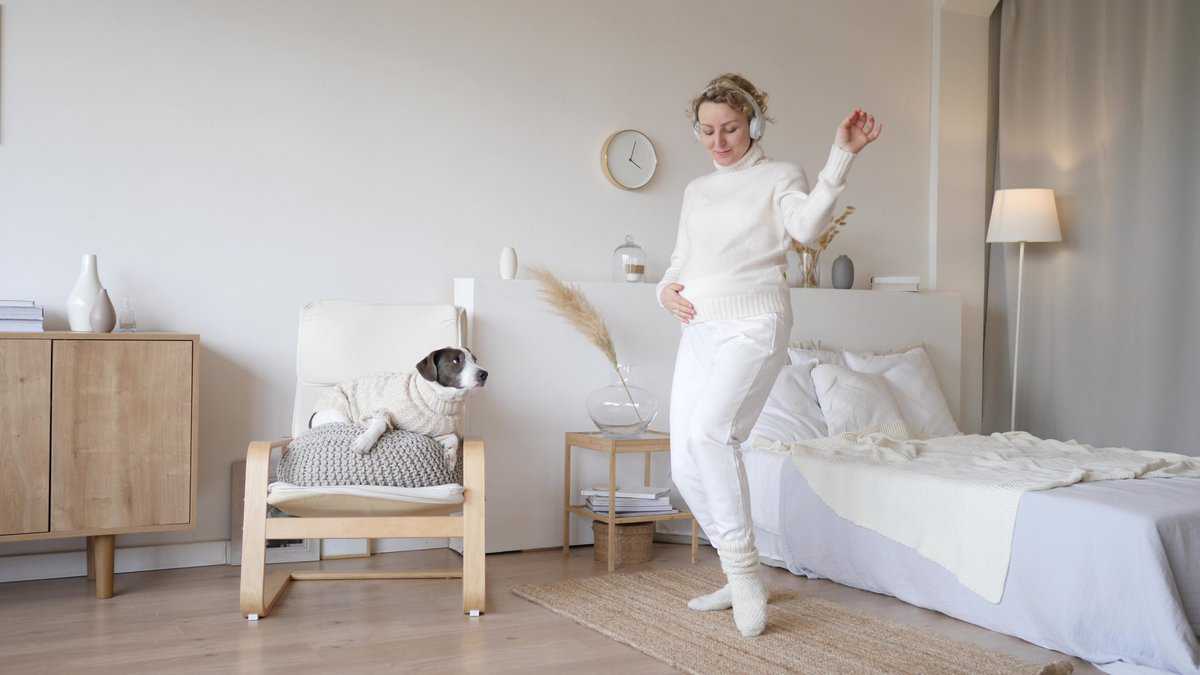 Music is an ever-expanding universe that you can barely keep up with. That's why we're here to provide the best songs about pregnancy. We also have you covered with just the right songs for single moms.
From heartfelt ballads to upbeat rhythms, there are countless songs that celebrate the miracle of life and provide comfort to expecting mothers navigating their pregnancies.
Just like any type of music, it all comes down to personal taste.
While not all of these songs about pregnancy will resonate with you, some are sure to strike a chord and connect you with your emotions or even expand your perspective.
With that being said, here's our list of the best songs for expecting mothers.
1 • Stevie Wonder – Isn't She Lovely
In this song, Stevie Wonder celebrates the birth of his daughter by encapsulating the wonderful and life-changing excitement and joy of welcoming a new life into the world.
This song is an ideal choice if you're feeling down or stressed out. The upbeat rhythm and the positive vibes can lift your mood and bring a sense of happiness and joy to your day.
Despite the confusion and often overwhelming moments of expecting a baby, it's crucial to stay focused on what truly matters – the excitement as you wait for your baby to arrive.
Whenever you feel discouraged, remember that you are blessed.
"Isn't She Lovely" can lift your spirits and fill your heart with gratitude.
The best part of this heartfelt tune is its simplicity. The lyrics are straightforward and convey the father's emotions perfectly, rather than trying to be complex or overly poetic.
2 • Brandi Carlile – The Mother
If you're looking for an emotional ride rather than an upbeat melody, then "The Mother" by Brandi Carlile is a perfect choice. Just make sure to have some tissues on hand.
"The Mother" is not just about pregnancy, but the whole journey of motherhood.
The lyrics beautifully capture the essence of what it means to watch your child grow up. The song explores not only the joys and laughter of having a baby, but the struggles, too.
"The Mother" carries a lot of emotional weight, which might make this song a real tear-jerker. If you're looking for something more upbeat, there are other songs to explore.
Having said that, it's important for mothers not to suppress their emotions.
Even if "The Mother" brings you to tears, it can be a healing experience.
Brandi Carlile delves into her soul to express the beauty of a mother-child bond. She highlights the little things that make it special, and encourages mothers to cherish them.
So, let this song strengthen your emotional core as you get ready for the journey ahead.
3 • Elton John – Blessed
As parents-to-be, your baby's arrival changes everything.
In fact, the changes take place as soon as you find out that you're pregnant.
While that may seem frightening at first – and understandably so – the blessings soon become clear as parents wait in anticipation for their precious little angel to arrive.
"Blessed" explores the wonders of pregnancy and the excitement that accompanies it, but it doesn't shy away from the challenges that lie ahead. Parenting can be a difficult journey.
However, the song firmly states that nothing can stand in the way of love, which remains – and always will – the driving force of the whole world, the one thing worth fighting for.
"Blessed" also conveys the newfound sense of responsibility that dawns on expecting mothers and fathers, a responsibility they must embrace with all their hearts.
From this moment on, you have to provide for and take care of your child. As you are certain to discover – that's where your truest purpose lies.
4 • Céline Dion – Miracle
Celine Dion's mesmerizing voice captures the essence of bringing a child into the world.
In "Miracle," Celine Dion sings from the deepest depths of her heart and connects with every mother or mother-to-be, exploring her emotions in a profound and relatable way.
After giving birth, one of the emotions that are often overlooked is disbelief, and Celine Dion beautifully spotlights the feeling with the lyrics, "I can't believe that you're mine."
Being pregnant can be a scary and uncertain chapter of your life, but it's important to focus on your baby, because they're a blessing that's going to change your life forever.
So, reflect on the spectrum of your emotions and let it all sink in.
By doing so, you can unearth your inner strength and resilience.
The road ahead is filled with challenges, but it's also filled with joy and wonder. Embrace the emotions that come with this journey and let it allow you to cherish every moment.
Let it reveal to you the depth of your love that you are capable of giving.
5 • Céline Dion – A Mother's Prayer
"A Mother's Prayer" by Celine Dion is an unmissable addition to any list of songs about pregnancy – a powerful ballad that speaks to the hopes and dreams of every mother.
At times, the hope a mother carries can be overwhelming, as we worry about everything related to our little ones, but it all stems from the unconditional love we have for them.
Celine Dion's prayer in "A Mother's Prayer" expresses her desire to protect and care for her baby, while also gathering the strength to cultivate her baby's need for freedom.
Navigating this balance is an art that every parent has to master.
As a parent, you have to find the balance between overprotecting your baby and providing them with the freedom and opportunities to grow and explore the world.
In this case, it's important that you learn to trust your maternal instincts.
However, by listening to "A Mother's Prayer" by Celine Dion, you will feel reassured in your strength and persistence, certain that you can overcome any obstacle on your path.
6 • Creed – With Arms Wide Open
"With Wide Open Arms" is a popular, heartfelt song by Creed that captures the emotions of joy and excitement that parents experience while anticipating the arrival of their baby.
When you discover that you're pregnant, everything changes.
Your life is suddenly painted with new, brighter hues. Little by little, everything begins to fall into place. There is some uncertainty, but the miracle of life fills your heart with joy.
Every single decision you make from now on is imbued with newfound meaning. As a new parent, your baby unearths your inner purpose and shows you the depths of your love.
"With Wide Open Arms" can also be described as a song of self-discovery.
You're encouraged not only to embrace your baby with wide open arms, but yourself, too.
So, open your heart and be ready to learn and grow alongside your child.
As you listen to the song, let it deepen the connection between you and your baby. Let the strength of your ever-growing bond help you navigate the ups and downs of pregnancy.
Despite the challenges that lie ahead, you have what it takes. Don't doubt yourself.
You're creating a miracle. Embrace it with wide open arms.
7 • Katrina & The Waves – Walking On Sunshine
You're probably familiar with this one. "Walking On Sunshine" is a timeless feel-good classic that may not be related to pregnancy directly, but it sure matches the excitement.
If you want to vibe to an upbeat tune, then this is the perfect pick.
As soon as you hit play, say goodbye to stress. "Walking On Sunshine" is all about feeling happy and optimistic, living life to the fullest and cherishing every moment along the way.
It's a perfect song for parents-to-be that may be feeling tired, overwhelmed or anxious.
Despite the miracle of life, pregnancy has its highs and lows. As such, it's important to prioritize self-care and to stay positive-minded as you navigate through this journey.
The upbeat melody of "Walking On Sunshine" is an instant mood-lifter. Its catchy notes and rhythms will have you dancing, grooving, and singing the lyrics out loud in no time.
While this song wasn't specifically written with pregnancy in mind, it conveys a message about the positivity that will do you good, especially if this is your first time being pregnant.
There's a lot of uncertainty ahead, but positivity can light the way.
8 • Michael Bublé – Forever Now
"Forever Now" is a beautiful and touching song that is complemented by a cleverly made music video. The song takes you on a journey, starting from the first day of parenthood.
If you're still pregnant, "Forever Now" gives you a glimpse of what's to come. The moment you lay your eyes on your little one, all the difficulties and obstacles fade away.
When you're carrying a child, it may feel like the journey has not yet begun, but in reality, it has already started. From the very moment of conception, the anticipation begins.
Each step of the way holds its own uniqueness and should be treasured.
It's natural for your thoughts to race as you imagine the moment your baby enters the world and you embrace them for the first time. But, it's important to be present, too.
Enjoy each and every moment of your pregnancy journey. It passes by in a flash.
The "Forever Now" music video beautifully depicts how quickly kids grow up.
It may seem like a distant future, but one day your child will leave your home to start their own journey. When that happens, remember that they will forever remain in your heart.
9 • Britney Spears – Someday (I Will Understand)
Britney Spears wrote "Someday (I Will Understand)" when she was expecting her first child, a little baby boy. As such, the lyrics resonate deeply with mothers everywhere.
Her lyrics beautifully reflect the gravity of bringing a new life into the world. The changes that take place when you're having a baby can be overwhelming, but equally rewarding.
In this song, Britney Spears contemplates the fears and uncertainties of pregnancy, just like any mom-to-be. She doubts her readiness to tackle the challenges of motherhood.
These are relatable feelings that many women go through. Despite the difficulties, it's important to find the determination to keep going. The end result is a precious gift.
As the song progresses, hopes and dreams take center stage.
Britney Spears reflects on the complex emotions that come with pregnancy, deciding to become more positive-minded as she highlights the endlessness of love for her child.
In a way, this song is a promise that she will be there for her baby every step of the way.
10 • George Strait – I Saw God Today
In this heartwarming country song, George Strait sings about finding joy and meaning in life's simple moments, but it was the miracle of his child's birth that made him see God.
Seeing God implies witnessing the world through a different lens, which shows how life-changing the birth of a child can be. Having a baby in your arms changes everything.
Throughout this experience, as you wait for your baby to arrive, you can almost feel a divine presence. Every moment from here on is infused with meaning and purpose.
George Strait reminds us of the importance of cherishing each and every moment.
"I Saw God Today," tells us to be present, to open our eyes and to embrace the beauty of life. Especially when you're expecting a baby boy or a girl, you want to really be there.
You want to take these memories with you. So, focus on the present moment.
Don't overstress the future. Admire your changing body and appreciate the journey.
11 • Carrie Underwood – All-American Girl
"All-American Girl" is a song about a father who had always dreamed of having a son but welcomed a little girl into the world instead, a baby that ends up changing his life forever.
Carrie Underwood takes us on a journey from the father's initial wishes for a son to his unconditional love for his daughter, watching her grow up into a strong, capable woman.
In "All-American Girl", Carrie Underwood sings about her daughter's life. She vividly describes significant moments and milestones in the daughter's life as she grows up.
The moments that Carrie Underwood describes in the song highlight the father's pride in raising an "All-American Girl". Despite the short-lived disappointment, he loves his girl.
He loves, cherishes and respects her more than he could ever have imagined.
As Carrie Underwood puts it, she has him "wrapped around her finger".
12 • Reba McEntire – You're Gonna Be
"You're Gonna Be" is a heart-touching song by Reba McEntire that reassures mothers-to-be like yourself that you have the strength and persistence to navigate this journey.
Yes, there will be fears and there will be self-doubt, but that's part of the deal.
Focus on the dreams and desires you have for your baby. Despite the challenges of motherhood, you have the capability to love, care and provide for your little miracle.
Even in moments of doubt, you have to believe in yourself.
However, you have to believe in your baby, too. "You're Gonna Be" is a song that teaches a valuable lesson. Every parent needs to provide their child with opportunities to grow.
Sometimes, that means giving the child enough freedom to explore the world.
You will always be there to protect them, but you need to have faith in your baby.
While all of this may seem distant, time flies by, and it's best to be prepared for what awaits. Until then, keep growing as a parent and cherishing every step of the journey.
13 • Tim McGraw – My Little Girl
In "My Little Girl", Tim McGraw directly addresses his daughter, expressing his raw emotions and letting her know that he will always be there for her to protect her.
Tim McGraw wants her to believe that she can do anything she sets her mind to.
No matter how old she gets, in his eyes she will always be a little girl.
That's something that every parent can relate to. Even after our kids grow up and move out to start families and chase their dreams, they don't stop being our little angels.
They will always have a home to come back to and a place to call their own.
As a father, Tim McGraw wants what's best for his daughter. From her very first steps to her wedding day, he assures her that he will be by her side, through every joy and sorrow.
"My Little Girl" is a beautiful song that teaches a meaningful lesson.
Even though we can't protect our children from making mistakes or prevent them from exploring the world – we can still be there to offer a helping hand, should they need it.
Besides, nothing can lessen the love a parent has for their child.
14 • Loretta Lynn – One's On The Way
"One's One The Way" is a timeless country song that tells the story of a family expecting another blessing. If you have kids and you're expecting another – this is a song for you.
The best part about country songs is their relatability. That's why Loretta Lynn's "One's On The Way" is such a classic, because we can identify with the struggles of pregnancy.
Bear in mind that this song is a little bit older, so it comes from a different era. People back then used to have more kids than today. There was a lot more societal pressure.
Today, there is a notable shift towards smaller families.
However, that doesn't have to stop you from having as many children as you like so long as you have the means to support them. You know what they say – the more, the merrier.
Ultimately, the message behind "One's One The Way" is that of love.
Loretta Lynn sings about the realities of having a baby, about the so-called small things in life that make everything meaningful. As such, this song aims to remind us to be grateful.
Every child is a blessing that needs to be appreciated.
15 • Chris Young – The Man I Want To Be
Unlike previous songs, "The Man I Want To Be" is all about self-improvement.
Chris Young admits that he, like any other person, has made mistakes in life. He's not perfect. No one is perfect, but everyone can learn from their mistakes and improve.
In this song, Chris Young decides not to dwell on his past failures. Instead, he consciously tries to improve, wishing to be a good man and an even better father.
It's the vulnerability of his lyrics that makes us appreciate this song.
While many songs focus on the strengths, they fail to mention the importance of learning and improving by making mistakes. It's how we react to the mistakes that define us.
Now that you're about to bring a new life into this world, you need to make room for self-growth. Express your desire to be better, but make an effort towards actually realizing it.
Be the best you can be for your partner and your little bundle of joy.
In Conclusion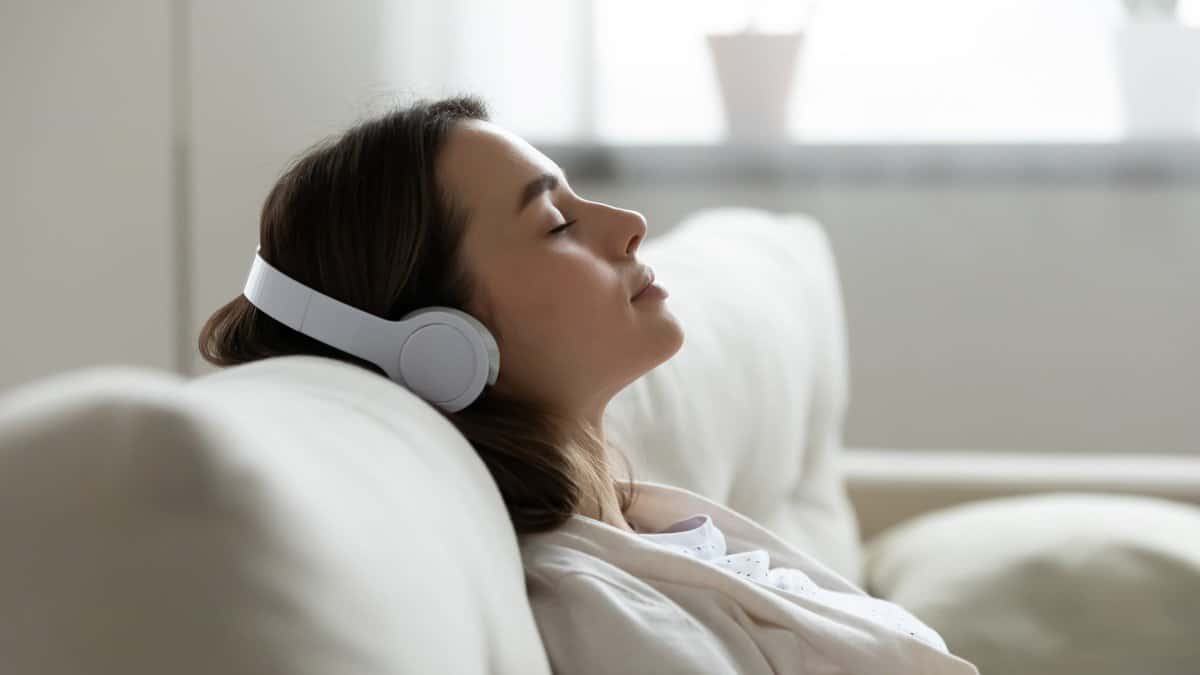 Songs about having a baby can be a great way to tap into your emotions.
Whether you're already a mother, a father or a parent-to-be, these songs can provide comfort, clarity and put you in a good mood during this time of change and uncertainty.
From the upbeat, soulful "Isn't She Lovely" by Stevie Wonder to the all-time classic "With Arms Wide Open" by Creed, there's an endless amount of songs to listen to.
Even though this period is full of challenges, this is what it's all about – celebration.
Through these songs, you're reminded to appreciate the journey and to connect with your son or daughter. Yes, even though they're not here yet, the bonding starts now.
By listening to songs about having a baby, you can explore the depths of love and emotion that come with bringing a child into this world, as well as learn more about yourself.
Whether it's a baby boy or a baby girl – that's irrelevant.
What truly matters is the love that you have for your unborn son or daughter.
The journey ahead is incredible, so make sure to appreciate it. There are many challenges ahead of you, but none that you can't work to overcome alongside your partner.
When you're feeling blue or overwhelmed with this new experience, play a few songs about having a son or a daughter, and let them inspire you to focus on what matters.
Years later, these very songs may evoke cherished memories and special moments.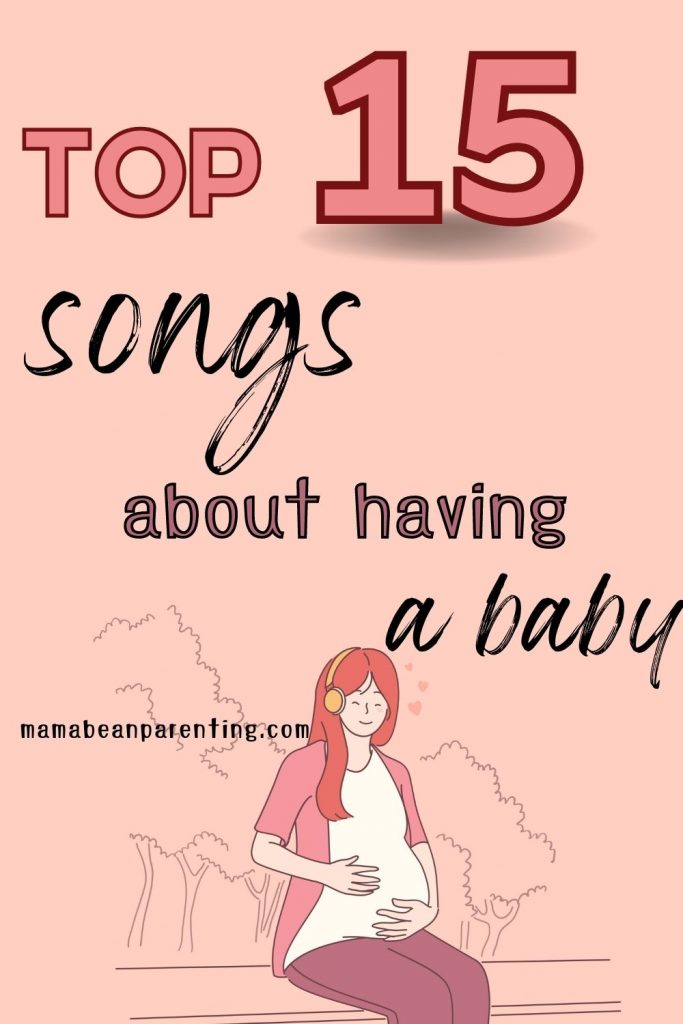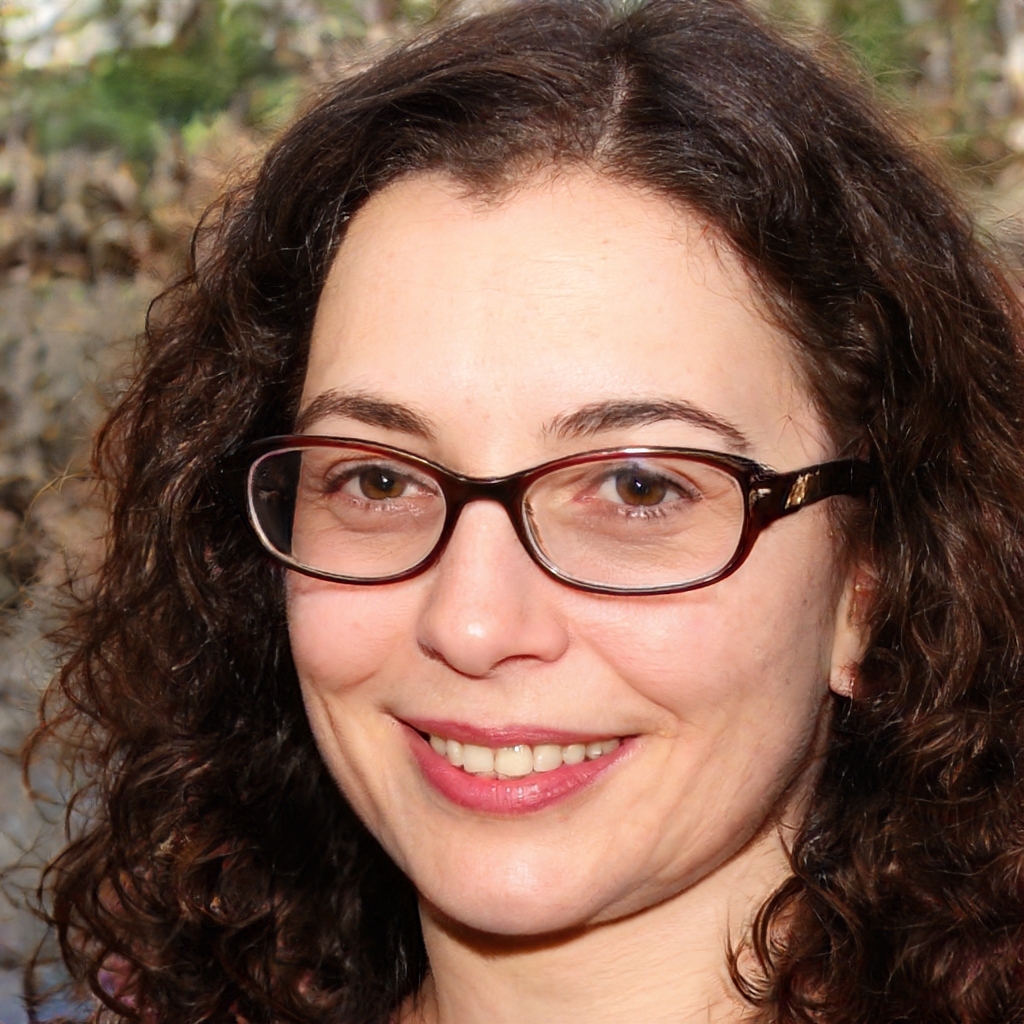 Mother of three and a primary school teacher. I've always loved being around children and helping them, so I chose my path as a teacher. It is sometimes hectic with three children, but I am 100 percent into it and wouldn't change it for anything in the world.