Listening to music is a therapeutic experience.
Single mom songs can help you cope with the challenges of parenthood, and encourage you to keep pushing forward despite the obstacles that you may face on your journey.
When you're stressed, tired or emotionally overwhelmed – music can heal you.
It can help you make sense of your emotions and inspire you to persevere.
No matter the cards you're dealt, music makes life easier.
At the very least, it serves as an outlet for unexpressed emotions.
As a single mother, you surely feel isolated and overwhelmed by the sheer amount of responsibilities you carry. These single mom songs remind you that you're not alone.
Many of these songs can be difficult to listen to due to themes of hardship, but in reality they celebrate your resilience as a single mother and help you find the strength to go on.
Before you plug in your headphones and hit play, let's reflect on the benefits of music.
Why Listening to Music Helps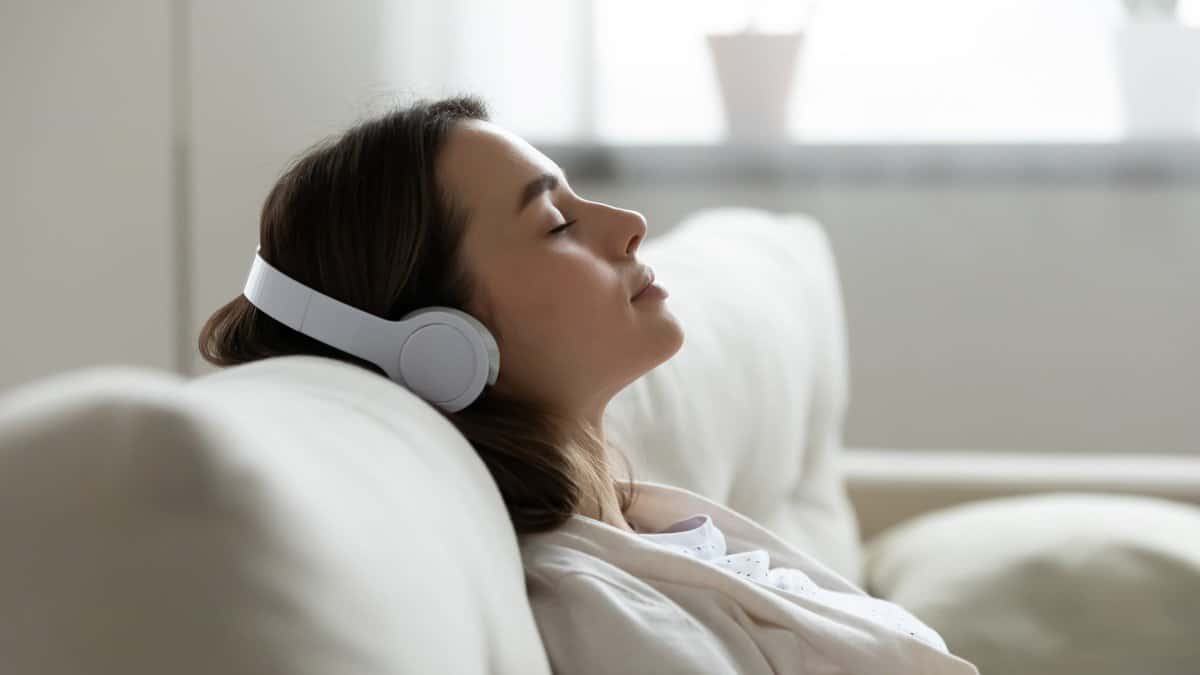 If you want to relax and lower your stress levels, music is the way to go.
There's something about music that speaks directly to the soul.
The right song can change your mood, and maybe even your perspective. The benefits are many, and it's worthwhile to explore them before we dive into our recommendations.
First of all, listening to single mom songs can help eliminate feelings of isolation.
As a single mother, it can often feel as if you're unsupported in your day-to-day life. At times it may seem as if you have no one to help you get through this difficult life chapter.
When the right lyrics perfectly capture your feelings, you feel reassured.
That extra burst of energy means a lot during tough times.
In addition to removing feelings of isolation, single mom songs can also be empowering.
They are a powerful source of inspiration, a reminder that you're capable of being a great mother, despite the challenges you face. In fact, the challenges can only strengthen you.
Let these songs remind you of everything you have accomplished thus far.
With every new day, you heal, grow and persevere. That calls for celebration. So, be proud of yourself. Be proud of your efforts because you're putting in real work and dedication.
Besides the fact that single mom songs empower you and remind you that you're not alone – they can also improve your mood and help you ward off stress, anxiety and depression.
At times, a song can be a happy place.
Single mom songs can purify your thoughts if you're feeling lost and uncertain. They can make sense of your emotions and pave the way toward a better understanding of yourself.
Before you hit play and let the music speak to you, let's summarize the benefits.
How does listening to single mom songs help you?
They boost your mood.
Provide emotional clarity.
Eliminate feelings of isolation.
Empower you.
Lead to self-appreciation.
Inspire and motivate you.
Celebrate your determination.
The Best Songs for Single Mothers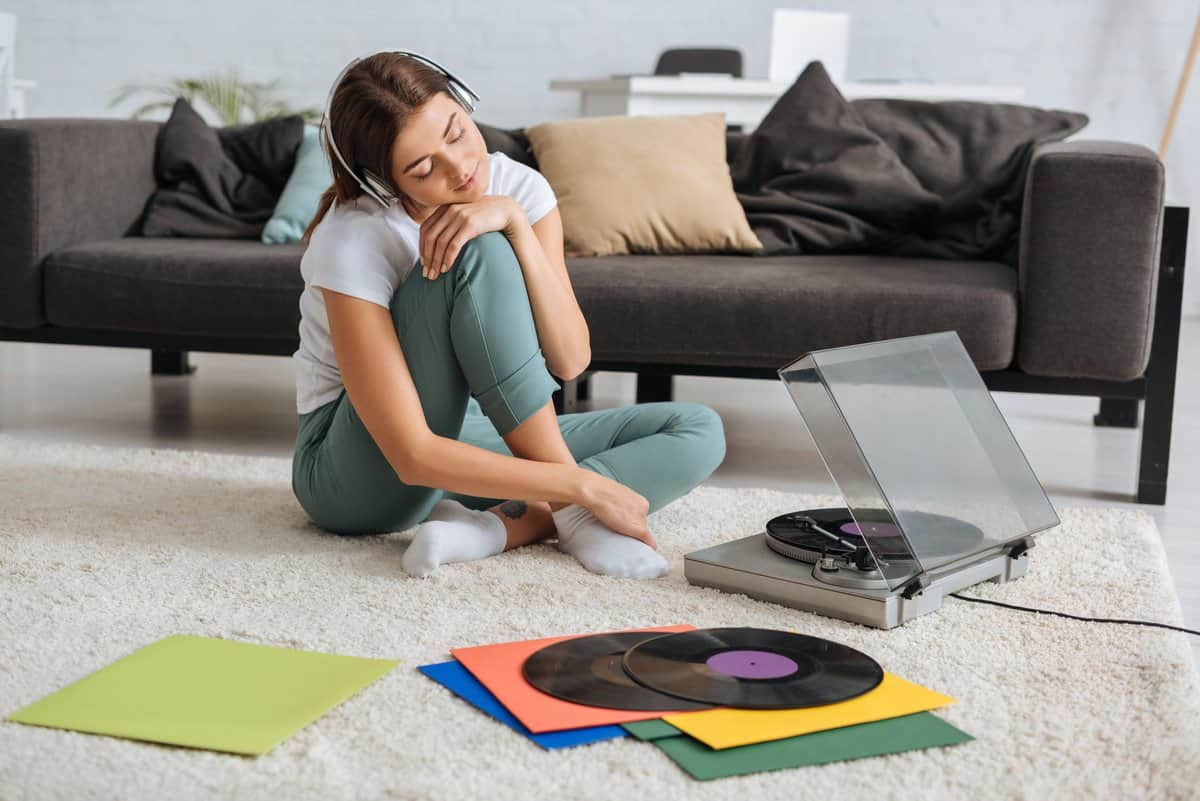 Exploring music is always a subjective journey.
Everyone has their own taste and their own preferences. While some of these single mom songs may resonate with you, other songs may fall flat on your ears, and that's normal.
However, they all have the same purpose – to uplift and empower women.
No matter the obstacles you face, these songs can set a fire in your heart and soul.
They also deepen your connection with your baby and remind you of what matters most.
Without further ado, let's kick things off, shall we?
1 • Alicia Keys – Superwoman
"Superwoman" is an anthem celebrating the resilience of women.
In this song, Alicia Keys sings about the hardships women go through. The lyrics don't relate directly to parenting a baby alone, but the words still resonate with single mothers.
For moms going through a difficult time, this song reminds them that they can overcome any obstacle so long as they keep moving forward, defying the odds, and staying persistent.
You've already given birth to a miracle. You can do anything you put your mind to.
If you need a reminder of your strength and a tune to tap into it – this song is for you.
2 • Christina Aguilera – Fighter
Every failure, mistake, or setback can be transformed into a personal triumph.
Christina Aguilera's hit song "Fighter" conveys the message that a woman can take any experience, no matter how harsh, and use it as fuel for growth and self-development.
The lyrics are vibrant and to the point. They tell a personal story of betrayal, but in such a positive way that we simply have to admire her strength and resilience as it inspires us.
All women are fighters, especially single moms going through a rough time.
After all, you're fighting not only for yourself but for your children, too.
3 • Whitney Houston – Greatest Love Of All
Self-esteem and self-worth are common struggles for many single moms.
"The Greatest Love Of All" is a song about self-love and the importance of believing in oneself. It reveals that all the answers and the strength you need lie deep within you.
Especially when times are tough, you need to take care of yourself.
When you learn to love and forgive yourself, you will be a better woman and a better mother to your baby, too. Let that purpose inspire you to strive for improvement.
Start by recognizing your worth. You got this far and it didn't happen by chance.
It's your persistence, your strength, and your resilience that made your survival possible. Now, channel those qualities towards self-healing and choose to love yourself. You deserve it.
4 • Elton John – I'm Still Standing
Heartbreak, disappointment and tragedy are all a part of life, unfortunately.
When something bad happens, you get two choices. You can either let it paralyze you into inaction and depression, or you can use it as fuel to become a better version of yourself.
The second option allows you to grow from the experience, rather than be defeated by it.
Elton John's upbeat song "I'm Still Standing" aims to inspire you to make that choice.
Yes, it can be difficult, but with self-care and support, you can get back on track.
As a single mother, the lyrics remind you that you can still stand tall and choose to learn from the past as you build towards a better and brighter future with your precious baby.
Remember never to give up and to keep pushing forward.
It gets better every day. It gets better because you make it better. You're still standing, and that's an astonishing feat in and of itself. But now it's time to spread your wings.
5 • Celine Dion – My Heart Will Go On
If you have lost your partner, know that your love continues to exist.
When the one who gave you the best memories becomes a memory, it leaves the deepest of scars, but the love and the memories shared remain yours to hold and cherish forever.
No one can take that away from you.
"My Heart Will Go On" is a single mom song that reminds you that your love is not gone.
Although your partner may no longer be physically present, the impact they had on your life continues to divinely guide you forward, especially if you have a baby to look after.
Listening to this song may require a few napkins, but crying is a healthy way to release emotions. The pain of losing a loved one is strong. It's essential to grieve and process.
Don't suppress your emotions. Release them. Heal by cherishing the memory.
6 • Gloria Gaynor – I Will Survive
Gloria Gaynor's timeless classic "I Will Survive" is an upbeat disco song that continues to empower women everywhere, especially those who are going through a difficult breakup.
Moving on after a bad relationship takes strength and courage.
However, just because your relationship didn't work out doesn't mean that your love is depleted. You are still capable of loving. For now, shine some of that love your own way.
After a breakup, self-care and self-love take precedence.
You need to pick yourself up, dust yourself off and take care of your baby.
Moving on is difficult, but it all starts with forgiveness. Even if your partner wronged you, forgive them and move on. Take your lessons and be thankful for what you have learned.
Remember to forgive yourself, too. Don't blame yourself.
Let this song bring out your best qualities as you take another bold step forward.
7 • Lee Ann Womack – I Hope You Dance
Raising a child alone is never easy.
Even with a partner by your side, it's the most difficult job on the planet.
Although the challenges are demanding and endless, you're doing your best. Don't expect yourself to be perfect. If you're self-doubting yourself – you're already a great mother.
It means that you care and that you want everything to be all right.
You're doing everything in your power to protect your cubs.
"I Hope You Dance" is a slow, heartfelt ballad that resonates strongly with single moms.
Making mistakes is a part of life, but so is forgiving yourself.
Whichever way you look at it, Lee Ann Womack's words are uplifting and inspirational.
Sometimes in life, you first have to dance before you can hear the music.
So, keep on living. Don't give up on your dreams.
8 • Ciara – I Got You
"I Got You" is one of the best single mom songs because it highlights the connection mothers have with their children, celebrating commitment, endurance and strength.
When you're going through a breakup or a traumatic event, you're not the only person experiencing the fallout. Like you, your child, no matter their age, is processing it all.
Now is a good opportunity to focus on your relationship with your baby.
Show them that you care and that you will always be there for them.
Parenting is a difficult journey but a rewarding one, as well. Remember that you're strong and capable. Remember that you're loved and that you got what it takes to persevere.
Find inspiration in your child's eyes. Be there for them. Cherish each other.
9 • Rachel Platten – Better Place
Rachel Platten's heartfelt song "Better Place" pays tribute to the beautiful bonds that we as human beings are capable of creating, such as the bond of a mother and her child.
This song is about that person who makes everything better. For single mothers, that's always going to be their child. Even in your darkest days, they are your source of light.
It's one of those songs that make you smile and cry at the same time.
"Better Place" can make you feel more hopeful about the future, despite the hardships and the challenges that you've faced and survived. The lyrics are refreshingly optimistic.
It's incredible how a single person can change everything.
It's astonishing how resilient the human spirit can be.
Play this song when you're stressed, overwhelmed, and in need of a pick-me-up.
10 • Adele – My Little Love
When your heart starts beating for two, it's like a whole new world opens up before you.
In "My Little Love," Adele sings her heart out about her son. What makes this song about single mothers powerful is the fact that Adele makes no effort to hide her vulnerability.
It's by admitting her imperfections that she unlocks her inner strength.
With simple, raw lyrics, she perfectly encapsulates the journey of motherhood.
Even though parenting can be a hard journey, it's the most beautiful thing anyone can experience. The depth of her lyrics showcases precisely the richness of their connection.
This song is a must-listen for single mothers struggling to keep themselves together. It helps you shift your focus from the hardships to the beauty of your mother-child bond.
Life is clever with the challenges it brings, but you and your child have an unbreakable bond. You're a force to be reckoned with. Together, you can overcome any obstacle.
11 • Tupac – Keep Ya Head Up
If you're into rap music, you've probably already listened to this classic.
"Keep Ya Head Up" is an anthem dedicated to single moms across the world.
However, the song addresses other issues that mothers face, including poverty and inequality. "Keep Ya Head Up" encourages women to stay strong and determined.
Even though every single mother faces challenges on a daily basis, you have to keep fighting for a better life. That means staying hopeful and building a brighter future.
Tupac also addresses men and urges them to take responsibility for their actions.
The lyrics uplift and support women, but the message is intended for everyone. We have to look after each other. Only by helping each other can we overcome our daily obstacles.
12 • Jamie O'Neal – Somebody's Hero
Your little baby admires and appreciates you. Never forget that.
This song by Jamie O'Neal reminds you that you're somebody's hero. Even when you don't feel like it, even on your bad and worst days, you still remain your baby's hero.
"Somebody's Hero" is a timeless song that many mothers can relate to. In general, country music is known for its storytelling, raw lyrics, emotional depth and real life relatability.
The lyrics perfectly capture what it means to carry the world on your shoulders.
It's a burden that's twice as heavy when you're without a partner, but not an impossible one to bear. By staying hopeful, hardworking and driven, you're proving it every day.
Jamie O'Neal's "Somebody's Hero" is a powerful song that puts things in perspective.
Even if you don't consider yourself a perfect mother, you are exactly that in your baby's eyes. To them, you're everything. So, keep on fighting, believing and doing your best.
13 • Sheryl Crow – Waterproof Mascara
As a single mother, holding yourself together feels like a full-time job.
Well, maybe it feels that way because it actually is.
There are days when you feel like falling apart, but you just don't have time for it.
You're constantly juggling work, household chores and childcare. It often feels like there are not enough hours in a day to get it all done – but you wake up every day and still do it.
Why? Because you're a superhero in your child's eyes, and that keeps you going.
"Waterproof Mascara" is a powerful way to say that even when going gets tough, you're doing what needs to be done, no matter what. You're giving it all you got every single day.
Having said that, when you feel like crying, it's important to let your emotions out.
When you feel stressed out and overwhelmed, find an outlet.
Let your tears fall, but don't forget to pick yourself up. Take some time for yourself to relax and recharge, but keep going. Remember that you have the strength to persevere.
14 • Brandy – Baby Mama (feat. Chance the Rapper)
If you feel as if the odds are stacked against you, remember that you're not alone.
Take a moment to look into your baby's eyes. There you will find inspiration.
"Baby Mama" is an upbeat song for single moms that encourages you to keep striving forward, no matter the obstacles. With your baby beside you, you can move mountains.
Keep in mind that being a single mom isn't a weakness. It's your greatest strength. Think of all the times you've faced challenges head-on and become stronger on the other side.
So, recognize your worth. Start appreciating your hard work and determination. Even if no one else does, you have your baby by your side, and in the end, that's all that matters.
You have the power to create a beautiful life together.
Let your baby's smile and joy drown out your negative thoughts. Find strength and be willing to face your fears. Above all else, be present. Right now, your baby needs you.
15 • Rachel Platten – Fight Song
At times, picking yourself up when you hit a rough patch seems undoable.
How do you find the strength to keep going, despite facing disappointment after disappointment? It's not always easy. Start by focusing on the things that matter.
Every small victory counts. Every step in the right direction is progress, no matter how small. Celebrate those victories, and use them as motivation to keep going forward.
Rachel Platten's "Fight Song" is one of the best songs dedicated to single mothers. It serves as a reminder of your strength and ability to triumph over any challenge.
You already have the inner strength to move on, but you have to dig deep.
Fight by prioritizing self-care and self-love. Seek support if you need it.
Things will only get better if you make them better. So, keep fighting.
16 • Sara Evans – A Little Bit Stronger
"A Little Bit Stronger" is a powerful song by Sara Evans that tells a relatable story.
Picking up the pieces after a breakup is never easy, especially if you have a child to worry about. You can barely find time to cry, let alone to process everything that has happened.
This song is all about moving on with a positive mindset.
Everyone talks about moving on, but how do you actually do it? Well, you need to be patient with yourself. Give yourself space to heal and celebrate every victory on the way.
As the song says, it's all about getting a little bit stronger with each passing day.
As you move on, remember to take your lessons with you.
Choose to learn from the experience.
17 • Clean Bandit – Rockabye (ft. Sean Paul & Anne-Marie)
You're working hard to provide for your baby.
Every mother wants what's best for her child, but facing challenges alone can be emotionally draining. Find strength in knowing that you have a baby to look after.
Let it inspire you to hold on.
"Rockabye" is a fun song that merges a catchy tune with meaningful lyrics that convey a powerful message. As a result, the song resonates with struggling mothers and women.
It emphasizes your determination as a single mom to provide a better future.
That determination is a testament to your unconditional love.
You will do anything for your baby, even if it means putting your own needs aside.
18 • Madilyn Bailey – Titanium
Madilyn Bailey's cover of "Titanium" is a beautiful rendition of the original.
The tempo is slower, which allows a more intimate and haunting delivery of the lyrics.
As a single mom, "Titanium" is an energizing song that speaks to your strength. The lyrics reference the challenges you may face in life, but also offer a message of perseverance.
You have to create your own armor from scratch.
Let the world know that you can't be kept down. Use your best qualities to fashion a suit of armor that will keep you protected, no matter the challenges life throws your way.
When your true resilience comes to light, you will find that your worst experiences didn't end up hurting you. In fact, every hardship and setback was just a lesson in disguise.
19 • Imagine Dragons – Believer
You've probably listened to "Believer" already, a high-voltage anthem that can get just about anyone amped up. This song has the power to move and inspire the human spirit.
"Believer" speaks to the inner fire that burns within each and every one of us.
At times, the flames within us may seem to die out, but they are never truly extinguished. All it takes is a spark to reignite the fire. That spark can be found by looking deep within.
With a superb blend of electric melody and fervent lyrics, "Believer" aims to encourage you never to give up, and show that you have the strength within you to overcome any obstacle.
Harness that inner power. Unleash it. Show the world what you're made of.
Being a single mom is tough, but you're tougher. You rise to the occasion every day.
20 • Terri Clark – She Didn't Have Time
Let's finish the list with a timeless ballad performed by Terry Clark.
"She Didn't Have Time" is a beautiful storytelling masterpiece. It depicts the life of a selfless, self-sacrificing woman who always prioritizes the needs of others over her own.
Does that ring any bells?
As a single mom, you may find that these lyrics resonate with you on a deeper level.
"She could've cried, but she didn't have time" is a line that strikes a chord with every single mother. With so much to do, there's often no time to process the heartbreak.
Maybe that's a blessing in disguise?
In a way, you're forced to move forward right from the get-go. No time to linger. No room to dwell on the past or to try to change the outcome. You have to provide for your child.
It forces you to keep moving and to stay focused on what truly matters.
Even during your darkest moments, your baby brings you a sense of home.
They are your little bundle of joy, a lighthouse in the dark.
In Conclusion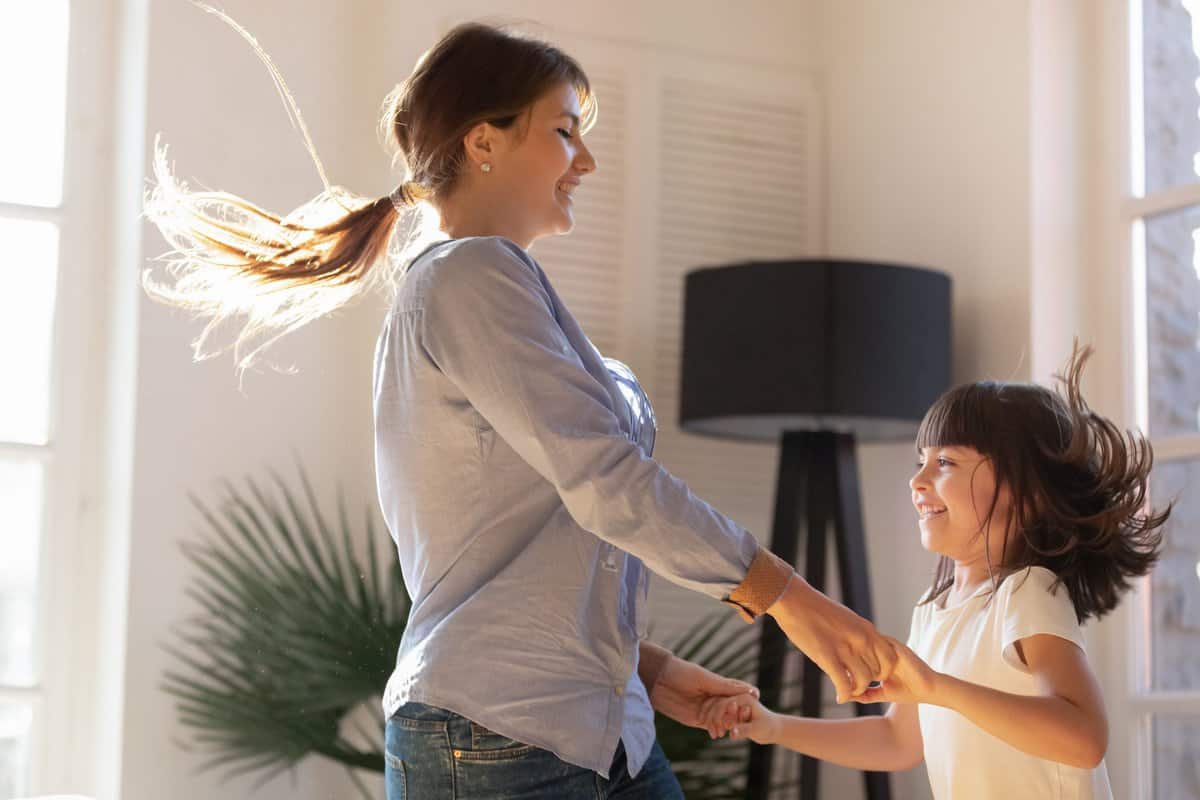 The best single mom songs are the ones that resonate deeply with heartbroken mothers and speak directly to their experiences while offering comfort, validation and inspiration.
Music is a natural healer, and these songs can help you rediscover your resilience.
During times of hardship, it's crucial to stay grounded and remember what truly matters.
You have a child who depends on you.
Looking into their innocent eyes, you will find the motivation to keep going forward.
No matter how tough the journey gets, as long as you and your child have each other, nothing can truly be lost. Always remember that hope is never lost for a better tomorrow.
This better tomorrow starts with taking action today.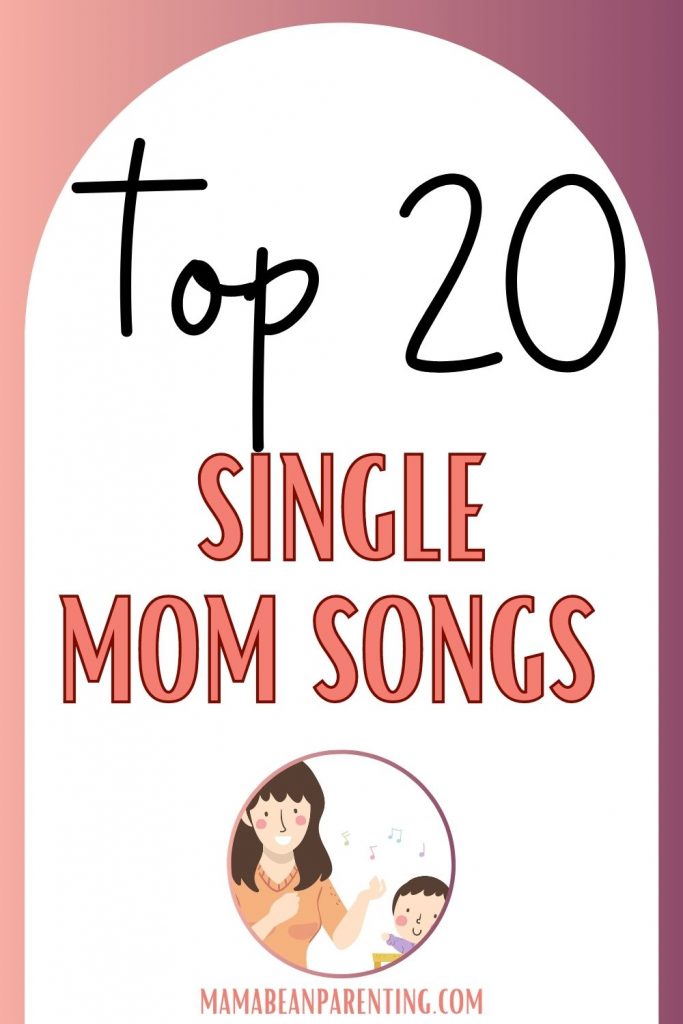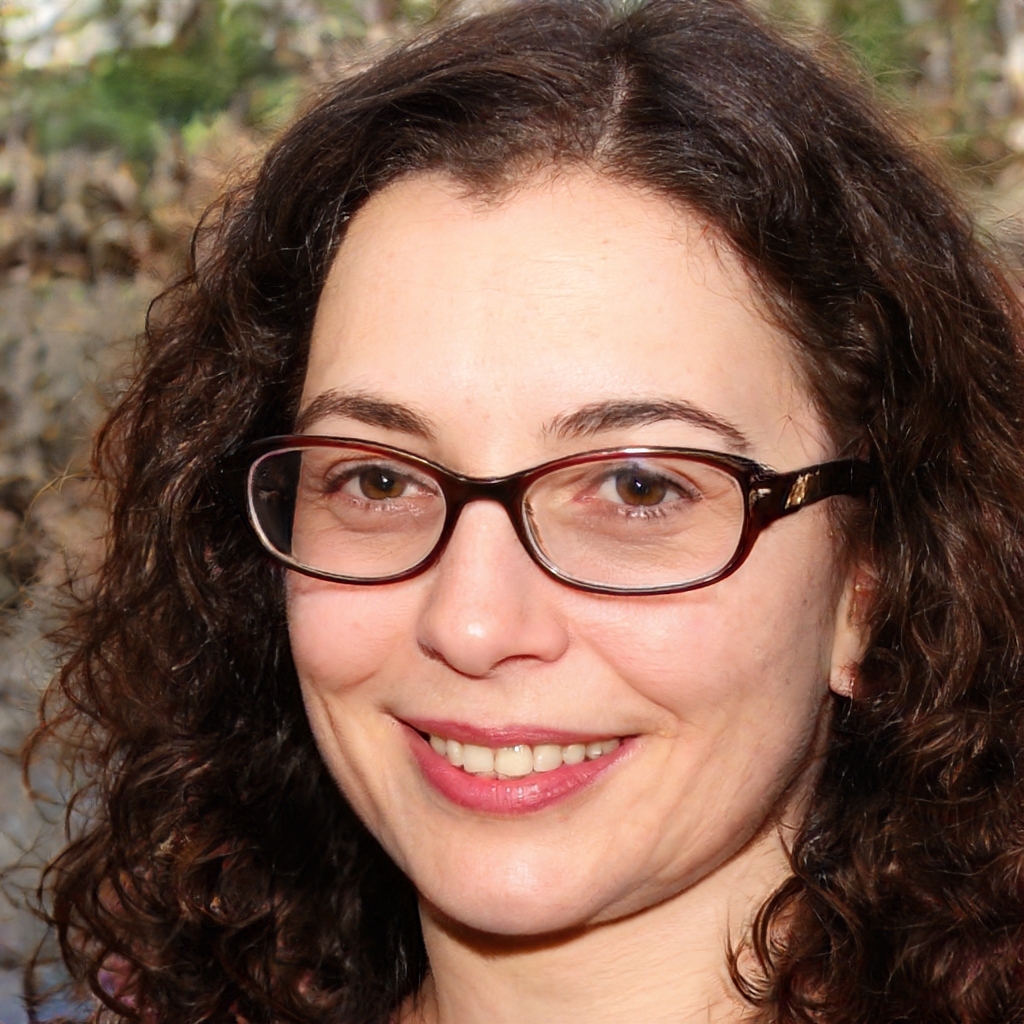 Mother of three and a primary school teacher. I've always loved being around children and helping them, so I chose my path as a teacher. It is sometimes hectic with three children, but I am 100 percent into it and wouldn't change it for anything in the world.