Being pregnant for the first time is a fashion journey as much as it is a baby journey.
As the months go by, your body and wardrobe will change in tandem. Sure, you might be slightly more self-conscious than usual, but clothes to hide your pregnancy can help.
They can save the day and hide your belly bump, but when you're pregnant you want to make sure to celebrate your changing body – and sometimes that means accentuating it.
We'll get into that later. For now, let's explore how to update your wardrobe.
Best Clothes to Hide Your Pregnancy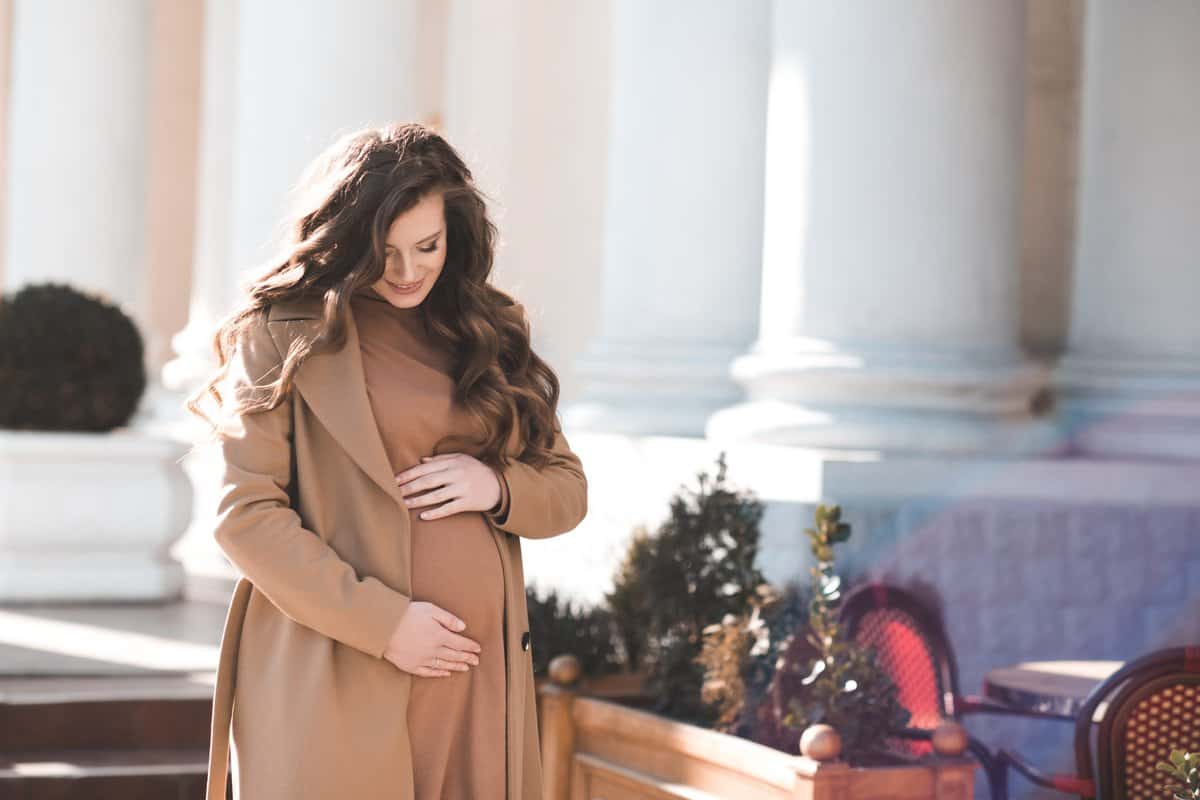 There's so many creative ways to hide your baby bump with clothing.
Whether you want to hide your pregnancy because you're not ready to break the news to the world, or whether you're a little bit insecure, don't worry. We've got options galore.
This is where maternity clothes come in, but it's not all about size. Yes, size does matter, especially since you have a growing belly, but so many other factors come into play, too.
So, what are the best clothes to hide your pregnancy?
• Busy, lively patterns!
While solid color outfits accentuate your shape, patterns steal the show.
When you have a dress with a busy and colorful pattern, it hides your baby bump well by drawing attention to the mess of shapes and colors, making you look noticeably slimmer.
Whether it's a checkboard shirt or a maternity dress with an animal print, it's sure to be a real eye-catcher. It's a subtle trick, but makes a world of difference when you're pregnant.
Plus, you have so many patterns to choose from!
• Think in layers!
If the season allows it – go for multiple layers. For your base layer, you may want to choose something loose-fitting, especially if you're going to rock an open front jacket.
You can also make a coat work and use a scarf to drape over your baby bump.
Layering gives you so much freedom. Not only do you have many clothing options that work well to conceal your shape, but so much room for fun and creative combinations.
So, don't be afraid to get a little wild. The more colors, shapes and patterns you include in your outfit of choice, the more your clothes hide your baby bump and do the talking.
• Darker colors work magic!
Darker colors can make you look slimmer whether you're pregnant or not. Shades of blue, purple, brown and, yes, black, can make you look equally slender and elegant.
This isn't just some magazine mumbo-jumbo; it's been scientifically proven.
Light-colored clothing, on the other hand, enlarge your frame. Plus, if the material is too thin, it may betray the secret that you want to keep for yourself. So, always go darker.
Sure, it may be a little inconvenient during the summer, but you're pregnant, anyway. You shouldn't be spending too much time outdoors. You should be cooling off in the shade.
• Can't go wrong with dresses!
A well-picked empire waist maternity dress can not only hide your cute baby bump, but make you look as magnificent as a princess. No, a queen. A queen with a beautiful glow.
If you're going for a dress, make sure that it's long and wavy. A little bit loose, too. You want the fabric to flow even when there's no wind. And you're going to need pockets, too.
Why? Well, having your hands in your pockets allows you to adjust your dress whenever you feel your bump sticking out. It's about convenience. Pockets can be a real life-saver.
There's so much variety when it comes to dresses that it's impossible to cover them all. A single belt, for example, tightened at just the right spot can make a world of difference.
When the weather's nice, dresses are the way to go.
They can help you hide your flaws and make you look so much slimmer.
Plus, they come in all shapes, sizes, patterns and colors!
• A dress-jacket combo!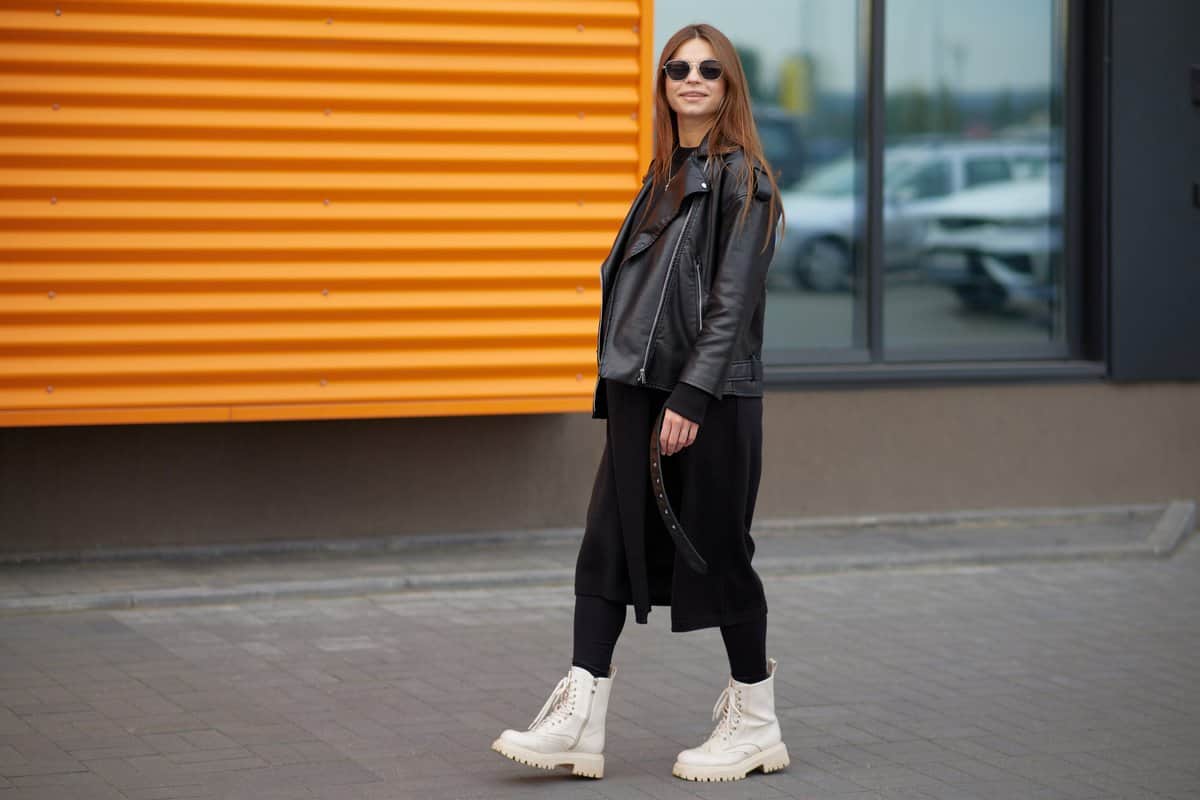 We've talked about layering. Now, a dress and a jacket compliment each other extremely well. When layered sensibly, it's one of the best combinations that you can possibly wear.
Just the dress can make your belly look flat, but a jacket adds that extra degree of stealth.
Even if it's an open front jacket, it's sure going to help you conceal your bump. There's so many jackets to choose from, so you want to make sure to get something a bit oversized.
Oversized clothing in general will help you accomplish the desired effect.
If you manage to find just the right dress and the jacket – you're all set.
• Good old-fashioned overalls!
If you're not a fan of overalls, now might be a good time to incorporate them into your pregnancy wardrobe. They're so good at hiding a growing belly that it's actually unfair.
That's because overalls tend to have a little bit of extra volume right where your tummy is. Especially if they're just a teensy bit oversized, they will make your bump invisible.
Even though materials differ nowadays, overalls still are usually made with thickness in mind, and that's exactly the type of material that will help you keep your baby a secret.
Sure, it may not be everyone's style, but why not give it a try?
Now is a perfect time to expand your wardrobe and to experiment a little.
• Tuck in your shirt.
Yes, tucking in your shirt on the front side can also achieve an efficient effect. Keep in mind that the point of this is to tuck the shirt in a way that leaves a lot of excess fabric.
You want the shirt to billow in a seamless, natural way.
This is a neat trick that you can use to mislead people into thinking that there's nothing of interest going on around your tummy. Nothing at all besides your sloping tucked in shirt.
Without tucking in the shirt, the bump would obviously show a bit, especially if you're wearing jeans. It's a cool trick, but you've got many other more, let's say, safer options.
• Go vertical!
You can get away with vertical maternity fashion during early pregnancy. From ditching the belt to going with the elegant black palette – verticality can make you look slimmer.
If you're trying to hide your growing bump during the first trimester, you need a handful of style tips under your belt that visibly extend your frame – but without the actual belt.
The more your clothes accentuate verticality, the less attention your bump gets.
The best way to go about it to go vertical in combination with other style tips.
• Choose loose-fitting clothes.
This one goes without saying, really, but we have to cover it, anyway.
Whether you're in your first, second, third or even fourth trimester (yes, there's a fourth trimester, a 12-week period after birth), loose clothes are going to be your best friends.
Add a little bit of flowy to that loose, and you've got all the ingredients you need.
Hiding your baby bump gets trickier the longer your pregnancy lasts, but the clever people who design fashion have thought of it all. You will never be left without viable options.
From day one to the post-partum period, loose-fitting fashion has you covered.
• Play with accessories!
If you want to draw attention away from your baby bump – that's where accessorizing comes in. The right kind of accessory can distract the eye and dominate the entire outfit.
Whether it's a shiny necklace or an unusual purse, accessories get the job done.
You can either overwhelm the eye with loads of fun and whacky accessories, or you can go with a statement piece. Either way, you won't have to worry about your baby bump.
So, let's summarize our top style tips that can help you hide your bump:
Go with busy patterns.
Layers, layers, layers.
Avoid light colors. Go dark.
Maternity dresses are the real deal.
Consider a dress-jacket combo.
Overalls work great, too.
Try the 'front tuck' trick.
Verticality matters.
Loose-fitting clothes are your friends.
When in doubt – accessorize.
Is that it?
Of course not.
There is an endless variety of maternity clothes that can help you conceal your tummy without much effort. It doesn't have to be all that stressful.
In fact, many moms-to-be find the fashion part of the journey to be a great mood-lifter. Maybe it could do just the same for you as you work to find your own pregnancy style.
From maternity jeans to maternity leggings to maternity dresses – the choices you have at your disposal are practically endless. So, if you want to hide your bump, it's easy to do.
But, it does get increasingly harder as time goes by.
What works during the first may not work during the second trimester. By the third, your chances of hiding your bump efficiently are basically null and void. So, what can you do?
Well, by that time, you've probably already shared the news.
But, what if you're not sure when to do it?
When to Share the Big News?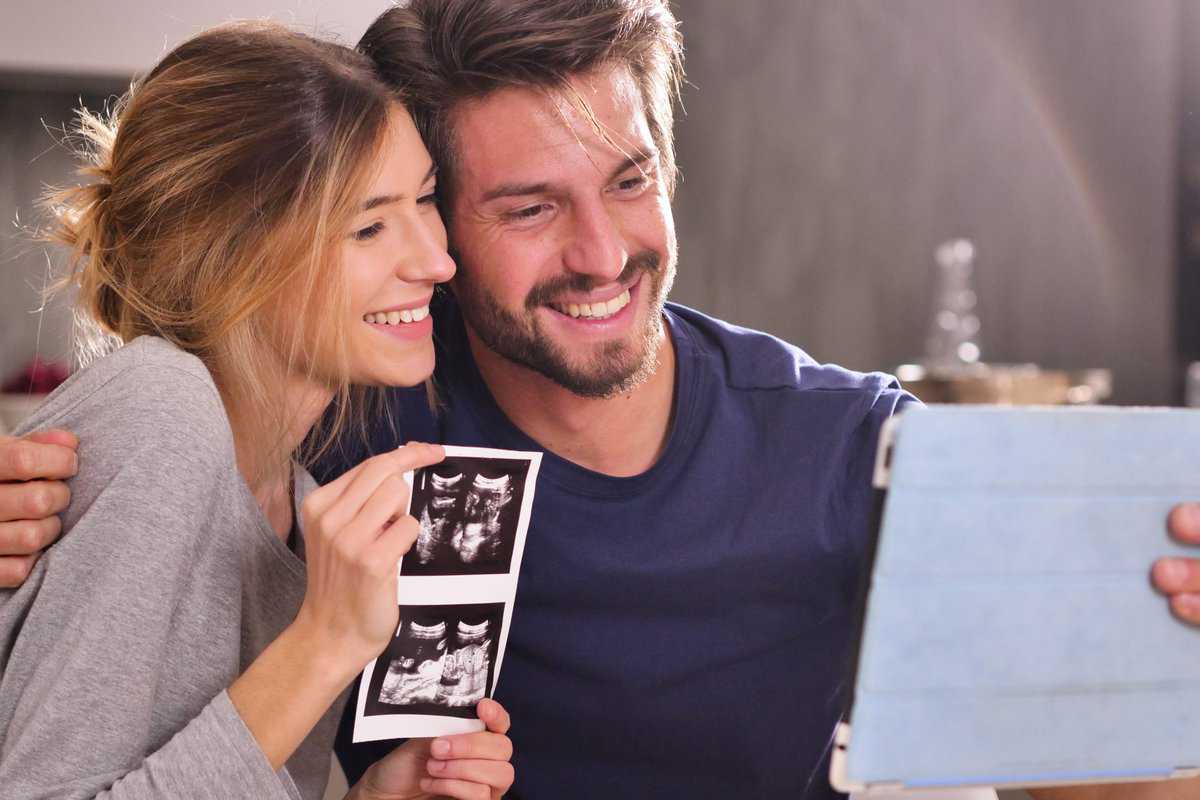 Deciding when to tell people that you've got a baby on the way is a conundrum that all parents-to-be face. The thing is: there's no right answer. The decision is entirely yours.
It's your journey, your baby, and ultimately your choice, too.
There are many reasons why you would want to hide your baby bump, including:
Fear of a miscarriage.
Work-related reasons.
You don't feel ready yet.
You're planning an event.
You don't want the attention.
Regardless of your reasons, it's your every right to tell whoever you want, whenever you want, and however you want. If you don't want anyone to know at all – that's fine, too.
But, it's probably going to upset your closest friends and family.
One thing you have to know is that the decision concerns your partner, as well.
So, make sure to work it out together. Be on the same page. When you're ready to share the news with the world, make sure that you and your partner have made the call as one.
Love and Celebrate Your Pregnant Body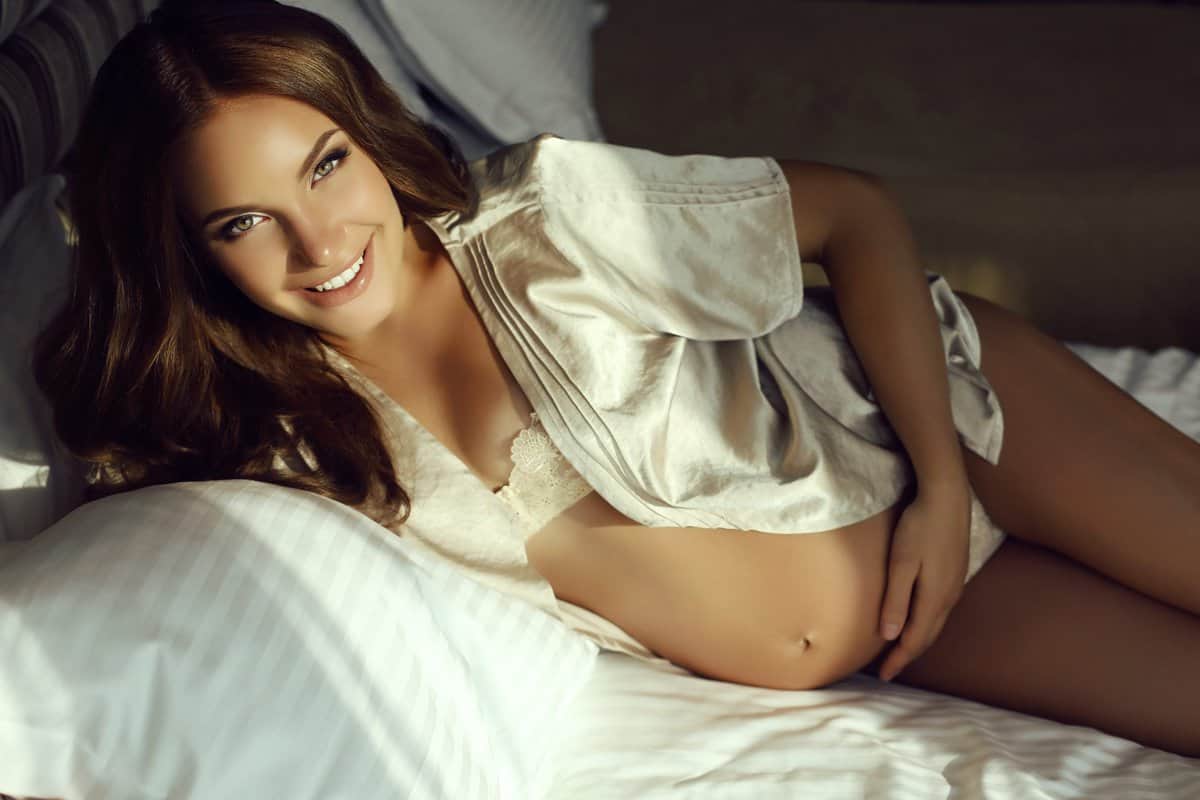 If you're looking to update your pregnancy wardrobe because you've lost your self-confidence and don't know how to deal with these physical changes – that's an issue.
Sure, it's a temporary solution that works great, but let's not kid ourselves.
You have to find a way to learn to love and appreciate your changing body.
Learning how to hide your baby bump is useful if you've got a good reason for it, but if you see your curves as flaws, then we need to change that. You need to change that.
Relying on clothes to hide your pregnancy will only get you so far. There's no hiding your bump forever. It will only show more and more. So, you have to love it more and more.
So, how do you go about ditching clothes to hide your pregnancy and choosing outfits that highlight the beauty of your pregnant body and give you that new pregnancy glow?
Let's not focus on how to hide your baby bump for a moment. Let's entertain the thought of what would happen if you decide to, instead, draw attention to your heavenly curves.
Thing is, you can't feel sexy if you don't wear sexy outfits.
You can't feel good in your body if you're hiding your body.
So, instead of resorting to clothes to hide your pregnancy bump, try to incorporate a few daring, playful and revealing style choices that can help you regain your self-confidence.
Your body is undergoing all sorts of changes – but it's working miracles.
That's nothing to be ashamed of, and it shouldn't deteriorate your self-image. It should, instead, uplift it. Every mother-to-be goes through the same changes. That's the journey.
The moment you ditch clothes to hide your pregnancy and wrap yourself in clothing that celebrates the beauty of motherhood – you will feel so much better. You will feel amazing.
Go the extra mile and take photographs of yourself during this special time.
Immortalize your body. You're going to appreciate it down the line.
A Few Extra Tips for the Road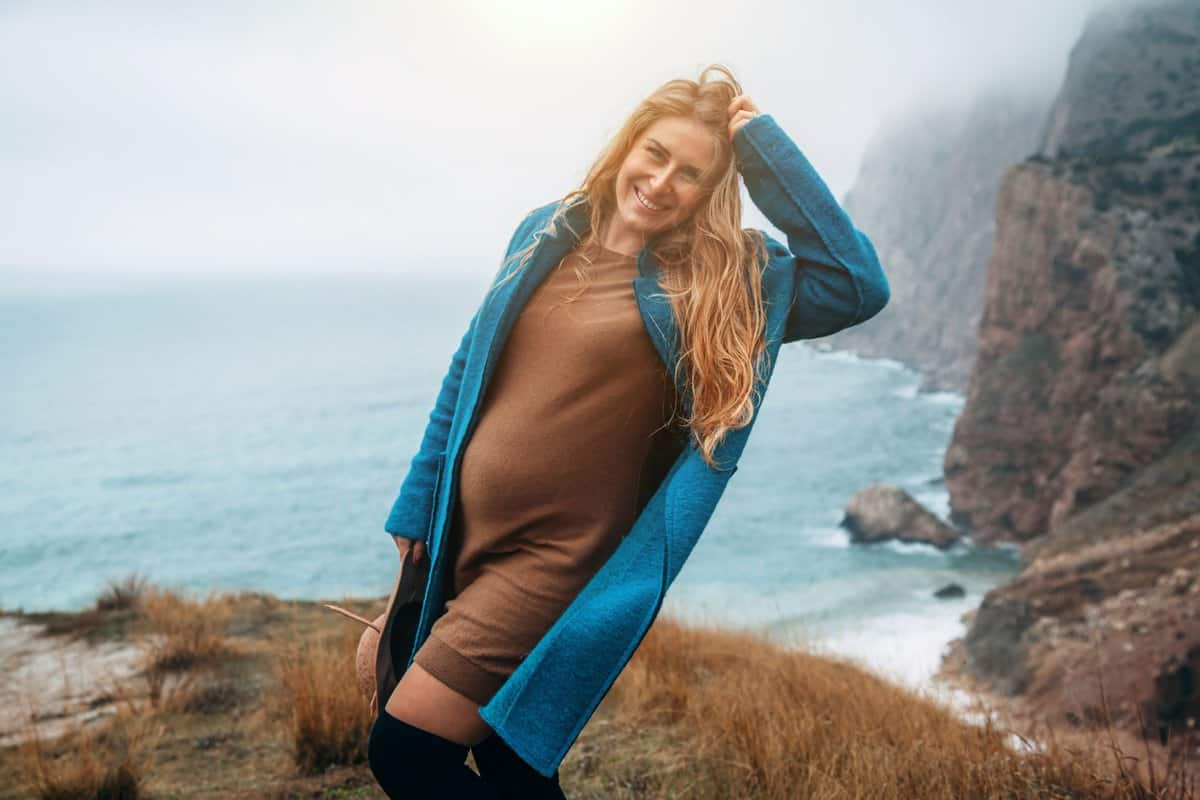 If you don't know what to wear, now is the ideal time to go shopping. Expand your wardrobe, but don't overdo it. You won't be wearing these outfits forever, you know.
Mind your budget and get creative, because there's a good chance that you already have a lot of clothes to hide your pregnancy at home that you can use to disguise your bump.
If you're still in the first trimester – try to be realistic with your expectations.
Not every item will fit you. Every pregnancy looks different, and that's okay. But, that means that you will have to be flexible when you're shopping.
When you're learning how to hide your baby bump, it becomes way too fun, way too quickly. All these ideas come pouring in, and you may start buying new stuff on impulse.
Keep in mind that you will eventually break the news.
Knowing how to hide your baby bump is useful now, but that will change soon.
Be smart about your purchases, but most of all: enjoy yourself. This is a special time, and you deserve to feel special. Have fun as you experiment with different outfits and ideas.
In Conclusion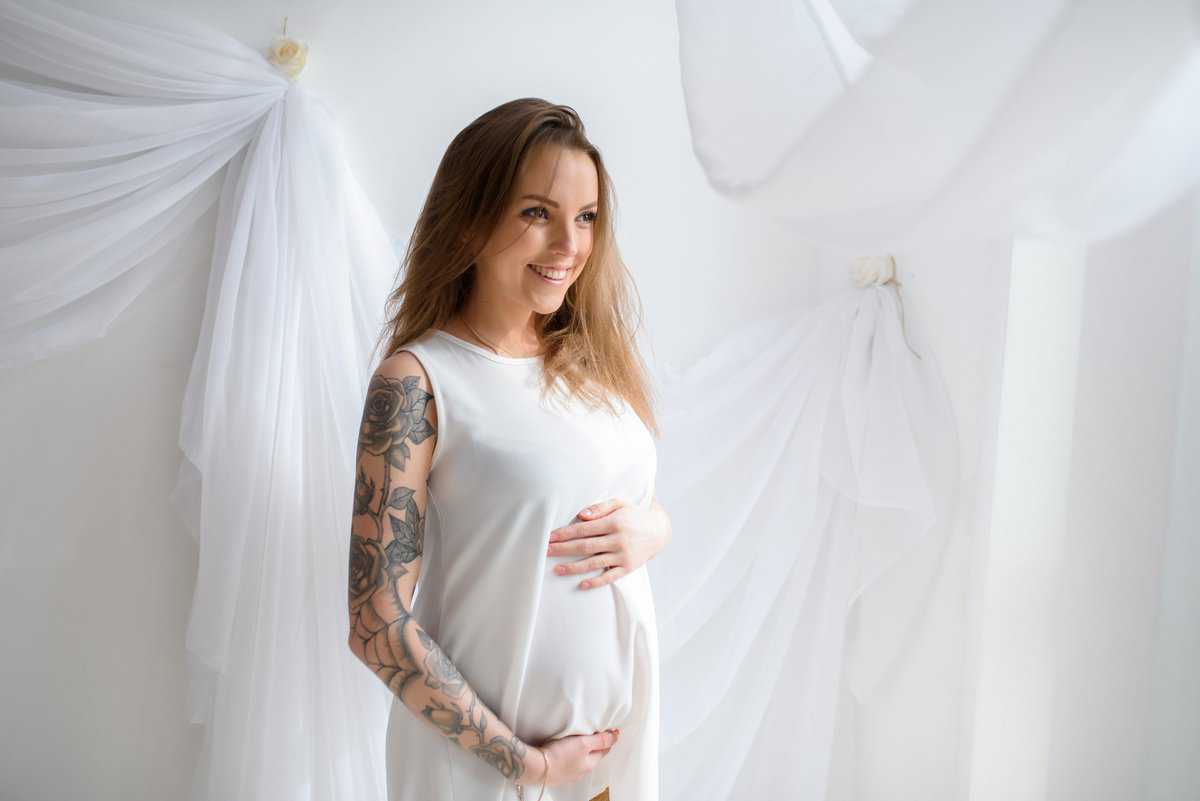 Knowing how to hide your baby bump is a skill that every mother-to-be should have.
Even if you're doing it because you currently lack self-confidence – that's fine, so long as you're making a conscious effort towards improving your body image and self-esteem.
Still, that shouldn't take away from the fun of shopping for new maternity clothing.
You're in for a real treat. Sure, this article may be all about hiding your baby bump, but when the time comes, you will want to show the world the beauty of your motherly form.
And clothing can help you do exactly that. It can help you feel incredible.
So, get ready. There's a whole uncharted world of fashion just waiting to be explored.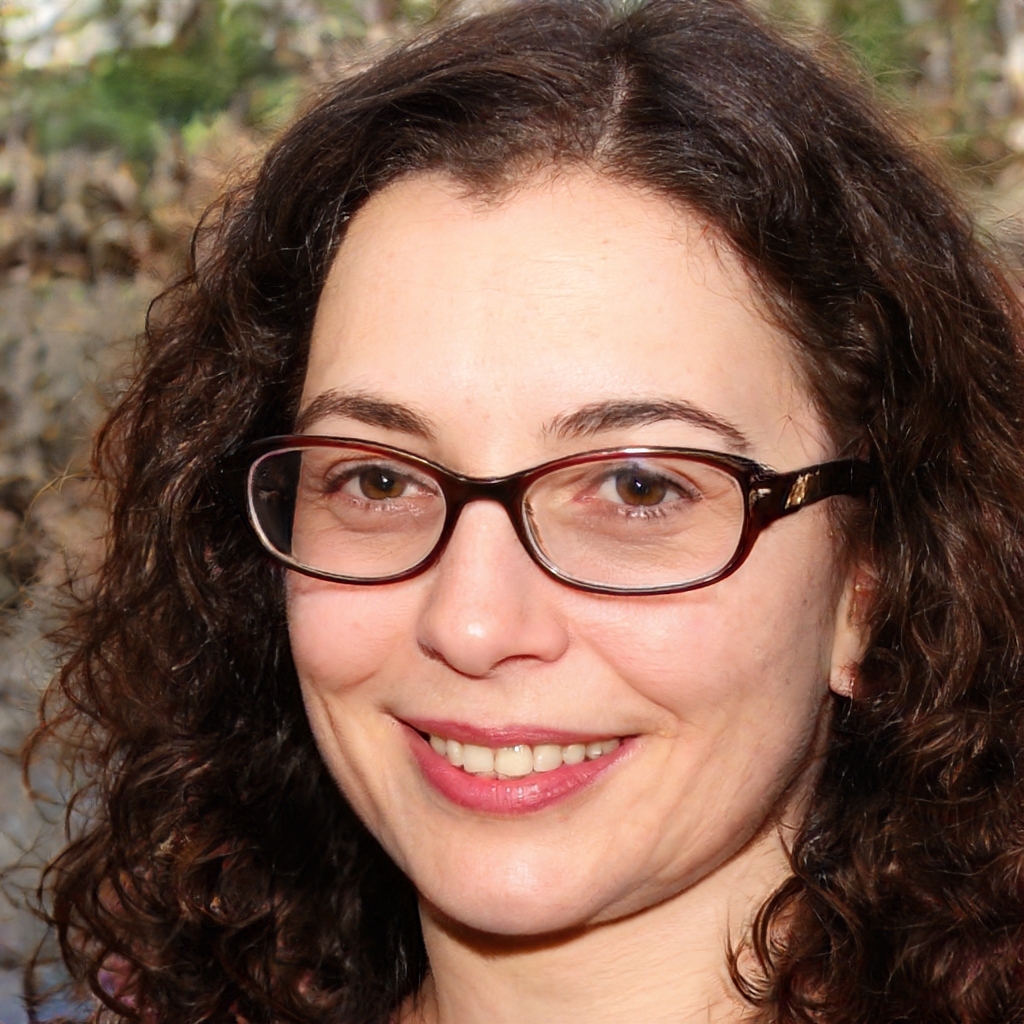 Mother of three and a primary school teacher. I've always loved being around children and helping them, so I chose my path as a teacher. It is sometimes hectic with three children, but I am 100 percent into it and wouldn't change it for anything in the world.