Is Olaplex a pregnancy-safe brand?
Many pregnant women are wondering the same. This question is a bit complicated to answer, but this article will resolve your dilemmas about these hair products.
Most women like to take care of their hair. Our hair feels like a crown on your head. Nowadays, there are so many treatments and things that damage our hair, and that's why have to use other hair care products and treatments to fix it.
Many women are wondering if Olaplex is a pregnancy-safe brand because they've been using their products for a while and they want to continue.
Some women have hair problems caused by pregnancy hormones or other factors during pregnancy and they want something good to repair it.
Olaplex is very popular for hair problems all around the world. It gives good results and no wonder so many women are eager to find out more about pregnancy and Olaplex.
What Is Olaplex?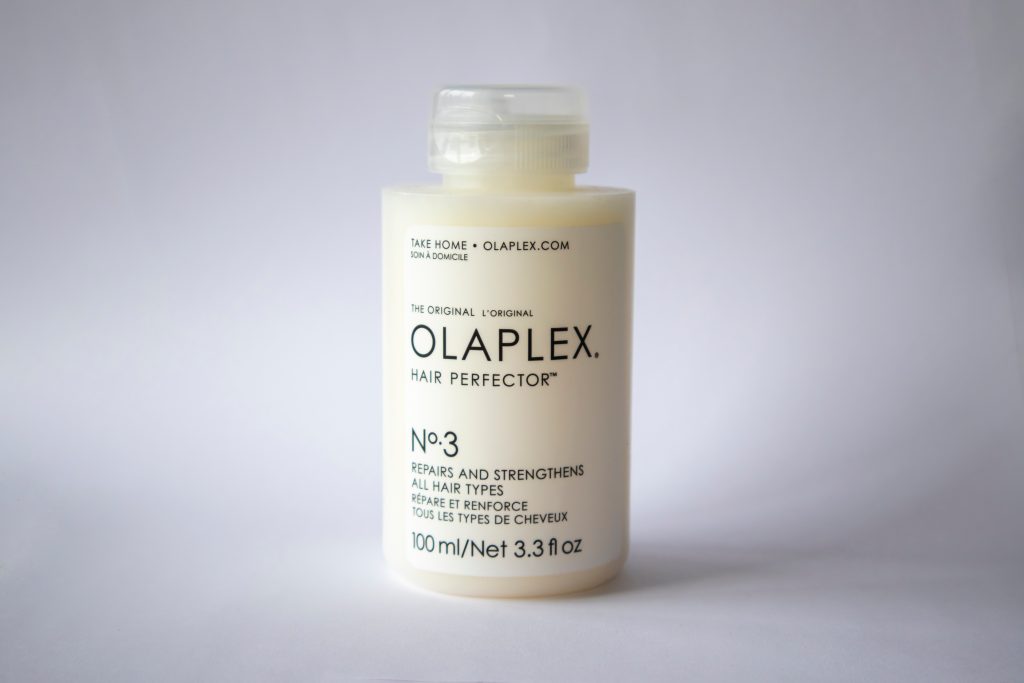 Before we start answering whether is Olaplex pregnancy safe brand, it's good to know more details about this brand.
Maybe someone recommended it to you, but you don't know anything about it. Maybe you know a little bit, but now that we're talking about whether is Olaplex a pregnancy-safe brand, you probably want to know more.
Olaplex is a brand that manufactures and sells hair products. However, this definition is too simple. Olaplex is not just like any other brand because its products are very effective according to many studies.
It contains bis-aminopropyl diglycol dimaleate, a magical ingredient that regenerates every type of hair.
There are different products that this brand makes, and all of those products are quite pricey compared to others.
When Olaplex first came out with only a few of its products, it was available only in professional shops and hair salons. With time, it became available everywhere, and they've created more products for hair care.
Olaplex is a process of hair restoration on molecular levels. It's a 7-step-process that can repair damaged, processed, and bleached hair.
Initially, it was only a 3-step-process, but with time, the brand came up with more products.
Most of these products can be used alone, but the recommendation is to follow directions to achieve an amazing effect.
I will tell you a little bit about every Olaplex product. I would also like to mention that all of these products contain their bonding ingredients and technology. That is something that makes them so superior.
Olaplex No. 1
Olaplex No. 1 is a Bond Multiplier that was made only for professional-salon use.
This product can be used by itself as a hair treatment to restore your hair's health. However, the best feature of this product is that it can be mixed into hair color or bleach to prevent damage and protect the hair.
Olaplex No.2
Olaplex No. 2 is a Bond Perfector that is also used as a part of professional treatment in the salon.
This product is used on the last hair rinse. It's supposed to stay in your hair as a conditioner for at least 20 minutes before rinsing.
Olaplex No. 0
Olaplex No. 0 is also known as the Bond Builder. This product was made to use at home. It prepares your hair for maximum absorption of the next product you will be using.
Olaplex No. 3
Before other products were made, only Olaplex No. 3 was recommended for home use.
You would simply go to the salon to go through steps 1 and 2, and then you would purchase Olaplex No. 3 to use at home. This product is like a professional conditioner.
However, you should apply it before shampooing and conditioning and leave it on your hair for at least 10 minutes. Some women leave it on for hours before washing their hair. This product is also called Hair Perfector.
Olaplex No.4 Bond Maintenance Shampoo
Olaplex No.4 Bond Maintenance Shampoo should be used instead of your regular shampoo. It will hydrate your hair and make it less frizzy.
Olaplex No. 4-P Blonde Enhancer Toning Shampoo
This is also a shampoo, but it's made for blonde women. We all know that blonde hair requires special care, especially when it comes to toning it.
Purple shampoos and purple hair conditioners are a must-have if you have blonde hair.
This Olaplex shampoo for blonde women has the best effect ever. It's scientifically proven that this shampoo brightens and tones your hair much better than other products with the same purpose.
Olaplex No. 4C Bond Maintenance Clarifying Shampoo
This is another shampoo from Olaplex, but this one was made for deep cleansing. We all love shampoos that make our hair silky-smooth, but sometimes we need something to cleanse and purify our scalp.
Deep cleansing is even more important if you use a lot of products on your hair. All of that can make your hair look worse over time if you don't use a good deep cleansing shampoo.
Olaplex No.5 Bond Maintenance Conditioner
This Olaplex product should be used as a regular conditioner. When you're done with washing, the last step is conditioning.
The best thing about this conditioner is that you only need to leave it on your hair for 3 minutes. That makes it convenient for every busy woman.
Olaplex No.6 Bond Smoother
This is a leave-in cream from Olaplex that can be used on moist or dry hair. You only need a small amount.
It will make your hair less frizzy and it will protect it. Leave-in creams are important for women with dry and damaged hair.
Olaplex No.7 Bonding Oil
We all love a good hair oil to finish our hair routine. Oils are a great protection for our hair. They make our hair shiny and nourished, no matter how dry it is.
Olaplex oil is even better because it does all the above, but it's so light and unnoticeable. It won't make your hair greasy or heavy. The packaging will last a long time.
Olaplex No.8 Bond Intense Colour Mask
Since it became normal to treat our hair with bleach and chemicals, Olaplex made this hair moisture mask that has a much stronger effect than conditioner.
This hair mask is recommended for women who have very damaged hair as a consequence of bleaching, coloring, and similar.
Olaplex No.9: Bond Protector Nourishing Hair Serum
This Olaplex hair serum is similar to its leave-in cream. However, it's lighter and it provides better protection from pollution, sun, and UV rays. You can use this serum every day because it's very light.
Is Olaplex Pregnancy Safe Brand?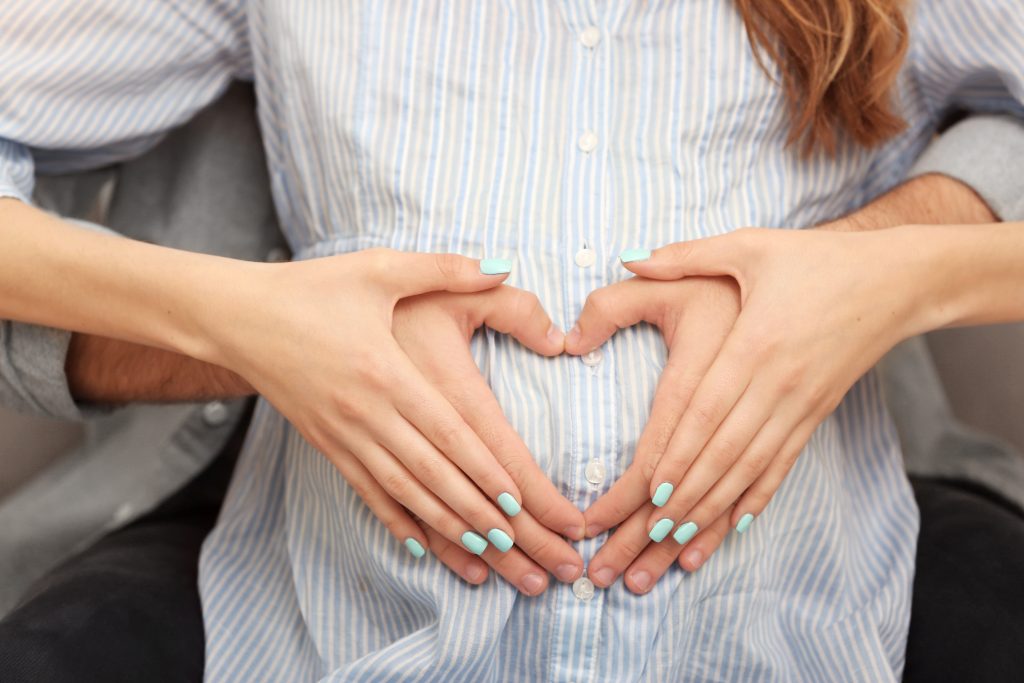 Now that you know more about Olaplex products, it's time to talk about Olaplex and pregnancy safe issues.
As you can see, these products have a powerful effect on your hair. Many celebrities are using and it really does the job.
However, since moms are more powerful than any products and celebrities, they've noticed that one of the Olaplex products contains a dangerous substance.
That product is Olaplex No. 3 Hair Perfector. Before we get into explaining, I would like to say that Olaplex removed the harmful ingredients after this revelation, and since January 2022, the product is safe to use for everyone.
So, let's get back to explaining why the first version didn't make Olaplex a pregnancy-safe brand.
By doing some research, someone noticed Olaplex No. 3 contained butylphenyl methylpropional – lilial.
This substance is added for fragrance only. But, lilial can be harmful to all women, not just pregnant women.
According to some studies, lilial can cause problems with reproductive organs and fertility. Lilial was banned by European Union because it's "reprotoxic".
There was an animal study that showed the negative effect of lilial on the reproductive system. However, some experts believe that lilial wouldn't have the same effect on humans.
Those experts also say that even if lilial was harmful to humans, a small amount from a hair product wouldn't be harmful. Even though there was a small chance for Olaplex product to cause problems, it was still avoided by many women.
Luckily, Olaplex was responsible enough to remove this harmful ingredient and create a formula without it.
So, to answer the question is Olaplex pregnancy safe brand, the answer is yes. It wasn't safe before, but now it is, so don't worry.
Does Olaplex Cause Infertility?
I've mentioned that butylphenyl methylpropional – lilial is harmful to all women. If you're pregnant, lilial could cause problems with your baby.
If you're not pregnant, lilial could affect your reproductive organs, causing infertility.
Since Olaplex No. 3 Hair Perfector doesn't contain lilian anymore, it's safe to say that Olaplex doesn't cause infertility.
Even when Olaplex was linked to infertility, many experts were saying that it won't cause infertility.
We're surrounded by many things that can affect our reproductive health, and that amount of lilial wasn't dangerous according to some health care professionals.
They've mentioned that so many women used Olaplex No. 3 Hair Perfector before this revelation, and nothing happened.
However, it's easy for them to talk about these things in percentages and possibilities.
When you're a woman struggling to have a baby or a pregnant woman trying to protect a baby, you don't want to risk it.
It's always wiser to avoid certain things, especially if it's proven that their effect could be a bad one. So, if another product contains lilium, avoid it. Olaplex doesn't cause infertility and Olaplex is a pregnancy-safe brand.
Beauty Products During Pregnancy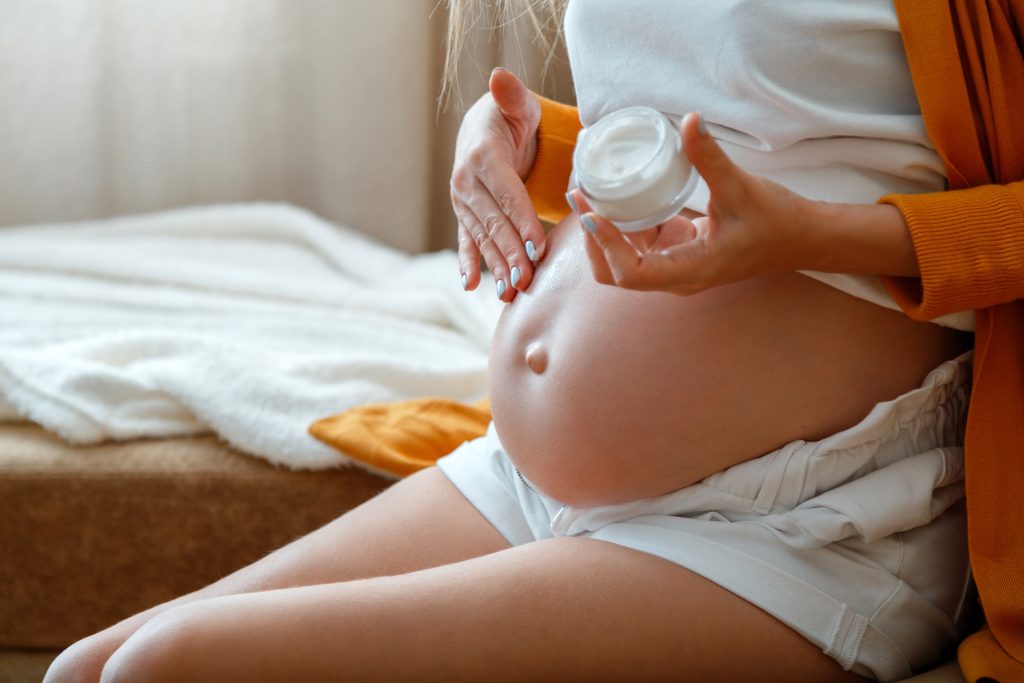 You already know that many things are off the limits when you're pregnant. Many of those things are also not recommended when you're working on getting pregnant.
Food, drinks, beauty products, skincare products, and even hair care products can be unsafe during pregnancy. Sometimes it seems absurd that certain things shouldn't be used. However, we live in a modern era where people care for everything they use.
Many women and men use pregnancy-safe products just because they know how safe they are. It would be good to use safe beauty products in every chapter of our life.
That way, we will protect our health. Of course, this is your choice. Pregnancy is that period when you make choices because your baby is your priority.
If you're someone who uses a lot of beauty products make sure to do your research. Some things will turn out to be safe, but others will surprise you. You won't be pregnant forever.
Use a pregnancy-safe dry shampoo even if it's not as good as your regular one.
Adjust your HydraFacial treatment when pregnant, even if you like it with strong acids.
Use pregnancy-safe mascara even if it doesn't give you the greatest lash effect. Use your pregnancy time to discover nature's blessings for your body.
One of the best natural things for your hair is argan oil. Argan oil during pregnancy is great for hair, stretch marks, and general body care.
Do everything you can to protect your health and your baby in the womb. It's your job to do that.
Hair Treatments During Pregnancy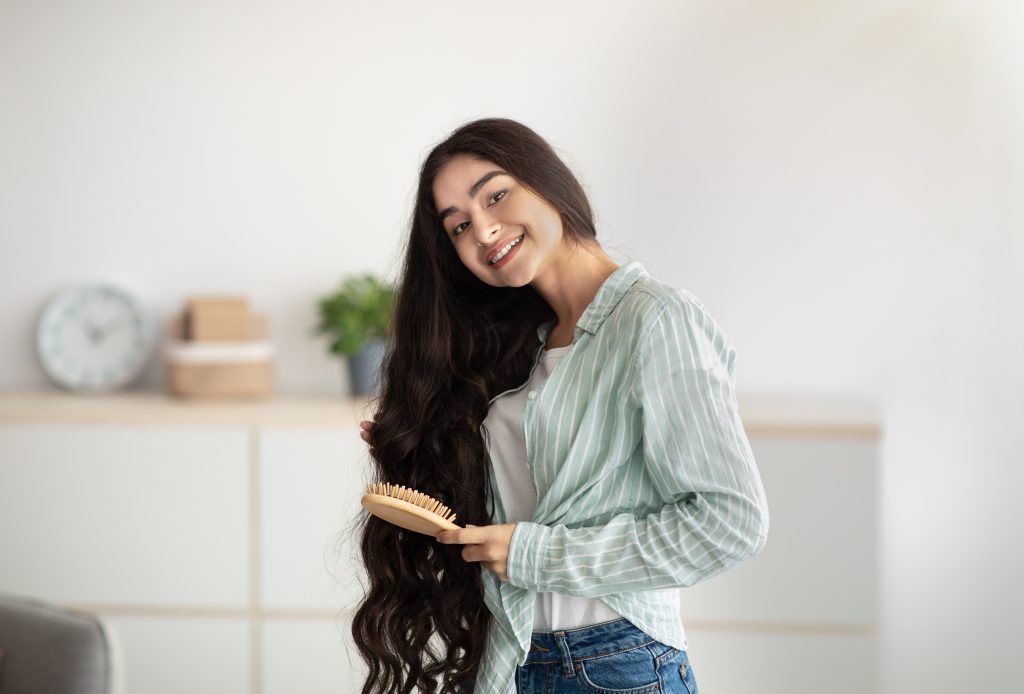 Many people think that it's better to stay away from any professional hair treatments during pregnancy, especially during the first trimester.
Even dying your hair could be potentially dangerous. However, most women do different hair treatments, and there aren't any reports that certain hair treatments did something to them or their babies.
I know it's hard to stay away from these things, especially if you're someone who really takes care of your hair.
Maybe you need a touch-up every month, or you want that platinum blonde hair so you have to bleach it.
There is not enough proof that hair treatments during pregnancy are unsafe, but it's better to wait until the second trimester to do them.
Another possibly harmful thing for a pregnant woman is spending time in a salon that is small, stuffy, and non-ventilated.
Breathing in the chemicals is more dangerous than having a hair treatment done on your hair.
This is another reason to avoid hair treatments during pregnancy. If you still want to do them, ask your hairdresser to book your appointment when it's less crowded.
Some women who dye their hair often choose hair dyes with better ingredients. Luckily there are hair dyes without ammonia and other harsh ingredients. There are also vegan hair dyes.
If you're dying your hair at home, make sure to use your gloves and protect your skin. Do a patch test one day before.
Just because you weren't allergic or sensitive to something before the pregnancy, doesn't mean you won't be during pregnancy.
Bleaching Your Hair
Bleaching your hair is also fine during pregnancy. But, just like with other hair treatments, it's better to avoid it or postpone it.
Bleach is quite strong, and sometimes it can burn the skin. Some women do highlights during pregnancy because it's a bit safer.
When doing highlights, the bleach won't go directly on your scalp. Also, less of your hair will be treated with it.
The problem with bleach is its smell. Bleach has a strong smell. This is why it's important to do your hair treatments in a well-ventilated area.
Damaged Hair
Most women discover Olaplex when they're struggling with damaged or processed hair. Some of them use it as a precaution because they do a lot of hair treatments.
This product is quite pricey, and even though Olaplex is a pregnancy-safe brand, it's good to know some other things you can do for your damaged hair.
Sometimes pregnancy can make your hair thrive. Prenatal supplements are filled with many vitamins and nutrients important for your whole body, including hair, skin, and nails.
Additionally, since the levels of female hormones are elevated during pregnancy, they can also be the reason for luscious hair.
Some women have difficult pregnancies and all these things have a negative effect on them. That means they struggle with weak hair, hair loss, and dry or damaged hair.
I suggest a good diet and a lot of water for starters. For example, eating food with a lot of protein will make your hair stronger and prevent breakage.
Cooked salmon is very healthy for pregnant women, and it gives your hair great shine and strength. Salmon is filled with protein and omega-3 fatty acids that will nourish every part of your body, including hair.
Greek yogurt is a great snack that will give your hair a vitamin boost. You can also use it as a hair mask. It's very hydrating and it gives your hair a shiny look.
Green veggies are super healthy, but not many people like them. Luckily you can make delicious salads with them or green smoothies. Green veggies contain nutrients that will prevent hair breakage and hair loss.
Eggs are simple, perfect breakfast that will keep you full. They're packed with protein and nutrients, and they can be used raw as a hair mask.
Fruit is also a great source of vitamins and minerals that are essential for your hair. These are some of my suggestions that work wonders for your hair and skin. You should also eat other healthy things.
Drinking a lot of water will nourish your whole body and your hair. You should also try some pregnancy juice recipes to surprise your body positively.
Caffeine-free green tea is also something good to drink when you want to nourish your hair from the inside. Peppermint and rosemary tea will also help with hair and nails. Rosemary tea is amazing for rinsing your hair.
All these things are just a little part of everything safe and natural to use for hair health when pregnant.
Of course, you should also find some good pregnancy-safe hair products to use. Make some natural hair masks and be gentle with your hair.
Conclusion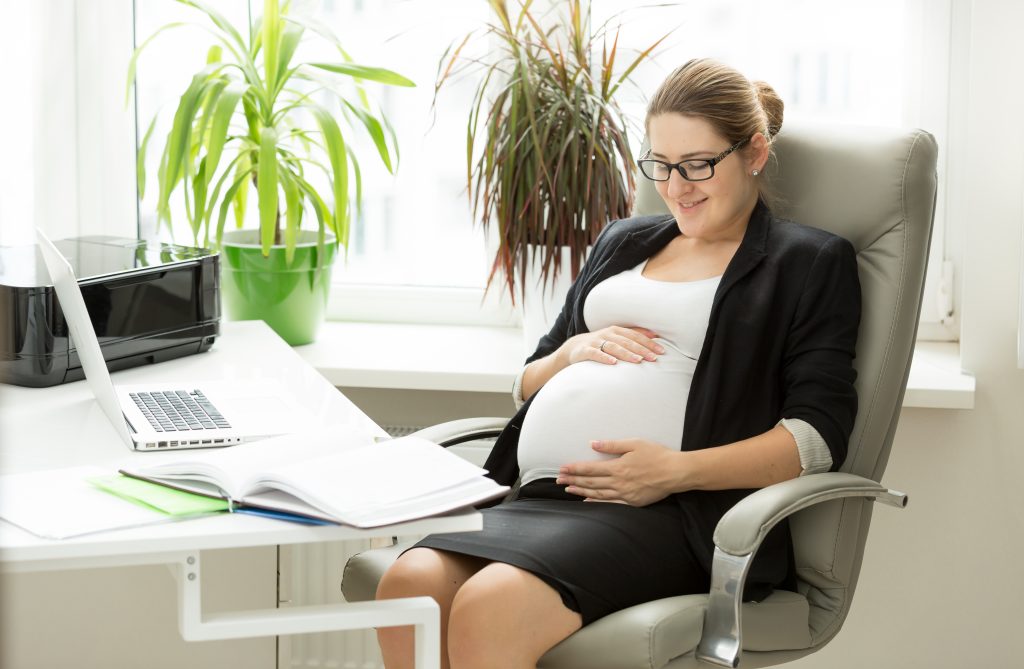 Olaplex is a pregnancy-safe brand that will regenerate and nourish your hair. It's a famous hair product that gives amazing results.
As a pregnant mom and soon-to-be mom, it's quite exhausting to find out everything about anything. You just want to be safe and keep your baby protected, but so many things can be harmful that it's easy to get lost.
This is why it's always good to do your research about everything you're using and everything you would like to use.
It seems that everything around us can have a negative effect. I know it's hard to follow all the rules, but I advise you to do it.
Even though some things are not so important or harmful, you should still be strict with yourself about some things.
It's okay to do or have a few things that are allowed during pregnancy but are not recommended.
But, try to be very protective. It's not just about the pregnancy. It's also about the motherhood that's coming.
We're the generation that knows so many things, and we should try and teach our children to live healthier lives than we did.
Use your pregnancy and rules of healthy living as an introduction to everything that's coming.
You want to be more disciplined. You want to be persistent. You want to make better choices. You want all of this so you can be a better parent one day.
A chapter with responsibilities and worries is coming, and it's good to train yourself for it. Humans always like and want those things that are risky. It's impossible to be perfect, but it's good to know some limits in life. It's good to set boundaries.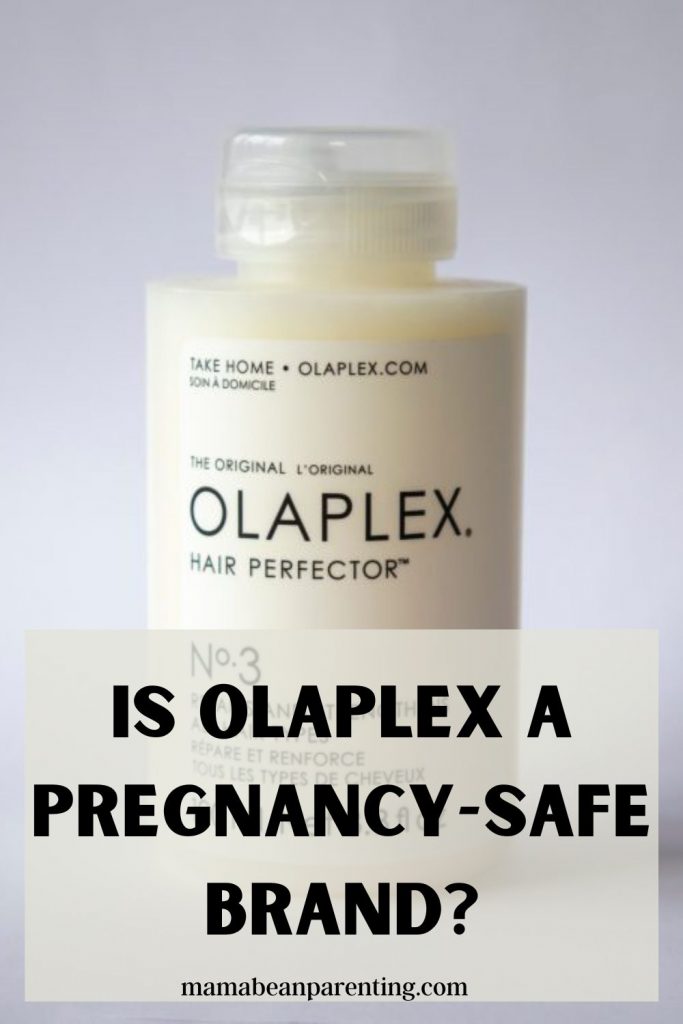 Hi all, I am Sidney, an accountant, a hobbyist photographer, and a mother to two sweet girls who are my motivation. I love sharing the tips and tricks I gained all these years I've been a mother. I hope it will help you!