Pregnancy-safe mascara is something not many pregnant ladies think of.
Most of us just continue using the same makeup we've used before we got pregnant.
However, that should be changed. Our skin can absorb many harmful chemicals. We have to pay attention to our makeup and other skin products.
Many pregnant women don't make big changes, but sometimes they're necessary. Some women have difficult pregnancies and their bodies and skin react to many things.
Sometimes women have to change their skincare routine and makeup products. Their pregnancy skin becomes reactive, and they have to think about different options.
This article will help you to find the best pregnancy-safe mascara and pregnancy-safe makeup.
You will finally know what is safe to use during pregnancy, and you might even like it so much that you'll continue to use it even after the pregnancy.
Pregnancy Safe Mascara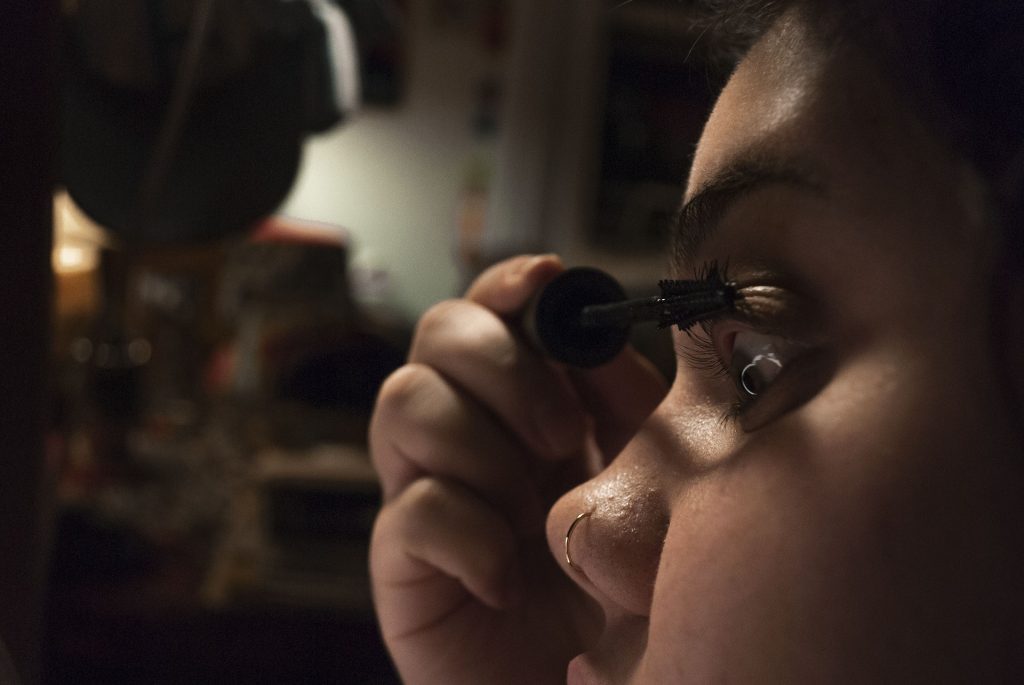 Most natural mascaras that don't contain harmful ingredients are not so great looking on the lashes.
Most of these mascaras have a weird texture, they start melting after a while, and they don't give you the effect you want.
The most important thing when buying pregnancy-safe mascara is to read the ingredients. When you're pregnant, your mascara shouldn't contain phthalates or parabens.
It's also good to avoid mineral oils and talc. Vegan and organic options are usually healthy and safe to use when pregnant.
W3ll Mascara
One of the best pregnancy-safe mascaras is W3LL mascara. This pregnancy-safe mascara doesn't have any harmful ingredients inside it.
It's made of pure minerals, and there is no petroleum, harmful dyes, or parabens in it.
The best thing about this mascara is that it looks great on your eyes. It makes your eyes pop, and it's a safe option.
Ilia – Limitless Lash Mascara
Another pregnancy-safe mascara is Ilia – Limitless Lash Mascara. This mascara is made from natural and organic ingredients. It's non-toxic and cruelty-free.
It's good for sensitive eyes and contains healthy ingredients that act as a lash conditioner. It comes in luxurious packaging, and it's very good and long-lasting.
Buxom Lash Volumizing Mascara
Buxom lash volumizing mascara is one of the best natural mascaras and it's made from high-quality ingredients, as it contains Vitamin E, rose water, and some antioxidants.
It will make your eyelashes look great, but it will also nourish them. These amazing ingredients will protect your lashes, prevent breakage, and promote their growth.
It's easy to take off, you just need some face cleanser and water. This pregnancy-safe mascara is a bit expensive, but it's worth the money.
COVERGIRL Lash Blast Clean Volume Mascara
This mascara is safe to use when pregnant since it's non-toxic, vegan, and cruelty-free.
The packaging of this mascara is also made of recycled materials. It's made of natural substances and it's good for sensitive eyes too.
It contains argan oil and marula oil. There are no minerals, talc, or any other harsh chemicals in this pregnancy-safe mascara.
Poppy Austin FINEST Vegan Mascara
Poppy Austin FINEST vegan mascara is an award-winning natural and vegan mascara. It's cruelty-free, nontoxic, and paraben-free.
This mascara is hypoallergenic which means that is suitable for so many people who have allergies or sensitive eyes.
Since it contains powerful ingredients, it makes your lashes longer and thicker, but it also strengthens them over time.
It has a great applicator and it's easy to remove. Even though this mascara is easy to remove, it's quite durable and smudge-proof.
Honest Beauty Extreme Length Mascara + Lash Primer
This is also an award-winning mascara that comes with a lash primer. It's a double-sided mascara that is natural, but it makes your lashes appear much longer and thicker.
Lash primer gives a great visual effect, but it also conditions your lashes and promotes their growth.
Many women claim that this is the best natural and safe mascara they've tried.
Liquid Lash Extensions Mascara
This is a famous mascara that has a lot of positive reviews. It has great consistency, effect, and texture.
It's paraben-free, cruelty-free, sulfate-free, and phthalates-free. It doesn't have artificial fragrance and the applicator is amazing for achieving a great look.
Risks Of Wearing a Mascara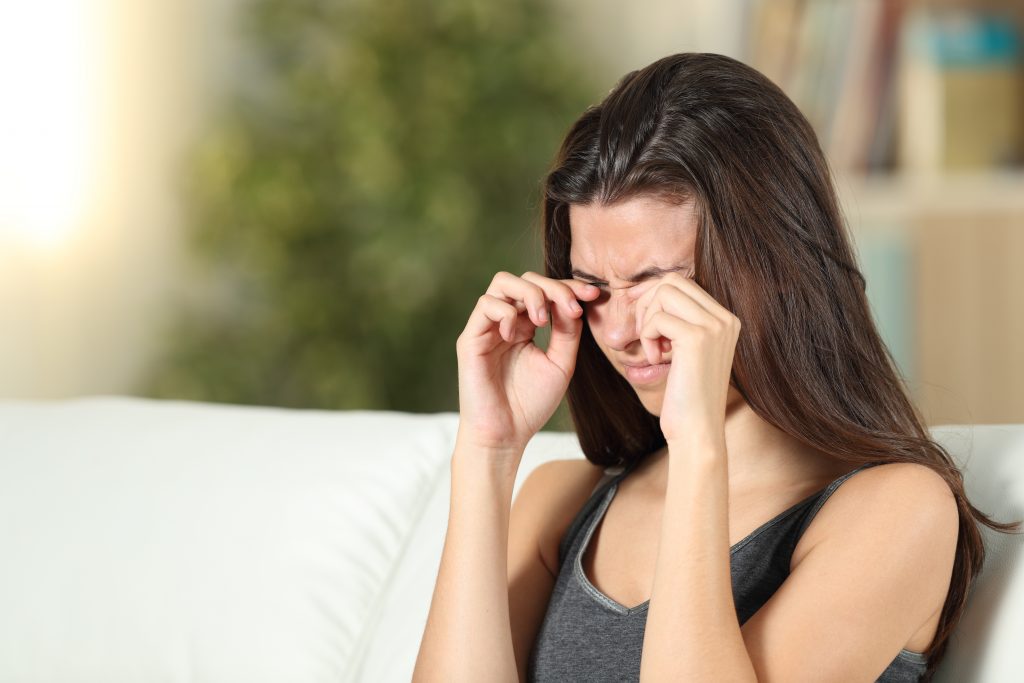 Sometimes even a healthy, pregnancy-safe mascara can be harmful if your eyes are very sensitive.
If your eyes are swelling, or if your vision is blurred, that mascara is not right for you. Anything uncomfortable around your eye area is not a good thing.
Some mascaras can cause serious complications and irritations, and this is why it's important to choose safer options at least during pregnancy.
Pregnancy Safe Makeup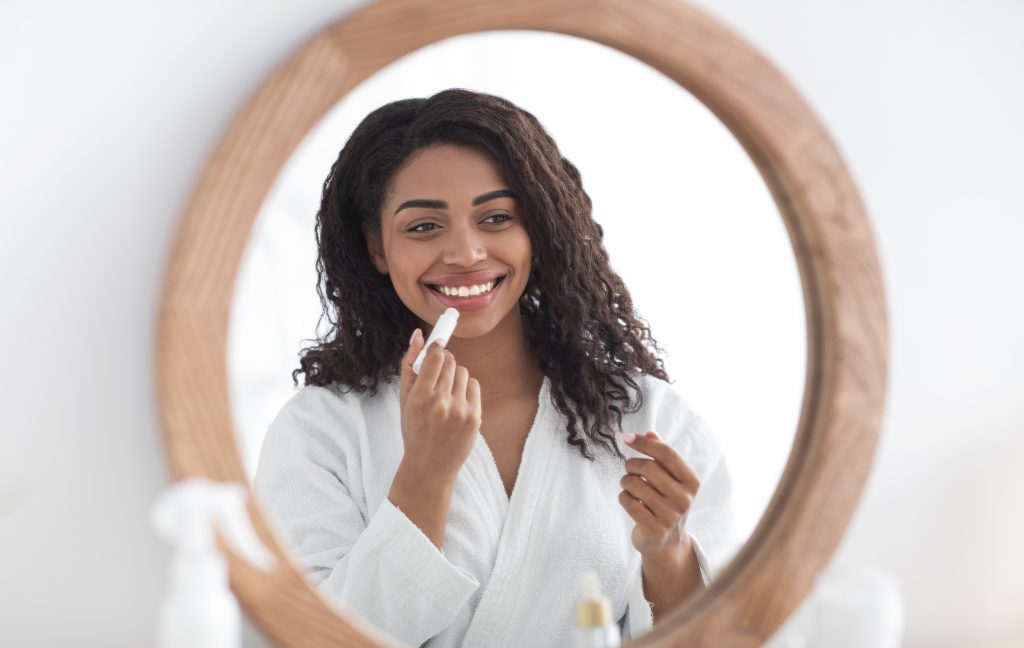 I wanted to give you recommendations for pregnancy-safe mascaras, but it's important to elaborate on this topic a bit.
It's important to find pregnancy-safe makeup because our skin is also an organ and it absorbs chemicals.
In most cases, nothing bad happens even when you don't use pregnancy-safe makeup.
However, it's always better to be cautious and do everything in your power to prevent possible complications.
When choosing the best pregnancy-safe makeup and skincare products, it's important to create a habit of reading the ingredients.
Health experts recommend avoiding retinoid products – retinol and retinal, hydroquinone, 2% salicylic acid, arbutin, phthalates, phenols, triclosan, toluene, parabens, BPA oxybenzone, avobenzone and octinoxate, formaldehyde, CBD, and certain essential oils.
As you can see it's not a short list. Still, there are a lot of beauty products out there that are safe for pregnant women.
All these harmful ingredients can have different effects. Most of them won't hurt the baby or cause something serious. However, your skin during pregnancy is very sensitive.
Your body is flooded with hormones, and certain substances could damage your skin permanently.
Of course, just because there is a small chance of these harmful chemicals causing other things doesn't mean it's impossible.
You should take your pregnancy skincare seriously. Even when you pay attention to everything, your skin might change negatively.
Since you're here to get a recommendation for a good, pregnancy-safe mascara, allow me to give you a few more tricks and beauty tips.
These recommendations will be enough for creating some basic skincare routines and pregnancy-safe makeup stash. Of course, you can always do your research and investigate other products.
Cerave Hydrating Facial Cleanser
For washing your face and removing your makeup, I suggest Cerave Hydrating Facial Cleanser. It's a safe product to use during pregnancy, and it is very good.
I am sure it will amaze you and you will continue to use it after the pregnancy. Many users of this cleanser claim it helps with acne and breakouts.
Derma E Vitamin C Concentrated Serum
This is a great hydrating serum that will keep your skin moisturized. Additionally, it will protect you from skin discoloration because it contains vitamin C.
It also has vitamin E and hyaluronic acid which will nourish and protect your face.
Cetaphil Moisturizing Lotion
This is a simple face moisturizer that will do everything that's needed. It's not too fancy, but it does a good job.
Many people recommend this lotion for dry, sensitive skin. However, it's good for all skin types.
Cerave Hydrating Face Sheer Tint
This is a great tinted moisturizer with good ingredients, and it even has an SPF. It's easy to apply, which is very convenient while pregnant.
It also has some great ingredients that are good for your skin.
Maybelline Fit Me Matte and Poreless Foundation
This is a great foundation that deserves its place on pregnancy-safe makeup lists. It has so many shades, and its coverage is amazing.
Whenever you want to step up your makeup game, this is the foundation to do it. It will last all day and it won't cause any negative reactions.
Tarte Shape Tape Concealer
When you want full coverage, you will need a good concealer with your foundation.
Tarte Shape Tape concealer is a great choice. It has good ingredients and it does some solid work in covering dark areas, pimples, and redness.
Burt's Bees Blush
You probably know about Burt's Bees lip balm. It's a famous lip balm that is organic, natural, and very effective. This lip balm is also safe to use during pregnancy.
However, Burt's Bees blush is also safe to use while pregnant. It gives you a natural look, and it lasts a long time.
100% Pure Fruit Pigmented Cocoa Butter Matte Lipstick
Brand 100% Pure has a lot of great products that should become a part of your skincare and makeup routine.
This chocolate lipstick is natural and it comes in many beautiful shaded. It contains amazing nutrients that will hydrate your lips.
You will have beautiful lips that will be nourished at the same time.
Anastasia Beverly Hills Brow Wiz Precision Brow Pencil
Brows are very important in the past few years. This pencil is made of high-quality ingredients and it's vegan.
It's simple to use, and it will give you a natural look when you want it. It can also give you the effect of powder brows. It's all up to your preferences and application.
This brush is convenient and easy to carry around. It comes with a spoolie brush, and you can choose the perfect color for yourself.
Ilia The Necessary Eye Shadow Palette
Ilia has some great natural products. This eyeshadow is very pigmented and easily blendable.
It contains vitamin E that will moisturize your skin, so you don't have to worry about dry eyelids.
It's pretty long-lasting, but if you're worried that its buttery texture will be a problem, you can always set it with some mineral powder. The packaging of this eye shadow can be recycled.
Olive & June Nail Polish
This vegan nail polish is perfect for pregnant ladies. It's non-toxic and cruelty-free. It doesn't contain any harmful ingredients.
The best thing about this nail polish is that it's easy to apply and it lasts for a long time.
Sunscreen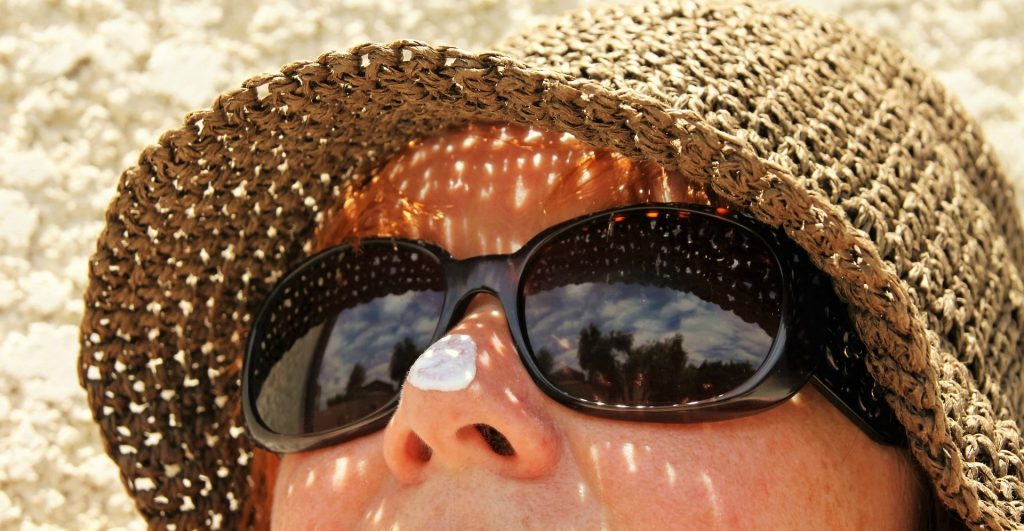 Sunscreen is the most important of your skincare routine. Luckily, people understand the significance of this product more than ever.
It protects your skin from the sun, UVA, and UVB light. Sun is the major cause of skin discolorations and pigmentations. Your skin is also prone to wrinkles if you don't wear sunscreen.
Wearing sunscreen is even more important during pregnancy. I've mentioned that your skin is more sensitive and there is a higher chance of damage and pigmentations.
Melasma is quite common among pregnant women. It's a pigmentation on your face that usually goes away after the pregnancy.
However, this is not a rule. If you want to avoid this skin condition, protect your skin with good sunscreen.
Pregnancy hormones combined with sun exposure can cause negative reactions to your skin.
Supergoop Mineral Sheerscreen is one of the pregnancy-safe skincare products. It doesn't contain oxybenzone, avobenzone, and octinoxate, which makes it a mineral sunscreen.
Mineral sunscreens are recommended during pregnancy, so if this sunscreen is not good for you, try to find another one. Also, try to protect your skin with hats and sunglasses.
If you have reactive skin, you can always try a HydraFacial treatment during pregnancy that will be adjusted to your needs. Just make sure to find a good esthetician who is certified to do this facial treatment.
Natural Beauty Tips & Tricks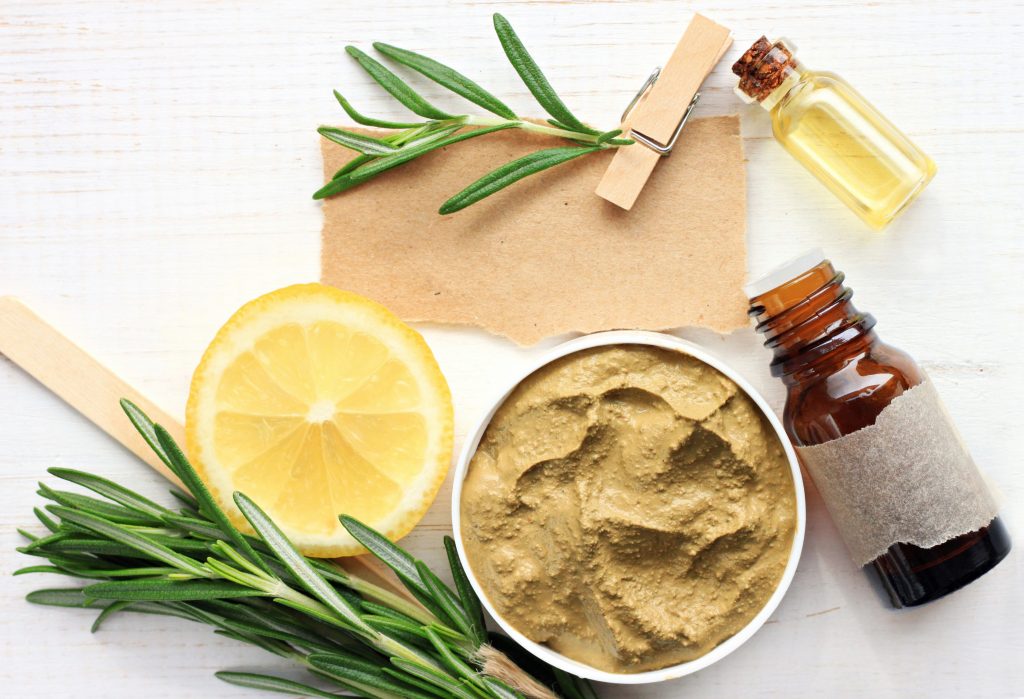 Wearing makeup is perfectly okay during pregnancy. There is no reason to avoid using makeup products.
It's always good to know some natural things that could enhance your beauty.
Pregnancy-safe mascara is a great trick to make your eyelashes look long and thick. However, if you use a mix of castor oil and coconut oil, your lashes will grow.
There are many lash growth serums out there, and maybe some of them are safe to use during pregnancy. However, none of them are miracle-makers.
As a matter of fact, most women claim that castor oil is a better growth remedy than most store-bought serums.
Of course, you need to find organic castor oil. Coconut oil is not mandatory, but it helps.
Find an empty container and buy some clean spoolie-brushes or mascara applicators. Some women clean the old mascara container, but that takes time.
Simply pour the oil into the container, and use it at least once a day. Apply it to your eyes like mascara. If you want to add coconut oil, just melt it before mixing it with castor oil. Also, avoid using too much oil.
It could go inside your eyes and make your vision blurry. It is possible that your eyes are too sensitive to this, but it's worth trying.
It will take at least a month to see the difference. This natural remedy can be used on your eyebrows too.
Castor and coconut oil are also great for your body during pregnancy. They will hydrate the skin and prevent stretch marks.
Argan oil for stretch marks is also frequently used by pregnant ladies.
This oil is also great for postpartum skincare, even though many new moms are making their own breast milk lotion.
When it comes to taking care of your face using some natural products, I recommend face masks made from green and pink clay. They can be found in every drugstore, and they're quite cheap. Buy the powder itself, don't buy a premade mask.
You can mix the clay powder with water, oil, or anything liquid to make a mask.
These masks are great for cleaning out the pores. They will prevent breakouts, and they are great for controlling face sebum.
A green clay mask is great for those with oily skin, and pink clay is more suitable for combination and dry skin.
There is also a white clay powder, and this one is good for all skin types. It can be a little harder to find than the other two.
Green tea should be consumed in moderation during pregnancy, but washing your face with it is a good idea. It will refresh your face and remove any dirt.
It's also good to steam your face with green tea, chamomile, or rosemary tea. This should be done at night when your day is over.
Steam your face and allow your skin to absorb all the amazing ingredients from your serums and face creams. Just be careful not to burn yourself.
Using raw honey as a face mask and as a lip balm is also effective. It will make your skin and lips smooth. Plain yogurt is also a good face mask that will hydrate the skin and prevent dryness.
Most women have great hair due to prenatal vitamins and hormones. However, if your hair is dry, you can always put some natural oil, like black seed oil.
You can even use black seed oil on your scalp if you're dealing with dandruff or flakiness. It will also promote hair growth and hair thickness.
If your nails are weak, you can try rubbing coconut oil on them or soaking them in milk. To whiten your teeth naturally, you can brush them with coconut oil or crushed strawberry.
These tips combined with pregnancy-safe makeup and skincare products will give you beautiful skin during and after pregnancy. Eating right, moving around, and drinking water will also make you more beautiful.
Skin Reactions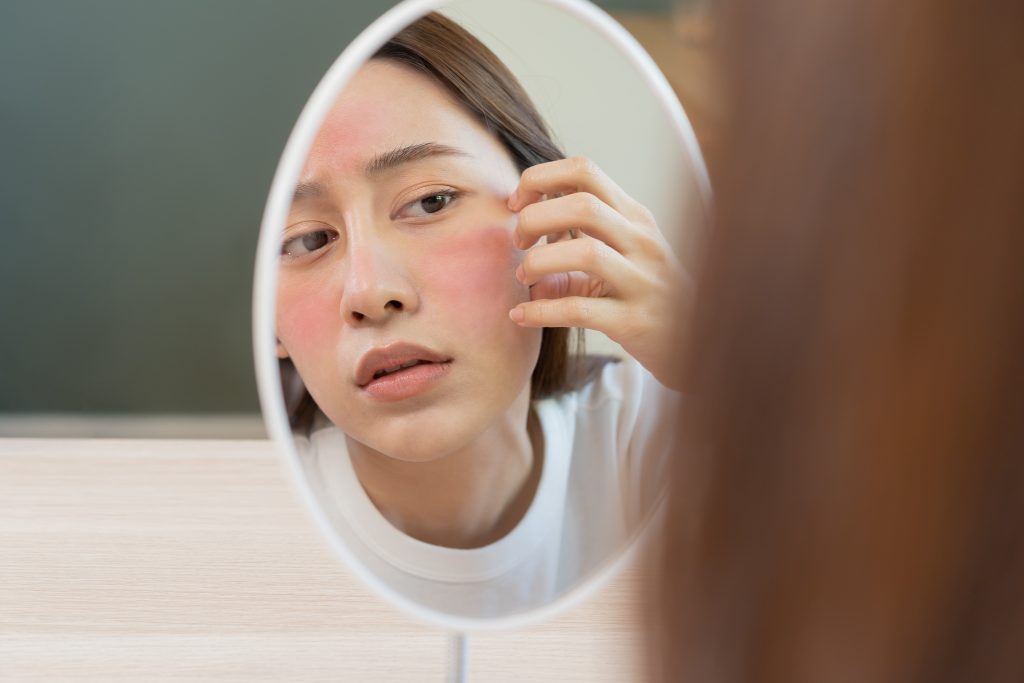 Sometimes our skin is too sensitive and sometimes even the safest options can cause negative reactions.
If your skin reacts to something, go to your doctor's office. I know that it seems too much, but during pregnancy, it's essential to take everything seriously.
Maybe it's not about using some makeup or skincare products. Maybe something else caused skin problems.
Whatever it is, maybe you need medication to deal with it. Don't hesitate, and don't be scared to go to a professional. Some things can't be fixed on our own and safe pregnancy is always a top priority.
Many women had issues with their skin during pregnancy and they had to take certain medications or undergo certain treatments. Being cautious and trying to prevent things is always desirable.
Conclusion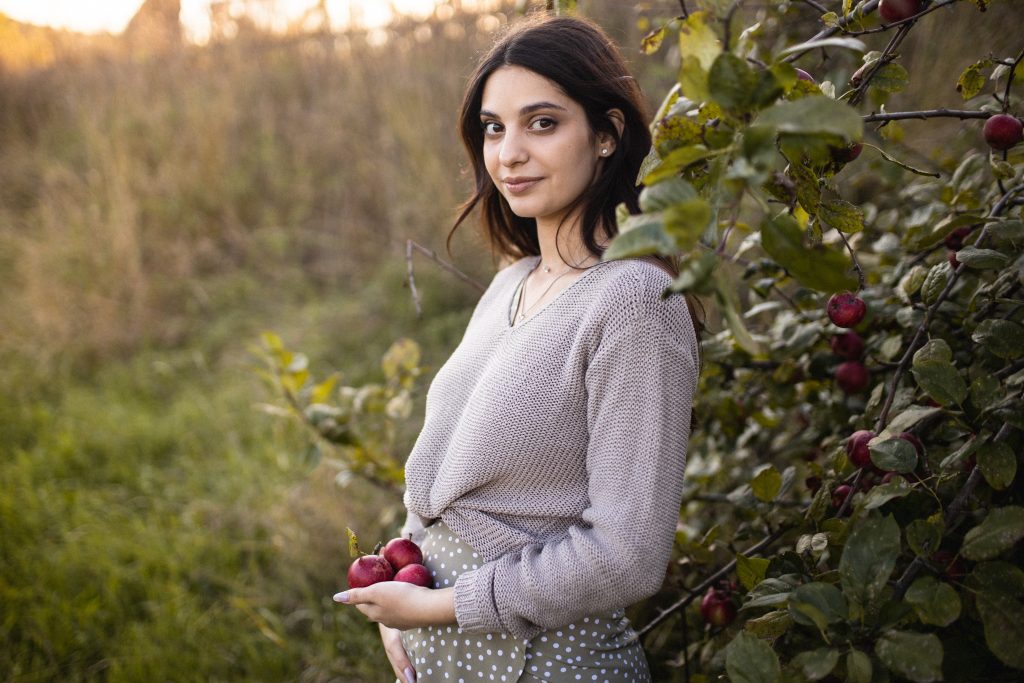 Pregnancy-safe mascara is not hard to find at all. Many brands give us healthier options, and some exclusively sell natural and safe products.
You can learn to read cosmetic ingredients, but you can also use our recommendations for certain products.
Maybe you're someone who uses a lot more makeup and you need even more recommendations for products. If that's the case, it would be good to learn the ingredients.
That way, you will always know what's safe and what isn't. Even if you're someone with a simple skincare and makeup routine, knowing the ingredients is always beneficial.
Honestly, there is a minimal chance for something bad to happen even if you use regular makeup and beauty products.
Some women have bad reactions to natural products, and some women are sensitive to others.
You shouldn't worry too much about this topic, but if you're interested in changing all of your habits, I am sure this article is a great starter.
It's hard to find natural products without chemical substances that are doing their work. Many beauty products without harmful ingredients are healthy, but they're not effective at all.
Being a woman is hard. Being a healthy woman that knows these things is even harder. But being a healthy, pregnant woman that wants to follow all the rules is the hardest.
A woman should always take care of her body. Some women like makeup, and others don't.
Some women embrace natural aging, and some like to use different beauty products to postpone it. But, every woman does something for her body.
It doesn't matter what your choices and preferences are. Your health is the most important thing. Whatever you do, choose wisely.
Choose good things, and try to get in touch with nature. Even if you're not a fan of natural beauty products, try to stick with them while you're pregnant.
Your body is shared with another human being, and you should try to be safe in the next months of your life. Who knows, maybe you will fall in love with natural beauty products.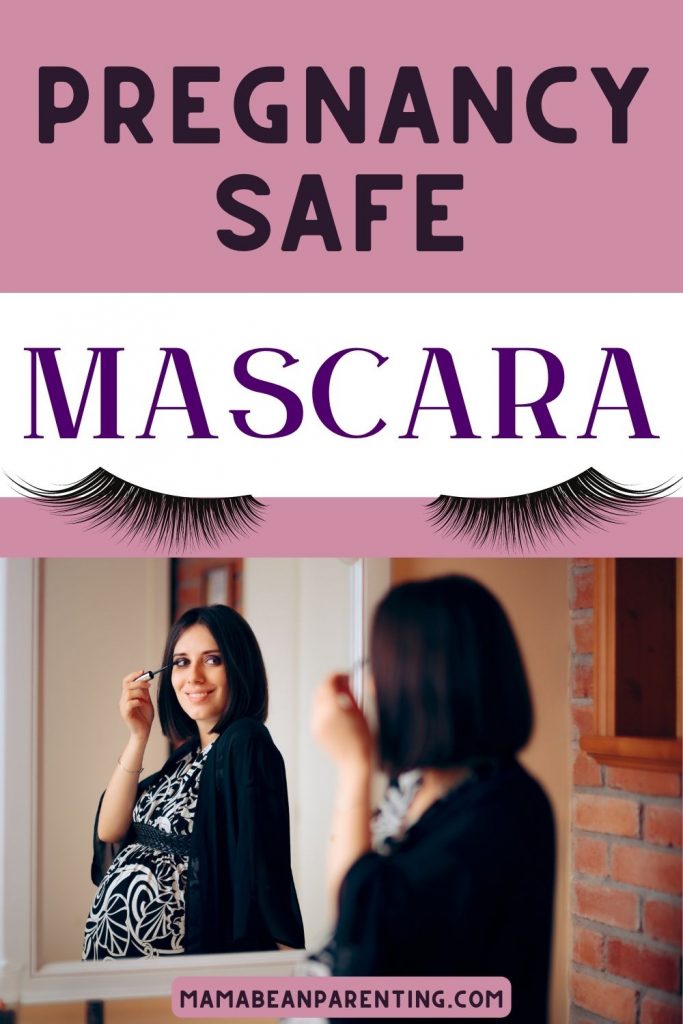 Hi all, I am Sidney, an accountant, a hobbyist photographer, and a mother to two sweet girls who are my motivation. I love sharing the tips and tricks I gained all these years I've been a mother. I hope it will help you!