If you're currently reading this topic concerning the best postpartum diapers, then I assume that you've either had a baby, or you're about to give birth any day now.
Whatever the case may be, I know that to a lot of women finding the best postpartum diapers or the best postpartum pads is extremely important due to the heavy bleeding they experience.
So instead of constantly worrying about how they'll be able to function throughout the day, they would rather turn to some of the best postpartum diapers to keep them comfortable and safe.
Some of you probably find it a bit weird to use adult diapers after birth, but believe me, using diapers is one of the best things women can do to decrease leaking.
Plus, not to mention the fact that women who had C-sections with the best postpartum diapers do not need to worry whether the elastic thing on their panties is going to rub against the incision, that's caused by c-section.
Therefore, if you would like to obtain the best postpartum diapers or the best postpartum pads, that will help you prevent leaks, then take a look at my list below!
Huge Advantages Of Buying the Best Postpartum Diapers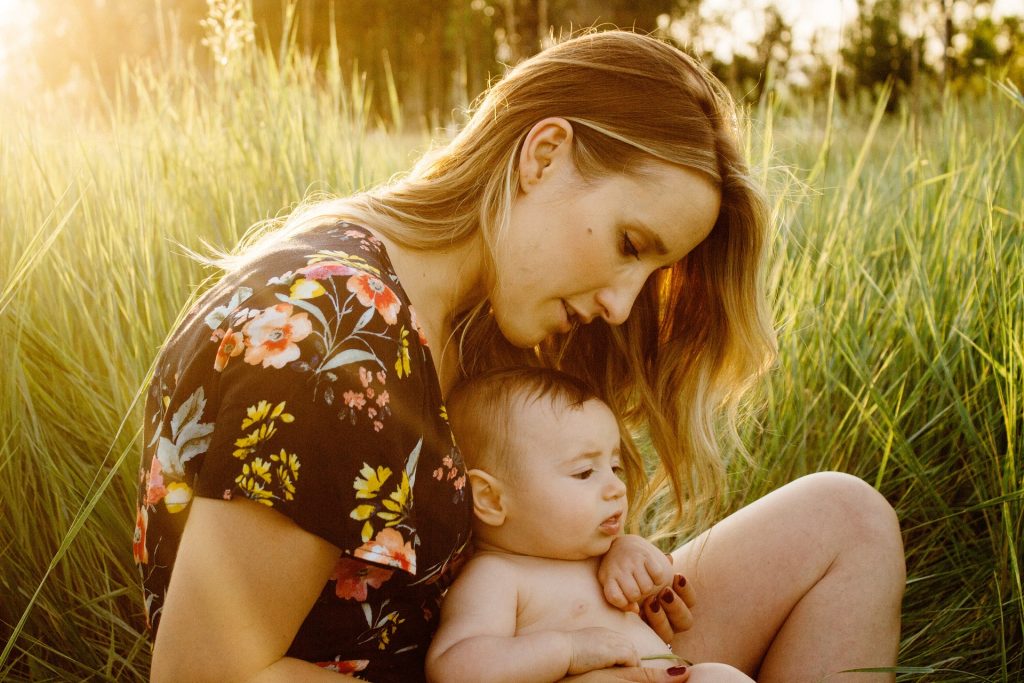 Before I give you the list of the best postpartum diapers/best postpartum pads, I would first like to discuss some benefits of using diapers that are surely worth mentioning.
So why is it a great idea to "lean on" adult diapers after birth?
Generally speaking, there are numerous benefits of wearing adult diapers after birth, and below I'll list the most important ones:
1. What I love about postpartum adult diapers is the fact that no one will notice that you're wearing diapers because diapers are not easy to see through. However, this only refers to the best postpartum diapers, since there are diapers that do not properly "blend" with your clothes.
2. If you opt for the best postpartum diapers, leaking will be a thing of the past.
3. Most postpartum diapers are very tender and won't negatively affect your incision (this refers to women who have had a c-section), particularly since most diapers are high-waisted, which is exactly what you need.
4. Brands that sell the best postpartum diapers have come up with an idea to make adult diapers that have tear-away sides so that you can easily take them off! What a relief, right?
Difference Between Postpartum Adult Diaper & Postpartum Underwear
I decided to blast off this topic as well because there are many women out there, particularly those who have become moms for the first time, who think that these are the same things.
Well, that's actually not the case. So what is the difference between a postpartum diaper and postpartum underwear?
Namely, the primary purpose of a postpartum diaper (this refers to postpartum pads, too) is to absorb everything. And that's definitely not the situation with postpartum underwear.
For example, if you decide to buy postpartum underwear, then you will most likely need to wear postpartum adult diapers or postpartum pads to stay protected against leaks.
As I said previously, not all adult diapers and pads offer the same level of protection. In order to be one hundred percent sure that your underwear stays clean, then you simply must obtain the best postpartum diapers or the best postpartum pads, otherwise, you'll be at risk.
Does it mean that you will have to wear an adult postpartum diaper?
Well, to be honest, you do not need to do so. However, if you want to feel and move comfortably after delivery and not stress over everything (like postpartum bleeding), then I definitely suggest taking adult diapers into account.
How Long Are You Supposed to Wear Diapers?
In case you didn't know (but soon you'll discover) after delivery women lose something that's called lochia.
What is it?
If you have a sensitive stomach, please skip this part. Namely, it is an appalling mixture of blood, mucous, and tissue your womb sheds after giving birth.
This entire process last roughly six weeks.
So does it mean that you will have to use postpartum diapers until this six-week period is over?
No, most definitely not!
Many women need to use diapers for ten days (once the postpartum bleeding is reduced), and then they switch to either panty liners or traditional pads.
Now, before I proceed to discuss the best postpartum diapers and the best postpartum pads, I need to tell you something that's extremely important!
Please, please, please, do not use tampons over the next six weeks (after giving birth).
Why is that?
That's because you have a fresh wound where the placenta has disassembled from the uterus. Who knows, maybe you even have fissures or tears around your vagina (which is rarely the case if you had a c-section). So you need to be careful if you want your postpartum recovery to go smoothly.
Therefore, if you decide to use a tampon, you will increase the risk of infection, you need to steer clear of it and use a diaper until you get approval from the doctor.
What Are the Best Alternatives to Postpartum Diapers?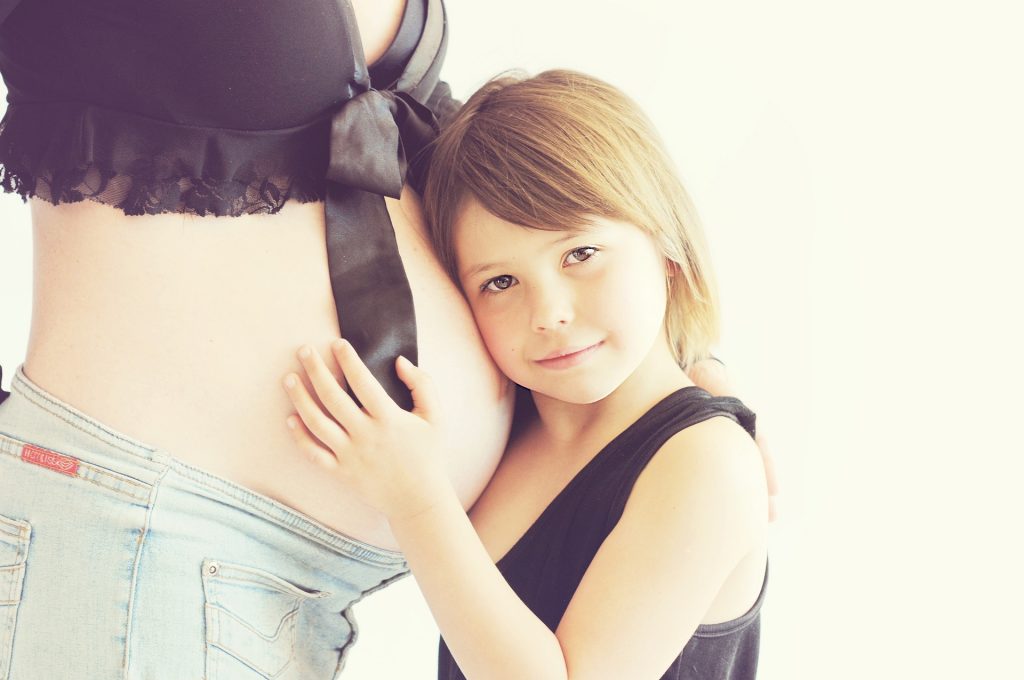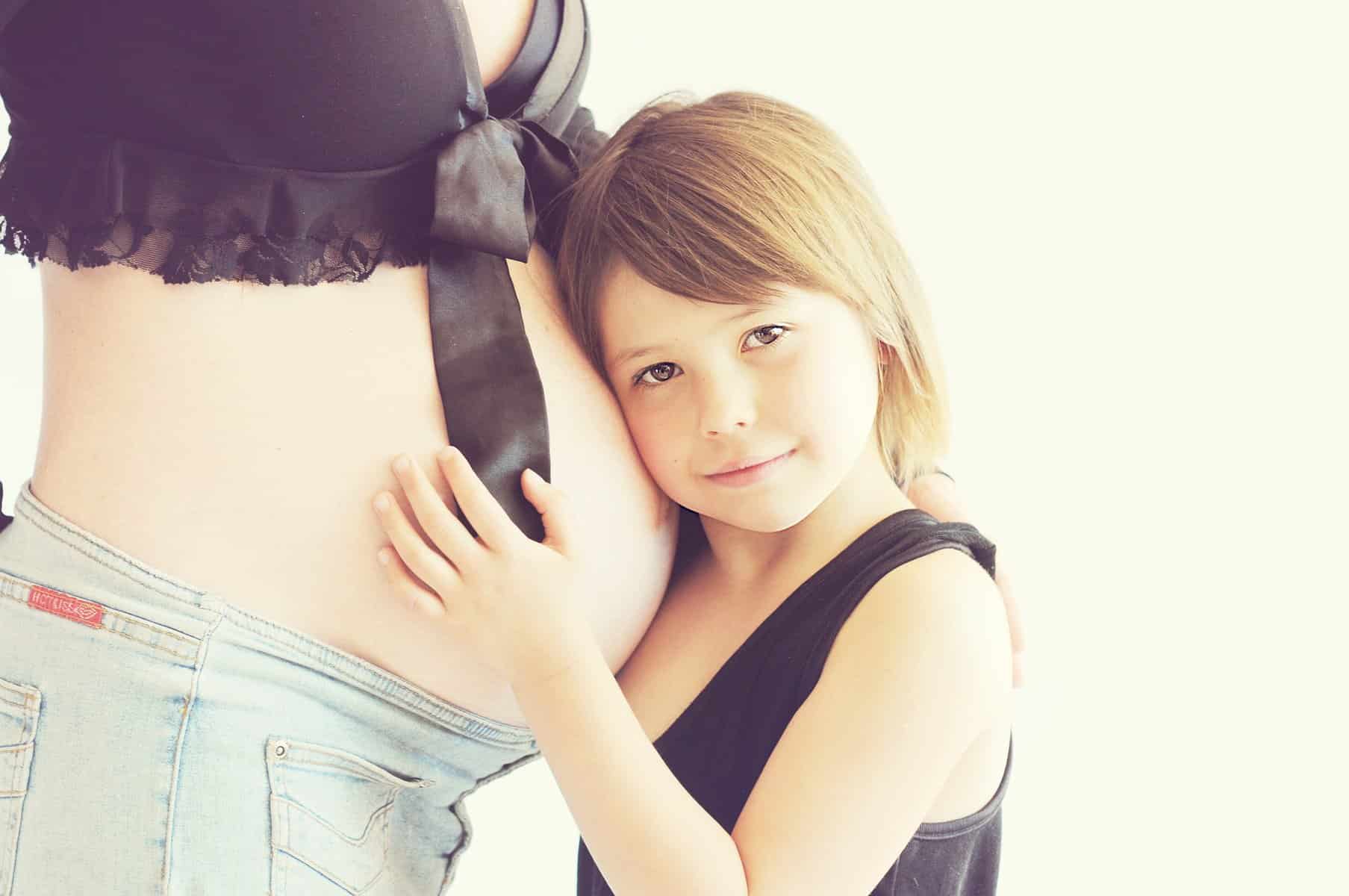 There's no denying that if you want to have the best possible coverage, you should definitely use the best postpartum diapers, however, I would lie if I told you that this is the only solution.
It's always a great thing to know all your options, particularly, once the bleeding starts to decrease. In these instances, then you can buy the following:
Postpartum Pads
This is certainly an amazing option, especially once the bleeding slows down. Namely, they are similar to heavy-flow pads intended for the period and are normally very thick and long.
Additionally, they stick to the inside of the underwear. They are also known as maternity pads and provide excellent protection from bleeding.
But does it mean that they are suitable for everyone?
Well, unfortunately, that's not the case. Some women have experienced problems with them and the most common ones included:
1. They tend to irritate your sensitive skin
2. If they shift in the panties, you'll be dealing with the leakage
3. They aren't exactly the best option when you're sleeping
If you want to reduce all these aforementioned risks, then please be sure to buy only the best postpartum pads. Low-quality ones won't protect you from anything, so do not buy them.
Discussing Incontinence Underwear
Also known as postpartum underwear, they are pretty similar to pull-up underpants that you can get rid of after you're done utilizing them.
Overall, they are amazing for the postpartum period and without a doubt offer more protection in comparison to the postpartum pads.
Just like with postpartum diaper and postpartum pad, on the market, you can come across a wide selection of this disposable underwear from different brands in various sizes.
If you buy them, you'll be able to freely wear discreet underwear without worrying that there'll be some shifting that's going to result in leaks.
A Combination Of All Alternatives Is an Outstanding Idea!
Just because an adult diaper is generally a bit better, it doesn't mean that you shouldn't take other options into consideration.
Experienced moms will tell you that an adult diaper is the best possible solution in the first several weeks if you want to ensure you have top-notch coverage.
Once the bleeding subsides, then postpartum pads can be utilized as well. They are a much better option than conventional pads because they are much thicker and provide more protection to your body.
And then, during the last week of the postpartum stage (when the bleeding is practically non-existent), you can surely rely on regular pads.
So What Are the Best Postpartum Diapers?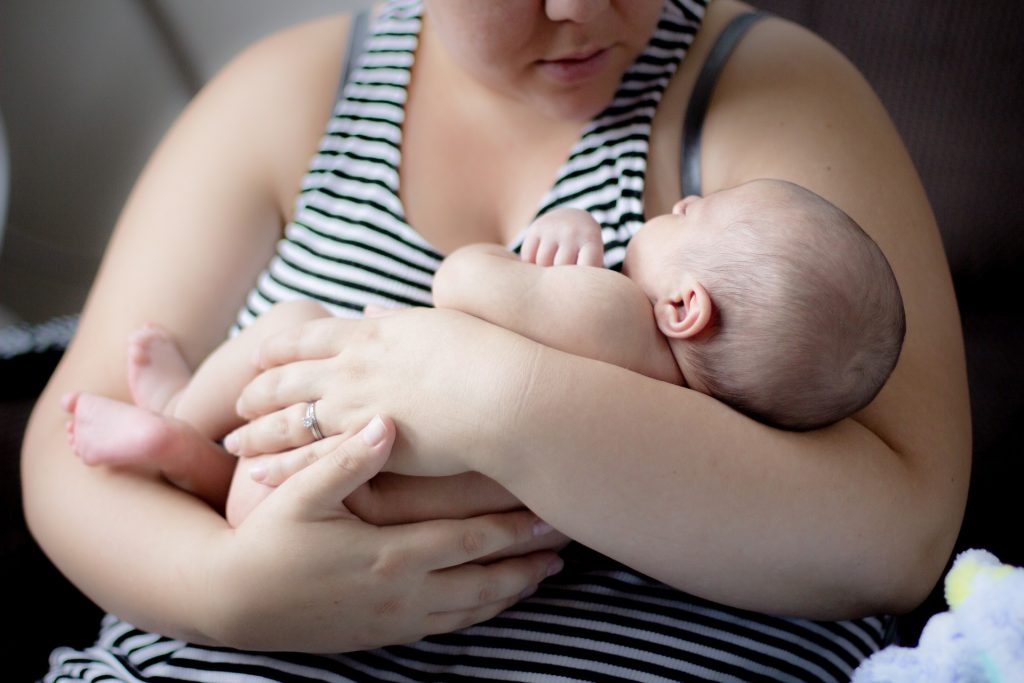 Ladies and gentlemen, the time has come to finally give you the list of the best postpartum diapers you can run into these days. So, let's take a look at what's at your disposal!
Always Discreet Underwear for Women
If there's one brand that has been devoted to women for many years, it's precisely Always. Not only they developed high-quality pads for menstruation, but they also made a first-class postpartum diaper.
Oh, and I forgot to add incontinence diapers too!
A vast majority of mothers claim that they are by far the best thing they've used in terms of postpartum diapers, along with Frida mom disposable postpartum diapers.
Apart from that, Always postpartum diapers boast a spectacular design that comes with a low-rise cut that's not only interesting but also won't be too visible under the pants which is a great thing if you worry about how it will look on your body.
In addition, Always Discreet is also an expert at making postpartum underwear from top-quality, soft silk fabric that is capable of absorbing heavy bleeding.
Another great thing about it is the fact it has a flexible shape that is able to contour your body, embracing all your body curves the right way.
Although there's no doubt that there are lots of fantastic postpartum diapers on the market, what separates Always Discreet from the rest is that they utilize inventive technology that converts blood into a gel.
You may think that this is irrelevant, but trust me when I say, precisely something like this is going to prevent potential vaginal infections.
Moreover, this obviously omnipotent gel has odor-lock technology, which means that it prevents not-so-lovely vaginal odors from the lochia. Thank God!
Tena High Waist Incontinence Underwear
Even though at first glance these do not look like a postpartum diaper, it comes with three soft lawyers which make it very absorbent.
Additionally, they have elastic legs which means that you won't need to worry about leaks.
Furthermore, they are very convenient and soft, hence if you're obligated to wear postpartum diapers, then you should certainly employ these.
If by any chance, you've already tried out postpartum pads or postpartum underwear and didn't receive the necessary protection, then feel free to utilize Tena underwear to feel safeguarded again.
Moving On to Solimo Postpartum Underwear
Solimo Postpartum underwear is without a doubt an amazing product that's especially intended for women who had either a C-section or a normal delivery.
It provides you with maximum leak control and vaginal fluid absorbency. One thing that must be mentioned is the fact that it's made from organic cotton material and has top moisture-wicking properties.
So what does it mean?
It means that it can safeguard your skin from potential bacterial infections and accumulation which is particularly important if you had a C-section.
Since it doesn't have latex or any other harsh chemical, it means that it's one hundred percent safe for the perineal area and will keep your skin cozy, soft, and dry.
More importantly, it contains a dual-odor control system that entraps and gets rid of the unpleasant vaginal smell right off the bat.
This just goes to show that with it, you will feel comfortable, fresh, and above everything, healthy and safe.
Unlike some other underwear products that you can stumble upon, this one comes with tear-away sides that enable you to remove it quickly.
Moreover, it provides women with almost eight hours of vaginal leakage protection, while simultaneously keeping their skin fresh, healthy, and most importantly infection-free.
This leads me to conclude that Solimo is not only convenient but is made from properly-ventilated fabric too, providing maximum breathability to keep the perineal area cool for a while.
If you're interested in obtaining this product, bear in mind that it comes with 20 pads and is pretty cost-effective.
Depend Silhouette Incontinence Underwear For Women
According to a lot of experienced moms(especially the ones who had a C-section), depend silhouette is one of the most popular (and best adult) brands in the world when it comes to postpartum diapers.
If you're searching for something that's going to give you one hundred percent absorbency, then these should certainly be your choice.
Not only will it prevent leakage (just like, for instance, Frida mom's disposable postpartum diaper), but it also provides excellent hygienic care which is essential if you want to prevent potential infections.
I know how most women tend to obsess over their looks, particularly after having a baby, thinking they do not look good or sophisticated enough.
Well, if you decide to purchase this postpartum underwear, you will no longer need to worry about these things because they are very discreet by virtue of their ladylike design.
This means that there's no way anyone will ever notice that you are wearing them underneath your clothes.
Another equally important thing is the fact that you won't feel any unusual scents, due to the fact that they do not contain any added lotions or fragrances.
Aside from that, they are perfect for women who generally have sensitive skin due to very soft liner.
Oh, there's one crucial thing that I forgot to add.
Namely, these amazing postpartum diapers contain built-in pads and are able to hold lots of liquid, which makes them extremely absorbent.
Additionally, the cotton that's inside of them increases the moisture that they can hold while, at the same time, being very breathable and firm, which means it allows you to enjoy every activity (including the ones with your baby, of course).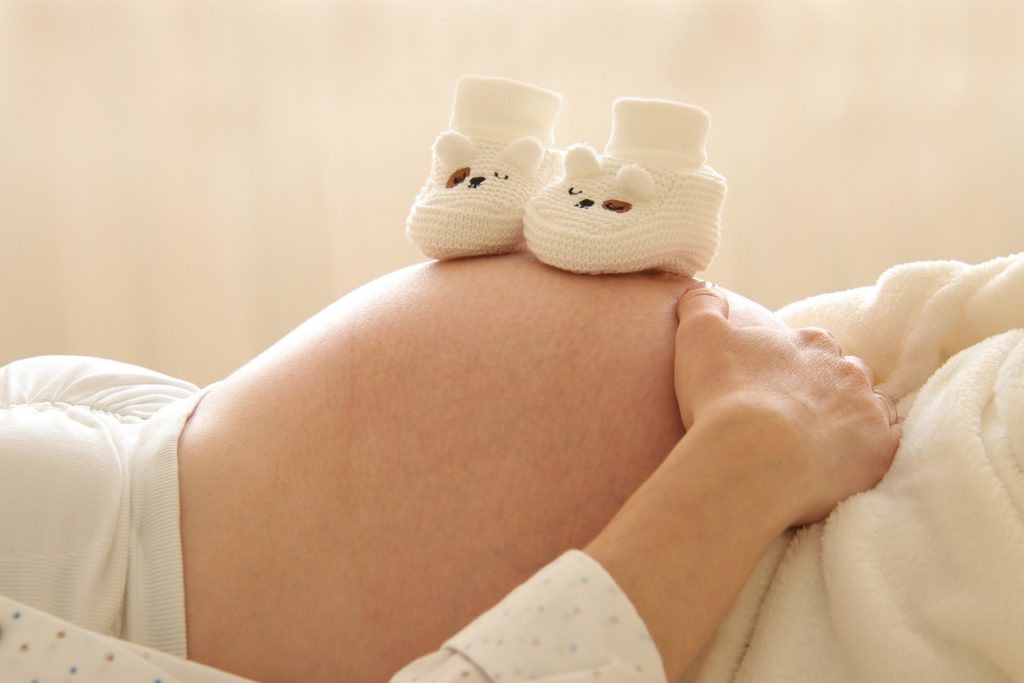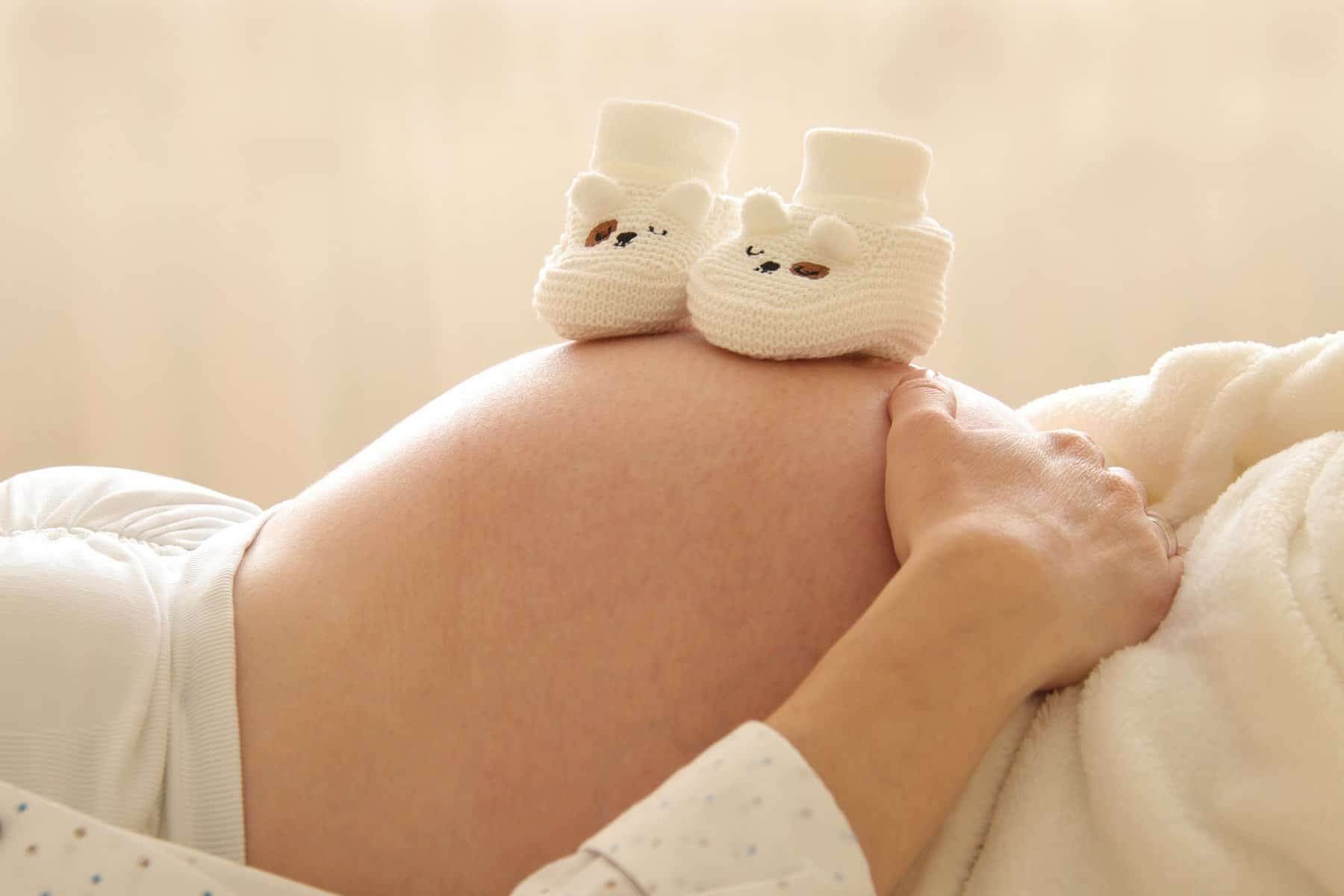 Speax Postpartum Underwear
This one can be defined as a reusable diaper too. Now, if you're tired of wearing postpartum diapers (because let's face it, not everyone is their fan), then turn to Speax Postpartum Underwear.
So what do we know about it?
This reusable diaper may not be disposable. However, it can surely offer dependable absorbency to all new mothers out there, particularly in the first few weeks after having a baby.
These stylish diapers are intended for women who suffer from bladder leakage and can perfectly complement any outfit while preventing leaks.
If you're a true fashionista who cares about her style at any given moment (even after having a baby), then I've got some great news for you!
Namely, these diapers can be found in lots of breathtaking colors and styles to perfectly match even the pickiest style preferences and needs.
Plus, I cannot forget to mention the fact that they can be washed in a machine too!
What About the Best Postpartum Pads?
Now, that I've discussed some of the best postpartum diapers, it would be fair if I didn't mention some of the best postpartum pads on the market.
If you agree with me, then please take a look at my personal list of the best postpartum pads for the time being!
Always Infinity Flex Foam
Here comes Always again. They obviously cannot stick to making the best postpartum diapers only, but they also must develop some of the best postpartum pads too!
These creative workaholics made high-quality postpartum pads that are ideal for women who are dealing with stitches after a C-section.
If you're one of them, then I assume you do not want to use the pads with small quilted holes which can easily get tangled up.
If that's the case, then you should definitely consider these postpartum pads, because they are made from flexible, thin foam that can absorb ten times its weight in liquid.
Not to mention that it also comes with a breathable, dry liner that prevents any wetness.
Organyc 100 % Organic Cotton Pads
Now, here's another suggestion that can instantly be added to my best postpartum pads list for various reasons.
First things first, these postpartum pads are made out of organic cotton (on all sides), which means that there's no way any chemical is going to harm your skin.
Besides that, they also come with super-cool wings that will provide you with extra protection (in terms of leaks).
If you're a passionate environmentalist, then you're going to love the fact that these postpartum pads are biodegradable, meaning you do not need to feel any guilt when throwing them in the trash.
If there's one thing that can potentially deter you from buying them is their price, don't worry, it's still worth every penny.
But it completely makes sense since they are organic and everything that's organic is normally pricier.
Conclusion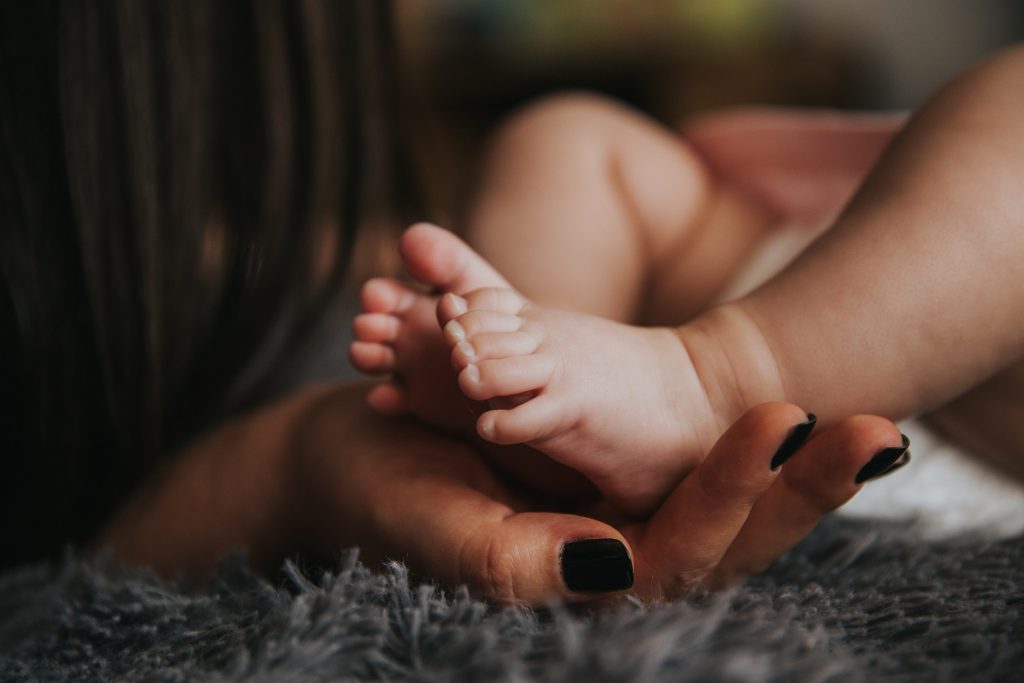 I know that right after having a baby, your life is more prone to not-so-glamorous moments (I'm talking to you, lochia).
But just keep reminding yourself that none of these (unpleasant) things last forever and that quickly, your life will go back to normal.
But until then, you have my list of the best postpartum diapers/pads to help you go through this journey with a lot less stress.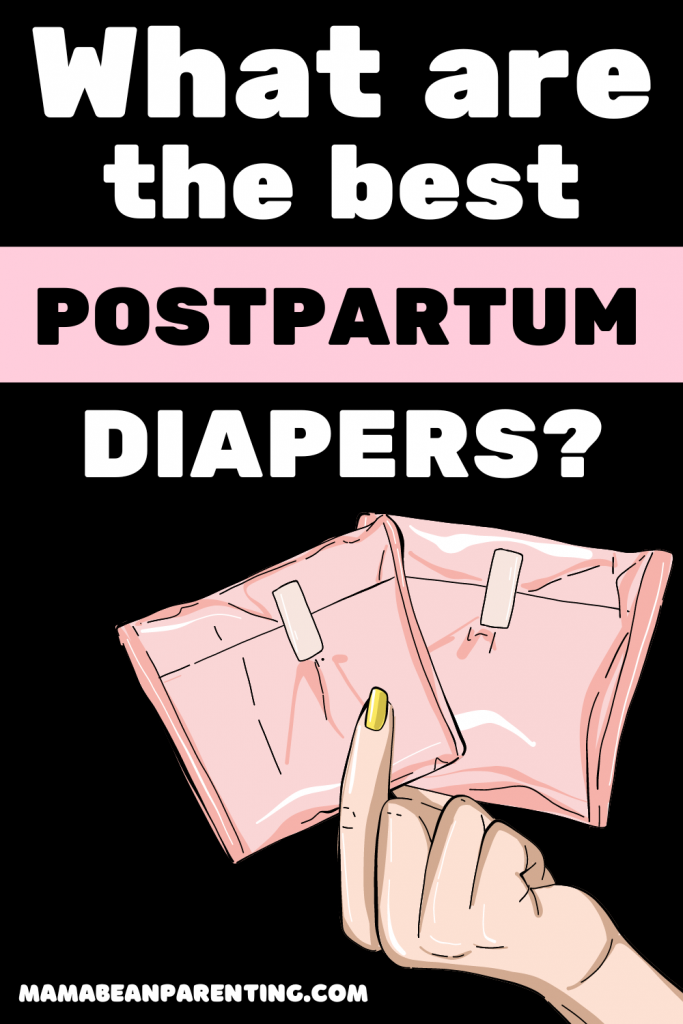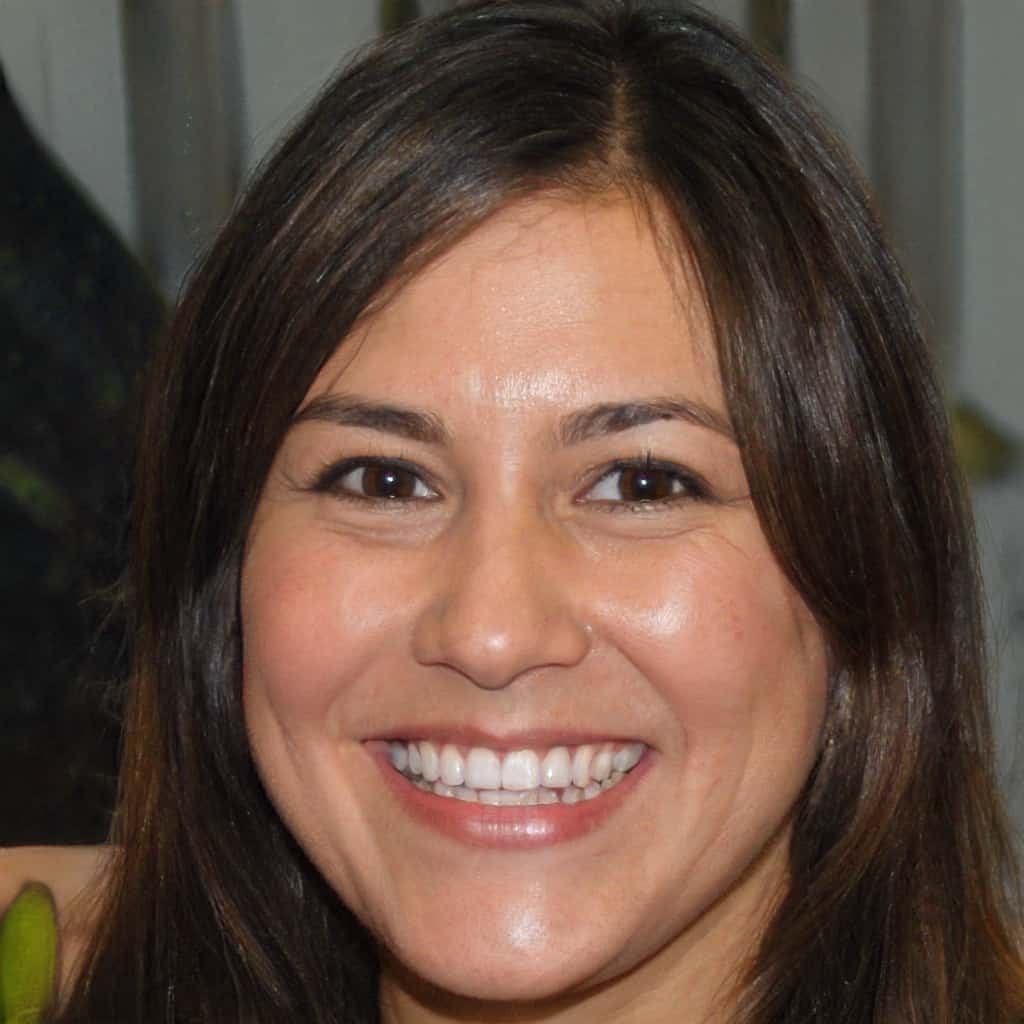 Well, hello there!
My name is Jennifer. Besides being an orthodontist, I am a mother to 3 playful boys. In this motherhood journey, I can say I will never know everything. That's why I always strive to read a lot, and that's why I started writing about all the smithereens I came across so that you can have everything in one place! Enjoy and stay positive; you've got this!