With so many baby clothing trends out there, so many different brands and fabrics, it can be difficult to find what's right for your baby. We're here to help.
Fashion rules the world. It allows you to express yourself in a unique way.
By now you surely know how to dress yourself, but do you know what type of clothing is best for your baby? There are so many things to consider, but with the right guidance you can turn your little angel into a fabulous celebrity.
Where to even begin?
Well, we've taken the liberty to put you up to speed with the latest baby fashion trends. Yes, the fashion industry changes all the time, but some baby trends remain timeless and can help your baby build confidence from a young age.
As you very well know, fashion isn't just restricted to adults.
Babies feel good in comfortable and stylish clothes.
However, before you start matching colors and trying out different styles, it's best to prioritize safety and comfort when it comes to dressing your baby.
Here's what you need to know.
Safety Comes First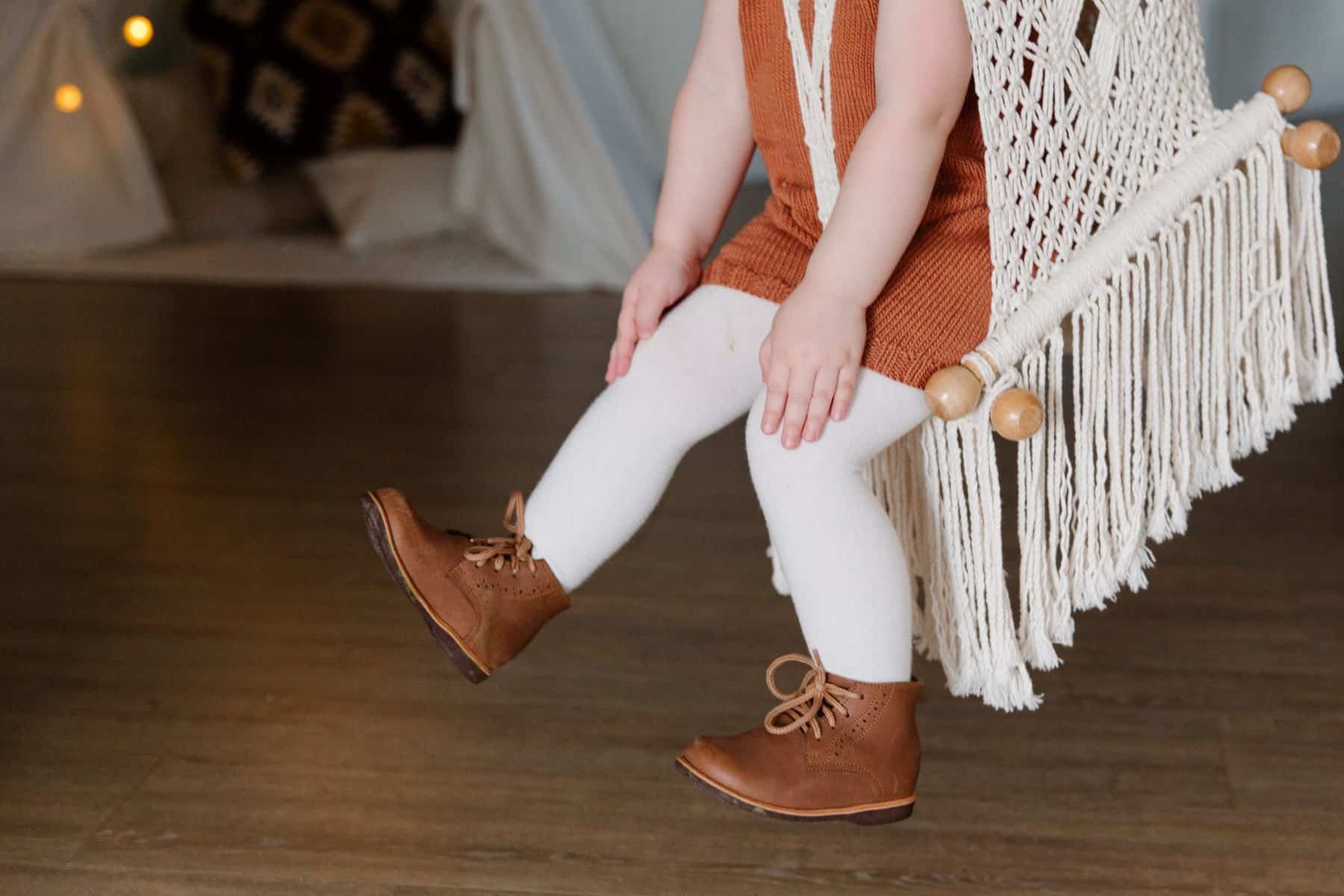 Dressing your baby boy or girl is a lot of fun, but safety comes first.
Before we jump into all the baby fashion trends, let's take a moment to consider fabric. Babies have sensitive skin, so the fabric has to be gentle. However, it also has to be fairly resilient due to their active and energetic lifestyle.
Combine the two and you get the ideal fabric for your baby.
We advise going natural and organic.
Even though artificial fibers have improved over the years, nothing beats organic materials. The safest option to go for is, therefore, cotton.
So long as it's chemically-free, organic cotton has you covered.
Some equally as good alternatives include bamboo, silk, wool and hemp.
Since babies tend to be vulnerable to allergies, try to find hypoallergenic clothing so as to minimize the risk, especially if you have a newborn baby.
When buying clothes for your little angel, here's what you need to consider:
Fabric
Safety
Comfort
Functionality
Keep these four things in mind and you're good to go.
Organic Baby Clothes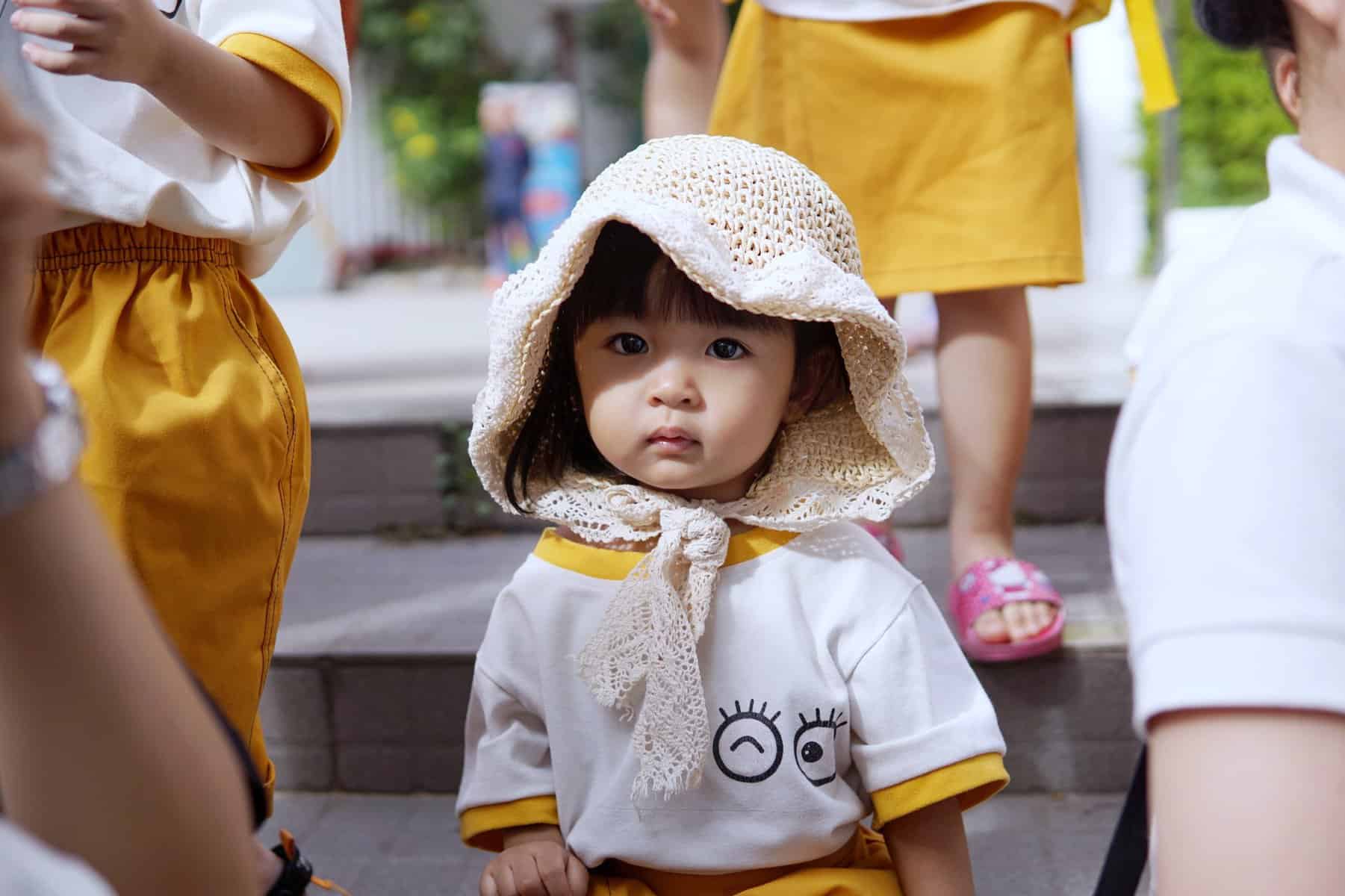 Organic baby clothes provide a perfect blend of comfort and durability.
In 2022, it's all about going organic and natural with your baby's clothes. In fact, it's safe to say that this baby fashion trend will continue to evolve and stay relevant in many years to come. It's the perfect option for a modern lifestyle.
More and more parents are choosing organic clothing because it's the safest option. You don't have to worry about health risks. As such, it gives you all the freedom you need to enjoy dressing your baby in trendy and stylish clothes.
By going organic, you get to enjoy peace of mind.
Not to mention that by choosing to purchase natural products, you're saving the world by reducing your carbon footprint and supporting the environment.
With so many positives, it's hard not to get aboard the organic train.
Gender Neutral Baby Clothes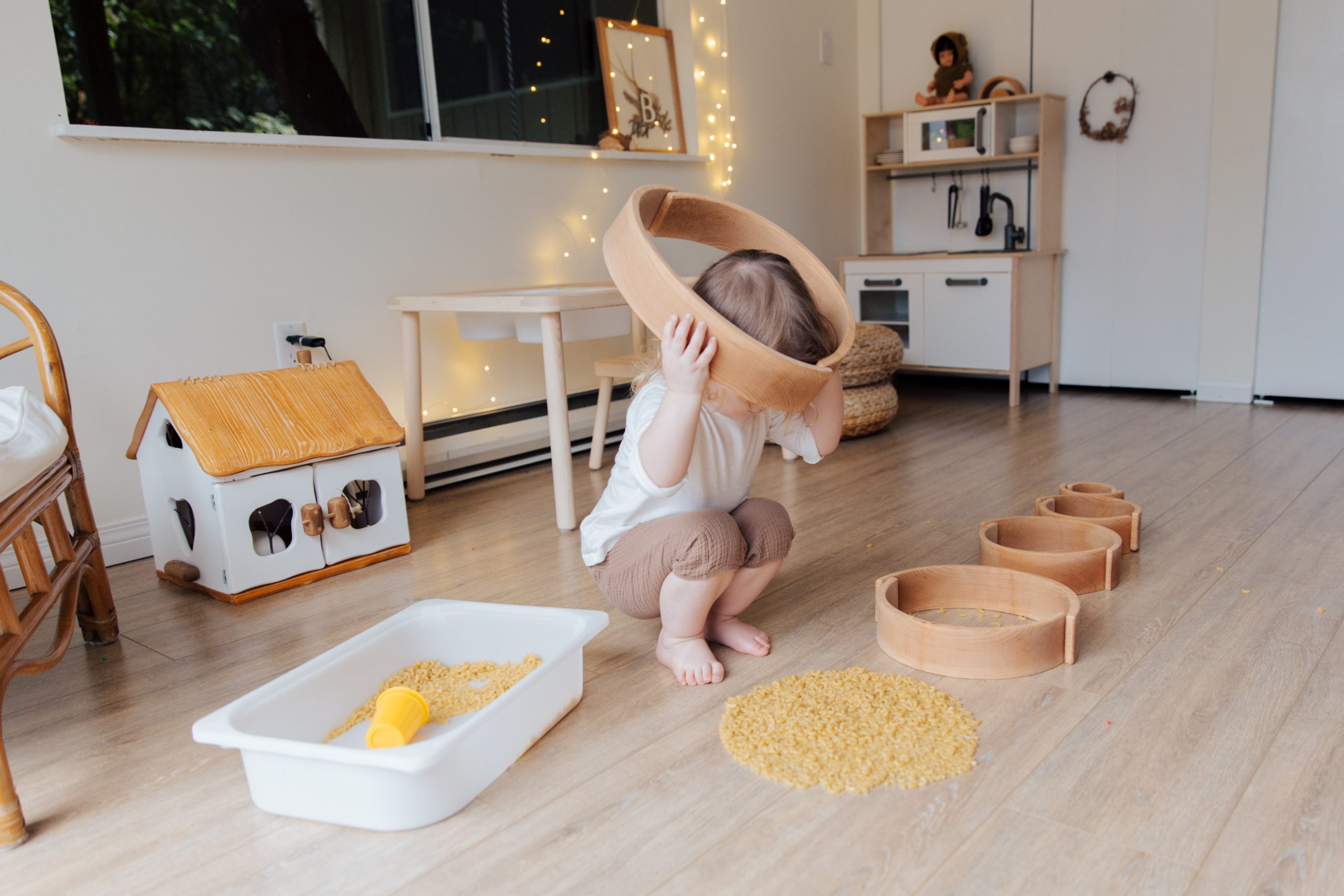 We've come a long way.
No longer are the cool and calm blues reserved just for baby boys. Likewise, the softness of pink is no longer exclusive to baby girls. More and more brands are flocking towards the idea of gender neutral trends and unisex clothes.
These types of clothes are clean, modern and perfect for the modern era.
They embrace a huge variety of colors and shapes, without discrimination.
If you want to get aboard this cultural revolution, introduce gender neutral clothes into your baby's wardrobe. If not, then that's perfectly fine, too. It's 2022 and parents have so much freedom when it comes to dressing their babies.
Find something that you're comfortable with and enjoy the process.
What Colors Should You Go For?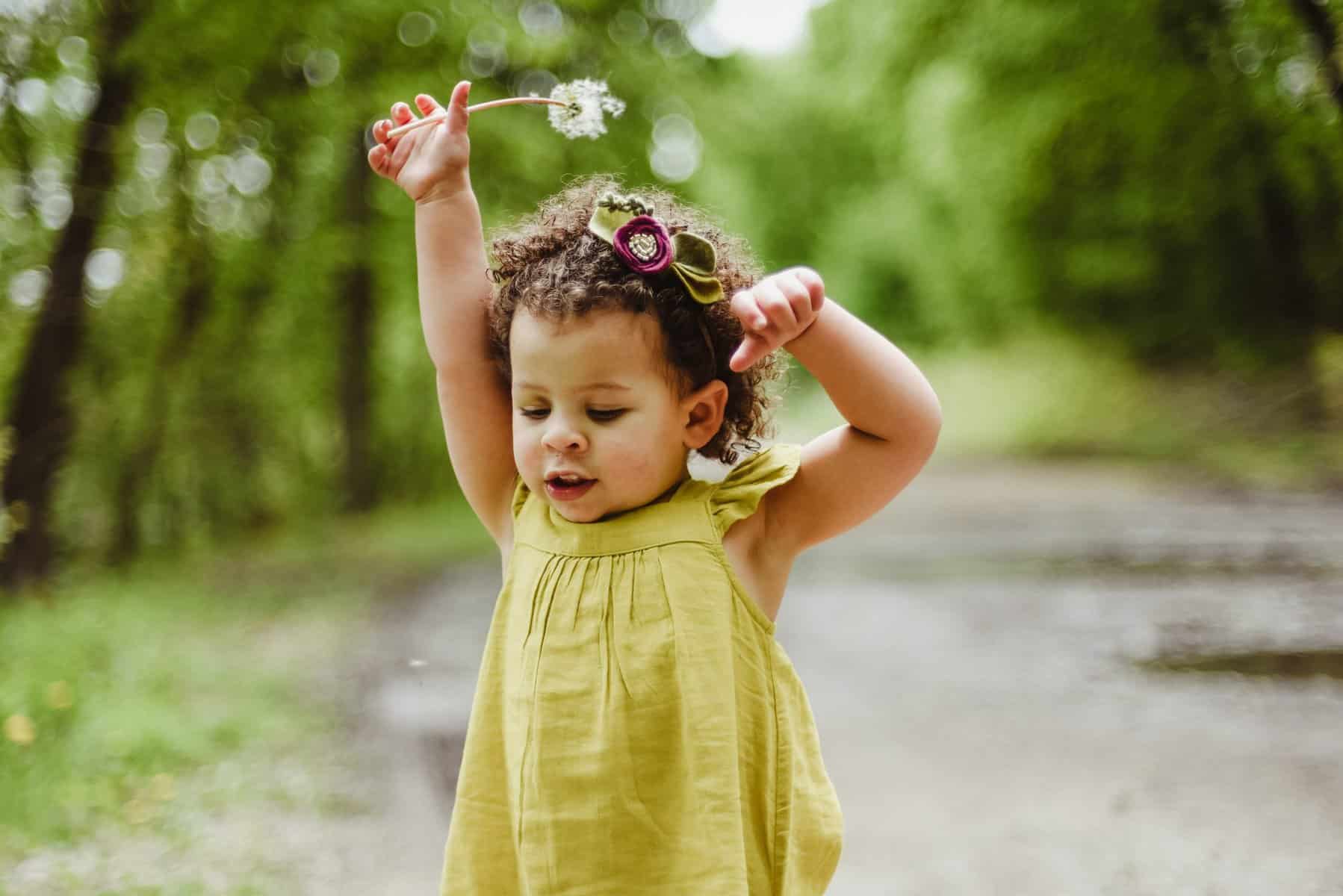 Well, to be honest, anything goes.
We have the luxury of living in a time that for the most part embraces self-expression in any form it presents itself. As such, it's safe to say that every color can be trendy if you pull it off. Start small. Work with neutral tones.
Neutral tones never go out of fashion. They work well together. They're easy on the eyes and do well to highlight the cuteness of your baby's features.
Besides shades of gray, silver highlights remain a real eye-catcher.
Baby fashion trends change often, but neutral tones remain a timeless and classic choice for parents around the world. When you master the neutral palette, you find it easier to explore and experiment with bolder colors, too.
Having a reasonably extensive palette of colors when it comes to your baby's wardrobe helps them get comfortable around clothes, colors and self-expression. It can be a real difference maker as they grow up and mature.
So, feel free to experiment.
Children love colors, so don't restrict yourself by going completely neutral. At home, you've probably designed their room in a colorful way. Why not go the same route with their closet? Help your little toddler find their confidence.
What Baby Fashion Trends Are Popular Now?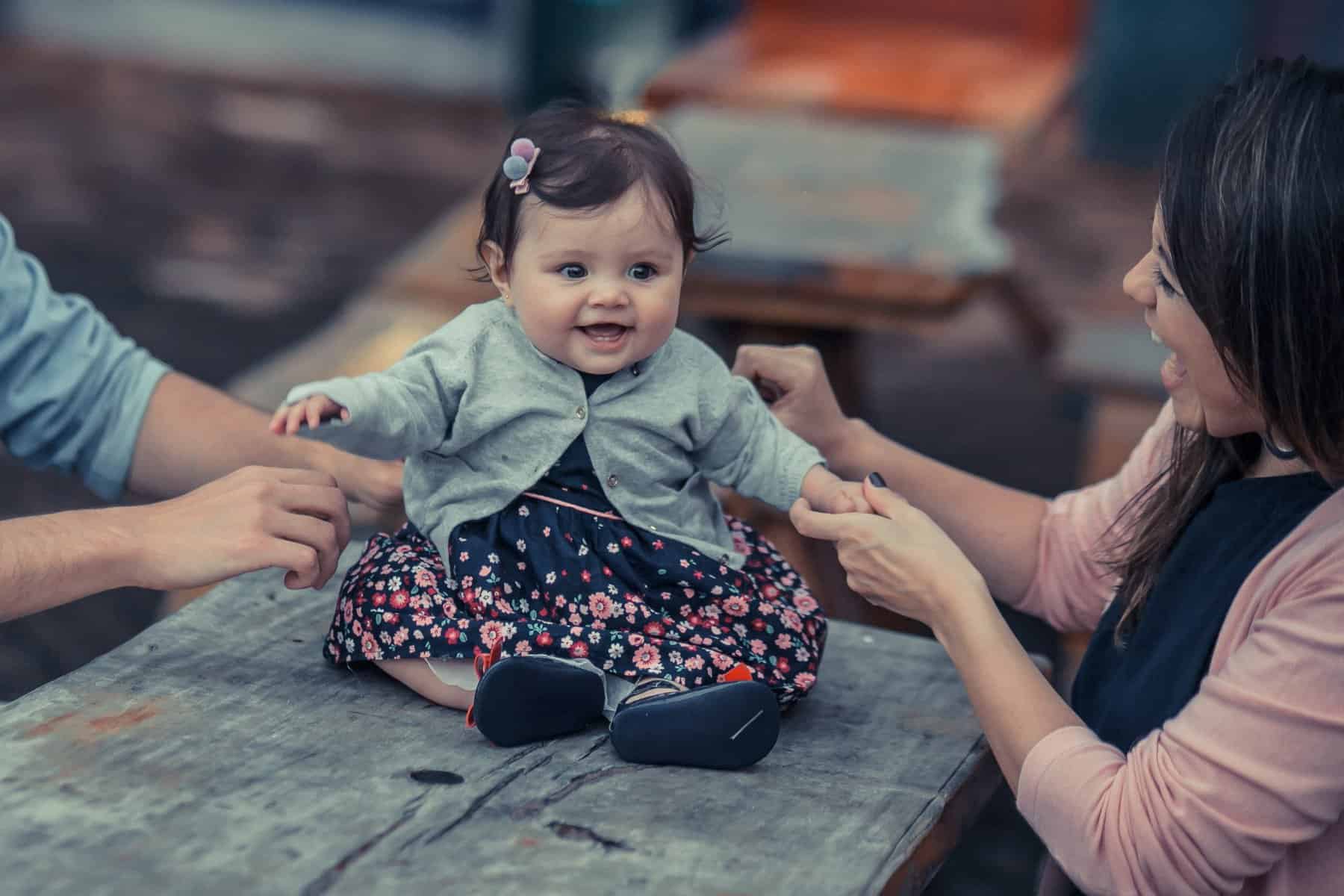 Although you're encouraged to experiment and broaden your baby's wardrobe, we've organized a few pointers that can help you get started on the right foot.
Here's some baby fashion trends that are popular right now:
Patchwork & Textures
Oversized Baby Clothing
Formally Informal
The Princess Look
Uplifting Slogans
Personalized Clothes
Monochromatic Clothes
Cargo Pants
Paw Print
Watermelon Print
Although these trends offer great advice when it comes to dressing up your kids, sometimes it's nice to be a trendsetter, too. So, feel free to experiment and try out different things as you work to create the perfect baby wardrobe.
Patchwork & Textures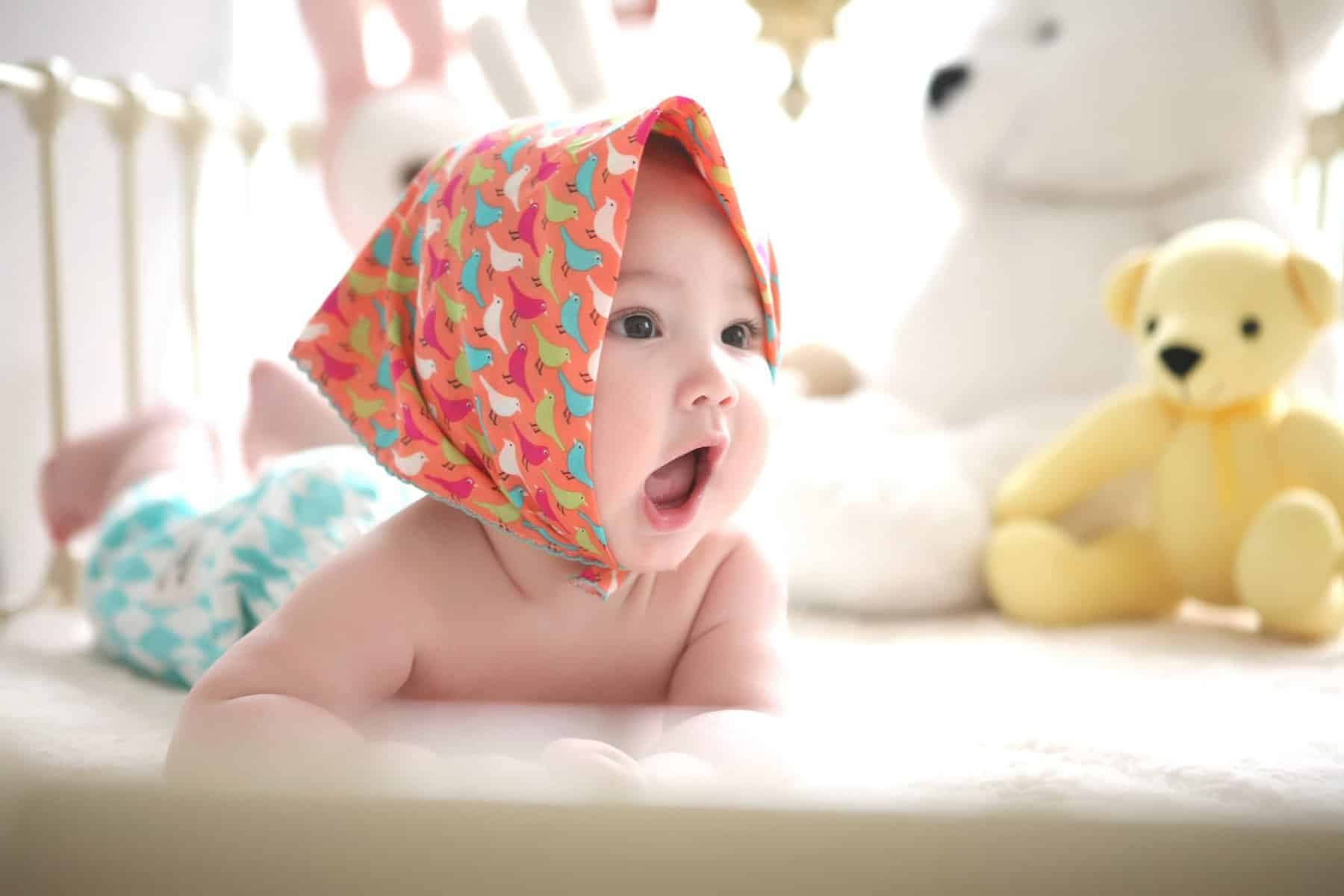 When you go to shop for baby clothes, you may end up surprised by the huge amount of knitwork available. That's because there's a powerful shift in the fashion world that's focusing on combining and contrasting patterns.
Nothing can erase the minimalistic baby clothing trend, but textures provide a fun alternative. Not to forget that patterns stimulate and fascinate babies, too.
There's something about textures that simply captivates their little brains.
So, add a few knitworks into your baby's wardrobe to freshen things up.
Your baby's going to absolutely love it.
Oversized Baby Clothing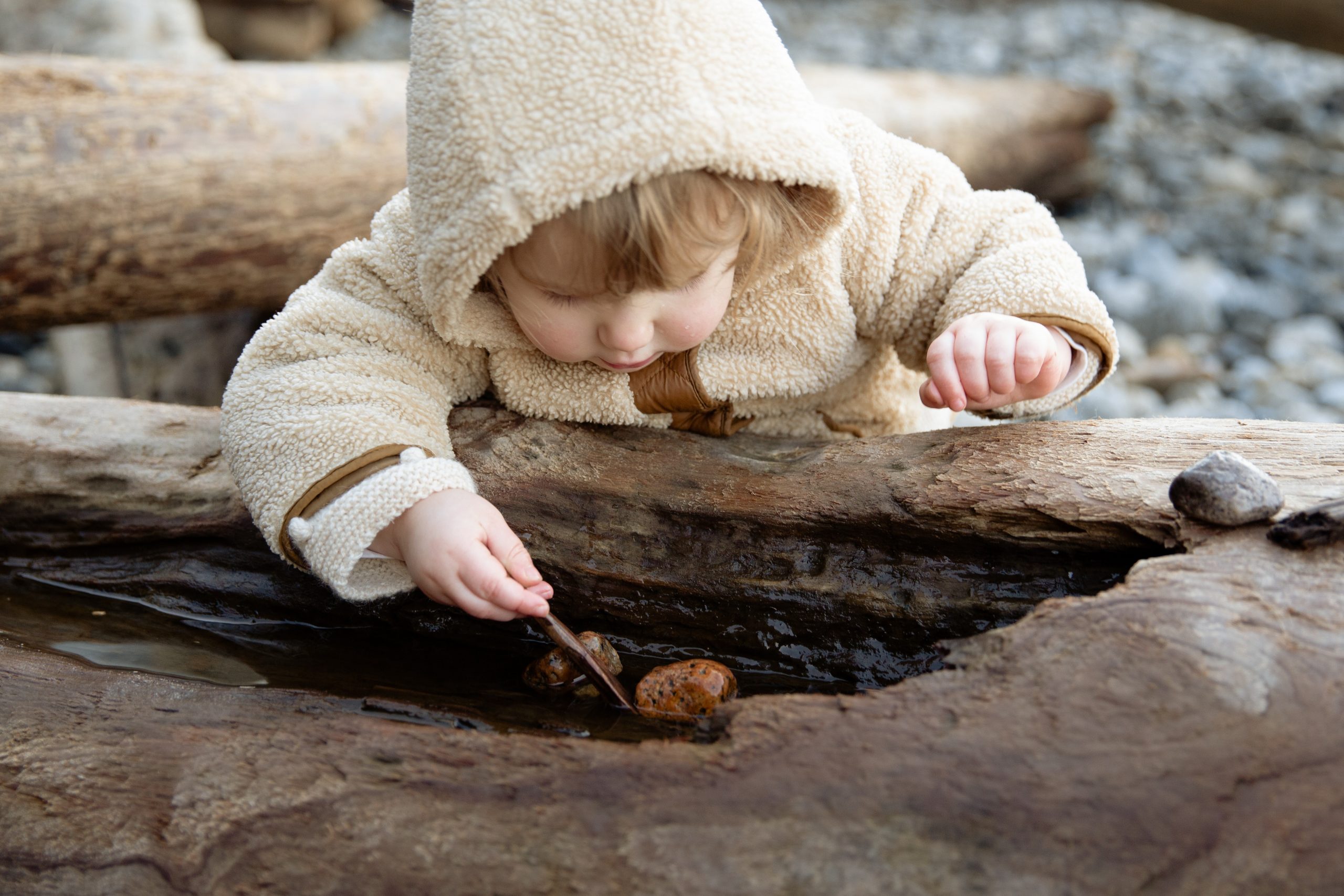 Baggy clothes work for kids, too, not just for adults.
However, there's one thing you have to keep in mind.
Dressing your baby in baggy clothes shouldn't impede their movement or restrict their physical freedom. Designers know this very well. That's why there's a lot of healthy and comfortable options for oversized clothing right now.
There's nothing cuter or cozier than a tiny baby in baggy clothes.
Babies pull it off better than adults. It's not what you'd call a fair competition.
Nevertheless, before you leave the shop with your arms full of baggy baby clothes, make sure that you check that they fit your baby perfectly.
Formally Informal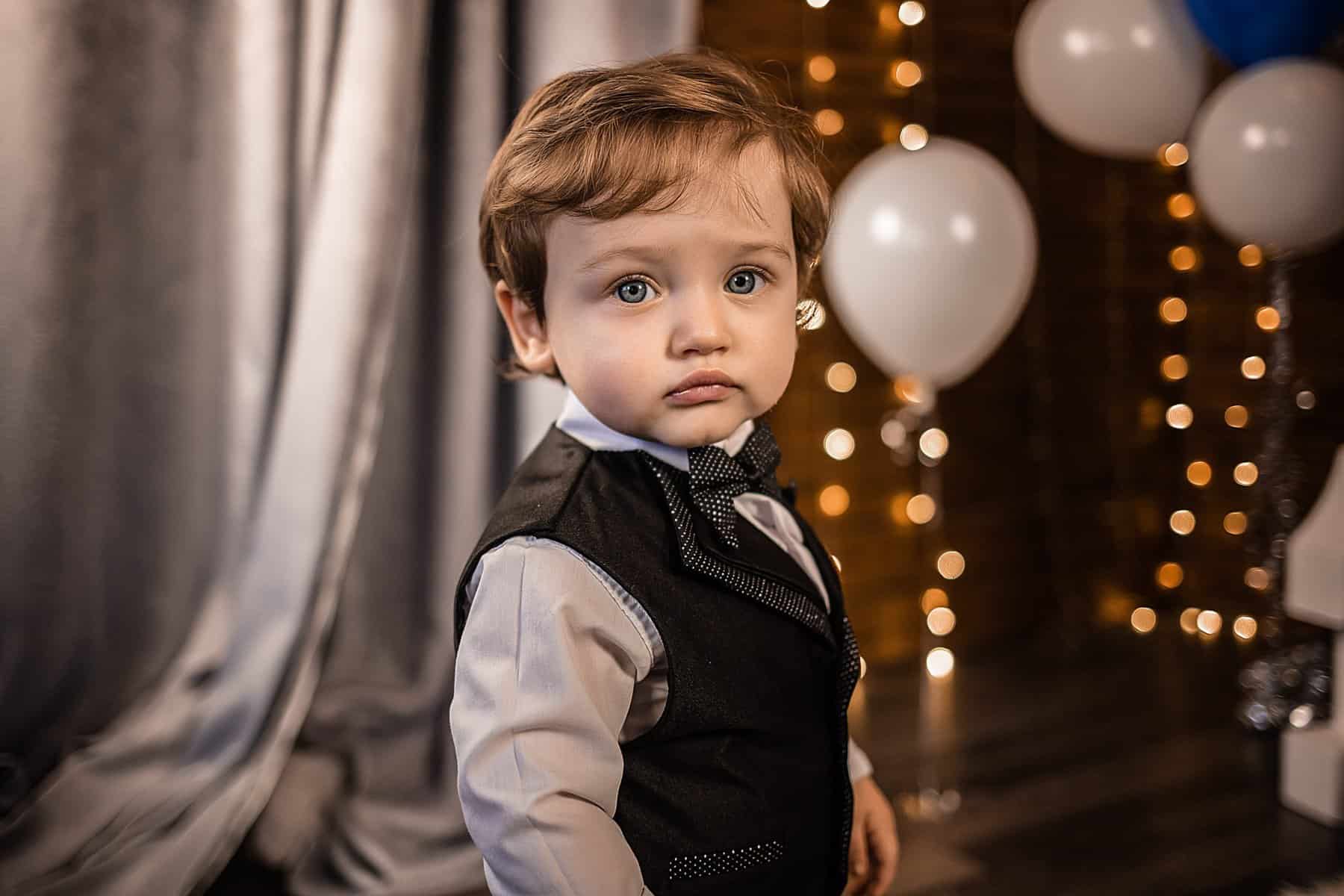 Going for a tuxedo look or a pretty dress is always extremely cute.
However, there's also a toned-down version of formal clothing that's popular right now. It's basically the middle ground between a casual and sophisticated look and something formal like a suit or a dress, something like smart casual.
Here's a few examples.
To get this formally informal look for your baby boy, combine dark blue trousers alongside a white shirt, but lose the jacket. Then, and this is the fun part, add crazy and wild accessories like the most colorful tie or belt that you can find.
These fabulous details steal all the attention.
For a baby girl, you can combine a cute white dress with shoes that match. To finalize the look, you can add a whole bunch of bracelets in vivid colors or maybe a flowery accessory to go around your angel's cute little head.
The Princess Look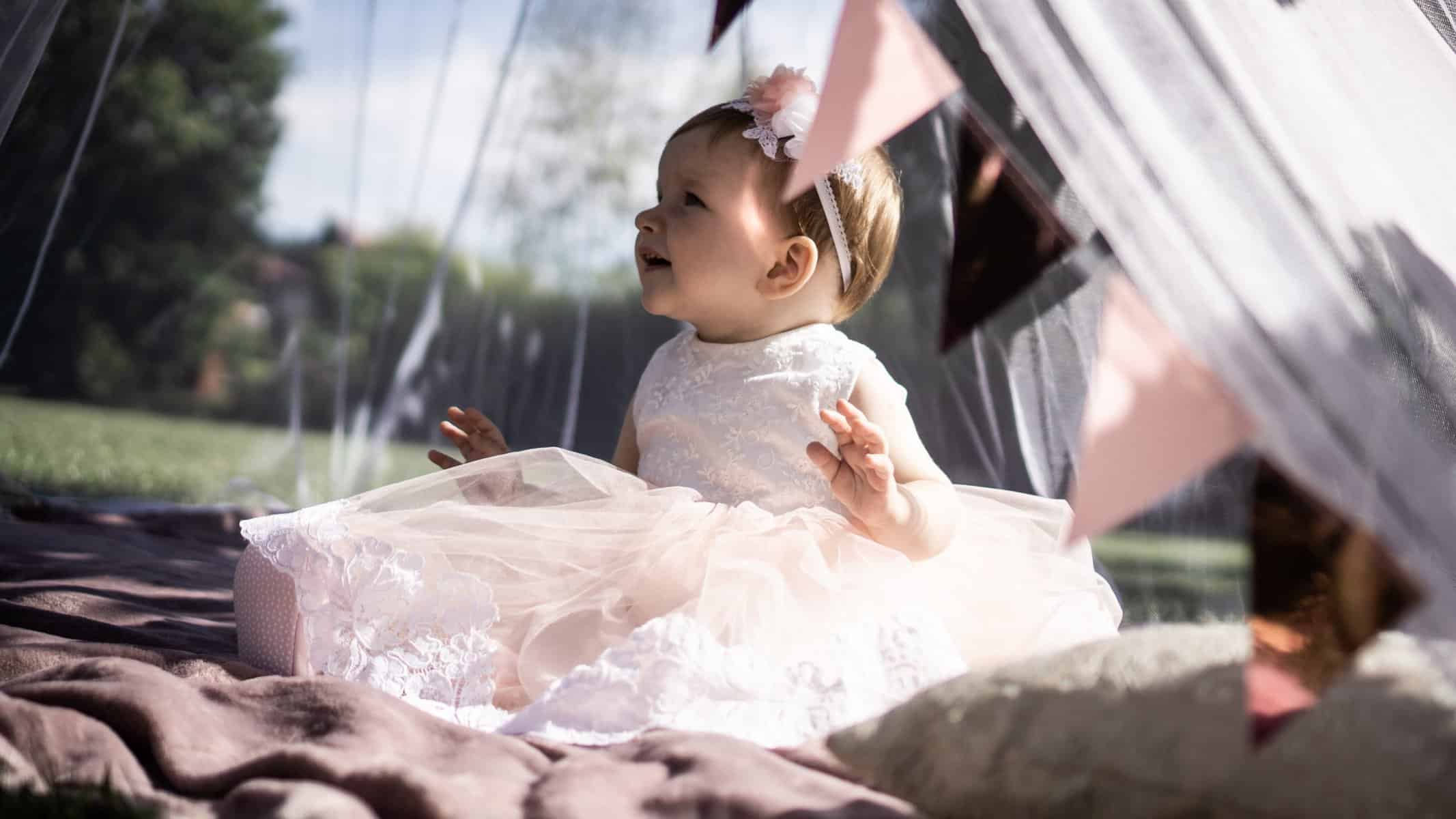 Almost every little baby girl loves feeling like a princess.
This baby fashion trend simply never goes out of style. The next time you go shopping for your little baby girl's wardrobe, take a chance on that fairy-tale dress that you've been eyeing. It will make your little girl feel magical.
If you really want to go the extra mile, get her a tiara, too.
Watch her dance by the mirror as she delights in her new whimsical look.
Uplifting Slogans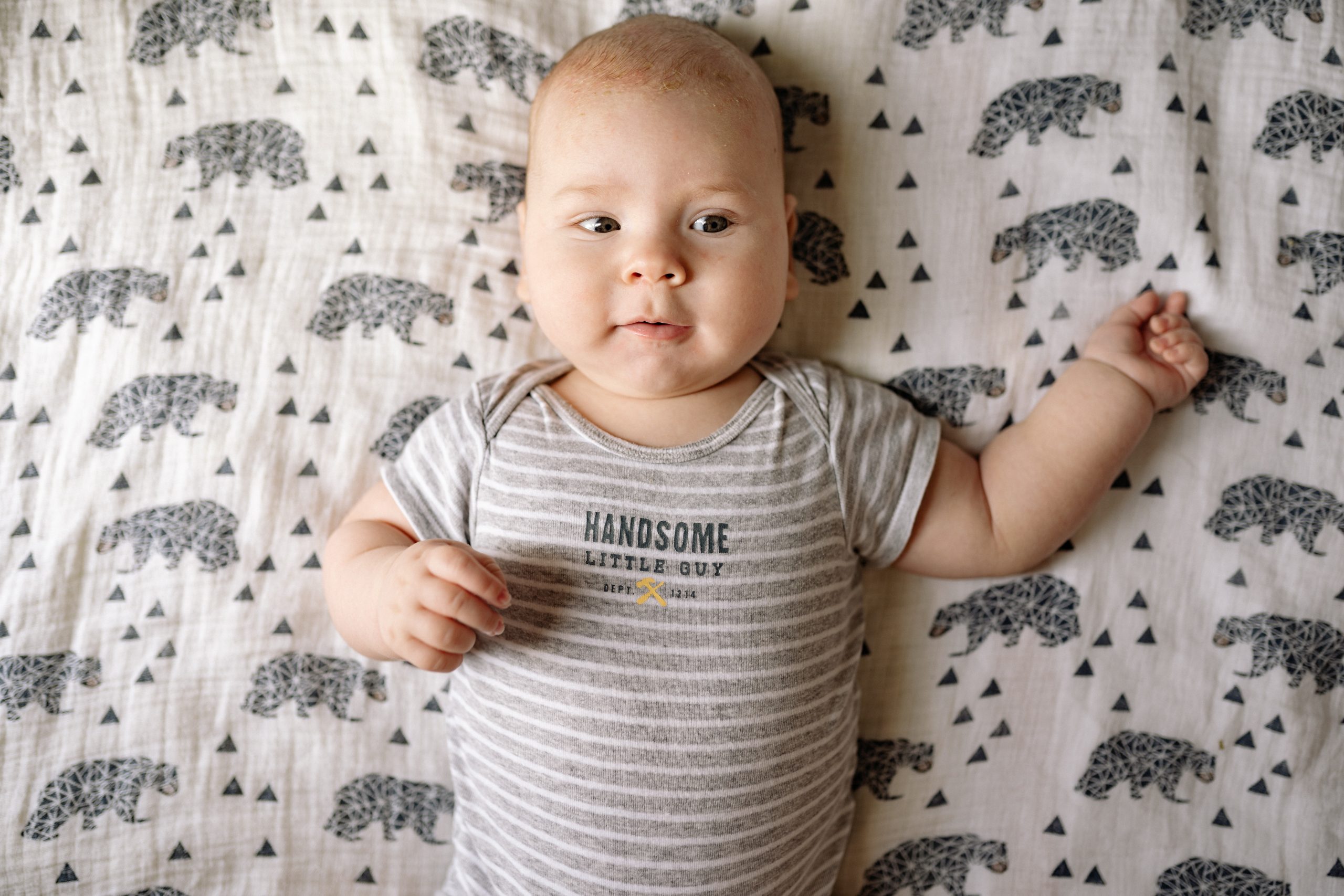 Kids are the biggest source of joy and positivity in the world.
Adding a positive slogan to their outfit is something that more and more parents are starting to do. You shouldn't go overboard, however. Something simple like 'Love Yourself' that gets the message across should do just fine.
You can even go for something more on the funny side, such as 'New Kid on the Block'. It's certain to bring smiles to people's faces and spread joy.
An interesting slogan completes the look. It's a cool little baby fashion trend that seems to be picking up this year, since it's all about positive energy and uplifting people, and positivity never goes out of style. Just don't go political with it.
Personalized Clothing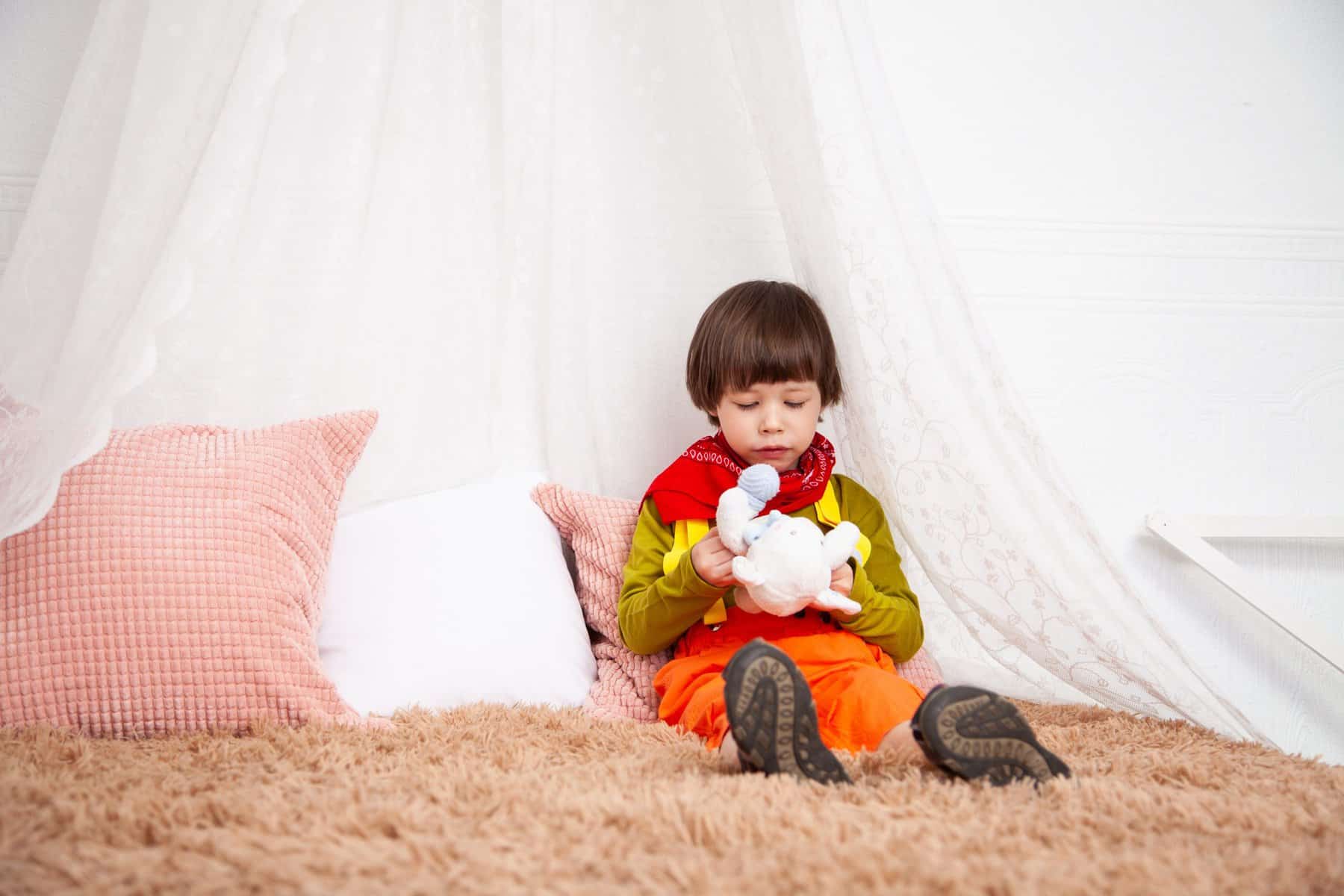 You know how it makes you special when you have that one thing that no one else has? Well, with personalized clothing, you can make your baby feel just as special, too. It's one of the most interesting baby fashion trends out there.
Your baby knows when it has something special, like a toy, for example.
Why not make her feel even more unique with personalized clothing?
You know your baby best. It won't be hard for you to figure out an interesting design that complements their character and brings out their individuality.
A single piece of personalized clothing transforms an ordinary outfit into a special attire. It's worth to note that personalized clothing also fits better, because it uses higher quality materials and measurements that you provide.
Monochromatic Clothes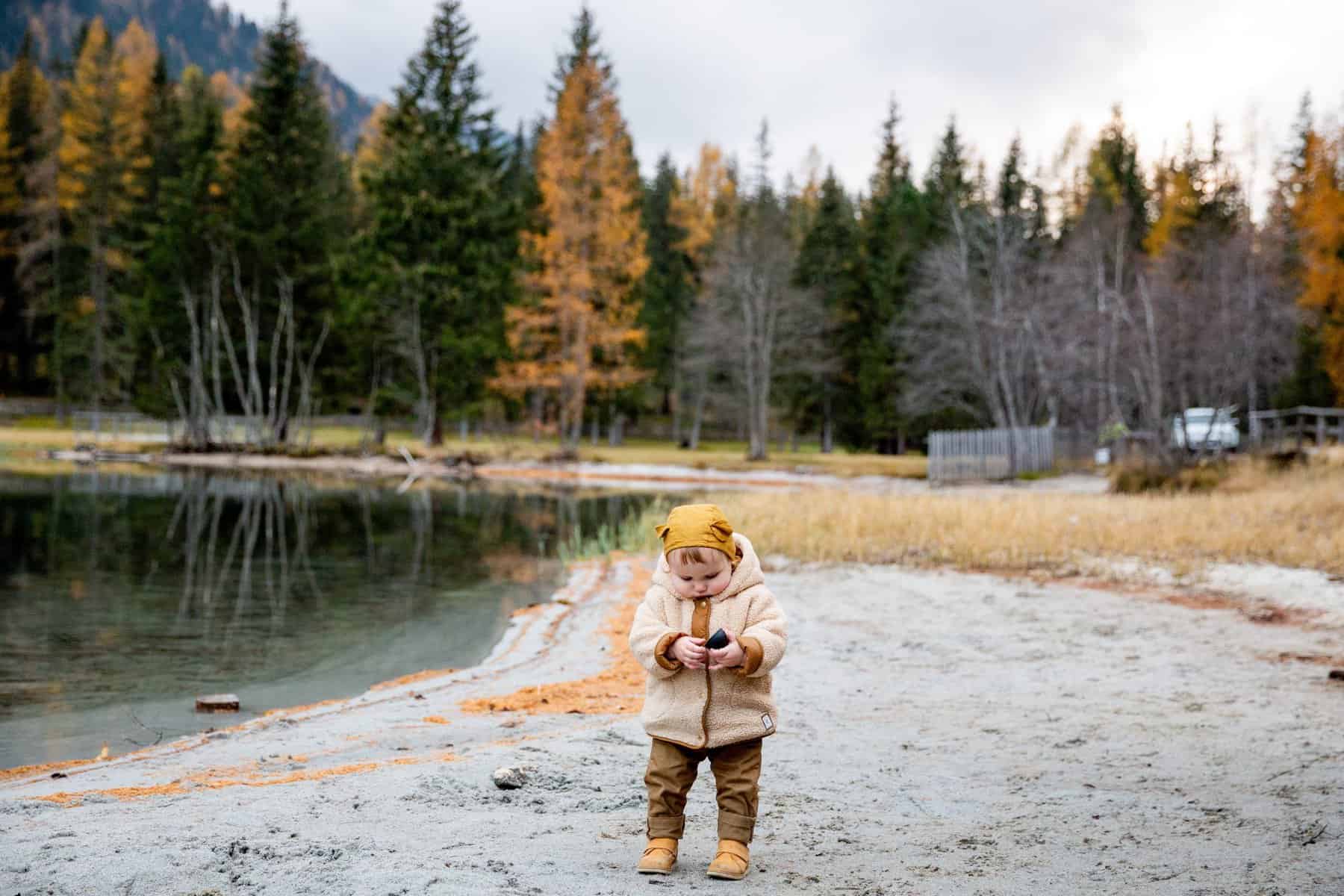 When people think monochromatic, they usually think gray.
However, monochromatic implies the use of any color with different shades.
It can be red, blue, green or any color you think of.
Combining different shades of the same color resembles an art in and of itself. However, the end result always turns out fantastic. It's a bold statement that never goes out of style and it can help your little toddler stand out from the rest.
If you're feeling hesitant about your ability to combine different shades, go for neutral colors until you get the hang of it. Then, try your hand at a bolder, more demanding color and have fun experimenting with monochromatic fashion.
Cargo Pants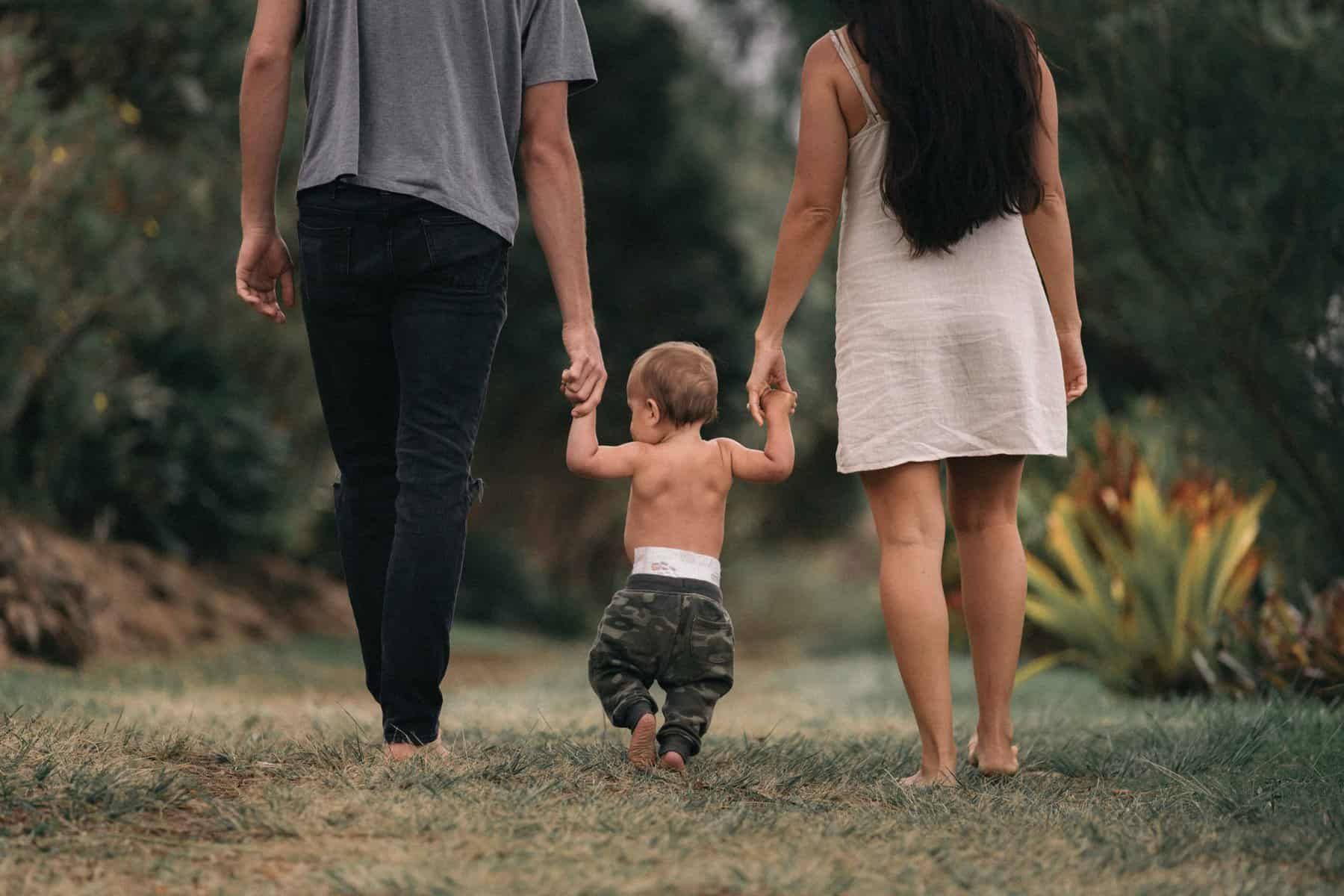 The best part about cargo pants is their practicality.
With so many pockets, you get to store a few essential items right in your baby's cute little pockets. Cargo pants are especially popular in the adult world of fashion, but they can also turn your angel into an urban explorer.
That's why so many parents love them. This baby fashion trend resembles a casual urban look that goes with most things. You don't have to get too creative or wild with ideas when it comes to creating an outfit around cargo pants.
That's another reason why parents love them. They're easy to match.
So, expand your baby's wardrobe by adding a few cargo pants in different colors. Enjoy their practical nature, because cargo pants can withstand most weather and are very resilient to wear and tear. They're every parent's dream.
In fact, you will probably end up loving them more than your child.
Paw Print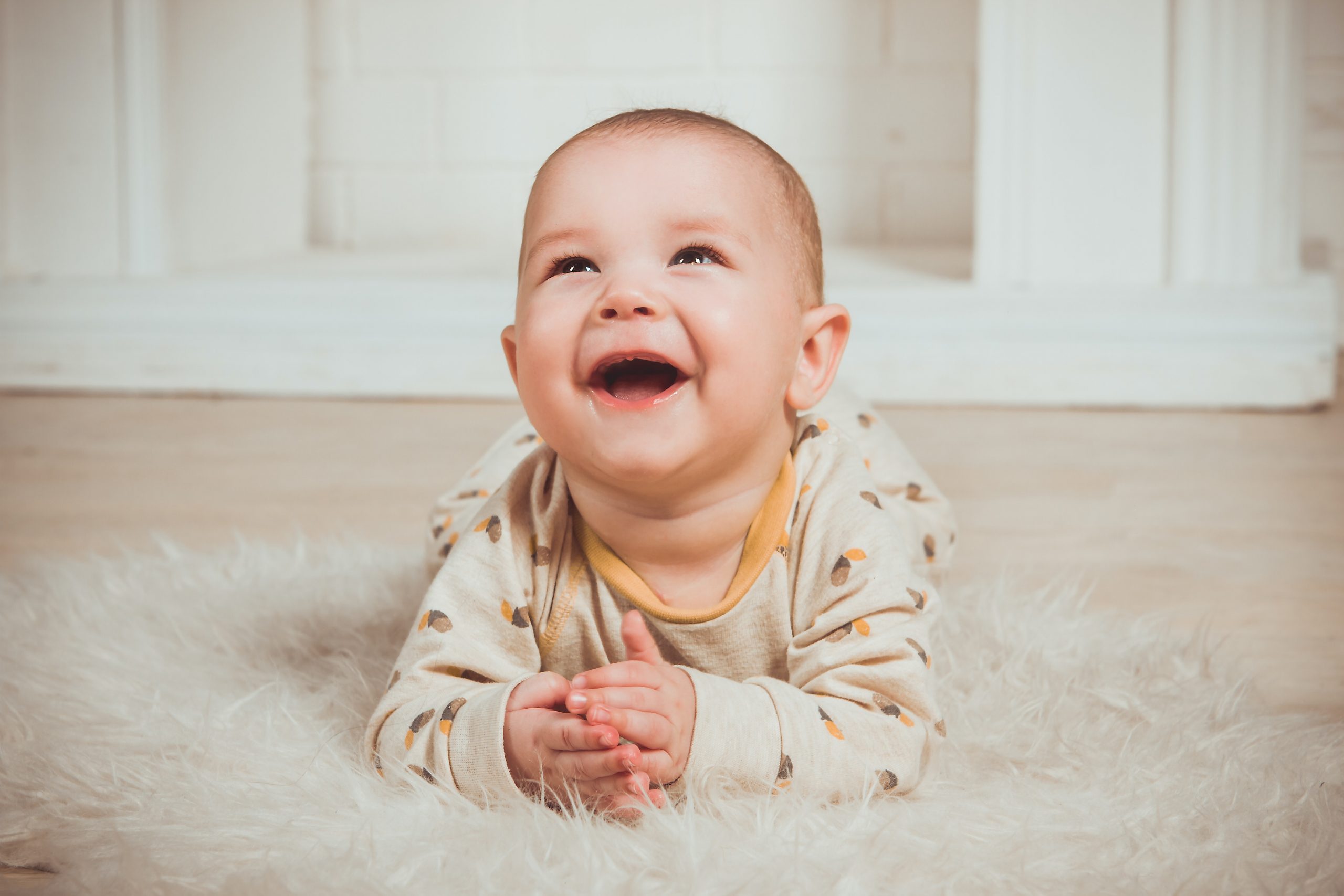 Paw prints certainly aren't the new thing around the block.
It's an old classic that children absolutely love.
At the end of the day, that's what's most important, after all.
Nevertheless, this year paw prints are making a remarkable statement, so you better get aboard the hype train. Go to the shop right now and buy your baby pajamas covered in adorable paw prints. Then, watch how their eyes sparkle.
Watermelon Print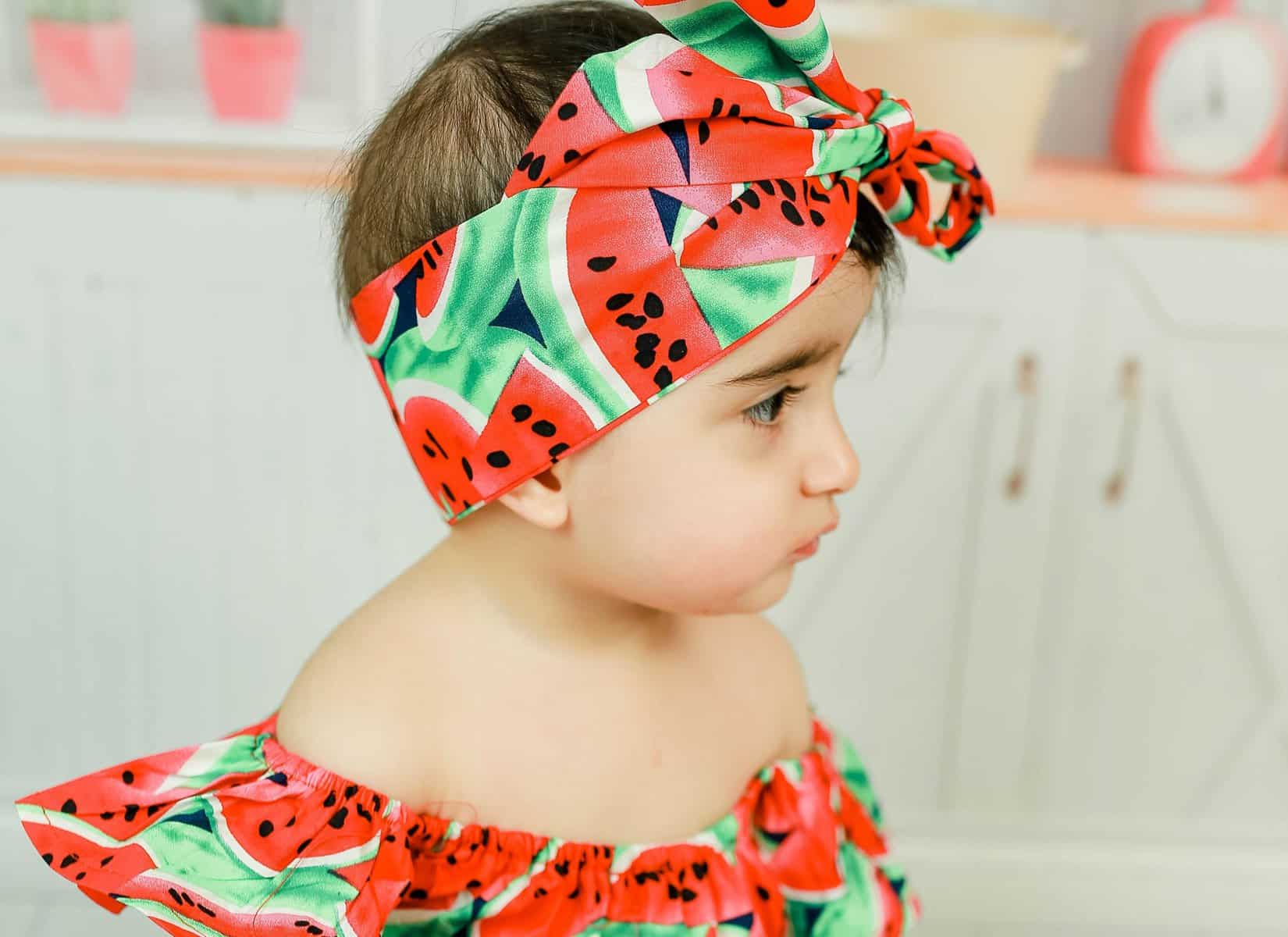 Watermelon prints resemble a new baby fashion trend.
Although we associate this pattern with summer and holidays, it works all year round because sometimes it's nice to be reminded of summer, as well.
If you're the summer type, then this print is a must for you.
The bright contrast of red and green steals all the attention.
With the watermelon print, your baby becomes the life of the party.
How Clothing Affects Your Baby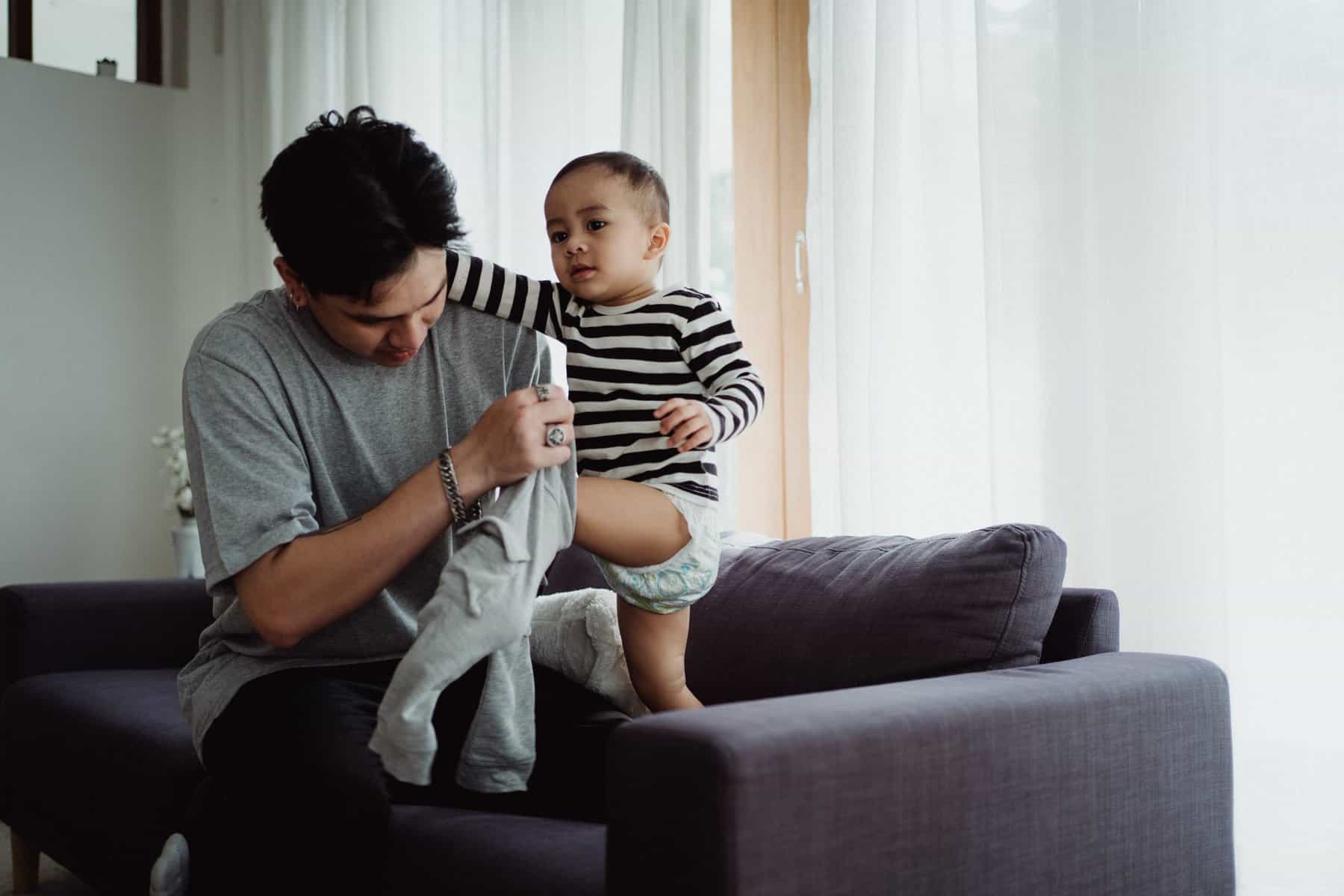 You may assume that babies don't know what they wear.
You'd be wrong.
Yes, they may feel comfort or discomfort, but can they tell the difference between good and bad fashion? If you dress them well, do they appreciate it? Studies show that they do. In fact, it does wonders for their self-confidence.
At around 6 to 7 months, a baby begins to develop a sense of individuality. As they grow up, clothes play a more and more meaningful role in their lives, as they do in ours, as well. It's something that demands true commitment.
Sometimes we forget that kids experience many things for the first time. So, it's our duty as parents to allow them to safely experience clothes, as well, how it feels to wear them, the different patterns, colors, sizes and shapes.
All of this helps them develop in a significant way.
In Conclusion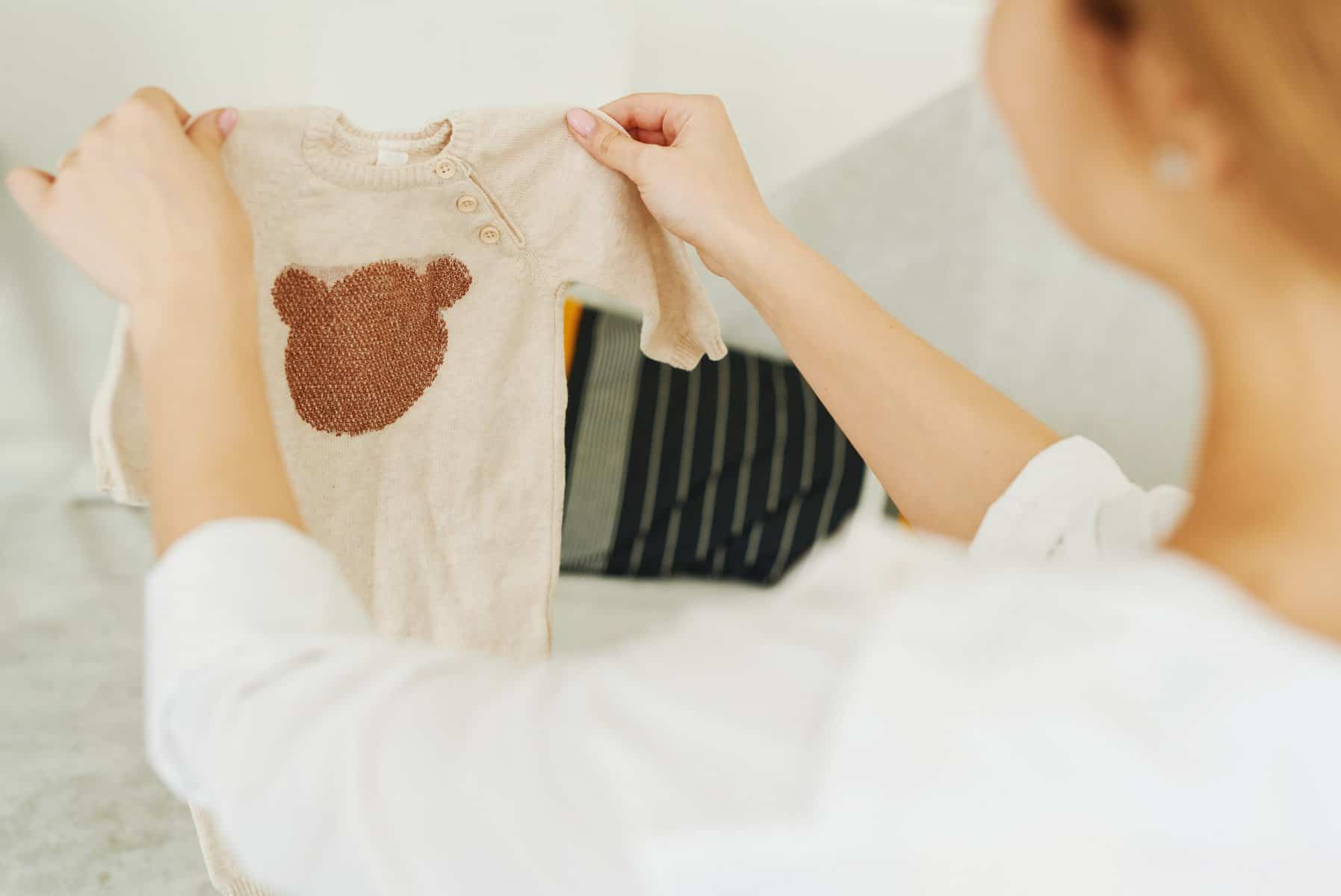 Trends come and go, but one thing stays, and that's safety.
Before you enter the exciting world of baby fashion trends, familiarize yourself with the nature of materials used in making baby clothes. Knowing what kind of materials are safe, organic and natural gives you the peace of mind you need.
In the text above, we have covered the trendiest of trends right now. Yet, in 2022 and, as things stand, likely in 2023, as well, it's all about experimenting and being unique. So, don't be afraid to trust your own fashion sense, too.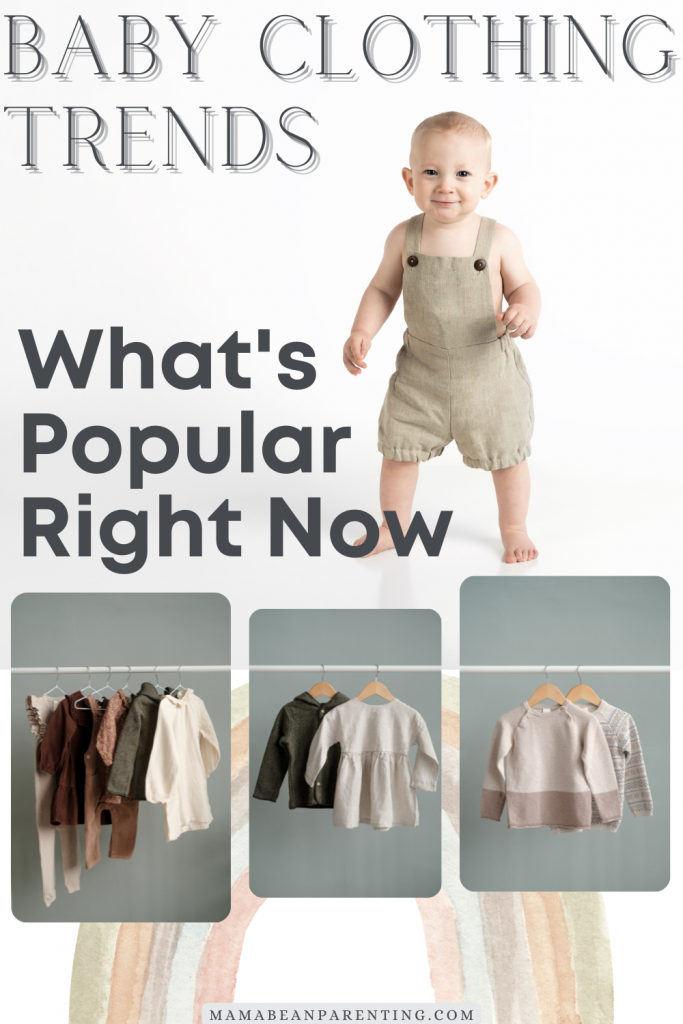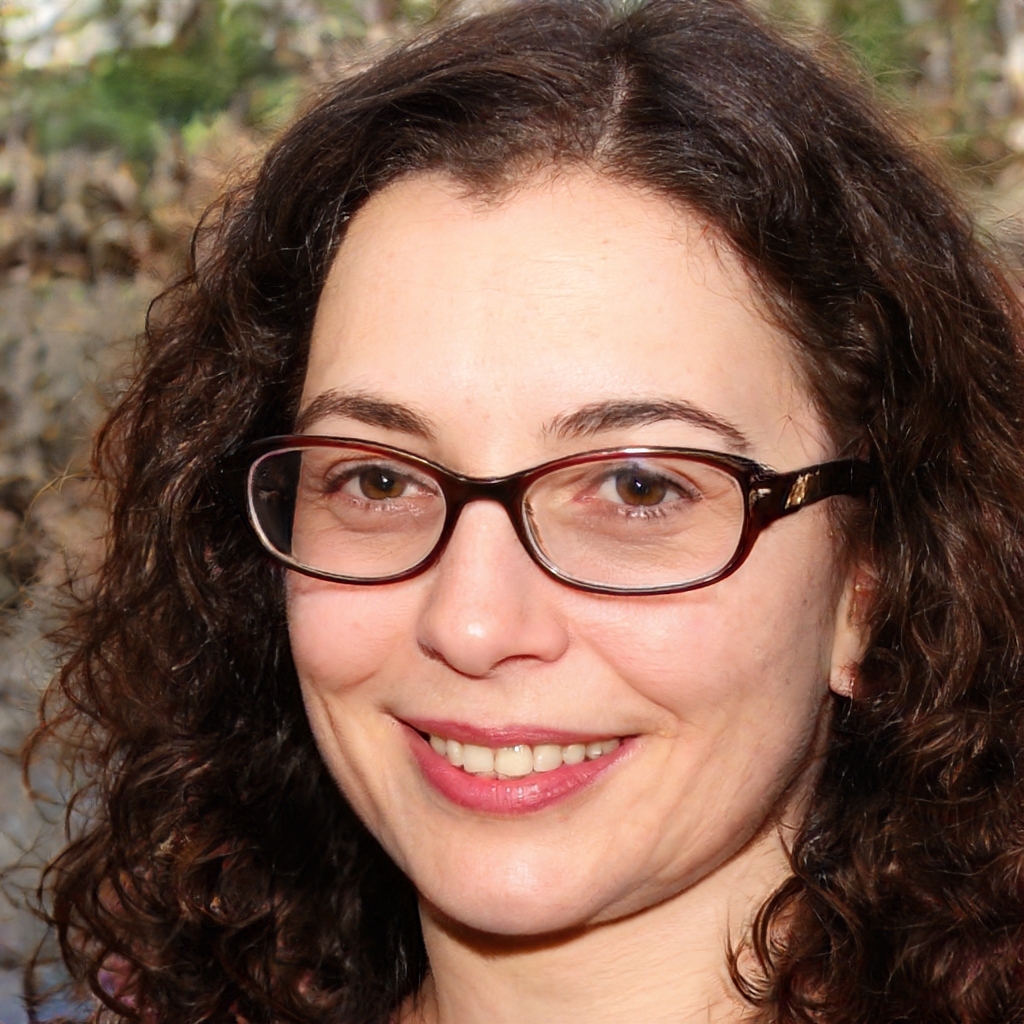 Mother of three and a primary school teacher. I've always loved being around children and helping them, so I chose my path as a teacher. It is sometimes hectic with three children, but I am 100 percent into it and wouldn't change it for anything in the world.