Single moms can't give up on themselves or their children. Being a single parent is so difficult, especially when you're struggling with finances or living arrangements.
It's even harder if you don't have anyone who could help you. However, single moms can't give up because they're the only hope that their children will succeed in life.
Single moms have to be strong even when everything is falling apart. They have to be resilient, and they have to be ready to start over if needed.
Single Moms Can't Give Up – Jovani Mora Story
Jovani Mora is a single mom from Texas and her son Jayden makes her proud. He is her inspiration and everything she did in her life, it was because of him.
Jayden's father lives in another state, and even though Jayden has a relationship with him, Mora is the one who is there every day.
On top of everything, she is a disabled veteran. She is trying to live her life the best way she can. She doesn't want to lose herself just because she's a single parent.
Her main goal was to create a good life for her son. She knew that living without one parent was hard. She grew up with both of her parents, and she felt guilty that her son couldn't have a whole family.
Still, she knew that she couldn't do better at the time, and she wanted to be both his father and a mother.
She wanted him to feel loved and confident. She knew that he would miss his father sometimes, but she tried her best to give her son a good life.
Jayden turned out great. He made her proud and he stayed in school. Mora knows that everything she went through was worth it.
For a while, she had help from her partners, but when her mother passed away, she was on her own. Being a good parent and providing for everyone in the house is a challenge, but single moms can't give up.
I was always trying to step in and do the things that I need to do to take care of him. And to let him feel like you know he wasn't like, a part of the statistic. I had two parents in my household but he didn't, he never had that. So, I felt like, like, I took that away from him. Even though it wasn't my fault that I wasn't with his father, I just felt like he was cheated. And because he did have what I had growing up, it's hard for me, but now is like, seeing that everything in and things are coming together- Jovani Mora
Besides her single parenthood, she had to deal with her own trauma and issues. She had to be the best mom while fighting for herself. In the end, things turned out great.
Single Parenthood And Feelings Of Guilt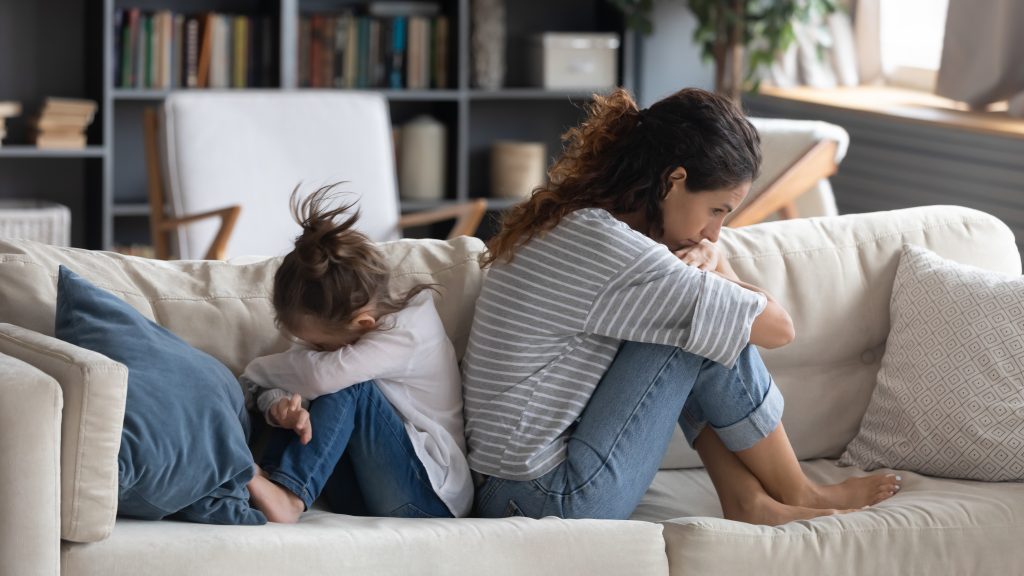 Many single mothers like Mora are feeling guilty because their child is growing up without a father figure. Most children end up living with their mother after the parents split up.
It's proven that kids who end up living with a single parent usually have financial problems and behavioral problems.
Sometimes it's not that bad and the child becomes more resilient and realistic. Sometimes, a child loses their way because he needs a complete family and normal living conditions.
Every situation is different and we shouldn't judge anyone. Dr. Jeffery Yarvis Department of Social Work at Texas A&M Central Texas claims that even though it's hard to raise a child as a single parent, it's important to stay consistent.
It's important to be patient and optimistic. Single parents, especially single moms can't give up.
I think a support system for both the parent and the child is really important in that situation. And really consistency is sort of the cardinal inertia behind success. Don't expect to have what's called a perfect family. There's no such thing as perfect families, the only place you find them is in a storybook. – Dr. Yarvis.
Even when a child has everything – family with two parents, a stable income, and a great childhood, there will still be problems. Nobody is perfect and every family has problems.
It's also important to get rid of the guilt. Single mothers often feel guilty because their child isn't growing up with both parents. But, a child is better off with one parent only than to witness arguments and family problems every day.
There are some unique features in single families, parent families, where the kids are more resilient. Remaining in a very unhealthy marriage situation might actually be worse than a single parent who is very invested in their child's education, their growth, and well-being. Dr. Yarvis
Even when a child doesn't know about family problems, everyone deserves to be happy. If a person is not happy in a relationship, it's better to walk away.
Staying together just because there are children involved is not the solution. Children can't fix a bad marriage. A marriage can't be saved by children.
It's important to try harder to save the relationship when you have children, but nobody should stay just because of the kids. Kids need a loving home, and they need to be around people who are willing to share love and kindness.
One day, the kids will grow up and go away, and your life will be empty and pointless. You will be older and it will seem like it's too late to start over.
It's never too late to start over, but it's better when you walk away sooner. Besides, kids can sense more than we think. Every child wants a stable, happy parent. No child wants to feel like a burden.
Therefore, single moms shouldn't feel guilty for starting a new chapter on their own. Things do get better if you're persistent and patient.
Your child will have a lot of reasons to be mad at you, but that happens in every family. Don't feel guilty and try to make the best out of your situation.
As a single parent, don't give up, don't think that you're a failure, and no matter what anyone tries to judge, you don't just don't think about that. Think about your child, and what they need to succeed in life. I've always told him, like, it's you and me against the world. Like, no matter what, I'm going to do my best to be there. – Jovani Mora
Embracing The Truth
Single mothers need our support and sympathy. However, if you're a single mother, don't waste your time and energy on feeling sad and disappointed.
Becoming a single parent is not the best scenario, but when it happens, you have to embrace your situation. You have to accept the truth and move on.
Feeling sorry for yourself won't help you, but don't be too hard on yourself. You can't expect perfection, and you have to accept that you will make mistakes.
You will disappoint your child from time to time. You will struggle with some basic things just because you're a single mom.
When you're a single mom, you have to be brave and fierce. You have to be ready for every situation, and you have to find a way to feel calm and in control.
Try to find balance in everything, and give your best. Give your best, but don't torture yourself if you fail.
When you're a single mom you can't afford to quit the job you hate, but you can always look for another one. Just don't give up on yourself or your kids.
Life is always full of ups and downs. Someone is very lucky, and their life seems great, but you have to deal with your own luck and destiny. Don't compare yourself to others.
There will always be someone better than you. There will always be someone worse than you. You have your own path, and you're unique.
Give yourself some credit for everything, and try to be the best parent you can possibly be. Raising kids is more difficult than we think, especially nowadays. Modern generation is more complicated, and it takes time to make things right.
Life with kids is always full of surprises and single parenting can be a rewarding experience if you take good care of your mental health.
In Conclusion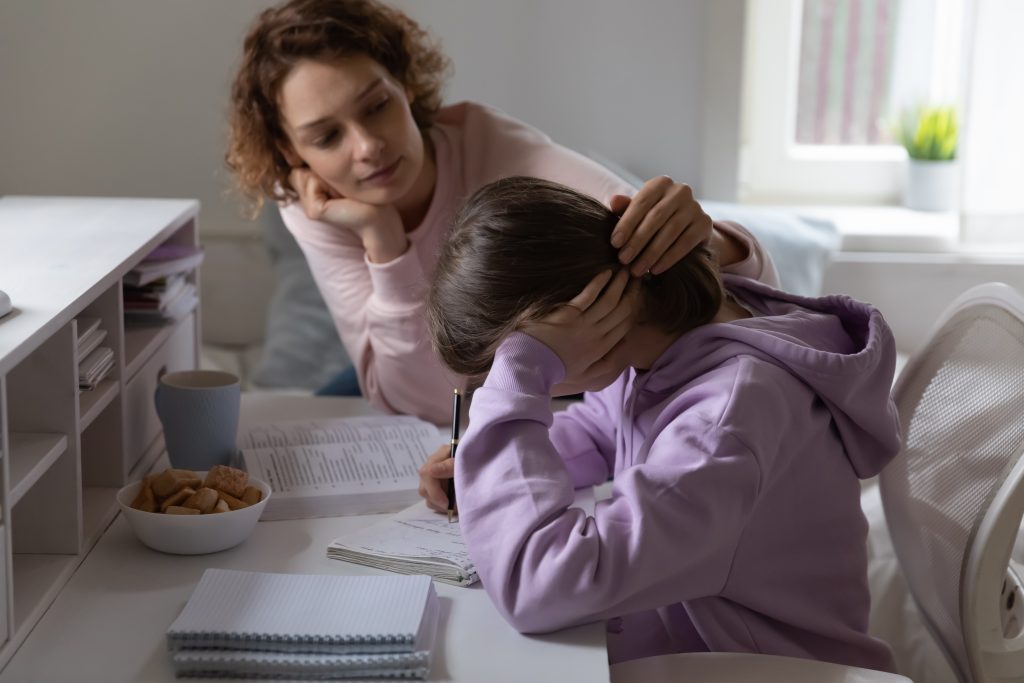 Single moms can't give up and Jovani Mora is the perfect example of that. If you love your child and you want what's best for them, you can't give.
Single parenthood is challenging, especially single motherhood. Most women earn less money, but kids usually live with their moms.
A mother is like a default parent. Most fathers don't mind admitting that the mother is a better parent and that it's logical for kids to live with her. Single mothers have a lot of ups and downs in life, but they know why they're fighting.
Mora will never forget her pain and struggle, but she knows why she did it. She knows that her son needs her to be a superwoman. She believes that it's essential to be a fighter when you're a single mom, and she's right.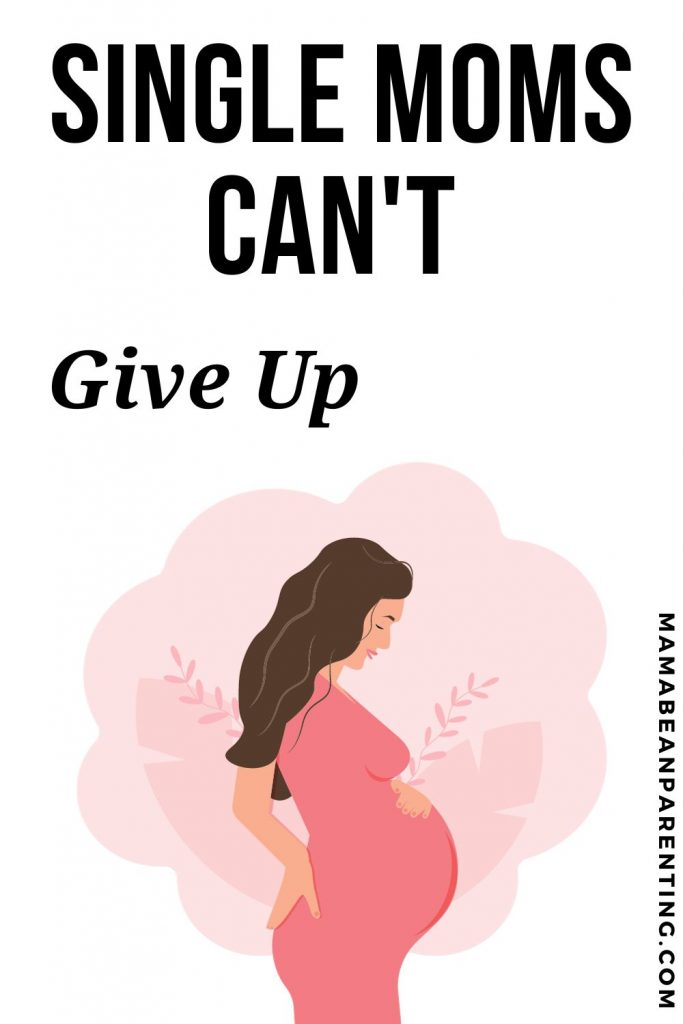 Source – 25 News KXXV
Hi all, I am Sidney, an accountant, a hobbyist photographer, and a mother to two sweet girls who are my motivation. I love sharing the tips and tricks I gained all these years I've been a mother. I hope it will help you!