Single mom starts a new chapter and creates a better life for herself and her child. She wants to do better and she is grateful for everyone who helped her.
I want to tell her story and I want to motivate other single moms to do the same. Being a single parent is exhausting and it seems impossible to find a good career path.
It seems impossible to follow your dreams when you're a single mother. This mother will show you that anything can happen. Putting yourself out there and asking for help is always a good thing.
Don't be afraid to try something new. Don't be afraid to change everything. Change is a good thing, and without change, there is no progress.
Single Mom Starts A New Chapter
Alyssa is a single mom from Greensboro, North Carolina. She was always a hard-working person, and even though she was a high school graduate, she was working to provide for her child.
Alyssa didn't give up on education and working. She wanted to provide for her kid and she wanted to be a useful member of the community. However, Alyssa knew that her life would always be difficult unless she chose to change certain things.
Alyssa joined Guilford Child Development's Family Success Center because she wanted someone to help her develop her career. She wanted someone to advise her on how to proceed.
After her coach Melissa Tearry talked to her, it was obvious that Alyssa needed a lot more. She needed to change her career path completely. Her current job and career weren't a good choice.
Her coach knew that she wouldn't be able to provide for her daughter with that job. She needed something that pays better and she needed something that will give her an opportunity to grow.
Since General Dynamics, a Greensboro-based company that engineers and manufactures technology used for undersea and optical systems was looking for workers at the time, Melissa decided to help Alyssa land a job there.
They prepared for a few weeks. Alyssa needed a new resume, and some new clothes for the interview, and she needed to practice her interview skills.
Luckily everyone at the Guilford Child Development's Family Success Center was ready to help. They organized a few mock interviews, and Alyssa was ready to go and get that job.
She was hired as a manufacturing assembler. Since she got her new job, she has paid off her car and bought a new home.
Alyssa is very grateful because she has a good job where she can thrive as an individual. Additionally, she can provide for her child and she can enjoy life. She doesn't live from paycheck to paycheck and she knows that she will develop her skills in the future.
People Who Are Ready To Help
Alyssa found help and support and many other single moms can find it too. There are many people, groups, and organizations that are ready to help.
Good people out there are aware of all the struggles others have to go through. They know that young people need motivation and help. They want to empower families.
They want to help parents succeed, but they also want to help children to have a good life.
Every person in this world has a gift and a talent. Every person is worthy and it's normal to help people when they need help. Some people can't see their valuable skills and they're not confident enough.
Sometimes they don't have enough time or resources to make a change in their lives. That's why it's important to give them a boost.
We need to help them and empower them. We need to help them to discover their skills and assets. We have to find a way to boost their confidence.
There are many people who deserve help, but single parents are usually in the most complicated situation.
When you don't have kids and when you're carefree it's hard to land a good job and pay your bills. It's hard to live a good life and it's hard to earn enough money for everything.
When you have kids and you're a single parent, it seems impossible to do it all. Even some people with good jobs are struggling.
That's why we have to pay more attention to the single-parent crisis. We have to understand that these people need our help to raise their children.
Their children are the future, and their children deserve a chance. Some of those children are very intelligent and talented. They're destined for grand things. We have to give them an opportunity to shine.
We have to give them a chance to prove their talents and intelligence. But, even if they're average, they still need guidance and attention.
Single mothers are heroes, but sometimes they can't make it on their own. Sometimes they can't do better until we help them. So, try to be a better person after reading this story.
There are many positive and negative stories about single motherhood, and it's our job to create more positive stories. It's our job to help single parents to find stability and safety.
There are many ways you can help. Donations and volunteering are always useful. Every good deed is valuable. If you don't have a lot of time or resources to help single parents, try to spread kindness. I'm sure you know someone who is a single parent.
Try to be supportive and understanding. Try to be their friend if you can't do anything else. These people need every type of assistance. If you're a single parent yourself, use this story as an inspiration. Try to create a better future for yourself.
Alyssa started a new chapter in your life. You can start a new chapter too. You can be whoever you want to be. It's okay to dream and it's okay to have big goals.
You're good enough to succeed. You're smart enough to become wealthy. Don't miss your chance to become happier. Don't miss a chance to improve the quality of your life.
Future Of Single Parents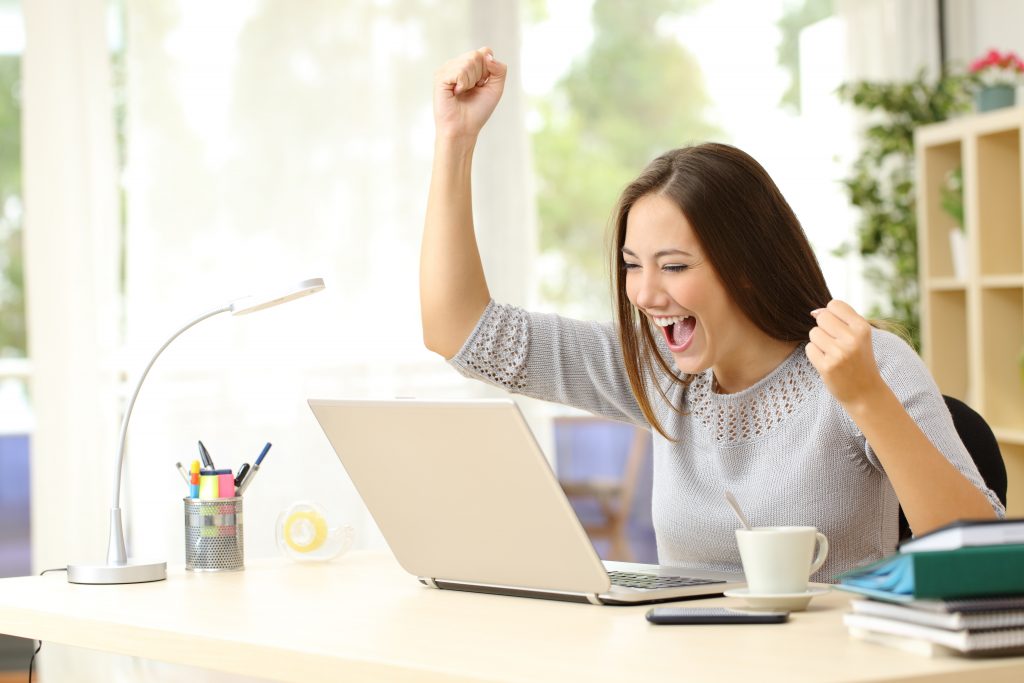 Every change is difficult and time-consuming. Many single parents are struggling in life, but they're not brave enough to take the leap.
They think they're not capable of making a change. They're afraid and they don't want to leave their comfort zone even when that zone is not comfortable at all.
Sometimes it's easier for people to accept the reality than to change something. Sometimes people are afraid of other people's judgments and opinions. Sometimes they're afraid of failure.
The truth is – you can't know what the future holds. You can't predict the future and you can't be sure that something will be the right move.
However, if you don't do something to change your life for the better, your future will be the same as your present or worse. You will be unhappy and life will be hard all the time. This doesn't have to be true. You can change things. You can change your situation.
Single parents are going through a lot, and most single parents have financial problems. Most single parents don't spend enough time with their kids. Most single parents are constantly worried and tired.
This is the harsh reality. Even when people have help from someone, it's hard to make a positive transition. When you want to thrive in life, you have to work hard. When you want to be happy and fulfilled, you must be persistent.
This is hard for every individual, especially a single mother. But, the results will save you. The results will bring you everything you desire.
You have to fight for a better future. You have to become one of these inspirational stories. Life is too short to be unhappy and worried. You have to unleash your potential and you have to seize all the opportunities.
Many single moms lose their confidence. Their life is all about kids, and that's normal in the beginning. It's hard to devote some of your time to yourself, your education, or other people.
But, that period shouldn't last for too long. It's important to start working on your life as soon as possible. It's important to pursue your dreams.
Just because you're a single parent with obligations and duties doesn't mean you can't be ambitious. Your path will be more complicated, but you will be so proud of yourself.
You will find what happened and you will give your children a chance to flourish. You will give them a chance to be free.
When we talk about single moms and their future, I think that it's important to mention their social life. Their main focus is kids and a job, but if we want single moms to be happy, we have to encourage them to have friends. We have to encourage them to open their hearts to love.
Their priority will always be the wellbeing of their children, but they deserve a life of their own. They deserve to have someone to talk to. They deserve to have someone who will be their support.
When it comes to romance, it's always hard for single moms to move on. Some of them try to do it too soon, and others feel like they will never be ready to be with someone.
When you're a single mom, you must be careful when choosing a partner. You have to be serious a little bit, and you have to take things slow.
This doesn't sound fun, and since most women are afraid that a relationship will create chaos, they try to stay single.
But every person needs love. Every person deserves a partner. Single mothers deserve to find love and acceptance. They deserve to feel worthy and deserving.
I want you to understand that your future can be wonderful. You can change your mindset and you can attract amazing things and people into your life.
You have everything you need to start over. You're ready for a new beginning and there is no reason to postpone your success and happiness. Don't neglect yourself and don't ignore your needs.
Self-care is more important than you think. When you're happy, your children will also be happy. If you feel lost, find some support groups for single moms.
Single parenting is difficult for everyone, and sometimes it feels good to share all those struggles with someone. A support group will help you to create your survival guide.
You can have it all if you decide that you're ready. You can enrich your life and your children's lives in so many ways. Single parenting and single motherhood can be a lot better.
Growing Up With A Single Mother
Growing up with a single parent is always different and challenging, but I want to focus on growing up with a single mom. Every child is unique, and some kids are more emotional and understanding, while others are difficult to handle.
Children who grow up with a single mother are always affected by many negative things. In most cases, these kids don't have enough financial resources for everything they want or need.
They usually grow up in poor living conditions, and their chances for a good education aren't so great unless they get a scholarship. This means that these kids have to work a lot harder just to get accepted to a certain school.
Besides financial struggles, these children are often neglected. This doesn't happen on purpose, but single moms don't have a lot of time to deal with every single thing.
They don't have a lot of time to pay attention to small details. They often forget things, and that's normal. That's life, and they're doing the best they can.
Most kids understand. Most kids know that their single moms are too busy to pay attention to small things, but they still miss them. They still miss the attention.
Many people think that this makes them resilient and strong. And, indeed, these kids are usually independent and stable. They have to be. They don't have a stable family or support system.
However, some kids are damaged and hurt. They feel neglected and left out. They lose their confidence and they lose their path. Every child who grows up with a single mother has a different story. Every child has different dreams and goals.
It's hard to live your life without both parents. You always feel like something is stolen from you. You feel abnormal and you dream about having a regular life.
That's why every single mom has to do what's best for her kid. She has to take care of herself and she has to take care of her life.
When a single mom starts a new journey, everything is easier. First, she is setting a good example for her kids. When they see her working hard, they know that anyone can go after their dreams.
Next, she will be able to give them a better life and better opportunities. She will be able to afford so many things.
All these things won't change the fact that these kids are growing up without one parent. There will be many moments when a mom will miss something.
There will be many moments when things will be bad and the kids will be sad. But, this is something that happens in every family. Single mothers are always struggling with guilt and low self-esteem. They always feel like they're not enough.
It's true that kids who grow up with single mothers have a lot of problems and troubles. Nobody is denying that fact, but the situation can be better.
So many people have kids together and they're divorced. Most kids see it as a normal thing even when they need their whole family. Every single mom should start a new chapter because her kids deserve a better life and a happy mom.
Their life is not so easy. They're not mature enough to understand some things, and that's why we need to give them the best childhood possible.
We need to show them the beauty of life so they can grow up to be stable and rational. We need to show them that persistence and fighting are always welcome.
Asking For Help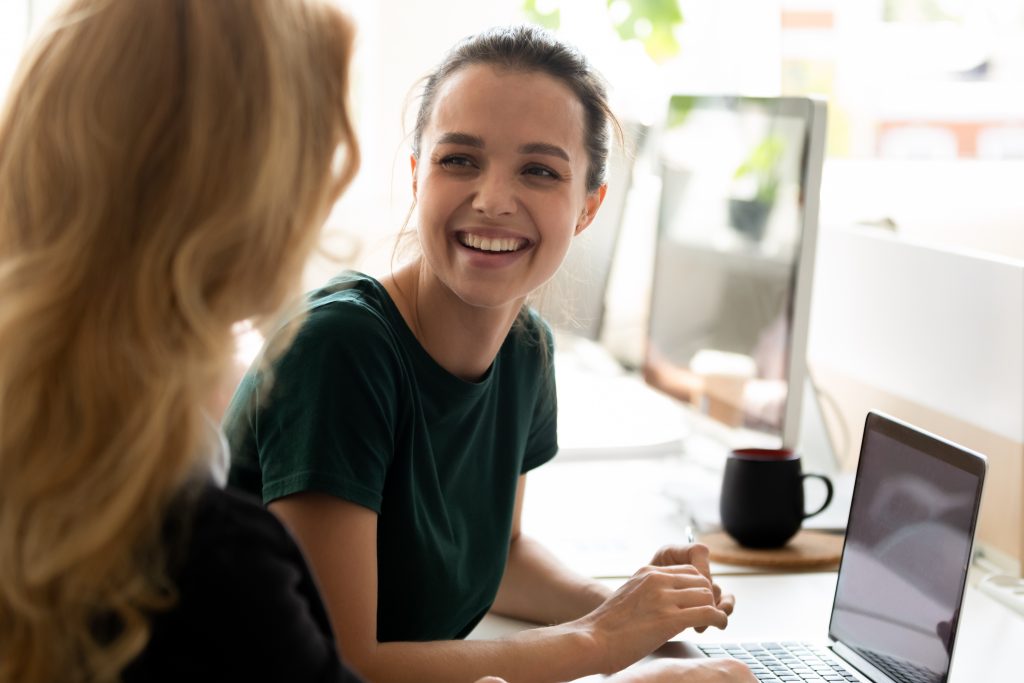 Alyssa wasn't embarrassed to ask for help. She knew that it would be hard for her to get a good job on her own. She knew that she didn't have a lot of free time to spare.
Many single mothers could use someone's help, but they're too afraid or too embarrassed to ask.
They're too proud and they don't want to be judged. Many of those single moms had a messy breakup with the father of their children and now they want to show that they can do everything by themselves.
Some of those single moms have problems with their families, and they don't want to seem weak and needy. Some of them don't want people to feel sorry for them. All these opinions and emotions are normal.
It's hard when you can't find a way out of a bad situation without someone's help. It's hard to forget about your pride and principles.
However, no matter how hard it is, single moms have to do it. Single moms have to understand that other people's opinion doesn't matter. There is no reason to feel embarrassed or unworthy. There is no reason to feel like a burden.
If you're a single mom, this story is your sign to ask for help. You don't have to ask your family or friends to help you. You can ask around and find some organization or a group that helps single mothers.
There are many benefits for single moms, you just have to discover them. There are many schools and colleges with daycare and night classes.
So many organizations are willing to help you to land a better job. These groups have sponsors and partners. You will progress much faster with their help.
Don't be alone all the time. You don't have to do every single thing by yourself. You can find help and you can change your life. Don't be too proud and too insecure.
If you don't get a lot of help in one place, just go to another place. Keep going until you find the support you need. Don't be alone because you don't have to be alone.
You can live a different life, and you can change your perspective. Asking for help is not easy, but it can save you.
Having Faith
Alyssa is happy with her progress for now, but many single moms want more. They want to be very successful and accomplished. They want to become doctors, lawyers, and scientists.
All of this is possible. If you're a single mom, you will need more time to achieve everything you want, but it is possible.
You have to be determined and you have to believe in yourself. You won't succeed if you don't have faith.
People can help you and you can push yourself, but you won't accomplish your goals and find happiness without faith and positive energy. You have to believe in your knowledge and power.
You have to change your attitude and you have to become fierce. Your new adventure could start soon, and you have to embrace transformation.
In Conclusion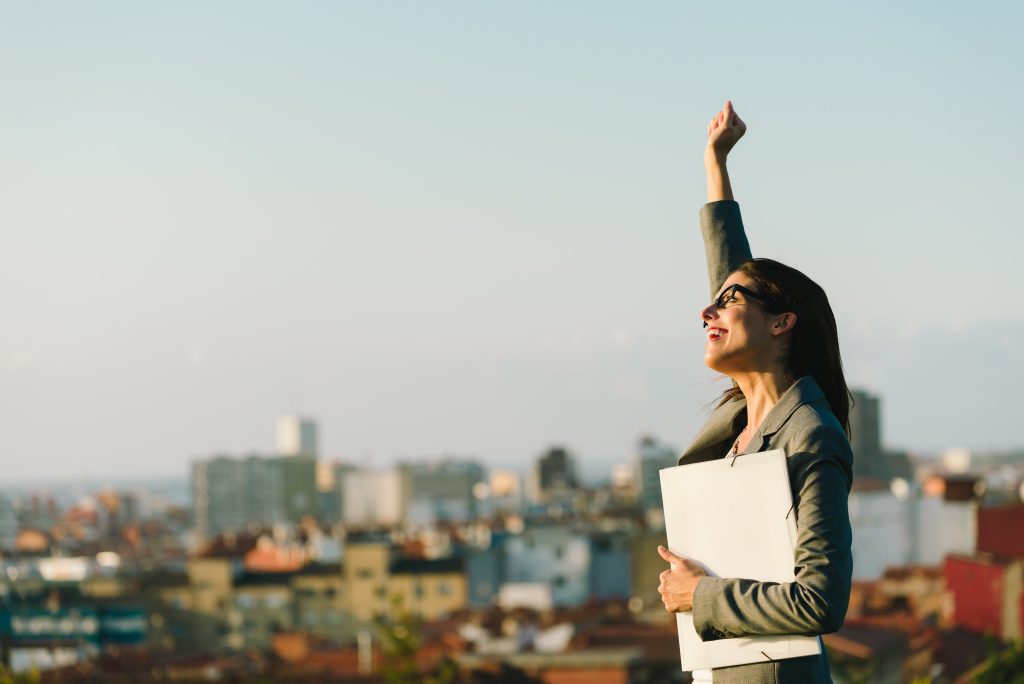 When a single mom starts a new chapter, it's always something that fills our hearts with joy and hope.
It's always wonderful to hear that people want to improve themselves and their lives. Just because things didn't work out for you in the past doesn't mean you should give up on yourself.
We have to learn more about these stories. We have to praise these women who aren't afraid to start over.
Stories about single moms and their journey are always emotional. Their path is not easy and they always have to sacrifice a lot to change something.
Sharing their stories will help everyone to realize that life is filled with so many chances for improvement and development. It's always possible to do something that will bring you magical things. Every day of your life is a blessing and wasting your time shouldn't be an option.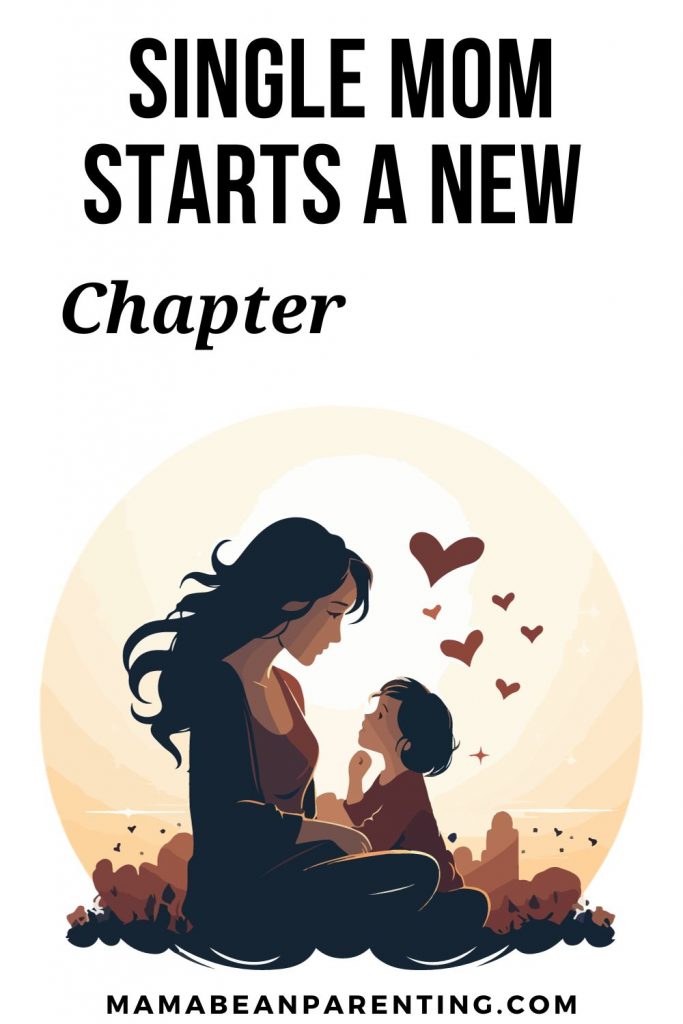 Source – CHILDREN&FAMILIES FIRST
Hi all, I am Sidney, an accountant, a hobbyist photographer, and a mother to two sweet girls who are my motivation. I love sharing the tips and tricks I gained all these years I've been a mother. I hope it will help you!