Single mom of five and a superstar is not easy to become. This story will tell you more about a single mom's journey to success and an amazing career.
Every single mom wants to do everything she can to improve her life. Every single mom wants to give her kids a better future.
I enjoy telling these stories because they're motivational for single moms, but also for everyone. They can truly change everyone's point of view.
Single Mom Of Five And A Superstar
Ieshia Champ is a single mom from Houston, Texas. She has 5 kids, and she is an attorney now. But, her journey was difficult, and she had so many ups and downs in her life. Her path to success wasn't the usual one.
Ieshia was in foster care for most of her life. Her real parents were drug addicts, and she lived with her grandmother when she was a little girl.
Unfortunately, CPS took her from her grandma, and her foster care journey started. She changed a lot of foster families, and when she was a teenager, she started staying with her friends.
Instead of focusing on the joys of childhood, she was always worried about where she would stay that day. Her safe place was school. She was always worried and overwhelmed with something.
She didn't want to end up like her parents, but she didn't know how to improve her life. She didn't even graduate high school, even though she wanted to be a lawyer.
Ieshia was quite confused for a long time. She wanted to be someone important in her community, but she didn't want to go to school. She even used drugs for a while, and she was a complete mess.
She gave birth quite young, and she had 4 children in her early twenties. Unfortunately, the father of her kids passed away due to cancer. She was devastated, alone, and she felt empty.
She also lost her house in a fire, and she lost all of her possessions. Her life was full of bad luck and accidents.
She knew that she had to fight for her kids now. She went back to high school, and after successfully finishing it, she started going to college too.
In the meantime, she gave birth to her 5th child, and her journey was even harder. But, she had a goal. She wanted to finish law school, and she was ready to do everything in her power to make that happen.
Her journey was long, but she made it. She is grateful for her amazing children. She also had a lot of help from her sister.
Her sister helped her with cooking and the kids. Her kids helped her study, and they took care of themselves when she was too busy.
Ieshia is also happy that her church family helped her. Her church and the people in it gave her comfort and support when she was down. She found strength in their words. They prayed for her growth.
Now, she knows that she owes her success to her family. She wants to share her grand accomplishments with them because she knows that they helped a lot.
Ieshia's story is truly amazing. She is a single mom, but her past is also complicated. Many people admire her for her persistence and diligence.
Ieshia is happy to be a good role model. She wants the world to know that anything is possible if you're ready to work hard. It's never too late to fulfill your dreams.
Many of my peers identify me as a walking testimony, and are amazed at where I am today. I was once told that the odds were against me. I responded by not just defying the odds, but destroying them by resurrecting a dream that died. – Ieshia Champ
Persistence Is The Key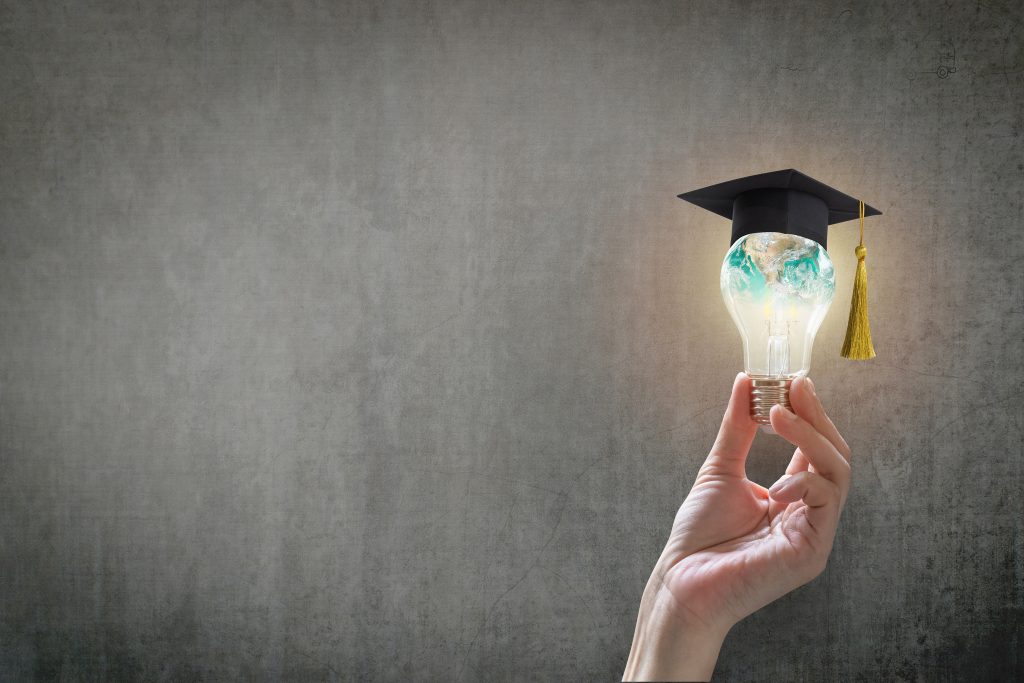 When we talk about single moms and their journey, it's always easy to say that they have to start over. It's easy to start with school again. Maybe the decision to do it is not so easy, but the process itself is.
The most important thing is not giving up. Ieshia had so many ups and downs, and the hardest part was sticking to her goal.
When we talk about single moms and their education, we have to be honest. We have to tell them that their journey will be very hard. They're capable of anything, but they have to know that there will be moments when they will want to give up on everything.
Every beginning is hard, but when you're going back to school, the beginning is sometimes the easiest part.
Nobody will give you a degree because you're trying hard. You have to show knowledge and talent. Trying hard and being present is the first step, but there are many other steps.
Many single moms are going back to school, but many of them give up too soon. In most cases, the journey is long and exhausting. The results are amazing, but you have to be patient and strong all the time.
There will be some moments of weakness, but it's important to get back on track as soon as possible.
The things that seem scary are the things that will change your life. Giving up won't bring you anything but disappointment and a lack of confidence.
Going back to school and learning something new that will get you a good job is the best thing you can do as a single mom.
Whenever you feel hopeless and whenever you feel like you're not good enough, just remember that you will become someone amazing at the end of your journey.
You will give yourself a sense of purpose and you will give your kids everything they want and need.
You have to survive those moments of weakness. You have to survive those moments of insecurity. The path to glory is always complicated and complex. But, you're good enough to succeed. You're smart enough. You have what it takes to become successful and respected.
Every good thing takes time, patience, and sacrifice. Stay optimistic and stay devoted no matter what happens.
Don't accept failure, and pick yourself up after every breakdown. You just need a little bit more time and effort. You just need to believe in yourself.
Turning Off The Background Noise
Ieshia made it, and she had a great support system. She had some great people around her who helped her a lot.
However, some single moms don't have that. In most cases, people look down on single moms who are struggling with classes and homework. Some people make fun of them and their long journey.
Sometimes those people are complete strangers, and sometimes they're someone you know. When you truly want something, you have to listen to yourself only. You have to listen to people who want to encourage you.
Negative, judgmental people shouldn't be a part of your life. You have to ignore their comments, their looks, and their opinions.
Some of them are jealous, and some of them have no idea what ambition is. The point is – don't let anyone mess with your dreams.
You have to focus on your goals and your kids. You have to tell yourself that one day your sacrifice will be rewarded because it will be rewarded. One day, all those negative people will be silenced by your success.
People who bring you down are not the people you should listen to. You need positive energy and inspiration in your life.
In Conclusion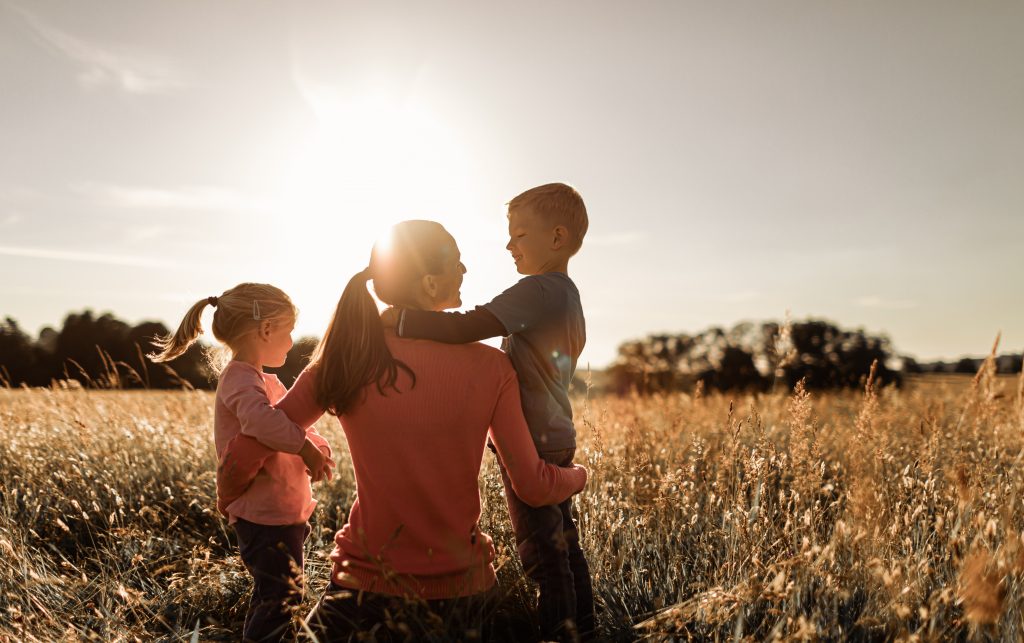 Ieshia is a single mom of five and a superstar and her journey is amazing. Her life story is quite sad, but if she can do it, so can anyone else.
She knew that she had to find her happiness. She knew that she had to help herself. Waiting for something to happen is not the key to happiness. You have to figure out what you want.
You have to stop limiting yourself. Don't be scared and don't be pessimistic. The world is full of opportunities and you have to go after them. Being a single mom can be the worst thing in your life, but you can turn it into the best thing if you want.
Use this story as a reminder to never give up on your hopes and dreams. Allow yourself to find the essence of your life. No matter what happens before, you can always find something that will heal your wounds.
Single mothers are our heroes. Their strength and faith are remarkable. They are proof that being a single parent can't stop you from living your dream life. This mom of 5 is a great warrior. Every single mother is a true fighter.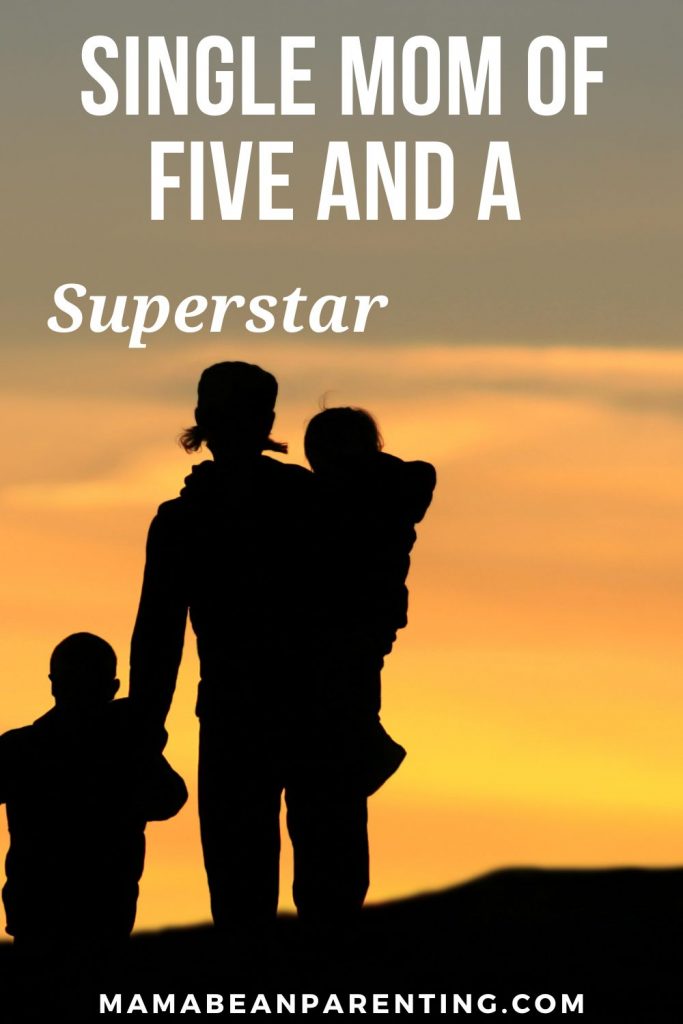 Source –BuzzFeedNews, Love What Matters
Hi all, I am Sidney, an accountant, a hobbyist photographer, and a mother to two sweet girls who are my motivation. I love sharing the tips and tricks I gained all these years I've been a mother. I hope it will help you!