Being a single mom is an endless struggle and that is something that many people can confirm. This story will show you how many single moms had to go through homelessness and poverty. They're still fighting to have a normal life, but they want people to know their stories.
Single mothers have so many challenging things in their life and yet people still find a way to judge them. They're doing the best they can, and we have to support them.
Struggles of single parents are countless, and until someone becomes a single parent, it's hard to believe that there can be so many complications.
Being A Single Mom Is An Endless Struggle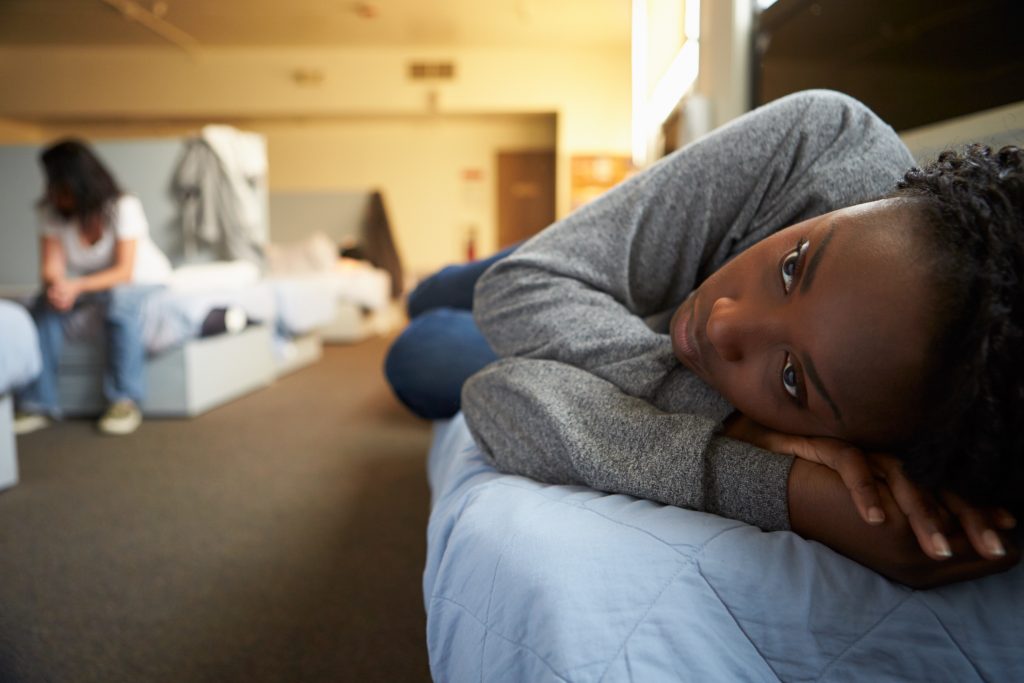 That being a single mom is an endless struggle is confirmed by many single mothers. So many women had nowhere to live, and they had a child with them.
Being homeless is hard even when you don't have a child. The USA has a lot of homeless people. The main reason for that is non-affordable homes and the economy.
It's enough to miss one payment on the house to become homeless. It's enough to lose a job to get evicted. Homelessness is something that can happen to anyone.
Many people think that homeless people are usually drug addicts, alcoholics, and criminals. Unfortunately, the reality is different. This story will help you to see how complicated it is to handle homelessness and single motherhood.
Meshell Whyte
Meshell Whyte is a single mom from Boston, Massachusetts. She is not homeless anymore, but she was homeless for 3 years.
In 2016, she came back from Antigua where she went to attend her father's funeral. She was 5 five months pregnant at the time, and she had to do something about her housing situation.
For a month, she stayed with friends. She knew that the process of getting accepted into a shelter was complicated.
But, the baby was coming and she had to stop with the couch surfing. The first step is going to the Department of Housing & Community Development in Boston. She had to prove that she was pregnant and that she was homeless.
She needed a lot of papers and the process was exhausting. She got placed in Hastings House which is the largest family homeless shelter of Economic Mobility Pathways EMPath (a nonprofit that focuses on helping people out of poverty).
Her son was born with a lot of disabilities. That stopped her from looking for a job. She tried to find a suitable daycare for her son, but his disabilities were too complex. And this was one of many challenges for a single mom.
She had to take care of him. Even when she had the money to find a nurse to take care of him, she still had to be there for a lot of time, because he needed a lot of care and attention. Finding a child care for him seemed impossible.
Eventually, her son was accepted into the Boston Public School system. She still has to be around because there aren't enough assistants for children with disabilities.
She left the shelter after 3 long years. She was so determined to leave that she found the worst apartment. She says that it was awful, but she needed something that would help her to get out.
Luckily, Meshell stayed there for six months only. She found a better apartment, and currently, she is an advocate in the Voices Advocacy Council (VAC) at EMPath, a group that shares its life experiences with policy makers and advocates for legislation in the Massachusetts State House.
From being in a shelter, I became an advocate for families, I became an advocate for housing and I became an advocate for homelessness. I don't know where I would be if I wasn't an advocate. – Meshell Whyte
Just imagine how hard it is to be a single mom, to lose a parent, and to have a sick child. Meshell says that therapy helped her a lot. She needed therapy to face all these challenges and setbacks.
She felt like everything was too much for her, but she endured all of it. She became a winner.
She also wants other people to acknowledge the problems with homeless people and shelters. Many people are ready to complain, but all those people aren't ready to do something meaningful.
Her message is that it's important to get involved in the whole process. If every person would do something, everything would be different.
She wants to make a difference and she doesn't want to be passive anymore. Her goal is to change something in her community. Her goal is to help people who truly need help.
Maryanne Lundy
Maryanne Lundy is a single mom of three kids from Indianapolis. She wasn't homeless for a long time, but being homeless changed her life and perspective.
She lost her home during the pandemic in 2020. She worked in a hospital, but she had to quit her job. She couldn't pay rent, and nobody wanted to understand her situation.
She was evicted, and she stayed with some friends and family in the beginning. Since that wasn't a good, long-term solution, she ended up in Horizon House – a homeless shelter in Indianapolis.
Maryanne says that the experience wasn't too bad, but she found an apartment three months later with the help of Family Promise, an organization focused on ending family homelessness.
This experience reminded her that things can change in a day. She started going to counseling for single moms.
Just being a single mother and knowing that you are not the only one going through what you are going through. And having someone that you can talk to has been a big help in my life – Maryanne Lundy
She also want to help people who were facing the same issue. Maryanne realized that becoming homeless is not hard at all.
Her main goal is to give her children everything they need. She is a single mom who went through a lot. Her childhood wasn't great. She was in foster care because her mother was an alcoholic. She was beaten, raped, and molested as a child.
She experienced so many bad things, and she wanted to give her kids the best life. Of course, Maryanne knows that things will be bad sometimes. She knows that nobody is perfect, but she wants her kids to have a better chance in life than she did.
Her life was full of ups and downs, but she is still optimistic. She still hopes that things will turn out okay. She is determined to keep pushing and keep fighting.
Some people have a lot of bad luck in their life, but they shouldn't give up. Maryanne always believed that things could get better. She wants to believe that things will change because she wants her children to have a better life.
Ramona Bravo
Ramona Bravo is a single mother of six kids from Marlin, Texas, and she survived many hardships. She was a victim of domestic violence. She was homeless, and she was broken.
In 2017, she finally left her abusive partner, but she went back a few times until she finally decided to leave for good in 2021. Ramona also pressed charges against her abusive partner.
She lived with her mother, and she took care of her because her mom was sick. After her mom passed away, her brother decided to sell the property and she had to move out with her kids. She didn't know what to do, so she reached out to Family Promise.
At first, she was scared. She was surrounded by so many professionals, and she didn't know what to expect.
But, she got a lot of help. She found a job as a caregiver, and she is pursuing an associate degree in criminal justice. Her job gives her a lot of financial freedom, and she finally has a house of her own.
She is happy and peaceful. Ramona knows that she couldn't do it without the help of Family Promise.
She is also helping people who are also victims of domestic violence. She almost lost her life, because, in the end, her partner wanted to kill her.
She has two daughters and she also wants to set a good example for them. Now she knows that you can achieve so many things if you're brave enough to walk away from people who are ruining you.
Sometimes she can't believe that this is her life now. She is pleased with everything, and she is motivated to achieve amazing things.
I'm excited because we can actually put the Christmas tree up and not be criticized, you know it's my home – Ramona Bravo
When you're going through hell, and you have no support from family and friends, it's hard to stay sane. This woman had so many obstacles, but she stayed strong because of her children.
She kept moving forward because she wanted to give her kids a better future. Ramona knows that giving up is not an option even when your life is falling apart. Believing in yourself will help anyone to reach their goals. Believing that something good will happen is the key.
Cassie Washington
Cassie Washington is another single mom who had to go through being homeless. She is from Aurora, Illinois. She decided to leave her abusive husband in 2015.
She left him, but she also left her only home. After that, she was in the shelter for 3 years. However, Cassie says that it wasn't so bad.
She's happy she left. Her husband was abusing her for years, and if stayed any longer she would've lost her life. She also realized that it was time to protect her kids. It's time to give them a better life and healthier surroundings.
Cassie went back to school and obtained a degree in management. She is currently working as a QA tester. She is also going to therapy with her kids.
Cassie tried to protect them, but they knew what was happening. They're all trying to heal from some horrible experiences.
She also wants them to know that domestic violence and homelessness can happen to anyone. She wants them to be proud of their strength. After all, nobody should be ashamed of being abused.
Cassie is now happy with her new partner. She gave birth to another child and now she knows that relationship and family should be your comfort.
She also wants people to know that asking for professional help is crucial. If people want to move on, they have to deal with their trauma.
She thinks that domestic violence victims need more support and help. It's hard to walk away from someone when you're brainwashed and you think that's love.
It's easier said than done when people tell you that you should walk away and that you shouldn't be with this person. Like when you're in love and trying to see the better good it's hard to walk away, you have to do that at your own time. – Cassie Washington
It's hard to walk away when you don't have a home or when your children are in danger. However, everything will turn out great. The most important thing is to get out of the violent situation.
Not Every Story Has A Happy Ending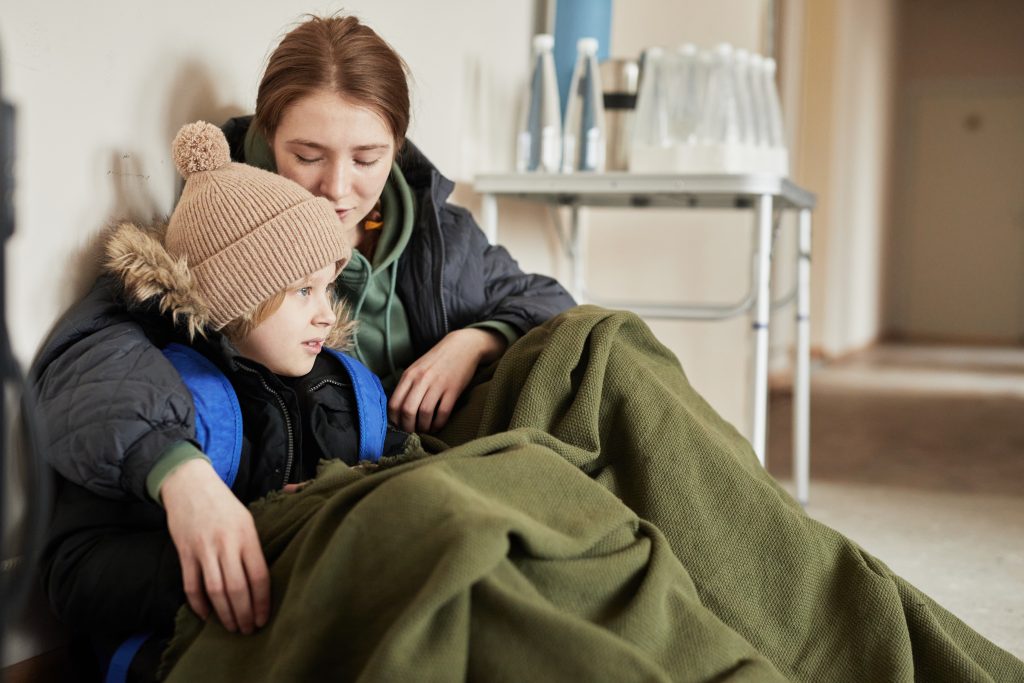 These single moms had to go through homelessness on top of everything. Their stories have happy endings, but so many single moms are in the same situation, and they can't find a way out.
It's important to acknowledge that these moms have to take care of their children. It's important to give them a lot of guidance and support.
Many people aren't aware of possible benefits and help groups. Many people will simply stay on the streets because they don't know where to find help.
Every person should learn which groups and organizations are helpful. You never know what could happen.
Single moms often don't have a choice. Many of them stay in abusive relationships just because they don't have a place to go.
Every person should do something to help these women. We all have to inform ourselves about every possibility. We have to find a way to save these women and children.
Of course, staying in shelters and similar facilities is not a permanent solution, but it's still helpful. If there are support groups and free or affordable daycare, it's much easier for these women to succeed.
It takes time to find a job that will be good enough to find a house. It takes time to finish school and get a degree to find a better-paying job. But, it's better to be patient and persistent. It's better to start over than it is to put up with violence and streets.
I would like to find a way to inspire every woman to stand up for herself. I would like to help every woman to find her light after all the darkness.
Dealing With Challenges
Some women know that they will be homeless and others are surprised. Either way, it's difficult. Even when you do everything right, and you get some help and support, your mental state is still in bad shape.
Losing a home is always heartbreaking especially when you have kids. It takes a lot of strength and courage to endure all those challenges.
First of all, every person is capable of surviving a lot of things. Sometimes you can't imagine that you have to deal with something but life teaches you that you can.
Every single mom who can afford therapy or maybe find a free one should do so. Being a single mom is hard even if you're wealthy and taken care of.
You still have to raise children on your own. When you don't have any money or a home, it seems impossible. Giving up seems so easy because getting yourself out of this situation is so difficult. However, a mom has to think about her children.
It's okay to feel broken and lost. But, the children have their whole lives in front of them. They have to see a better side of life. They have to see that life can be good.
If you're a single mom and your life is an endless struggle, you have to work on your confidence and emotional strength. You have to do something that will keep you motivated. You have to protect your mental health.
It's easy to give up and surrender. It's easy to accept the bad situation. But, that's not a good solution.
If you don't take good care of your mind and body, you will be a wreck. You will break again and everything you did will be in vain.
Don't get me wrong – having a bad day and failing sometimes is perfectly normal. But, pushing yourself without taking care of your thoughts and emotions is a bad idea.
Self-care is an important part of healing. Your kids will also feel better when you feel better. They want to see their mom happy and peaceful. Being stressed and worried all the time is not okay.
It's normal to feel overwhelmed, but you have to find a way to find stability and closure. You have to walk away from your past. If you don't know how to be good with the kid, try out a few different parenting styles until you find the perfect one.
It's Always Worse For Women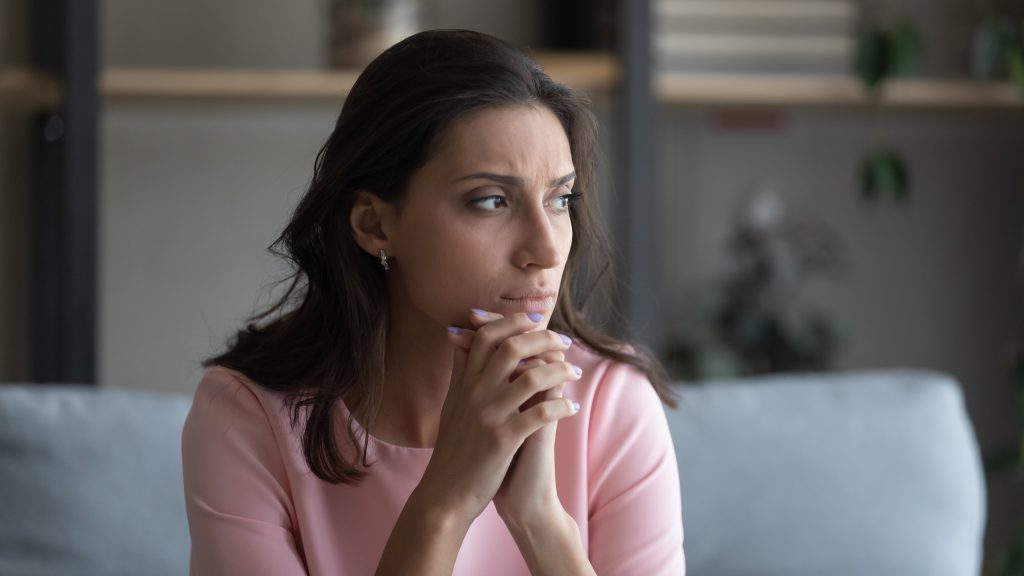 Every victim is a victim. Every person going through something hard should be supported and recognized. Every single parent is struggling with something.
But, we have to be realistic and we have to admit that it's always worse for women. After separation, most kids end up living with their mothers. Most single parents are single mothers.
Child support is not enough to cover things, so if the father is not interested in supporting his kids, she is on her own. That's why so many single moms are going through financial problems. They can't afford everything on their own.
When it comes to domestic violence, women are usually the victims. Biologically, women are physically weaker.
Many of them don't have a job because they're expected to be stay-at-home moms. This means they're usually not financially independent. In most cases, homeless women have more issues than homeless men. They're often victims of rape or assault.
Once again, there are men who also go through this, but when talk about the numbers, it's truly always worse for women.
Everybody has a choice, but all these single mom stories about struggle are a lesson. Every woman should educate herself and every woman should work on her career. You never know what could go wrong. People get divorced all the time and anything can happen.
Every woman should make sure that she can take care of herself. That way, we wouldn't hear so many sad stories. It's time to wake up and choose good things.
Besides taking care of finances and careers, women have to be more careful when choosing a partner. Love can be magical and exciting, but being with the wrong guy can ruin your life forever.
Women have to admit that they have to fight for themselves. It's time to take control and it's time to be strong and confident.
We still live in a world where everything is easier for a man. Men are physically stronger and they earn more money. They don't have to be scared about losing their job due to pregnancy or giving birth.
Children are usually more connected to their moms, especially during the first few years. That means that men have fewer parental obligations.
In most households, women are responsible for keeping everything in order. With time, this is slowly starting to change, but this is how most women live.
Every situation is usually worse for a woman than it is for a man. So, if you're a woman and a mother, you have to take charge of your life.
We have to accept our worth and we have to protect ourselves. There are many good and bad people, and we have to be wiser when analyzing all of them.
There are still many good men, but to find them, you have to walk away from bad men. Women are more likely to find themselves in an awful situation, and it's time to break that circle.
In Conclusion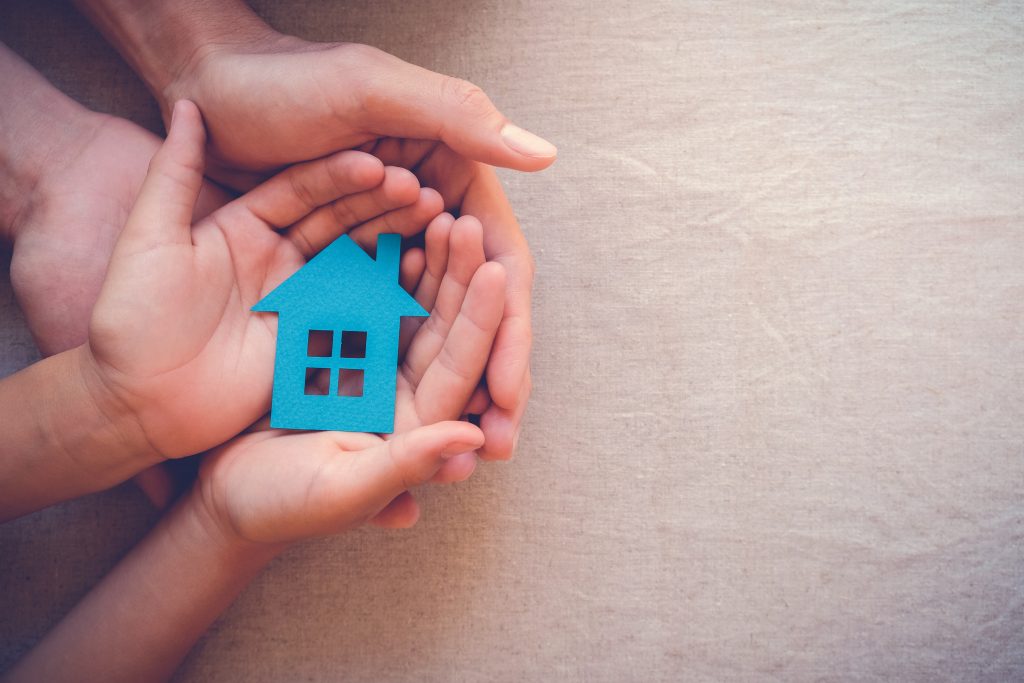 Being a single mom is an endless struggle and there are so many things that can go wrong. Sometimes it's hard to take care of yourself, and when you have to take care of your children, it seems impossible.
This story is very inspirational and it says that things can always change if you're ready to change.
All these women were at the rock bottom, but now they're living good lives. They want their children to be happier, and they want to show other women that it's time to change things for all of us.
It's time to change our reality because we truly have the power to do that. We have the power to protect ourselves if we're ready to believe in ourselves.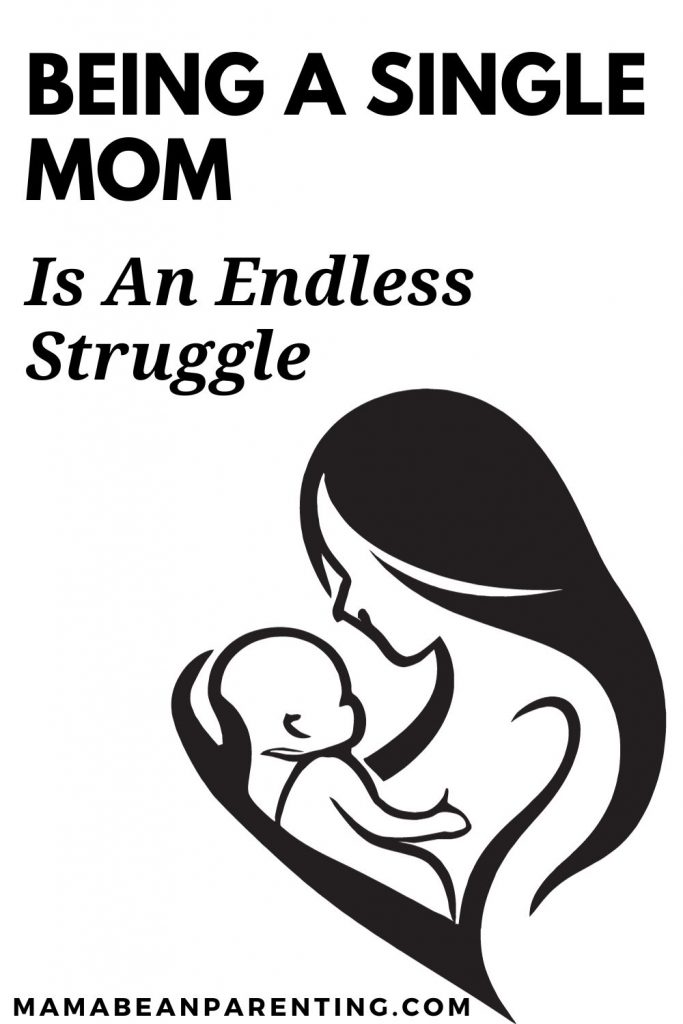 Source – npr
Hi all, I am Sidney, an accountant, a hobbyist photographer, and a mother to two sweet girls who are my motivation. I love sharing the tips and tricks I gained all these years I've been a mother. I hope it will help you!