Single mom saved by St. Joseph The Worker organization will remind you that there are many groups that help people in need.
This heartwarming story will remind you that you should always help someone who is trying to do better in life. People who are trying to better themselves need everyone's support
Single Mom Saved By St. Joseph The Worker Organization
St. Joseph The Worker is a non-profit organization that helps people in need. Their mission is to assist homeless, low-income, and other disadvantaged individuals in their efforts to become self-sufficient through permanent, full-time employment.
They've helped many people, and one of them is a single mom Shimar Russel from Phoenix, Arizona.
Shimar grew up in a family with 5 siblings. Their mother worked hard to provide for them, so they all learned how to take care of themselves. Shimar learned how to cook, and she was very resourceful. She made some bad decisions, and she never finished high school.
But, she always worked. With time she became a mom, and she always worked hard to earn money for her children.
Sometimes, she would think about going back to school, but she didn't believe in herself. She thought that it was too late for that and she didn't know how to organize everything. So, she kept going. When she needed some extra money, she used her cooking skills to earn it.
She wasn't afraid of doing some hard work and laziness wasn't an option. Unfortunately, she lost her older brother. He was her only brother and she was devastated. Her family was also devastated and she felt lost.
After that tragedy, Shimar realized that life is too short to settle for things you don't like. Life is too short to struggle all the time.
She decided that she would go back to school. She wanted to make herself proud and she wanted to set a good example for her kids.
No one in her family had a college degree and she decided to change that. Her goal is to become a nurse. She knew that the journey would be long and exhausting, but she wouldn't give up.
She knows that life can change in a minute, and she wants to find stability and independence. She wants to do what's best for her kids.
Since she had to work while going to school, she was focused on working hard. When she lost her job, she started looking for a new one at The Goodwill Career Center.
Then I had been seeking employment consistently at The Goodwill Career Center and came across a flyer that a career coach by the name of Jessica Damper had provided me and advised that I should reach out regarding assistance with some type of temporary or permanent employment. So, I contacted Daren, and he was eager to assist me. I scheduled an appointment with Partners Personnel and was hired immediately later that day. Daren then advised St. Joseph the Worker could assist with a $50 gas card and supplied a $100 Walmart gift Card to get my steel-toed boots and a few work items. – Shimar Russel
After a few months, she had to leave her job due to personal obligations, but St. Joseph the Worker helped her again when she was ready to get back on track.
Fast forwarding to today I am in a great position where I'm secure in a position at Bank of America making great money and earning a salary of 45,498.00 yearly. Once again Daren, Othniel, and St. Joseph the Worker's family helped me again with another Gas card to make it to my first week of Training along with another $100.00 Walmart gift card to get a week's worth of work clothes. Not to mention the following 30 days after I also received my final gas card when providing my first 2 pay stubs. – Shimar Russel
Shimar is very grateful and she is glad that this type of organization exists. Many people can't understand that being a single mom is so hard. Finding a job is not so difficult, but it's hard to organize everything.
As a single mom, you need so much money for the kids. Sometimes you can't afford to travel to work or to buy some clothes.
That's why it's so amazing that organizations like St. Joseph the Worker exist. So many people want to do better in life and so many of them are ready for a change, but they need someone's support.
If Shimar didn't get the help she needed, who knows if she would've stayed in school? She found support and she is determined and confident that she will succeed. She knows that she is capable of grand things.
Single Moms Need Assistance
Single moms are amazing human beings with so much strength and determination. They're persistent and patient. They don't give up and they're full of love.
So many single moms want to change their future. They want to leave financial struggles and lack of education in the past.
Unfortunately, it's hard for them to do everything. Raising kids, working, and going to school is very challenging. Many single moms don't have a family to support them and help them.
That's why we need to help them. We need to support all these amazing organizations that help them. We need to show them that their dreams matter.
Helping someone to succeed is rewarding and priceless. By helping single moms, we're helping their kids too.
When a mom is educated and has a good job, it's much easier for the kids. Single parent crisis is real, and we can't ignore single parents. We can't ignore their hardships, especially when they want to change their lives.
So many people in this world are financially stable and childless, but they don't care about education and careers. When a single mom who is financially unstable wants to succeed, we have to push her forward.
Every good deed matters. Every person can do something small that will help. All these organizations are groups that are a great place for donations or volunteering. There is always a way to help someone in need.
In Conclusion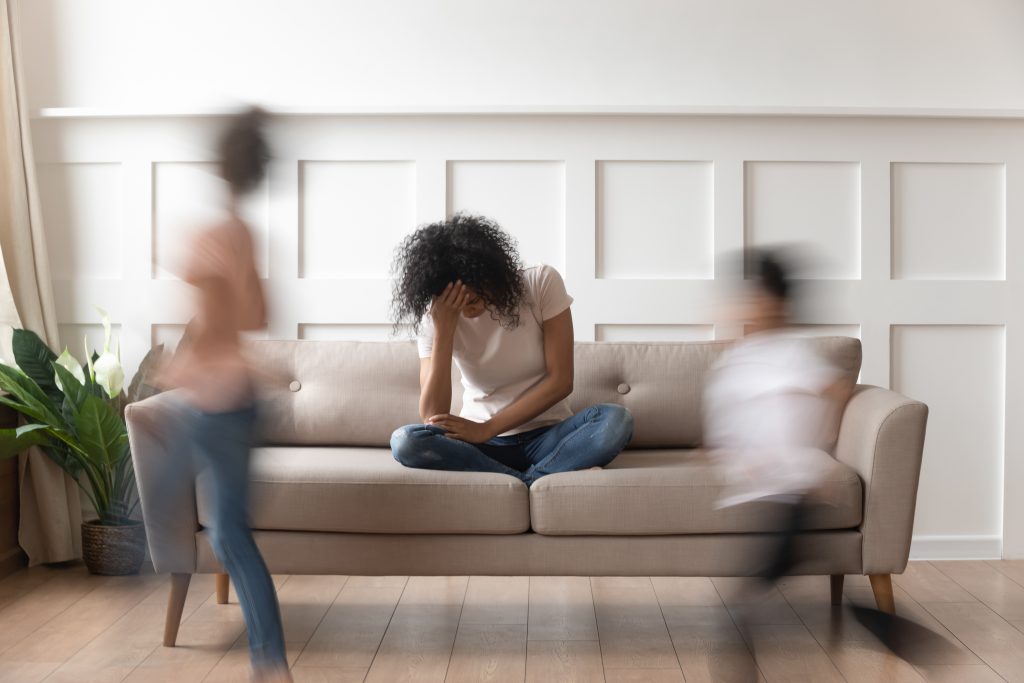 This single mom saved by St. Joseph the Worker organization is an inspiration to other people interested in changing their lives.
Asking for help and support is perfectly fine. We need to share these stories to encourage single moms to find their way to success.
We have to let them know that there is a way out. There are people out there who are willing to help. There are people who care about your well-being and future.
It's also important for everyone else to hear these positive stories. Many of us have no idea how lucky we are. We take so many things for granted.
Helping others is so rewarding and noble. Spreading kindness and being supportive will bring you a lot of peace and clarity. This is just one great story about a single mom who is on her way to success. We could hear many similar ones if we become more helpful.
Some people are less fortunate and they deserve to be seen. They also have their dreams and feelings. They need to know that the world is on their side.
With strong faith, they will succeed. When they have someone to rely on, everything is achievable.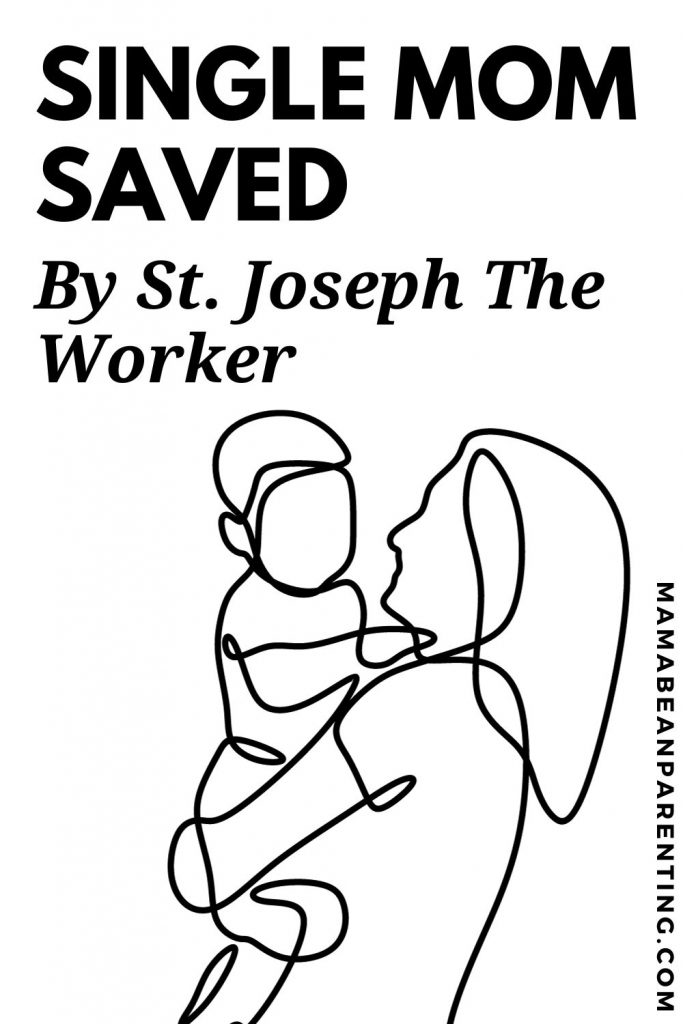 Source – St. Joseph The Worker
Hi all, I am Sidney, an accountant, a hobbyist photographer, and a mother to two sweet girls who are my motivation. I love sharing the tips and tricks I gained all these years I've been a mother. I hope it will help you!