Parenting in the modern world takes incredible mental fortitude. When frustration and worry get the better of you, turn to prayer. Remember that you don't walk this path alone.
Take the time to learn scriptures to speak over your child.
"Therefore I tell you, whatever you ask in prayer, believe that you have received it, and it will be yours."

– Mark 11:24
Every parent wants what's best for their child, but not everything is within our control. So, we turn to God in prayer. We ask for guidance. We ask for blessings. More so, we live our lives righteously and devotedly so that the Lord may shield our families from misfortune.
By speaking scriptures over your child, your mind clears of worry. A profound sense of confidence arrives from praying and declaring powerful scriptures over your child, a feeling of security that comes from God. Allow these positive feelings to take place.
Keep in mind that your words carry weight. Every word resembles a choice. In prayer, the words you speak, therefore, resemble your decisions. Make the right ones for your child.
By speaking powerful scriptures over your child, you bring about miracles.
Speak your scriptures daily, preferably in the morning, to start the day on the right foot. If you can, speak them before bedtime, too. By establishing this type of routine, you invite blessings and positive energy in the morning and reflect gratitude at the day's end.
Nevertheless, the Lord always listens.
When you wish to pray and seek guidance, you need not wait.
If you're looking for the best scriptures to speak over your child, you've come to the right place. We have created a list of powerful scriptures that bring you and your child closer to God. First things first, it helps to know in what way these scriptures help us.
What kind of blessings can we manifest, and how?
How to Speak Scriptures Over Your Child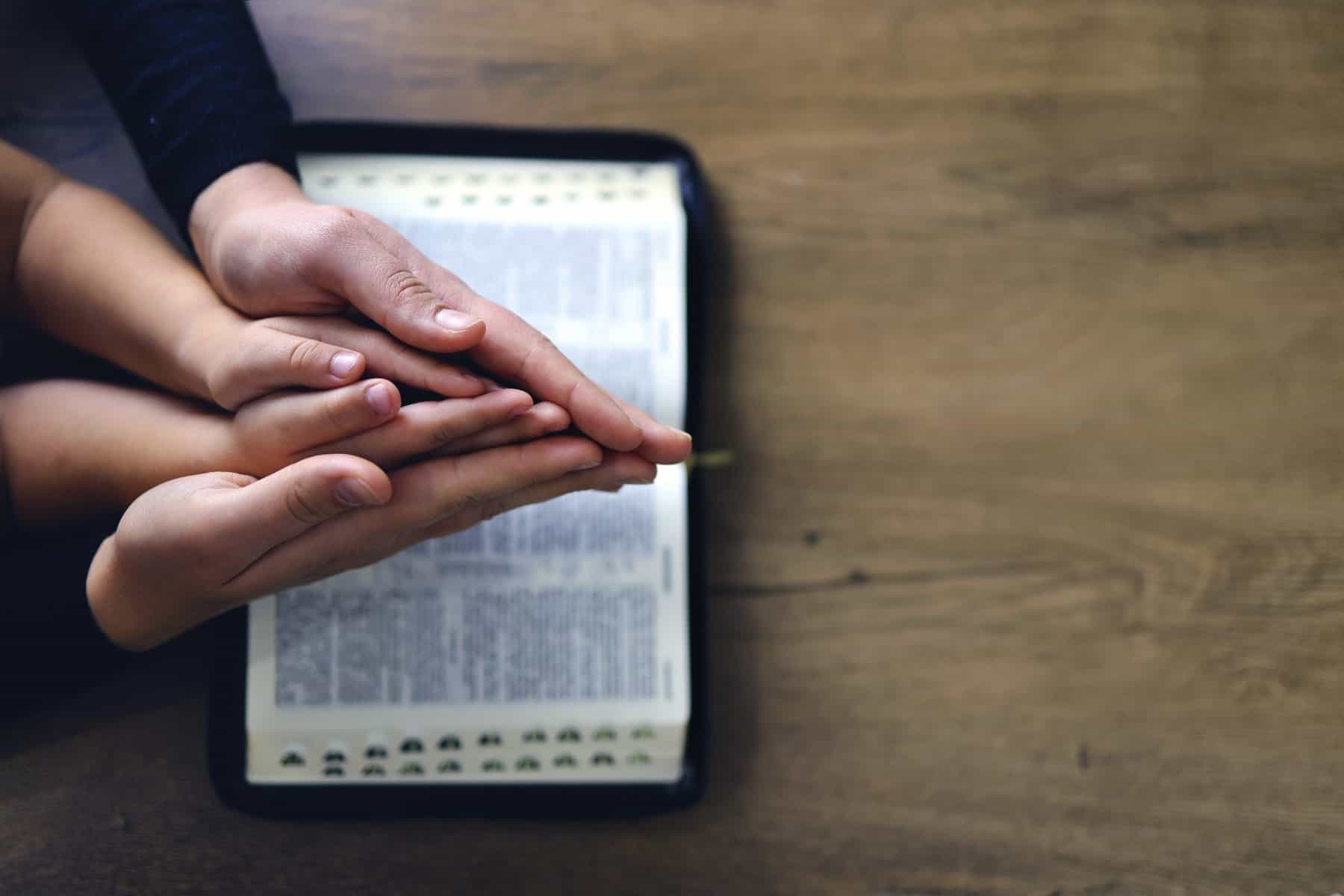 Unfortunately, many people focus too intensely on the benefits.
Serving God brings its blessings, but it's not why we must do it. Scriptures reveal the right path. They're meant to bring us closer to God. Through scriptures, we nourish our understanding. It makes us wiser and more in touch with the nature of God's Work.
Pray not for selfish gain, but for the light to erase the blindness.
Using scriptures to pray invites blessings and positive outcomes into your life, but you can always personalize your praying, of course. Speak from your heart. Speak to God as you would to a friend, for you shall meet no better friend even if you were to live an eternity.
Sometimes, you may not know what to say. Don't burden yourself. Even when we fail to understand ourselves to express ourselves, God understands us and provides justly. The Lord knows your heart's needs. It's possible to pray even when no thoughts come.
If you desire to fill the silence, here's our advice. Show your adoration. Honor God. Confess your shortcomings. Be humble. Thank the Lord for the countless blessings bestowed upon you. Practice powerful scriptures to pray. Present your requests.
If you're looking for inspiration, you can find it here.
We have taken the liberty to create a list of powerful scriptures to pray over your child.
When you speak scriptures over your child, God delivers. Mention your child's name when you pray. Claim the scriptural promises as your own. Life gets hectic, but you can always find time for scriptures to pray if you're not looking for excuses.
Pray when you're alone. Pray alongside your child as you teach them. However you do it, God listens and fulfills His Promise. If your child is young, they may not be completely involved, but the Lord understands, for He knows our ways better than any of us.
Benefits of Speaking Scriptures & Praying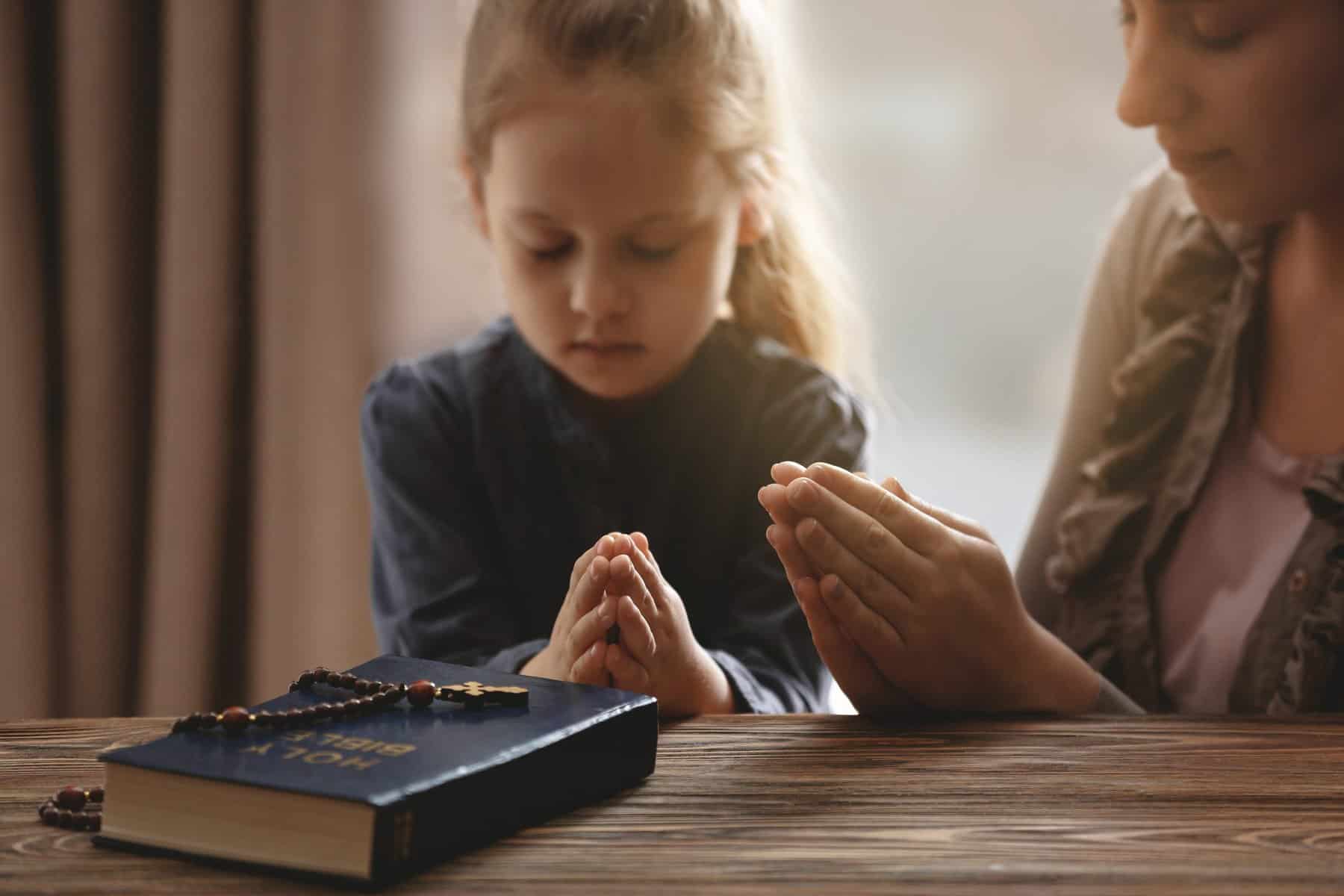 Each of us has a relationship with God.
Every relationship, especially your relationship with God, requires work, effort and commitment. Although God always listens, loves and provides, it's our fault if the relationship deteriorates. It means we have neglected our duties or indulged in sin.
Your relationship with God can be strengthened in many ways.
One of the best ways to do that is through communication.
By speaking scriptures to pray, you remind yourself of the love you can give. You remind yourself to follow God's Law and put your trust into His hands.
When you pray, you let go of all negative emotions. You embrace love, instead. Alongside love, you embrace forgiveness, as well. Praying uplifts you and widens your perspective. All your troubles either lessen in intensity or exit your mind and soul completely.
With God by your side, what have you to fear?
Many people speak to God when they're confused and lost. They ask questions. So, in prayer, you find your answers. God rewards curiosity and inquisitiveness. No matter the weight of your questions or worries, in prayer you find yourself feeling weightless.
If you're looking for direction, a compass to guide you, or if you're speaking scriptures over your child in a parental desire to keep them on the right path, praying to God helps sustain balance and harmony in your life. It reveals the way forward, a way to peace.
When faced with temptation, resort to prayer. Face your trials and tribulations nobly.
Wear the armor of God. Say no to sin. If you feel yourself slipping and losing the war against sin and temptation, utter your weakness to God and let His Love strengthen you.
By reading scriptures to pray, you remind yourself to be grateful. Every scripture reinforces our thankfulness by shining light on the blessings we already have, blessings which we so often choose to ignore. Think, therefore, of what you love and cherish.
Be grateful to God for all the miracles already bestowed upon you.
There are so many benefits to praying that it's impossible to list them all. Nevertheless, let's recap the blessings you invite into your life with scriptures and praying.
Praying strengthens your relationship with God.
A prayer calms you and empowers you with love.
In prayer, you find the answers you seek.
Praying keeps you on the right path.
It helps you resist sin and temptation.
When you pray, you stay grateful.
As a parent, you will spend more time praying about your family, your child, than yourself. That's what makes you a good parent. For every powerful scripture you so graciously speak over your child, God will reward you with peace and love.
Scriptures differ in context, depending on the words written, so you may be looking for something specific. We have created a list of thoughtful and powerful scriptures with great variety. Personalize your praying with our list of carefully handpicked scriptures.
Powerful Scriptures to Speak Over Your Child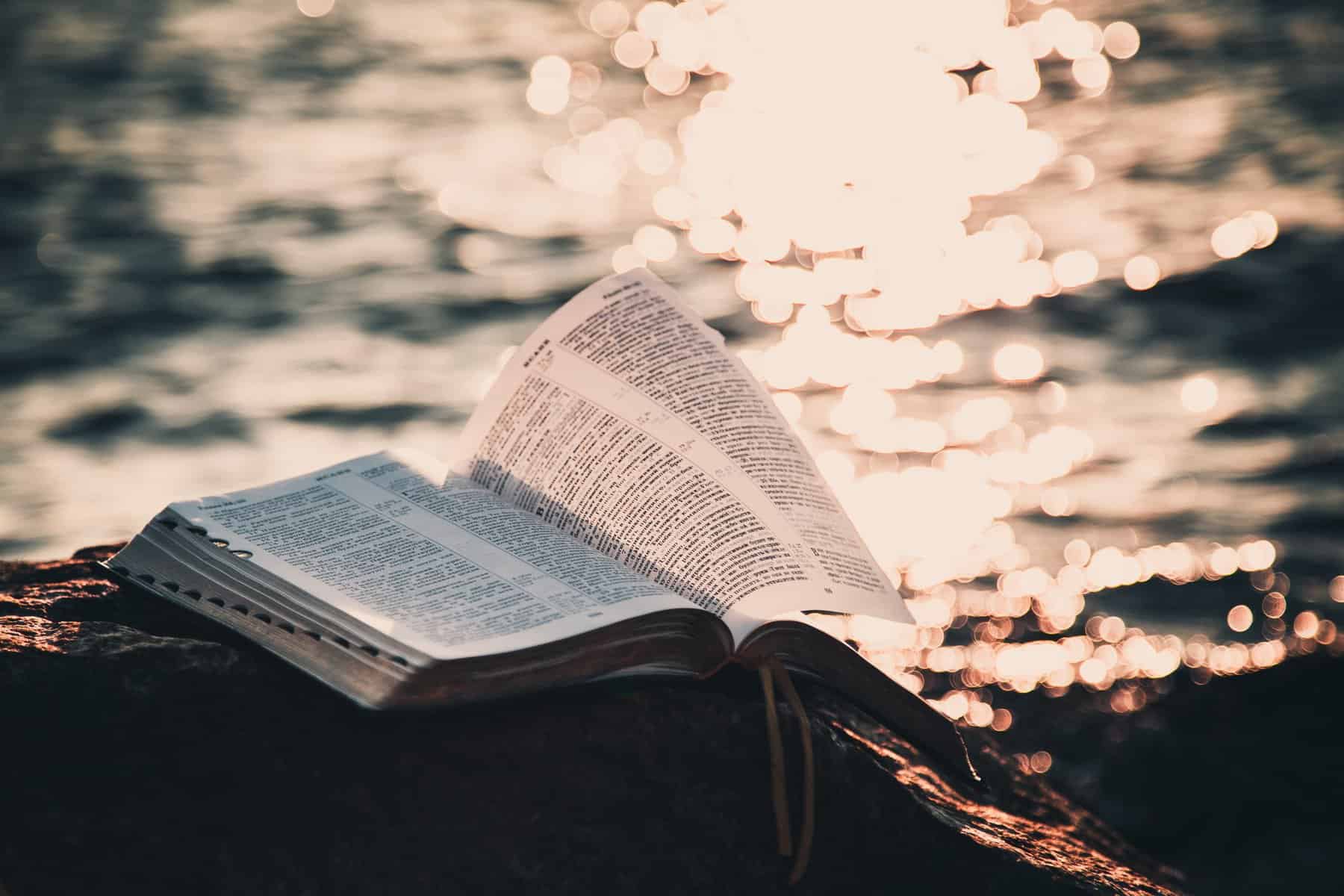 Speak scriptures over your child daily to sow the seeds of love and faith. Use scriptures to pray for strength of character, for your child's safety, their future, their joy.
"Create in me a pure heart, O God, and renew a steadfast spirit within me. Do not cast me from your presence or take your Holy Spirit from me. Restore to me the joy of your salvation and grant me a willing spirit, to sustain me."
When you utter these words as a parent with one hand on your heart, it will feel as if your child is talking through you. This way, you're praying for your precious little angel to develop a strong and loving heart, to remain forever devoted on the right path.
This powerful scripture encourages your child to seek the Light of God. With these words, you strengthen your child's Oneness with God, reminding them that no challenge or obstacle in life is too difficult when we embrace God and his Divine Power into our lives.
"This will bring health to your body and nourishment to your bones."
In regards to scriptures to pray when your child is feeling sick, this prayer works miracles. It renews your child's strength and allows for healing to take place. On top of that, it also eases your mind of worry and helps you stay clear-minded as you tend to your child.
Not to mention that it also cultivates good health and vitality for the future, too.
"For I know the plans I have you," declares the Lord, "plans to prosper you and not to harm you, plans to give you hope and a future. Then you will call on me and come and pray to me, and I will listen to you. You will seek me and find me when you seek me with all your heart."
Parents spend so much time worrying about the future of their children. Thus, speak this scripture over your child and watch how quickly your anxiety dissipates. Feel as the prayer fills you with hope that everything's going to be all right, for God protects you.
Allow yourself to feel reassured. With God in your life, your child has a promising future. Do your best to ensure that they don't stray. More so, teach them to ask for forgiveness when they do. After all, we all make mistakes. But, we have to learn from them, too.
"Train up a child in the way he should go; even when he is old he will not depart from it."
When exhaustion sets in and you start doubting yourself, you have to pray for yourself, too. As a parent, it's perfectly normal for you to doubt yourself from time to time. So, find the time to reflect on everything you're doing right, to be thankful for yourself.
Find that spark that inspires you to do better, to be better.
After all, your child depends on you. So, by choosing this scripture to pray, you remind yourself of the responsibility of parenting. Yes, it is a difficult burden at times, but see how strong your shoulders are. Your child counts on you to make the right decisions.
You create their future. So, do your best to ensure that your child stays devoted to God. Place them on the right path and give them wings to soar. Do well to remind them of sin and temptation, so that they may start building resilience and faith from an early age.
"Be strong and courageous. Do not be afraid, do not be discouraged, for the Lord your God will be with you wherever you go."
Pray to the Lord with this powerful scripture and He shall ignite courage in your children.
Despite your child's age, it's likely that you still consider them vulnerable and in need of protection. When the moment comes for them to face the world and the challenges that lie in wait, use this scripture to pray to God and their faith shall make them fearless.
"And you will know the truth, and the truth will set you free."
Children often use their cunningness in their desire to test the limits you imposed upon them. They lie, sometimes. So, ask God to instill a powerful sense of truth within your child by speaking this scripture over them, using this scripture to pray for verity.
Show your children that truth conquers all.
Reward your offspring whenever they admit to the truth, for it takes courage to admit wrongdoings. No matter the gravity of the situation, speaking the truth opens the doors of forgiveness. Let God return them to the right path and reveal the power of truth.
"And whatever you do, in word or deed, do everything in the name of the Lord Jesus, giving thanks to God the Father through him."
Being grateful is something that we should aspire to do every day.
When we're grateful, we recognize the blessings we have. From the health of our children to the food on our plates. Use this scripture to pray to God for yourself and your child to stay mindful of the things you have, the things you love and hold dear to your hearts.
"May he give you the desire of your heart and make all your plans succeed. May we shout for oy over your victory and lift up our banners in the name of our God. May the Lord grant all your requests."
If you're feeling uncertain about your child's future, speak this scripture over them. With this prayer, you sow the seeds of happiness and fulfillment. With this prayer, you ask for Divine Protection as your child prepares to face the challenges of this bizarre world.
This scripture reminds you, as well, that you should worry not about your child so long as they stay true to God. As long as their heart remains pure and guided by love, they shall have all they need from this world. Let that thought strengthen your faith in the Lord.
"Rise during the night and cry out. Pour out your hearts like water to the Lord. Lift up your hands to him in prayer, pleading for your children."
By choosing this scripture to pray, you illuminate the path ahead.
The words of this prayer serve as a strong reminder that God blesses those who love Him unconditionally. So long as that love remains true and pure, your child is going to find success in this world. By speaking this scripture over your child, you pray for their health.
"Don't let anyone look down on you because you are young, but set an example for the believers in speech, in conduct, in love, in faith, and in purity."
Any one of us can lead by example. As stated in this scripture, by focusing on developing these five specific areas, your child can set a strong example as to how to behave.
By speaking this scripture over your child, you ask God to help your child strengthen their faith, to develop their character and to fill their heart with love and purity. Even though your child may not have an affinity for leadership, we all have to lead by example.
Using this scripture to pray to God teaches your child the importance of behavior. Furthermore, it helps your child become more confident by embracing the responsibility of leadership, even if it means only to embrace the responsibility of one's own behavior.
"If we confess our sins, he is faithful and just and will forgive us our sins and purify us from all unrighteousness."
Do you recall how many times you have sinned yourself? In the end, you have mustered the courage to admit your sins to God. After that, you felt weightless. Nevertheless, your child needs to know that when they make mistakes, they can be forgiven for their sins.
Speaking this scripture over your child helps them acknowledge their wrongdoings. More than that, it teaches them that God is forgiving, so long as we choose to speak the truth, rather than to bury it and live in shadows or, worse, choose to spin lies and deceit.
If you sense that your child feels burdened by something they have done, speak this scripture over them so as to help them confess their sins openly and honestly.
"Children, obey your parents in the Lord, for this is right."
It's wisest to use this scripture to pray whenever you feel your child disobeying your word, especially during those rebellious teenage years. With the help of the Lord and your own parenting skills, you can build a healthy and trusting relationship with your child.
Don't expect them to listen to everything you say. Remind them of the right path. Remind them that you're their greatest friend and that you want nothing less or more than what's best for your child. Do this often and pray. Never hesitate to turn to God for help.
Teach obedience by being consistent. Be soft-spoken, not harsh. When you pray to God, he shall lift the fog from your mind so that you may always remain clearsighted.
"Trust in the Lord with all your heart and do not lean on your own understanding."
Live a little and you're sure to make mistakes. It's something that your child shall learn, too. Human understanding is flawed and leads to unfavorable outcomes. However, when we place our trust in God, we find that His Light always reveals the right path.
Speak this powerful scripture over your children in order to sow the seeds of faith.
However, this scripture doesn't instruct us to abandon our understanding. Instead, it encourages us to refine it so as to enjoy the joyful sanity of trusting the Lord.
"Those who look to him are radiant, and their faces shall never be ashamed."
Every person that looks upon God finds their happiness. This scripture, therefore, reminds us that following God is our greatest joy. It's what truly and completely fills our hearts with contentment. So, if you feel unhappy, consider if you're looking to God for guidance.
When using this scripture to pray for yourself and your child, you will find yourself feeling lighter, purer more cheerful. Remind your child with this scripture to follow the Will of God. Let them find their delight by reflecting upon the Splendor of the Lord.
By staying on the right path, you shall never know purposelessness.
"The Lord will watch over your coming and going both now and forevermore."
Speak this scripture over your child to ensure their safety.
After all, that's what every parent desires most, for their offspring never to encounter danger, or, rather, for their child to conquer any and all challenges on their path. You can't guarantee your child's safety all the time, and that's why we turn to God for protection.
Plead to the Lord for Him to shield your child from harm.
"For two are better than one because they have a good return for their work: If one falls down, his friend can help him up."
Children need friends outside of their family. Speak this scripture over your children every day and you will help them form powerful and long-lasting bonds and friendships.
By speaking this scripture to pray to God, you ask for your offspring to get along with other children. However, God also teaches your child that to have good friends, they must be a good friend in return. In that desire, many crucial life lessons are inevitably learned.
Pray that your children learn the value of companionship.
Ask for them to treat their friends kindly, sincerely and compassionately.
When children have strong friendships, they need not fear failure, for they shall always have a helping hand, outside of the one your family already provides. That is precisely why this scripture explains that two are better than one. We work best together.
"Do not be anxious about anything, but in every situation, by prayer and petition, with thanksgiving, present your requests to God. And the peace of God, which transcends all understanding, will guard your hearts and your minds in Christ Jesus."
Instill a sense of peace within your children by speaking this scripture over them.
When you trust God, you feel less uneasy, less uncertain. Show your child, therefore, that by placing their trust in God they shall have their own self-doubt completely silenced.
This scripture also serves to remind us of the blessings we already have, such as our family, our friends. So, speak it every day so as to empty your mind of anxiousness.
After all, what do you or your children have to be uncertain about? God knows your needs. Trust that they will be met so long as you stay devoted and faithful to Him.
"But the mercy of the Lord is from everlasting to everlasting on those who fear Him, and His righteousness to children's children."
Although we all serve as children of God, that does not annul our fear of the Lord, or, more precisely, our deep respect. Indeed, this respect extends beyond anything ordinary. It is not similar as to how you would respect, for example, your friends and colleagues.
Our respect for the Lord must know no limits.
As such, speaking this scripture over your children aims to remind them to show the Lord utmost reverence and respect, at all times. It's precisely through this unyielding and everlasting respect for Him that we find our salvation and strengthen our faith.
"All your children will be taught by the Lord, and great will be their peace."
Pray for your children to nurture their relationship with God.
In that relationship, knowledge follows. Strength follows, as well. It is through our connection with the Lord that we grow wiser. So, pray every day for your children to remain faithful in order for them to know and maintain everlasting balance and peace.
"Discipline your children, and they will give you peace of mind and will make your heart glad."
At the end of the day, it's your responsibility as a parent to discipline your child. Discipline, however, does not imply punishment. Turn to the Lord whenever you sense frustration creeping in. Parenting can be difficult. So, we rely on God for guidance.
He provides us with wisdom and clear-sightedness.
Use this scripture to pray when you find yourself feeling hopeless. God shall give you the strength you need and help you discipline your child in a smart and healthy way.
In Conclusion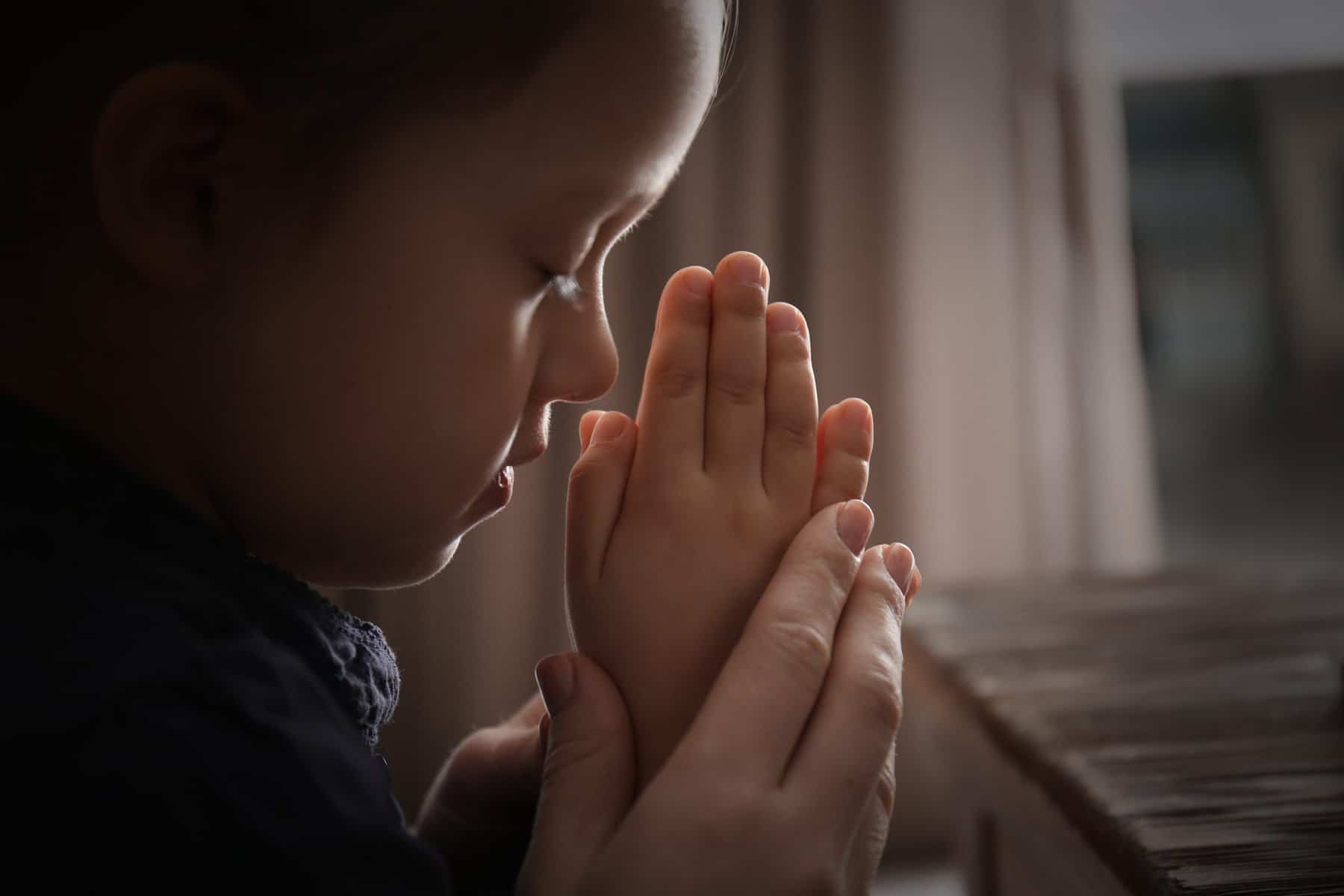 You can read as many books as you like or spend years in contemplation, preparing for parenthood, yet without praying, speaking scriptures over your child and turning to God for strength and guidance, parenting can feel stressful and outright impossible, too.
Every parent knows well the fears they have for their children's safety. As such, it's important that you pray every day for their protection. With the powerful scriptures provided above, you can speak to God and free yourself from worry and concern.
Pray, so as to keep the right path brightly lit.
God teaches us everything we need to know as parents. On top of that, He provides protection for our families. So, pray often in order to sustain your relationship with God. Let prayer become a daily habit, because it also strengthens your bond with your child.
Do so often and you shall enjoy blessed and happy tomorrows.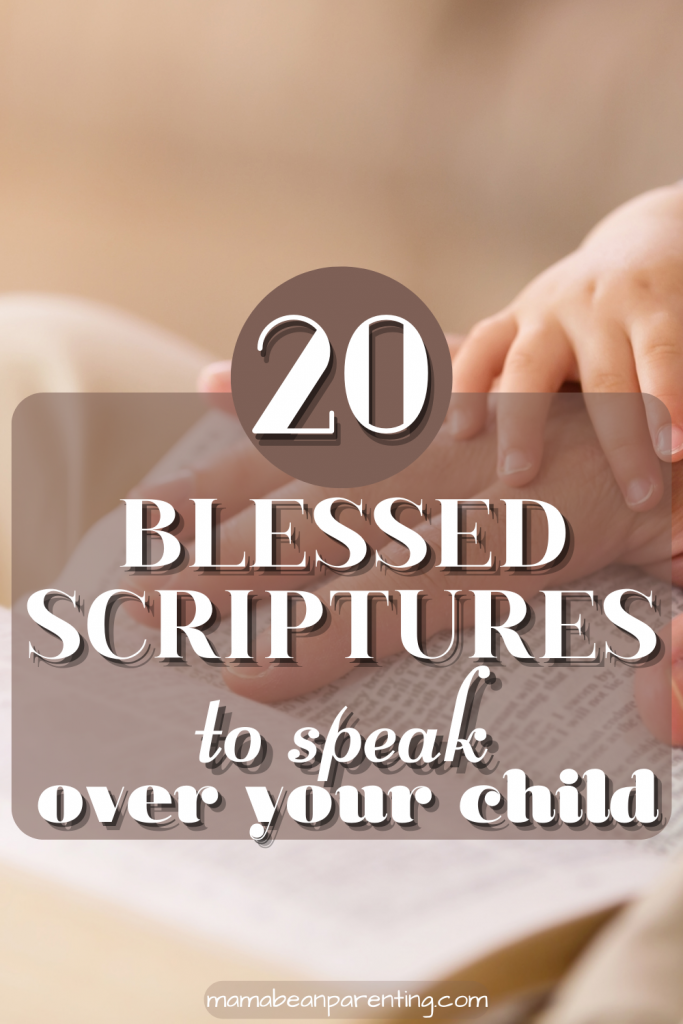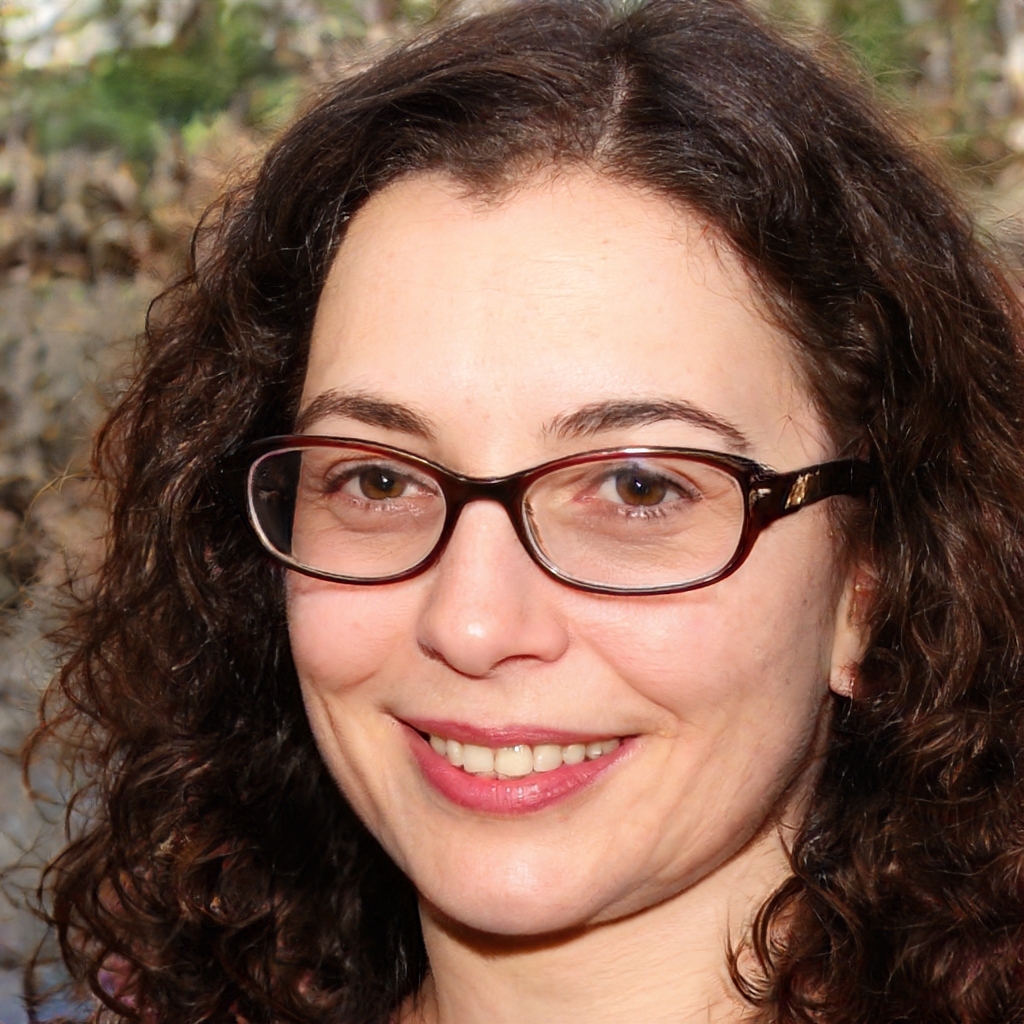 Mother of three and a primary school teacher. I've always loved being around children and helping them, so I chose my path as a teacher. It is sometimes hectic with three children, but I am 100 percent into it and wouldn't change it for anything in the world.