Postpartum teas are quite popular for the past few years.
Nowadays, women are more educated and informed about everything that happens in their bodies during pregnancy, and after pregnancy.
We know that there are many natural things that can help us tremendously. It's easy to find useful information and some difficulties are much easier to solve than we think.
Drinking high-quality postpartum tea is much more beneficial than you think. It can help you and your baby. Besides, most of the postpartum teas are delicious.
Your diet is important during this sensitive time. It matters what you're eating and drinking. There are some amazing things to consume that can save your body and mind.
This article will help you to choose the best postpartum tea for yourself. You will learn the benefits of postpartum tea, and you will be motivated to try it yourself.
The Best Postpartum Teas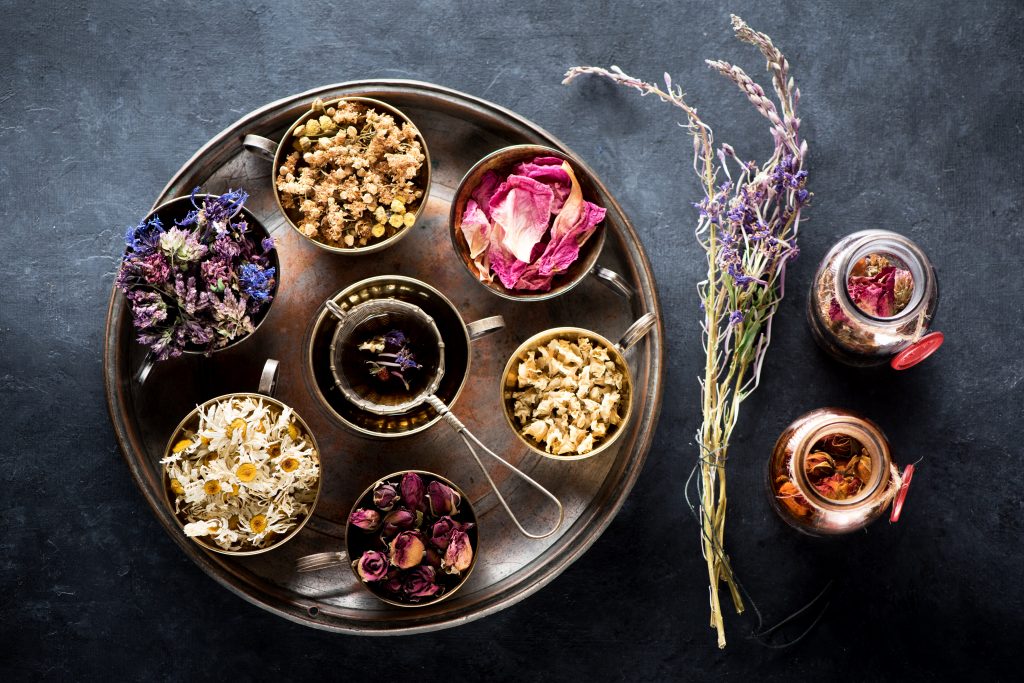 Nettle Tea
Nettle tea is incredibly beneficial for you. This postpartum tea contains vitamin A, vitamin C, and vitamin K. Besides vitamins, it contains good minerals and fats.
Nettle tea as a postpartum tea is good because it helps you to get rid of excess fluids from your body and removes inflammation.
Another significant thing about nettle tea is the fact that it strengthens blood vessels, and that way helps with heavy bleeding or hemorrhoids. Also, it's great for fighting against anemia and fatigue. Since it has a lot of iron, it's also great to use as a lactation tea. So, drinking this postpartum tea is highly beneficial.
Red Raspberry Leaf Tea
Red Raspberry leaf tea is also one of the best postpartum teas out there. This tea is also good to consume during pregnancy. It's great for uterine muscles and preparing for labor.
After birth, it can help you to recover faster. Drinking raspberry leaf tea will help with repairing uterine and pelvic muscles. Additionally, it's great for boosting your breast milk supply since it contains a lot of beneficial vitamins and minerals.
This tea is also great for stomach problems, nausea, hormone balance, and digestive problems. Raspberry leaf tea is truly one of the most popular herbal teas for the postpartum period.
Chamomile Tea
Many women don't realize the amazing effect of chamomile tea during pregnancy and the postpartum period. This tea is soothing and calming. It can help with tension, anxiety, and insomnia.
Chamomile tea is also great for improving concentration. You can use it to cure stomach aches, cramps, and digestive problems. Besides this tea is very delicious, and it's even better when you combine it with honey.
Oat Straw Tea
To be honest, this is one of those herbal teas that I'd never heard of until I became pregnant. Oat straw tea is one of the best postpartum teas. It's great for relaxation, bleeding, and cramps.
Additionally, it helps with hormonal disbalance, wound healing, and headaches. It contains a lot of vitamin B, calcium, magnesium, and iron, which is great for the postpartum period.
For me, its amazing effect is also connected to hair loss that occurs after the delivery. Since it contains silica and vitamin B, it promotes hair and nail growth. Oat straw tea is also beneficial for your mental health and lack of focus. So, make sure to get this herbal tea as soon as possible.
Lemon Balm
Lemon balm is a great postpartum recovery tea. It's also known as Melissa Officinalis tea. This tea is great for better sleep, tension, anxiety, nausea, and stress in general.
Some studies explain the benefits of this postpartum tea for your mental health. It can prevent postpartum blues. Postpartum blues is a mood disorder that can turn into chronic depression.
Since this amazing tea for postpartum recovery is great for nerves, stress, and insomnia, it can prevent certain mental health issues.
Lavender Tea
Lavender tea is not so famous as tea for postpartum recovery, but it's very beneficial for women in this period of their lives. Lavender tea has a great effect on your mental health.
It's good for anxiety, depression, stress, fatigue, and mood swings. Some women have reported that it made the happier which was beneficial for their relationship with the baby.
Ashwagandha Tea
Ashwagandha tea for postpartum recovery is good because it can increase your energy and improve your strength. It's also great for mood swings and your immune system.
Peppermint Tea
Peppermint tea is also popular tea for the postpartum period. It helps with energy and nausea. However, some studies have shown that it can decrease your milk supply, so if there is another tea that's good enough, avoid it.
Moringa Tea
Moringa tea is also known as Miracle Tree Tea. This tea is great for inflammation, digestion, circulation, and hair loss. It's also good for increasing breast milk supply.
Fennel Tea
Fennel tea is very useful for new moms, especially for breastfeeding moms. It's great for your health, and it helps with increasing your breast milk supply.
The most amazing thing about fennel tea is its power to soothe a colicky baby. Everything you drink or eat, goes to your baby, including fennel tea. It's great for cramps, stomach ache, and digestive problems.
Premade Tea Mixtures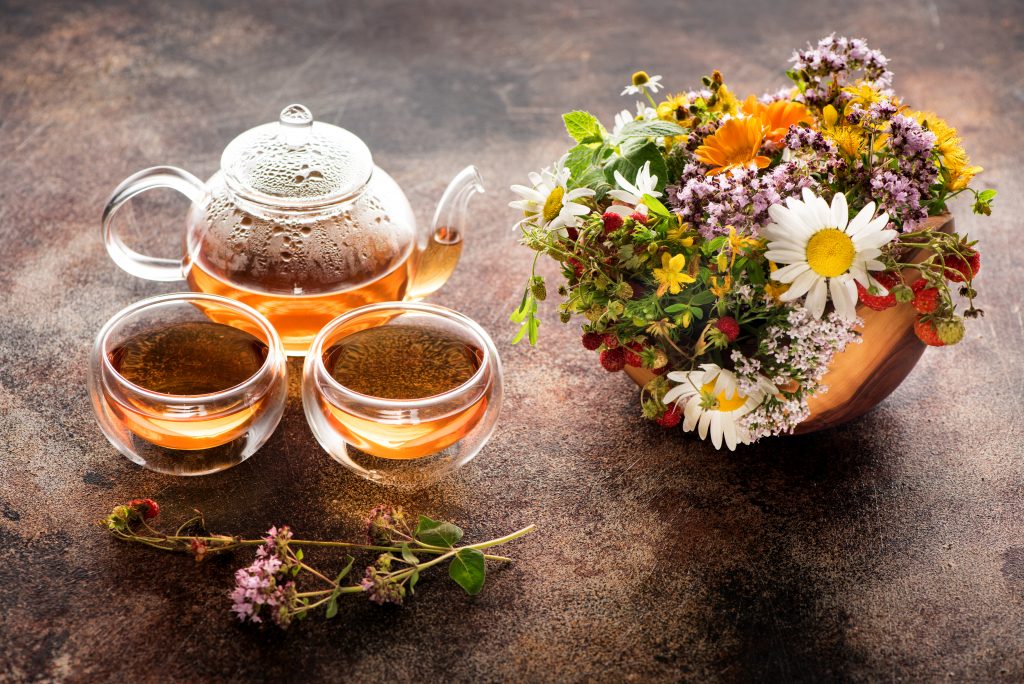 It's possible to find tea mixtures that contain many ingredients that can help women during postpartum recovery. Most of them can be purchased online, and these are the most popular ones:
Pink Stork Postpartum Recovery Tea: Organic Strawberry Passion Fruit Tea
Warm Vanilla Postpartum Tea by Bamboobies
Lime Postpartum Uplift Tea by Pink Stork
Soma Postpartum Tea
The Spoiled Mama Postpartum Tea
Oat Mama Spiced Pear Postpartum Healing Tea
All these tea mixtures contain more than one ingredient that is good for postpartum healing. So, it's up to you whether will you get one of these mixtures or go with one kind of tea.
Pink Stork is a women-owned business, so if you like to support other women, here is your chance. Visit their online shop, and choose your desired tea.
How To Motivate Yourself To Drink Postpartum Tea?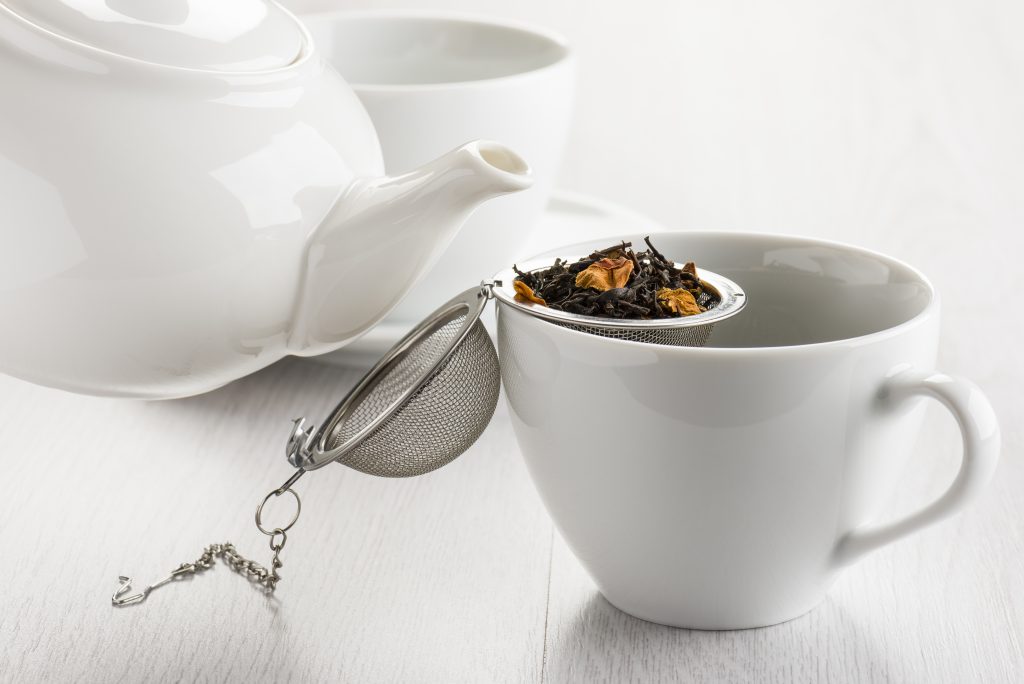 Most of these teas for postpartum healing are tasty and refreshing. However, many people simply don't like tea. That's completely understandable since I am one of those people.
I am not saying you should push yourself to drink tea, but at least make an effort to create this new habit. New moms are responsible for their babies and themselves.
If you're a breastfeeding mom, you know you can't take certain medications. That's why drinking tea regularly can be helpful. Tea can heal and prevent many health issues, and it's definitely worth trying. Also, drinking tea for lactation is great for your milk supply. You won't have to worry about not being able to feed your baby.
Start small and make yourself one cup of tea. It's okay to add natural sweeteners like honey. Try to enjoy it. Add honey, cinnamon, or milk. Try to make it work. If you can't enjoy it, then just wait for it to cool down, and drink it all at once, like a shot.
Drinking tea is also good because it helps you to forget about coffee. As you probably know, caffeine intake should be reduced during pregnancy and the postpartum period.
So, a cup of tea in your hand could remind you of drinking coffee. Additionally, drinking tea is beneficial for hydration. If you're someone who doesn't drink a lot of water, drinking tea will be helpful.
Try making a pitcher of tea. Pour it into a bottle, and that way you will always have it by your side. If you can't enjoy the tea, then think of it as something that has to be done. Keep reminding yourself that it's good for you and stay persistent.
In addition to this, it's important to choose organic teas and avoid bags. Find loose-leaf teas because they're much healthier. Tea bags can contain plastic and other dangerous ingredients.
Besides, using loose-leaf tea is better because it is more concentrated. Making this tea is a bit messier, but there are many filters, infusers, and strainers that can help you to prepare it faster.
Conclusion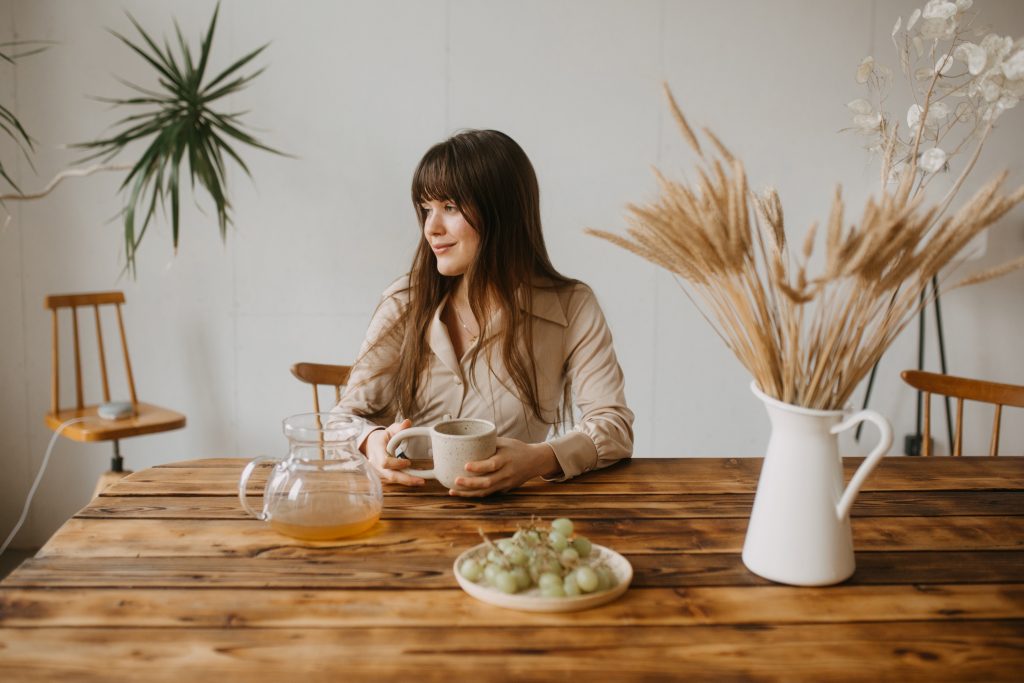 As a new mom, you have a lot on your mind. Drinking tea is probably not your priority. However, self-care should be your priority. And self-care is all about doing those little things that seem irrelevant, but they're actually important.
If you feel overwhelmed by everything you learn or read, it's okay to find professional postpartum support. It's okay to feel confused and stressed.
These postpartum teas could help you with a lot of things. They will nourish your body and mind if you make an effort to drink them regularly.
You have so many options available, and drinking tea is not something complicated or time-consuming. I know that you need more time for everything, but this is a part of your postpartum self-care that is not difficult to follow.
Relax and use everything that nature has to offer to feel better. Don't forget about taking care of yourself, because it matters. You're important and just because there is a baby in your life, doesn't mean you should neglect yourself.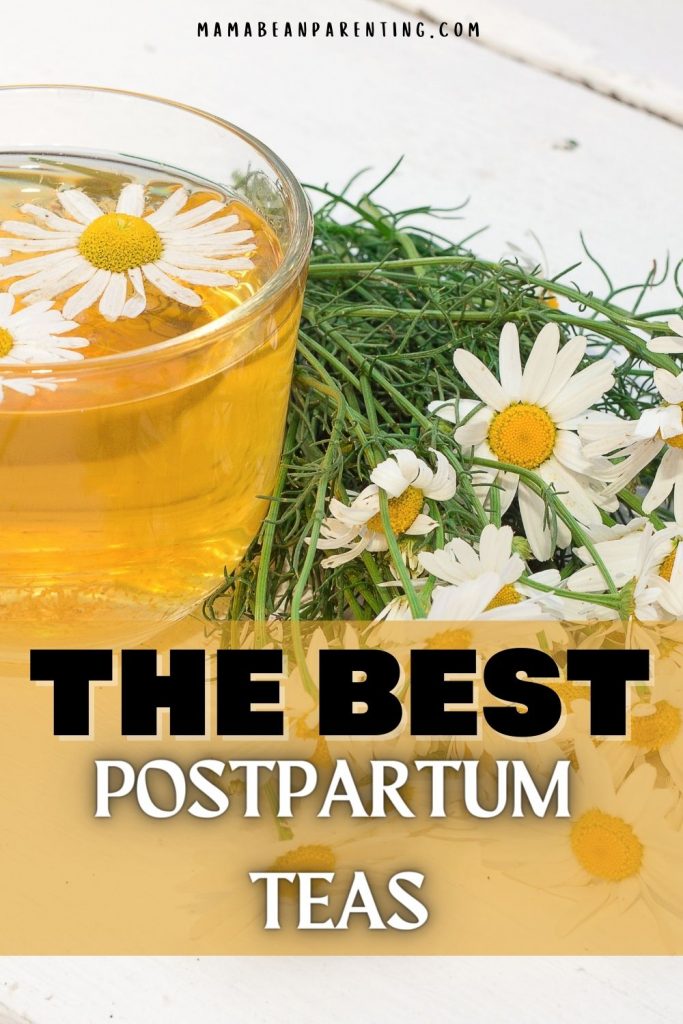 Hi all, I am Sidney, an accountant, a hobbyist photographer, and a mother to two sweet girls who are my motivation. I love sharing the tips and tricks I gained all these years I've been a mother. I hope it will help you!