In general, a crib has traditionally been used as a safe and comfortable sleeping space for babies. However, in recent years parents have started exploring other options. From co-sleeping to bassinets, there's a whole range of crib alternatives to dive into.
The main question is: are these alternatives any better than a traditional crib?
It depends on what you're looking for.
A crib has its own benefits. That's why it's widely used by parents across the world, because it's a perfectly good option if you're looking for something safe and reliable. However, there are other interesting options, as well.
As a parent, it's your job to do your homework and prepare responsibly for the arrival of your baby. That implies researching what kind of sleep space will fit your home perfectly.
From convenient solutions to practical ones, there's a whole range of crib alternatives that may suit your needs better. It comes down to your personal needs, since we all live different lives and lifestyles.
Before deciding, take the time to explore the alternatives.
We're here to help you make an informed decision.
Grab yourself a cup of coffee and strap in as we detail the benefits of a traditional crib and whether or not it could, in fact, be the best option for you. We will also look into the pros and cons of crib alternatives and discuss the features they provide as well as their safety.
Crib Safety 101: What You Should Know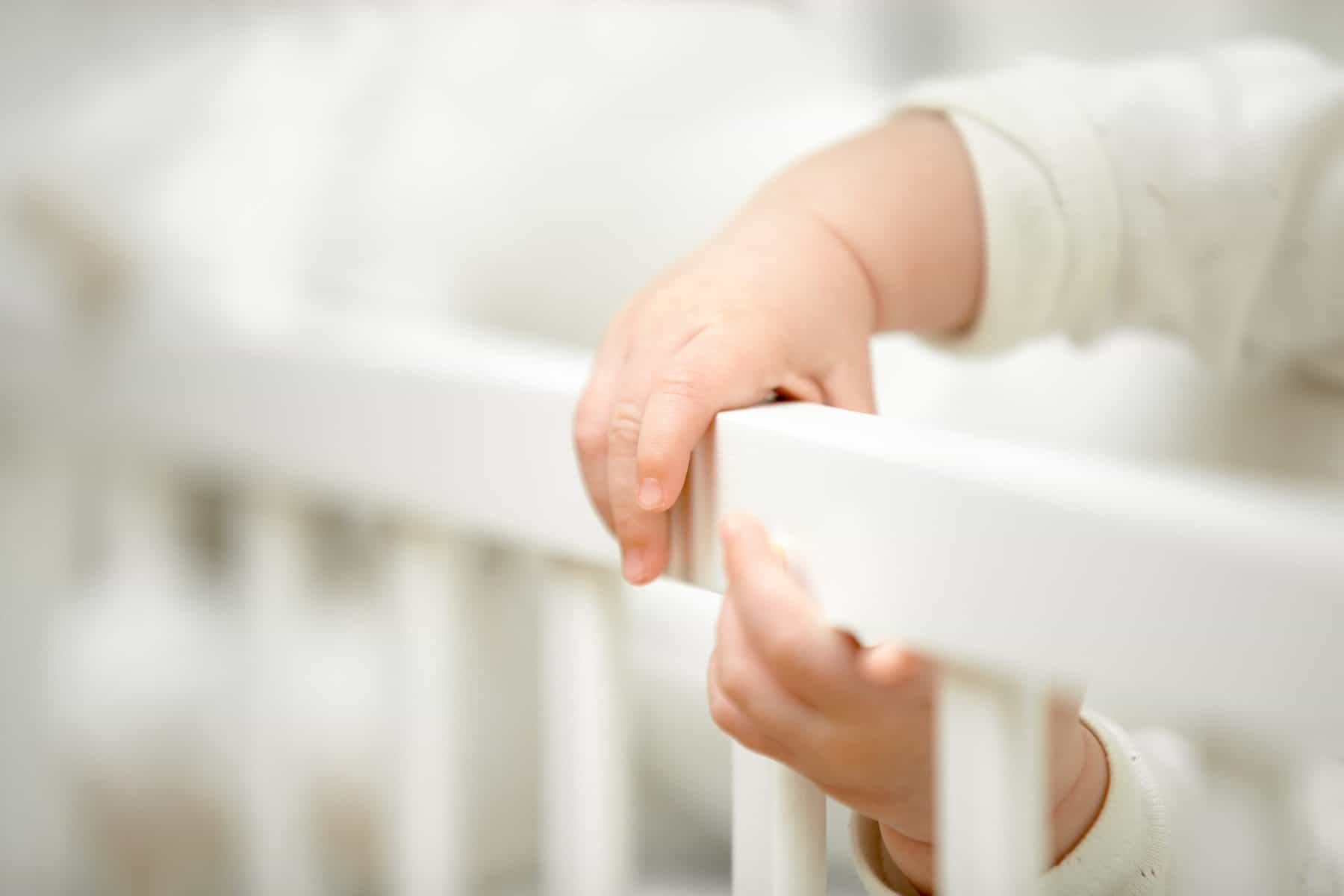 Why look for crib alternatives, anyway?
Well, in recent years, there's been a lot of talk and discussion in regard to how safe cribs actually are. There's no reason to ring the alarms just yet, but it helps parents familiarize themselves with the risks involved.
Crib or no crib – babies should always be placed on their backs when it's time for sleep because this position is the safest for them. You've probably heard about sudden infant death syndrome (or SIDS), but there's a few other potential risks that we have to explore.
When we're talking safety, the highest risk is that of suffocation.
Suffocation in a crib can happen in multiple ways. From entrapment between the bars of a crib to suffocating by rolling over unexpectedly. However, it's your responsibility as a parent to reduce these risks by following all the safety tips and relevant guidance.
Here's a brief breakdown:
Always place your baby on their back.
The sleeping surface has to be firm and flat.
Never sleep with your baby right next to you.
Don't place any soft objects, toys or pillows into the crib.
Often check your baby's temperature.
Now, all of this may sound scary, but that's precisely why it's important that we explore alternatives to baby cribs as we work to find the safest and smartest sleeping solution.
Additionally, before you place your baby in a crib, check the slats. A single loose or missing slat can actually cause entrapment. It's important that you make sure that all the slats are firmly placed and that the distance between them follow safety regulations.
Parents are also advised to pay attention to edges and corners of a baby crib. In certain circumstances, they can cause injuries. For example, a baby can accidentally bump their head. To prevent injuries, ensure that all the corners and edges are safely protected.
Every once in a while, make sure to check your baby's sleeping space for damages. The last thing you want is any loose parts coming off the crib and becoming a choking hazard.
Although traditional cribs are generally considered safe, you have to take all the risks into account in order to ensure maximum safety for your baby's sleeping area. Since every crib is different, you have to follow the manufacturer's instructions and safety standards.
Nevertheless, if a crib simply doesn't meet your needs, there's a whole world of different sleeping solutions for you to consider. They have their own risks and benefits, too, so it's important that we examine crib alternatives thoroughly so as to find the ideal one for you.
Alternative Sleeping Options for Babies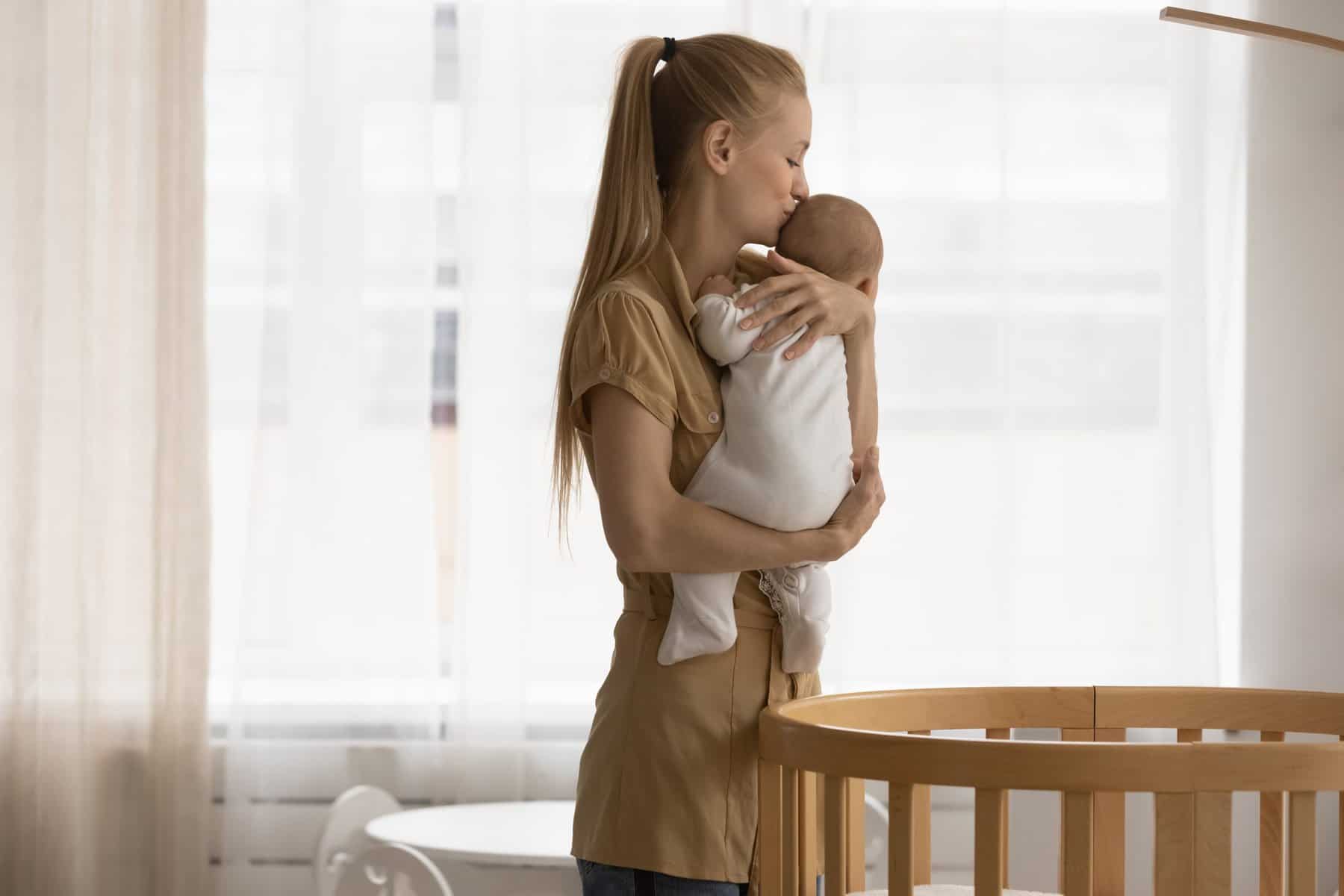 Today, parents have the luxury of choosing from a variety of sleeping solutions for their baby. Some of these include co-sleeping, portable cribs, bassinets, snuggle nests and more. Finding the ideal one comes down to understanding the features they provide.
Depending on your individual needs, there are many great crib alternatives for you to take into consideration. Each of these options has its own benefits and risks. As such, it's important that you do your research thoroughly before you come to a final decision.
What to consider? Well, the first thing to cross off the list is always going to be safety. After that, you have to consider your personal preferences, convenience, portability and any additional features that make these crib alternatives unique and worth your time.
For example, you may even want to explore crib alternatives for small spaces, depending on what exactly you want to find. So, before we dive in, make sure to form a picture as to what you think is the best and ultimate solution for your baby's sleeping environment.
Before we dive into details, here's our selection of crib alternatives:
1. Snuggle Nest
2. Bassinet
3. Moses Basket
4. Mini Crib
5. Floor Bed
6. Bedside Sleeper
7. Travel Crib
8. Bed Sharing
Crib Alternatives: Snuggle Nest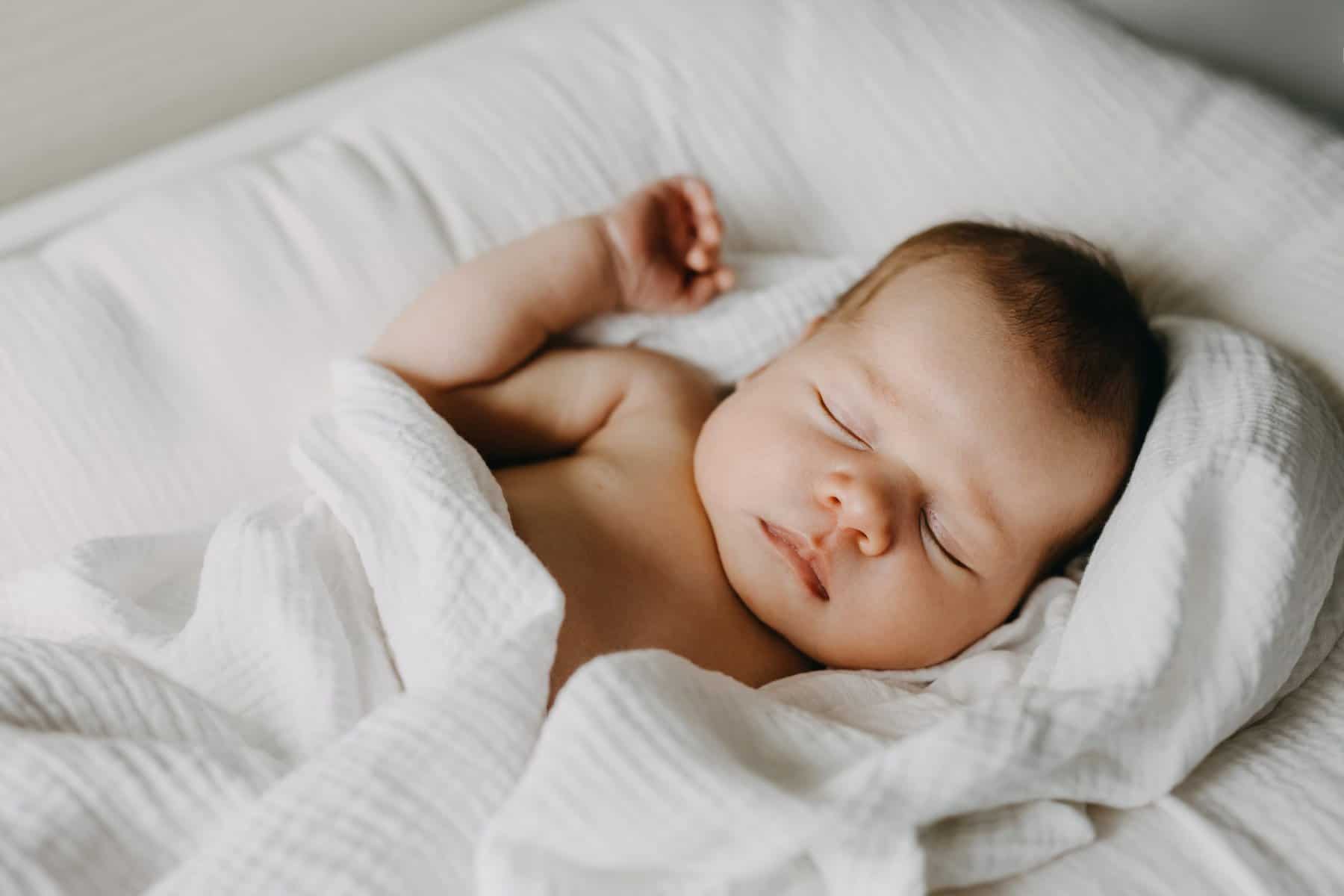 One of the more popular crib alternatives is the snuggle nest.
Babies love the snuggle nest. In regards to crib alternatives for small spaces, nothing can quite match the snuggle nest. It's small, cozy, portable and perfectly safe for your baby.
The best part about this sleep option for your baby is, of course, its portability.
The snuggle nest can be placed inside your bed, providing easy access to your baby. However, you have to take into account all the dangers associated with bed-sharing.
After you have ensured your baby's safety, that's when the snuggle nest really shines. Parents often use this sleeping option when they want to travel. Out of all the crib alternatives for small spaces, the snuggle nest works great with small and limited space.
When placing the snuggle nest into your bed, its safety features create a barrier between the baby and the adult sleeping area. Therefore, the snuggle nest makes it impossible for babies to accidentally roll out of their sleeping space, which lowers the risks involved.
With the snuggle nest, you can easily check on your baby, because this sleeping option provides accessibility throughout the night. With the snuggle nest positioned right next to you in bed, you don't even have to get up to soothe and calm your crying baby.
Overall, the snuggle nest is one of the best alternatives to baby cribs. It's accessible, easy to use and perfect for co-sleeping since you can place it inside your bed without having to worry about your baby accidentally endangering themselves by rolling their way out.
Nevertheless, if you're looking into co-sleeping, you have to make sure that you have a big enough bed. Keep in mind that the snuggle nest can't be used for a very long time. So, it's going to be a temporary solution to your baby's safe and comfortable sleeping area.
Crib Alternatives: Bassinet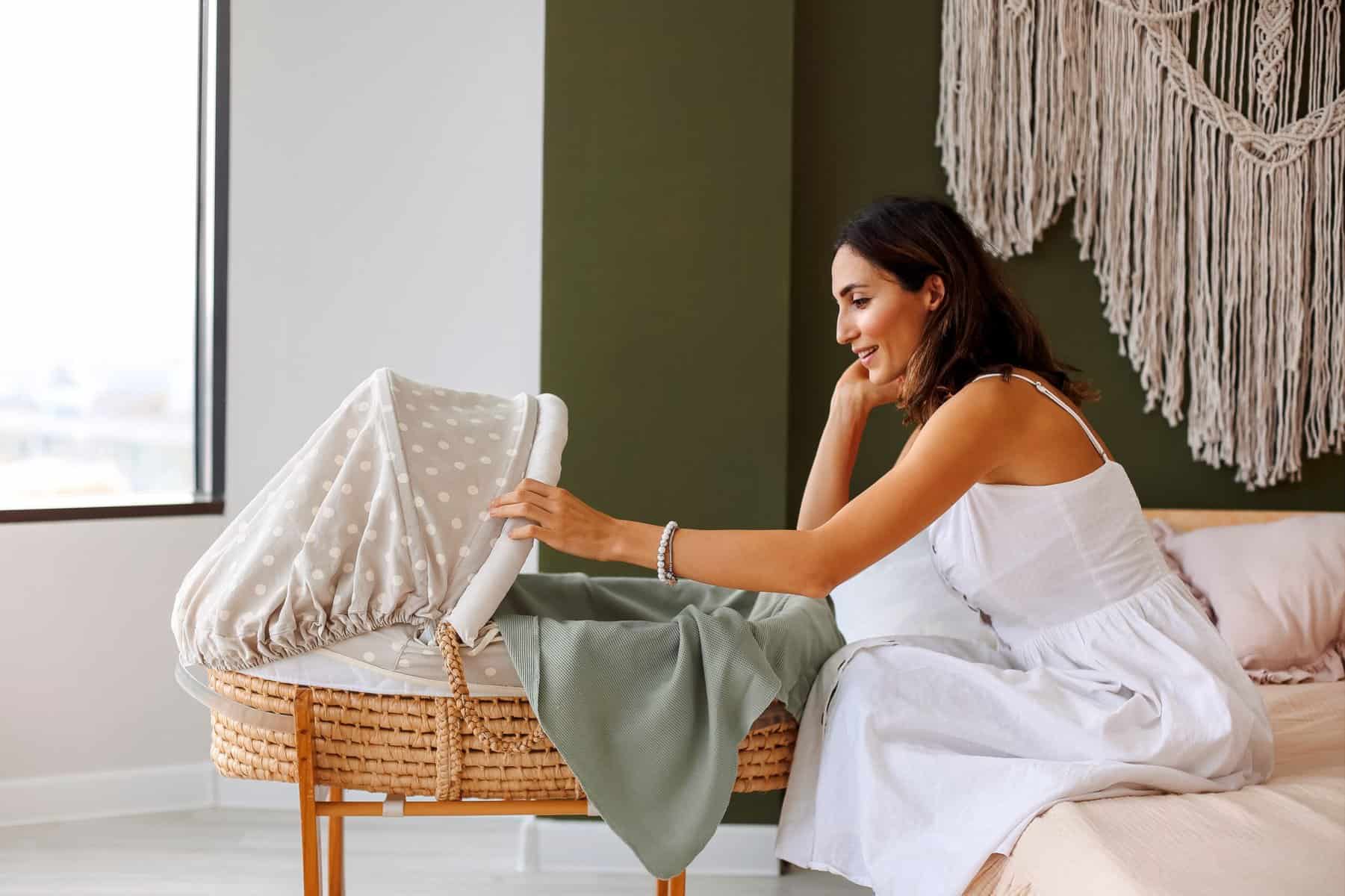 Much like the snuggle nest, the bassinet is one of the crib alternatives for small spaces. The two primary benefits include size and portability. That means that you can keep your baby's safe sleeping space mobile, but parents usually place them in the same room.
The bassinet has a traditional look and usually offers parents the option to rock their baby to sleep. What really takes the portability of the bassinet to the next level is that some of them come with wheels, which makes it easy to move them from room to room.
For parents struggling with limited space, the bassinet is one of the safer and more comfortable crib alternatives for small spaces. On top of that, the bassinet can also be easily disassembled, which is simply perfect for families that plan to travel often.
A high quality bassinet has all the safety features included that your baby needs.
The sleeping surface is usually a firm but comfortable mattress that's certain to lull your baby to sleep. On top of that, bassinets usually come with a removable hood in case you want to protect your baby from light and wind, but not at the cost of accessibility.
In fact, the reason why a bassinet is one of the finer crib alternatives is because its size and mobility allows for room-sharing. With a bassinet placed right next to your bed, you can monitor your baby throughout the night and always enjoy easy access to your baby.
As always, make sure to prioritize safety. A bassinet is really easy to use, but you're not going to be using it for a very long time. Since some bassinets can be reasonably pricy, this short-term investment dissuades many parents from getting a bassinet for their baby.
In the end, it comes down to your personal needs and preferences, the safety features included, as well as your research into safe and comfortable alternatives to baby cribs.
Crib Alternatives: Moses Basket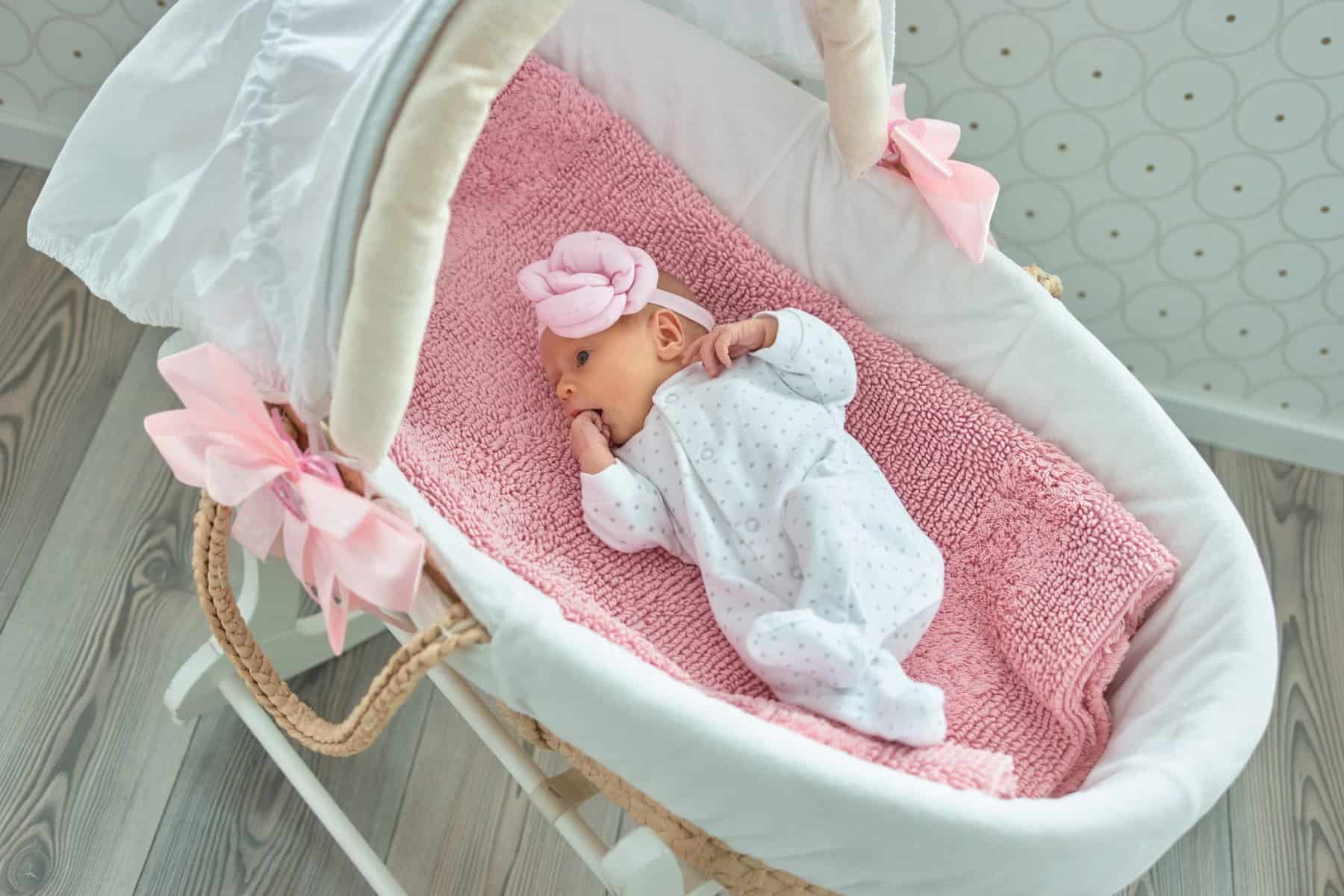 Moses baskets are specifically designed for newborns. Some crib alternatives provide longer use, but the most you're getting out of a moses basket is three to four months.
However, this portable bed provides a safe and comfortable sleeping space for your baby. Made from sturdy natural materials, the moses basket offers a low profile and portable option for parents that often relocate their baby's sleeping area or plan to travel.
The firm mattress provides comfort that's going to have a positive effect on your baby's sleep. Especially after a few sessions of learning and play, your baby's going to enjoy the comfort of the moses basket, especially if you place it in the same room you sleep in.
Although there are many alternatives to baby cribs, no one can argue that the moses basket has the most unique look. Often handmade and constructed with natural materials, the aesthetic appearance of the moses basket adds charm to any possible environment.
The moses basket is going to really give your room that joyful parenting buzz.
Moses baskets aren't generally used for co-sleeping, but since a lot of moses baskets don't actually have legs, you can use them for co-sleeping if you happen to have a huge bed.
Although parents don't usually use moses baskets for bed sharing, it's nice to know that it's a viable option if you happen to meet the safety standards necessary for co-sleeping.
Keep in mind that moses baskets are safe for your baby until they learn to roll over.
In general, babies feel better in smaller, cozier sleep environments, so there's no doubt that your baby's going to love the moses basket, even though they will quickly outgrow it. Regardless, the moses basket makes for a perfectly safe, comfortable and popular option.
Crib Alternatives: Mini Crib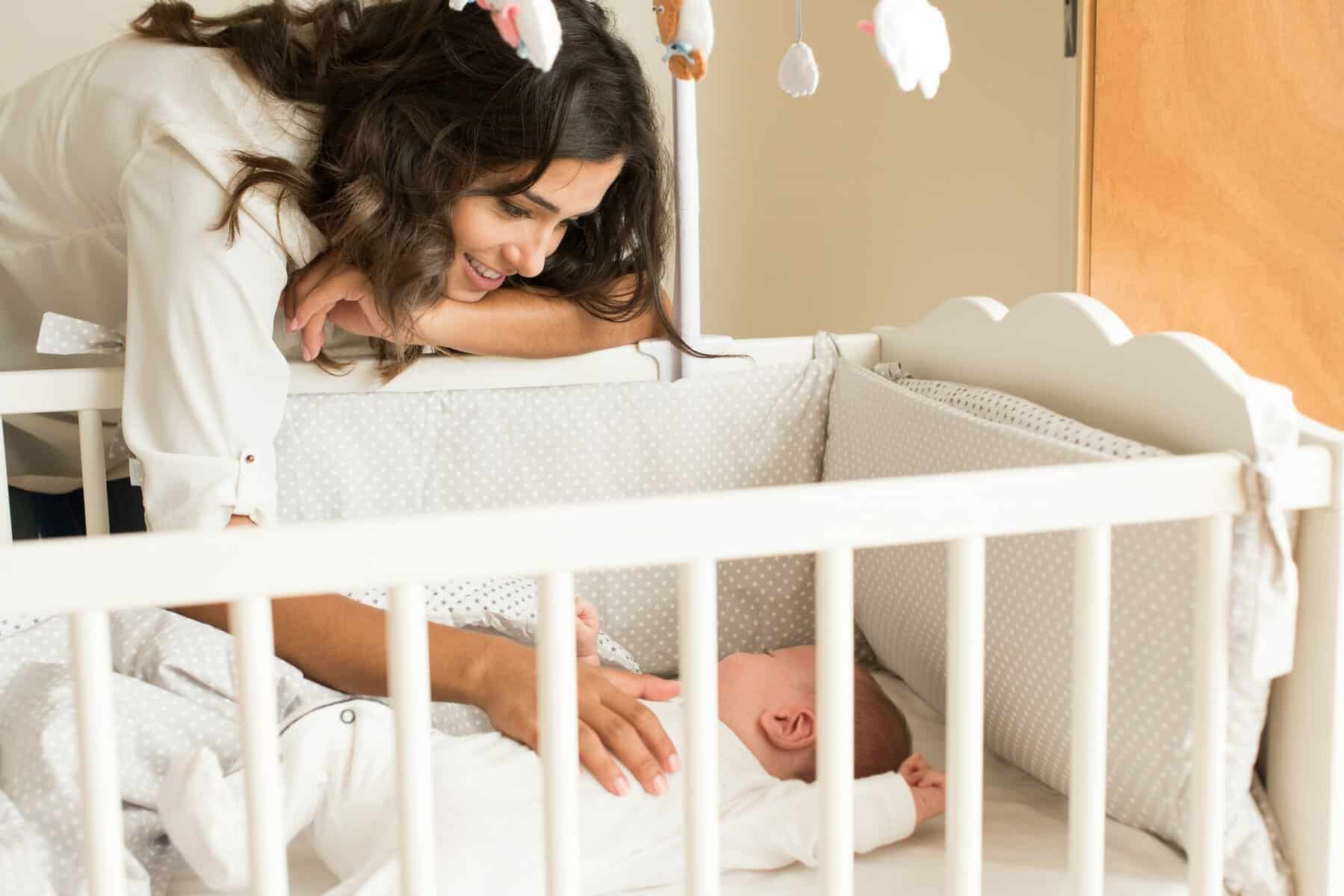 We can't have a discussion about alternatives to baby cribs without mentioning mini cribs. These small-sized cribs have unique features that make them stand out. They're a viable option for parents that have a preference for something a bit smaller and portable.
In this case, size and portability are they key features.
Parents with limited space may opt for a mini crib as a great solution for their baby's sleep environment. In terms of the design and the functionality, mini cribs are similar to traditional cribs. From the mattress to the slates – at first the features seem identical.
However, a mini crib does everything smaller and more lightweight, often including wheels which makes them easy to move around from room to room if you and your partner prefer portability. In regards to safety, mini cribs meet all the safety standards.
The mattress is often adjustable in height, well secured in order to prevent any kind of misplacement and, in certain models, has a removable hood to protect the baby.
Another aspect that appeals to parents is that mini cribs are cheaper than traditional cribs. When choosing the ideal one for you, focus on safety – but remember that cribs come in all manner of styles, so you're going to have a blast choosing from a variety of designs.
Crib Alternatives: Floor Bed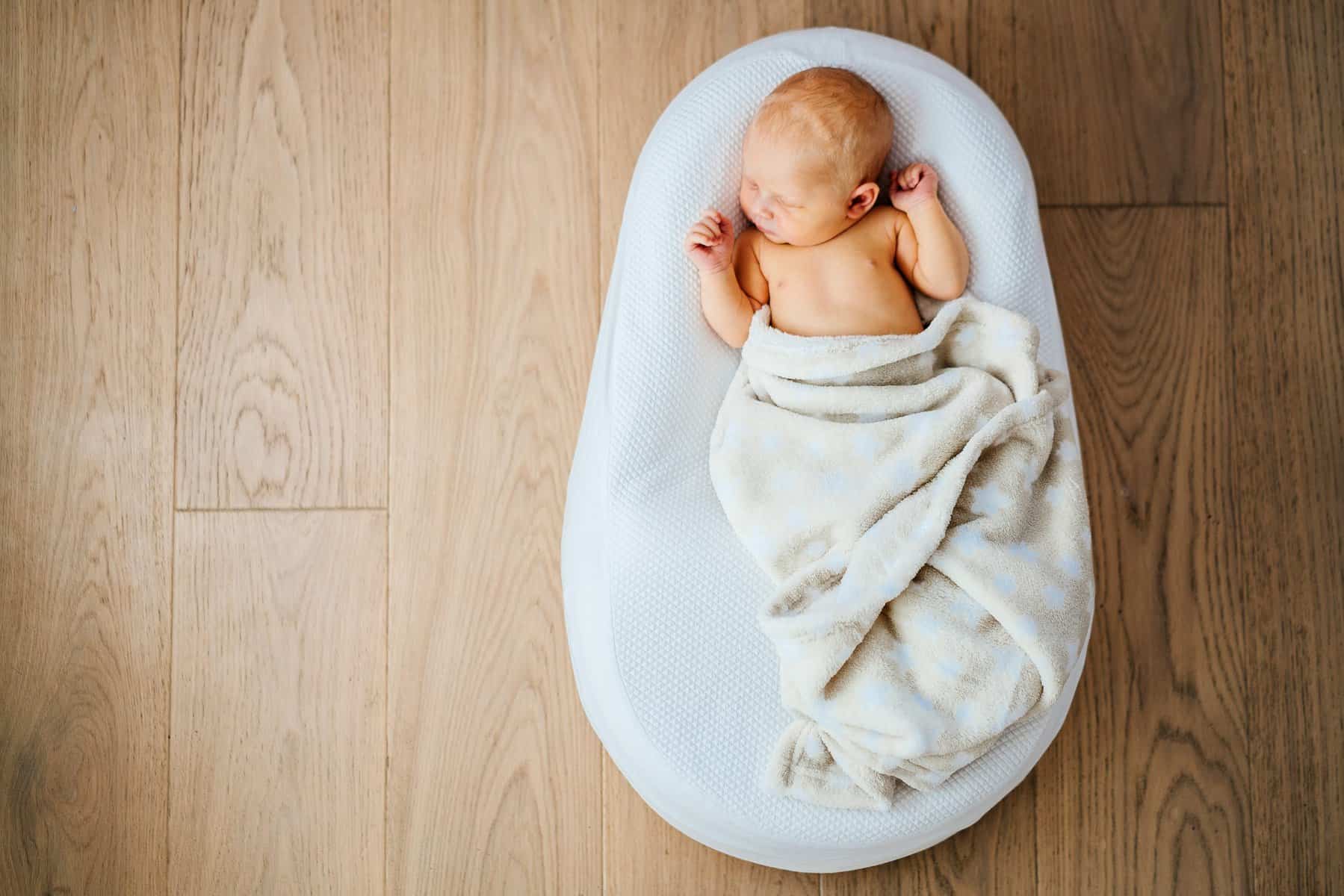 In recent years, there's been a lot of discussion in regard to floor beds and how safe they are for babies. Out of all the crib alternatives listed thus far, this one may very well take the cake as far as controversy is concerned. So, it's important that you do your research.
What does a floor bed actually mean? Simply put, it's a mattress that you place on the floor, a flat and firm surface for your baby to sleep on. However, a floor bed doesn't have any railing or protection, and that's where the controversy comes in. How safe is it?
Well, the concept of a baby sleeping on a floor bed, a mattress placed on the floor, has been growing in popularity due to the popularity of the Montessori method, which claims that a baby should sleep naturally so as to develop a growing sense of individuality.
The sense of freedom – as Montessori claims – can have a positive effect on your baby.
Still, there's much you can do to lessen the risks even if your baby doesn't have any railings to keep them safe. It's important that you take the necessary steps towards baby-proofing your home so as to prevent your baby accidentally getting in harm's way.
Generally, it's advised to get a floor bed later on when your baby's starting to learn how to walk and play. Taking the railings out of the picture nourishes their sense of exploration.
Just make sure that you get a high quality toxic-free mattress for your baby to sleep on.
Keep in mind also that a floor bed isn't a make-or-break deal in regards to your baby growing independently. In fact, there's limited research to prove it anyway. So, if you have safety concerns, you may want to invest in more traditional crib alternatives, instead.
Crib Alternatives: Bedside Sleeper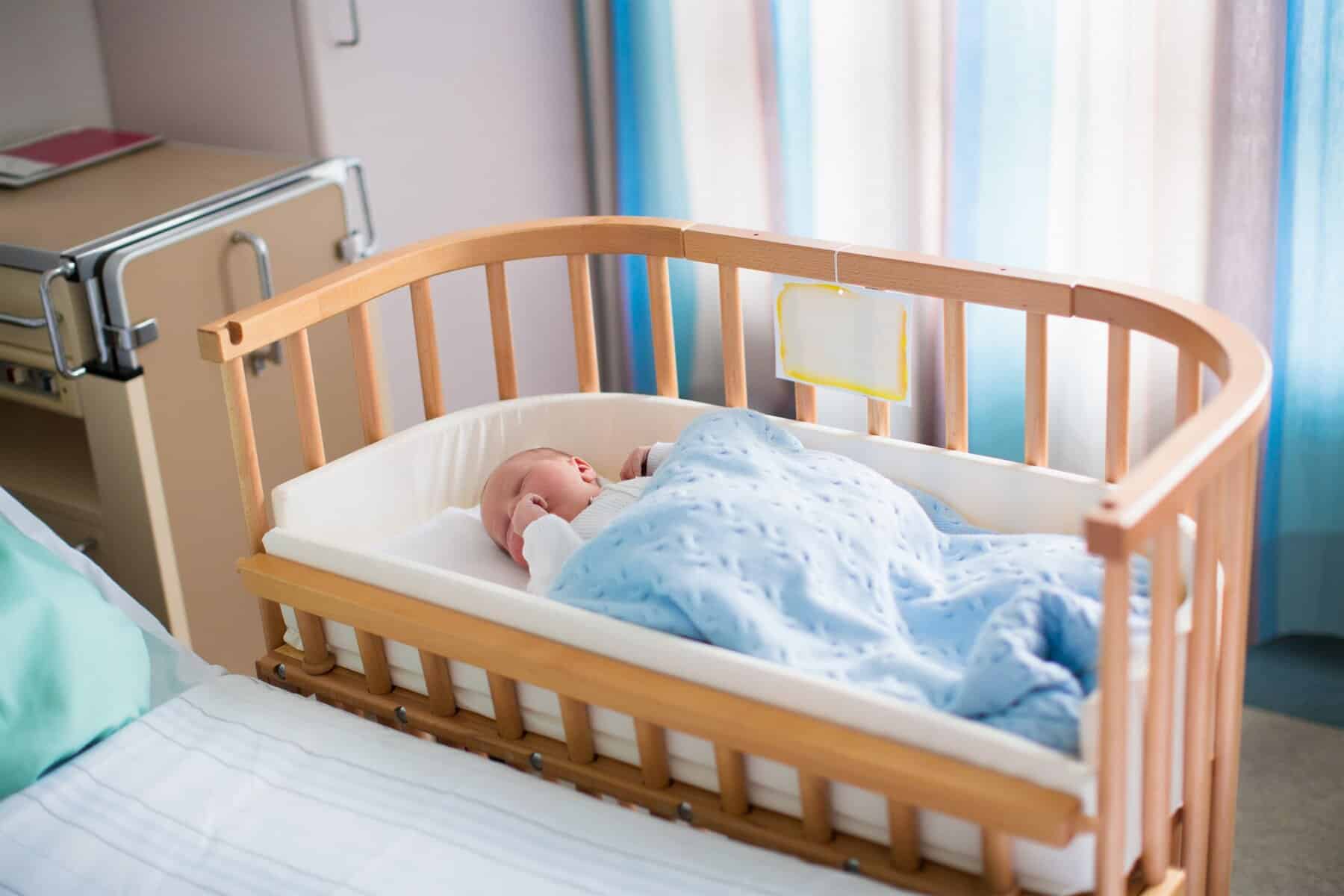 For newborn babies up until six months, a bedside sleeper makes for a safe option for parents that want to gain all the benefits of co-sleeping. A bedside sleeper can be described as an extension attached to the side of the bed that the parents sleep on.
When attached to the bed, your baby essentially sleeps in their own space while simultaneously sharing your bed. This allows for easy access and all the benefits of co-sleeping while simultaneously eliminating most of the risks associated with bed-sharing.
Some options allow you to share the room, but this option allows you to share the bed.
If what you really need is easy access to your baby, the bedside sleeper has you covered.
Let's talk convenience. For parents that need to have one eye on their baby at all times, a bedside sleeper allows you to check on your baby or tend to their needs whether it's day or night. However, it's not going to be easy since babies tend to wake up unexpectedly.
So, a bedside sleeper can cause a lot of instability in the bedroom. For example, you and your partner may often sleep separated in order for at least one of you to get a good night's rest. This may further disrupt your sex life and take away from your privacy.
Regardless, there are many benefits when you sleep next to your baby. A good bedside sleeper has all the necessary features that work well to minimize any and all risks associated with co-sleeping. In fact, it's considered to be the safest co-sleeping option.
As per safety regulations, it's generally advised for parents not to sleep with their baby. Still, a bedside sleeper has a similar effect and feel while prioritizing your baby's safety.
Crib Alternatives: Travel Crib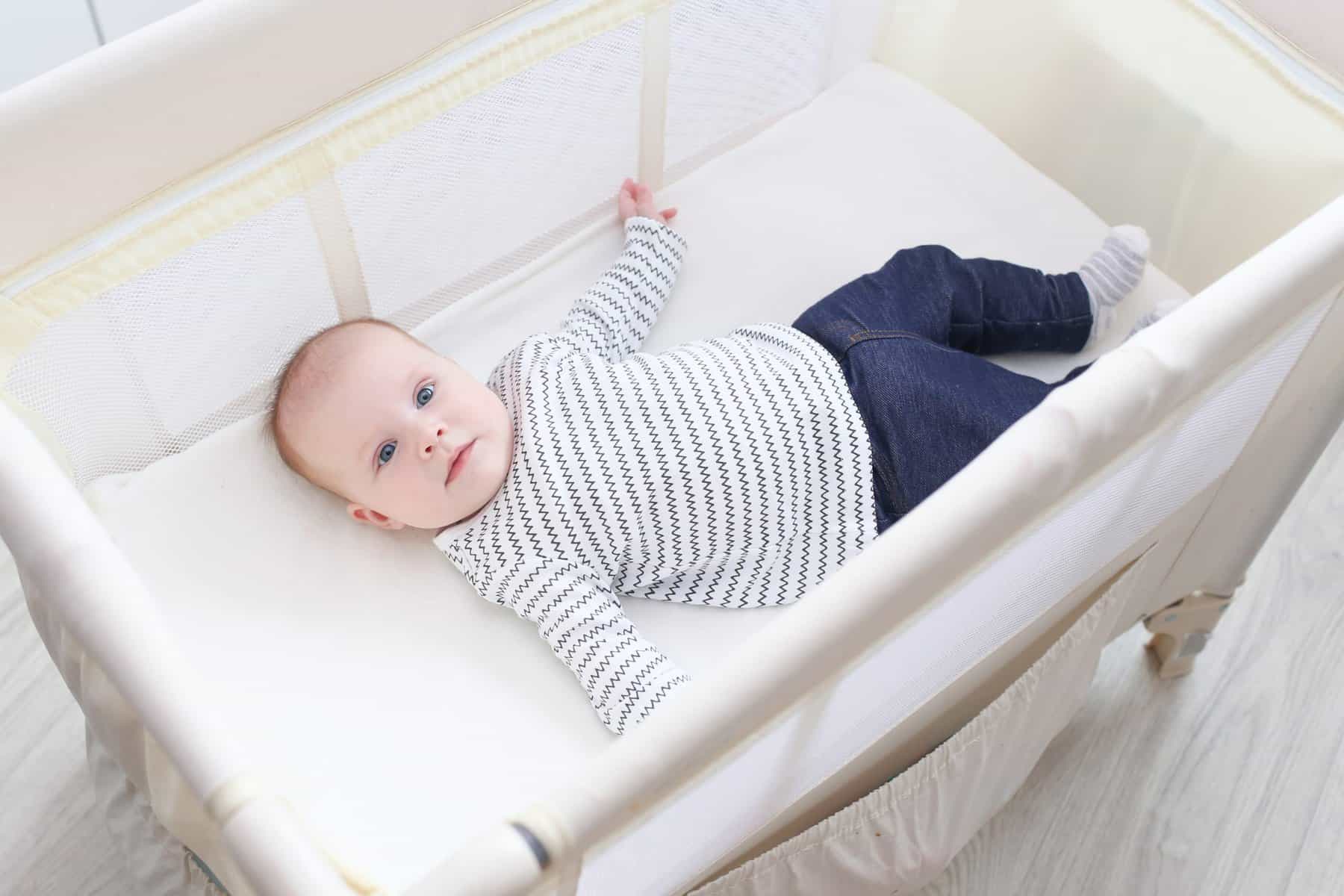 For parents on the move and for parents that love to travel and need portability, the travel crib is essential. The most important aspect of the travel crib is its lightweight nature, because it's specifically engineered for a family that likes to travel often.
The travel crib is easy to use, easy to pack and easy to disassemble and reassemble.
It's easy to pack because it often comes with a convenient carry bag.
As opposed to all the crib alternatives listed above, the travel crib is the perfect choice when it comes to portability. Some models usually come with a sturdy carrying bag, which makes them easy to pack up and carry around when you're always on the move.
Nevertheless, the safety features shouldn't go unmentioned. Although travel cribs share some similarities with traditional options, such as a firm and breathable mattress, the travel crib also benefits from locking mechanisms and extra visibility with mesh sides.
For a family that's always on the go and a family in need of efficient space-usage, the travel crib provides the best design for limited space and is usually more affordable.
However, the travel crib has its own disadvantages. The features may appear similar to traditional versions, but the travel crib compromises when it comes to durability. Before you pack up for a trip, make sure to check the travel crib for any kind of wear and tear.
Crib Alternatives: Bed Sharing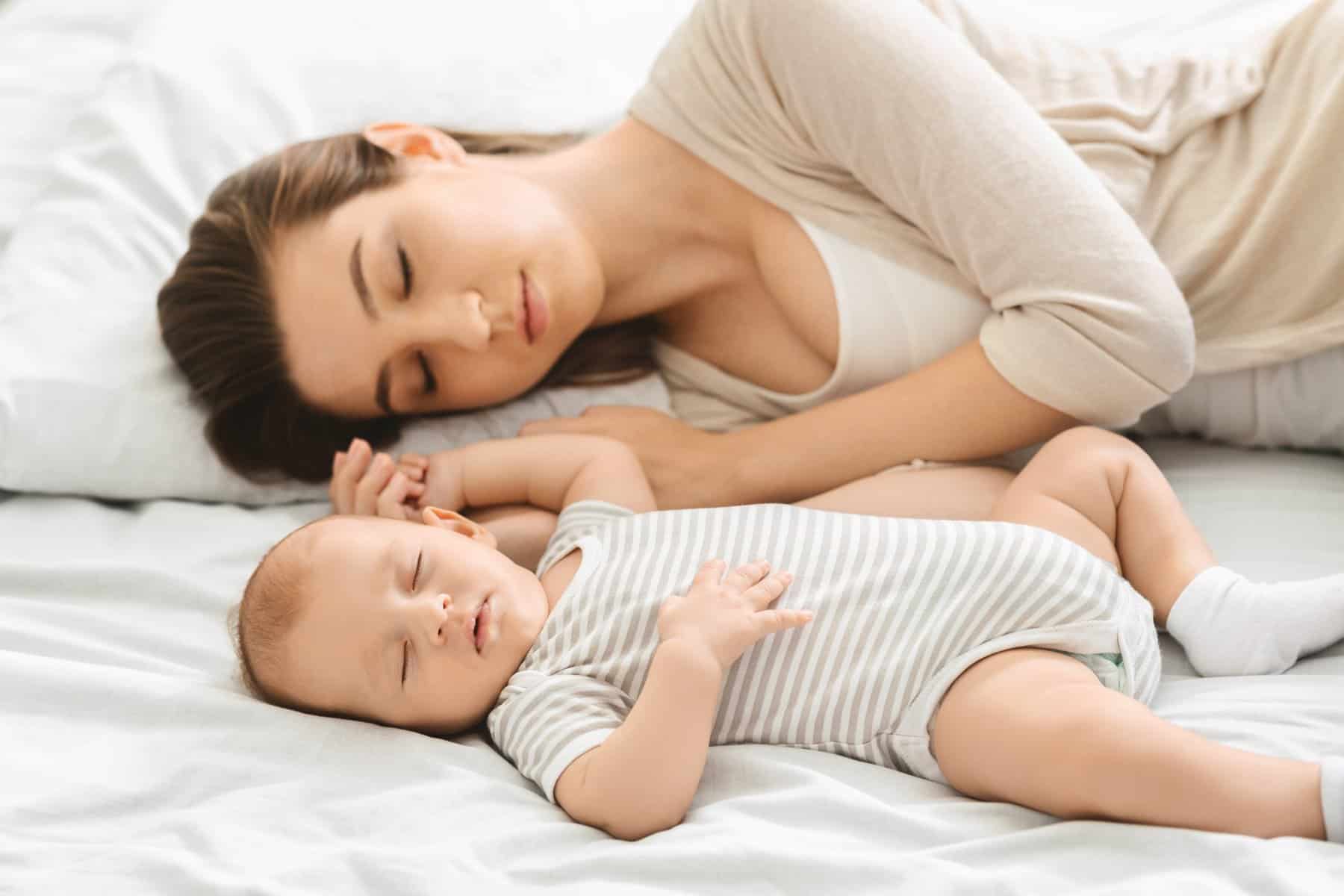 Remember when we said that a floor bed or mattress is the most controversial option for your baby? Well, bed sharing, also known as co-sleeping, certainly trumps it. What does it mean? Bed sharing simply implies having the baby sleep in the same bed as you.
Why is it considered dangerous, then? Well, there's a lot of discussion surrounding it. As of late, it has been proven that bed sharing increases the risk of SIDS. Although worrying, parents around the world practice bed sharing and claim that it's the best option for them.
The truth is: bed sharing doesn't have to be dangerous. It's all about preventing risks. For example, if you don't drink, use drugs or smoke cigarettes, you have already lowered the risks by a sizable amount. Intoxication can make you unaware of your baby beside you.
There's a heightened risk that you may roll over and suffocate your baby. Also, if you're overweight, you may want to avoid bed sharing with your baby for the same reasons.
Another factor to take into account is whether or not you're a light or heavy sleeper. It's best to practice bed sharing with your baby if you're a light sleeper. That way you can always react to any unusual movements and check on your baby every once in a while.
Although there are a couple of benefits to bed sharing, such as convenience and easy access, it's not going to give your baby a head start on life. Generally, it's advised for parents to avoid it due to risks and to have your baby sleep in the same room, instead.
However, it does make for a truly wonderful bonding experience.
All in all, you have to make sure that you're willing to take all the necessary safety precautions when bed sharing with your baby so that you can enjoy a stress-free experience. If you get stressed easily and worry too much, this may not be for you.
For a more safer option, a bedside sleeper does the trick. It's the best option for co-sleeping. The baby's mattress feels connected to your bed. That satisfies your need to have your baby beside you, to play with them and to enjoy easy access to your baby at all times.
Making the Right Choice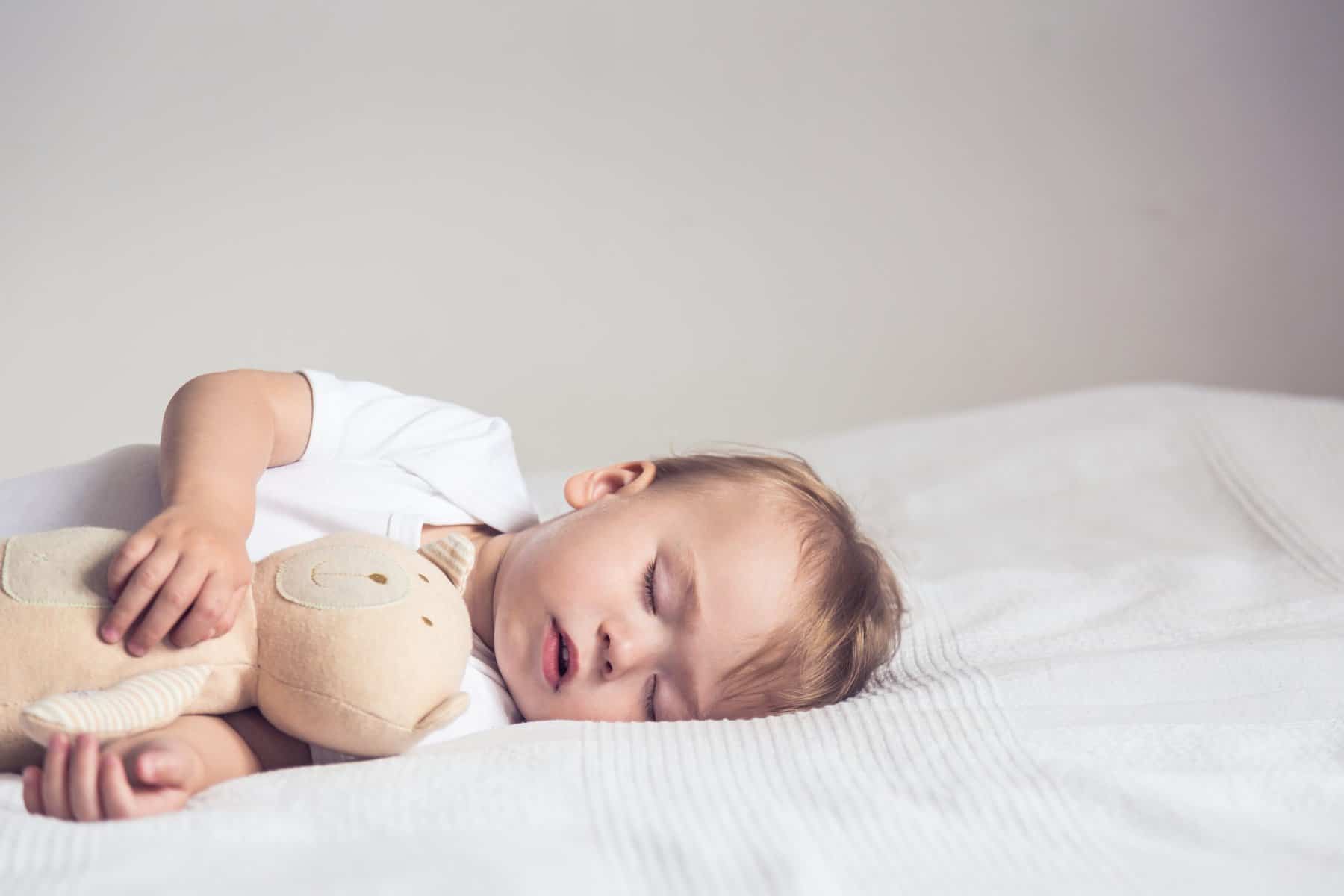 Aside from the crib alternatives we carefully selected, there's a whole different world of unexplored options for you to choose from. Regardless, the ones listed above are in our opinion the smartest and safest purchases if a traditional crib just isn't your taste.
The same tips and tricks apply to each and every one of these crib alternatives.
Here's a breakdown to keep you informed as to what you should look for:
1. All crib alternatives have to be up to safety standards. Safety should always be your number one concern, the first and last thing you consider before making a decision.
2. Looking for extra guidance or feeling unsure about it? Consult with a pediatrician. Getting an expert's opinion is certain to put you on the right track when choosing from a great variety of safe, practical, portable and comfortable solutions for your baby.
3. Before you make up your mind, take the size of your home and your baby room into consideration. How much space do you have? Some parents opt for crib alternatives precisely because they need something smaller, mobile and overall more portable.
4. What about your lifestyle? Do you like to travel often? Are you planning on making multiple trips with your little baby in tow? Well, you're going to need a solution in the form of a travel crib, for example, that's easy to use, easy to pack and easily portable.
5. Aside from comfort and quality, consider extra features. Some crib alternatives provide music and light options that help the parents soothe and calm their baby before sleep.
6. Ensure that your baby has a firm mattress to sleep on, regardless of the option you pick. Your baby needs a solid and unmovable surface so as to minimize the risks involved. You need a sturdy mattress in order to make sure that your baby sleeps safely and soundly.
By following these guidelines, we're certain that you're going to find the best option for you and your baby. Regardless of your personal preferences or what you like or dislike, there's enough variety to guarantee a safe and comfortable sleeping space alternative.
In Conclusion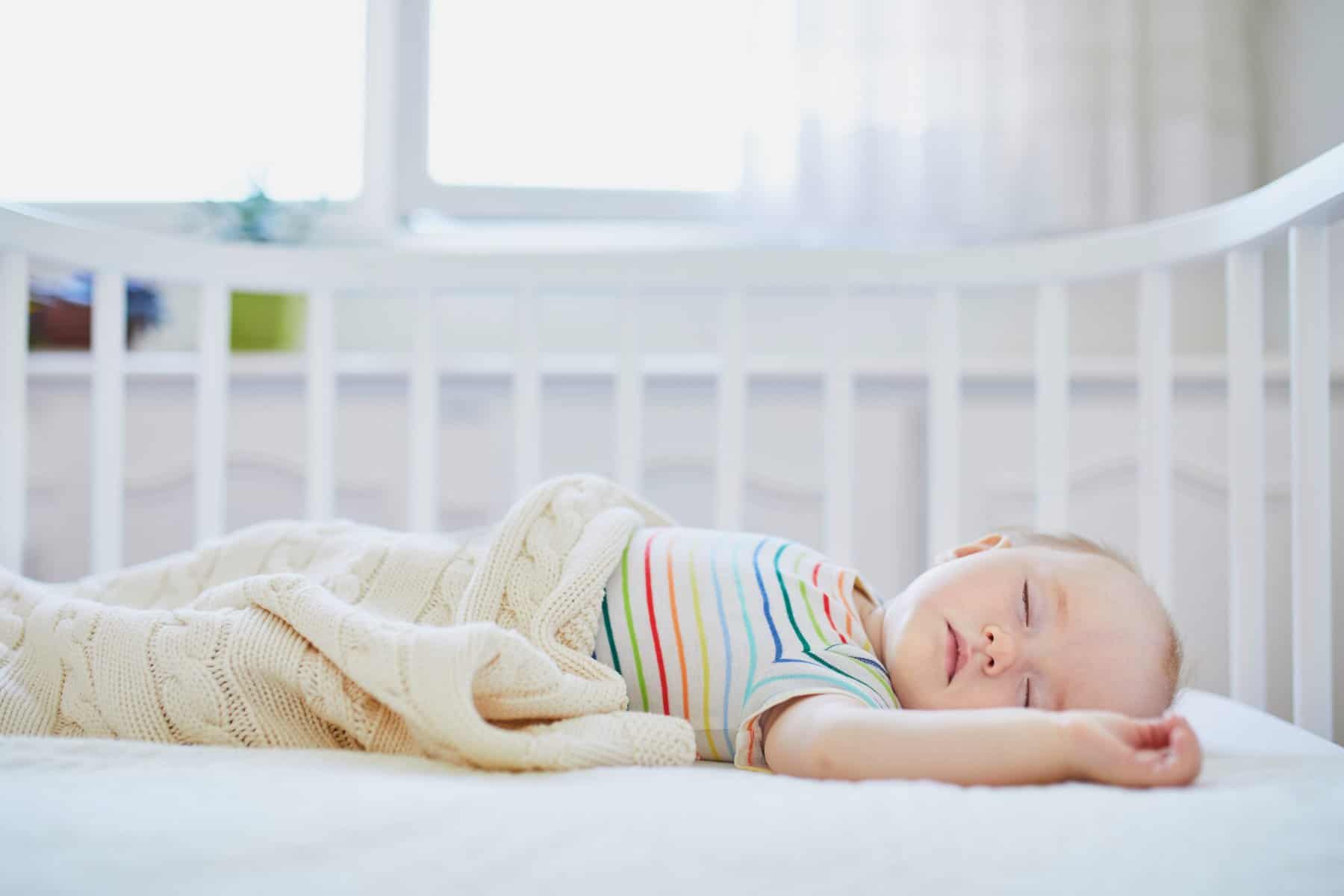 With so much information to digest, so much variety, from the comfort of a bassinet to a mattress simply placed on the floor, it's your responsibility as a parent to do your research thoroughly. We're here to help you make an educated and informed decision.
Understanding the benefits, the risks and the pros and cons of each and every option allows you to shrink your list as you and your partner look to find the best alternative for your baby. Work on gathering information, but make sure to prioritize your baby's safety.
In the end, it all comes down to what's best for your family. There's no ultimate solution for every parent. You have to find what works best for you and what works best for your baby. That may take some time, so make sure that you exercise patience in the process.
One thing you have to keep in mind is that some of these crib alternatives may not serve you for a long period of time, depending on your baby's age. As your baby grows and learns how to play, how to walk, you're going to need to stay flexible and adaptive.
All in all, choosing the right option is going to make the parenting journey a lot more enjoyable. Whether you like to travel and prefer something that you can easily pack, or whether you like to co-sleep with your baby, there's enough variety for everyone.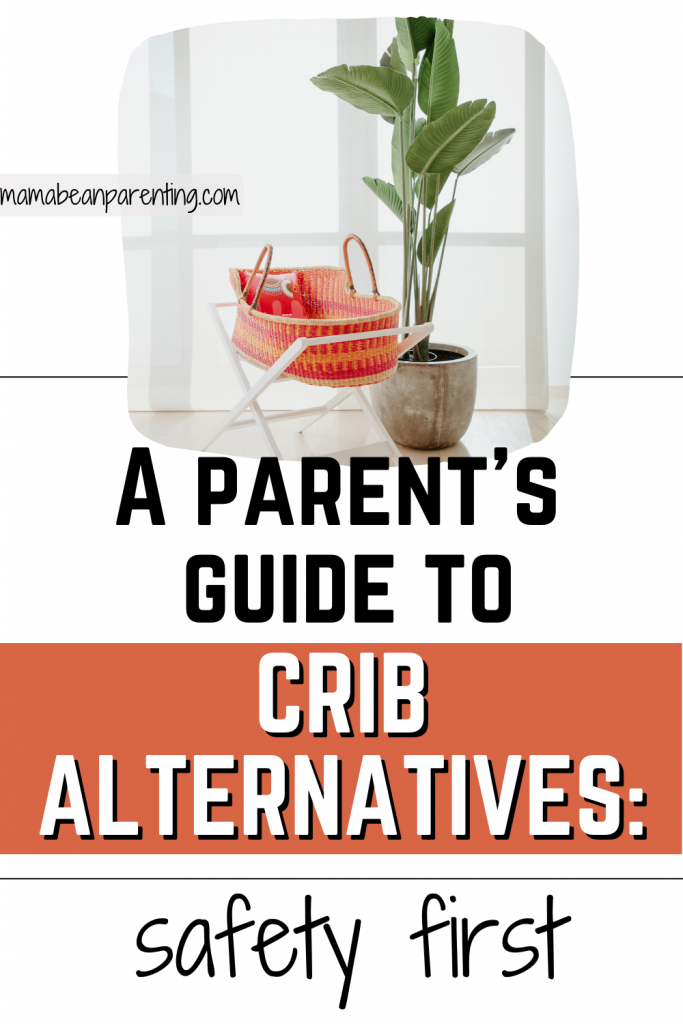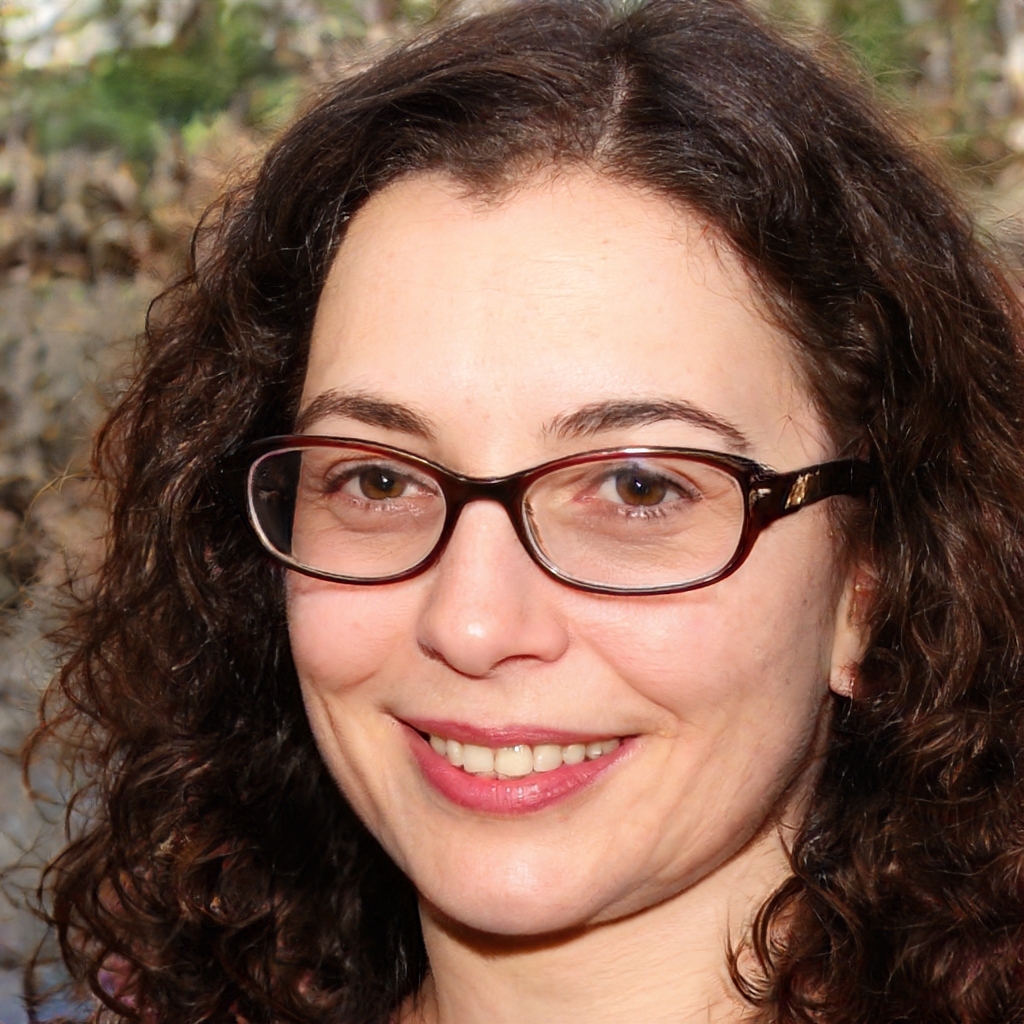 Mother of three and a primary school teacher. I've always loved being around children and helping them, so I chose my path as a teacher. It is sometimes hectic with three children, but I am 100 percent into it and wouldn't change it for anything in the world.