Amazing single mothers and their path to success from this story will inspire you to be a better person. You will see how many single moms are struggling every day. But they still want to improve their life.
They still want to be better mothers and they want to find themselves. Being a single mother is so complicated, especially when you need time and energy to find your own calling.
This story will inspire you to find something or someone that will help you to do more with your life.
Amazing Single Mothers And Their Path To Success
This Roadtrip Nation story is about three single moms – Gabby, Kiera, and Maliaq who are traveling together to meet other single moms – Maria, Amy, Elisa, Sarah, and Felicia.
They're traveling to meet them because they want to do something meaningful with their life. They want to start a new journey that will make their lives better.
They want to build a strong foundation for themselves and their kids. Sharing knowledge and experience is always beneficial. Amazing single mothers and their path to success will help you to find strength inside yourself.
Single parents know that single parenting requires a lot of patience and determination. However, they also know that they should do something else with life.
Parenting is not the only thing they should do. Raising children is an amazing experience, but they have to spend time building their lives too. Single moms have to do something for their self-esteem and faith.
Gabrielle
Gabrielle Hall is a single mom from Hurst, Texas. She has three amazing daughters, and she wants to find herself.
She wants to be happy and she wants to give her kids a better life. She feels bad for missing out on important things. Gabby has to work a lot just to put food on the table.
She realized that things had to change, so she went back to school. She is studying nursing, and she is dealing with complications because she has to work, study, and raise three daughters.
She is a senior pharmacy technician, and even though it's a decent job, she wants to earn more money and progress. Her daughters are proud of her, and one of her goals is to show them that you can do anything you want with your life.
Since she has girls only, she wants to show them that a woman can do anything. She wants to give them and herself a good life where she doesn't have to struggle so much.
Gabby was always scared to do certain things, but she wanted to fight against those fears. She wants her daughters to be more bold in life.
Kiera
Kiera is a single mom from High Point, North Carolina. She has two kids, a boy – Jayden who is 12 years old, and a girl – 5-year-old Janelle.
Right now, she is co-parenting with her ex. Her kids are sometimes with her in North Carolina, and sometimes they're with their dad in Florida.
She decided to suggest co-parenting because she couldn't do it all by herself. She didn't have enough money. Her electricity and water were shut off more than once.
Kiera doesn't like asking for help, but she knows that her kids deserve better. So, she is co-parenting now, and even though it's breaking her heart when her kids aren't with her, she knows that it's for the best.
She was interested in geology, but her parents pushed her into nursing. Unfortunately, she didn't go through it, and now she wants to have a career.
She wants to do something meaningful in her life. Most importantly, she wants to do something she loves. Geology is her passion, even though she is currently working for an internet company.
She is quite insecure, but she wants to take this road trip with Gabby and Maliaq because she wants to get rid of that insecurity. She wants to convince herself that single moms are superstars.
Kiera also hopes that her kids will understand why she had to be away from them. She wants to be a better person and a better mom.
Maliaq
Maliaq is a single mother from Wasilla, Alaska. She is Yupik and Athabaskan, and she is proud of her Native American origins.
She has one son Michael, and he is 9 years old. She got pregnant with him when she was 17 years old, and she is a single mother from the beginning. She quit school because she felt guilty for not being with her son.
Her family helps a lot, and since her mom was also a single mom, she has a lot of support and understanding. Her other family members also helped her to raise her son.
Maliaq thought that she didn't have time or money for school, but now she knows that school is much more important than she thought.
She is studying computer science, but she is not sure what kind of career she wants to pursue. She is also working, but luckily she can take online classes for now. She is trying to spend a lot of time with her son. They like to be outside, walking and hiking.
Her biggest struggle is feeling like a bad mom sometimes. When your child only has you, it feels like everything is falling apart if you do something wrong or if you miss something important. So, it's hard to stay calm sometimes.
She wants to become fearless and she wants to do what's best for her and her boy. This is her time to get out of her comfort zone. She wants to make a big step and she wants to be proud of herself for once.
Austin, Texas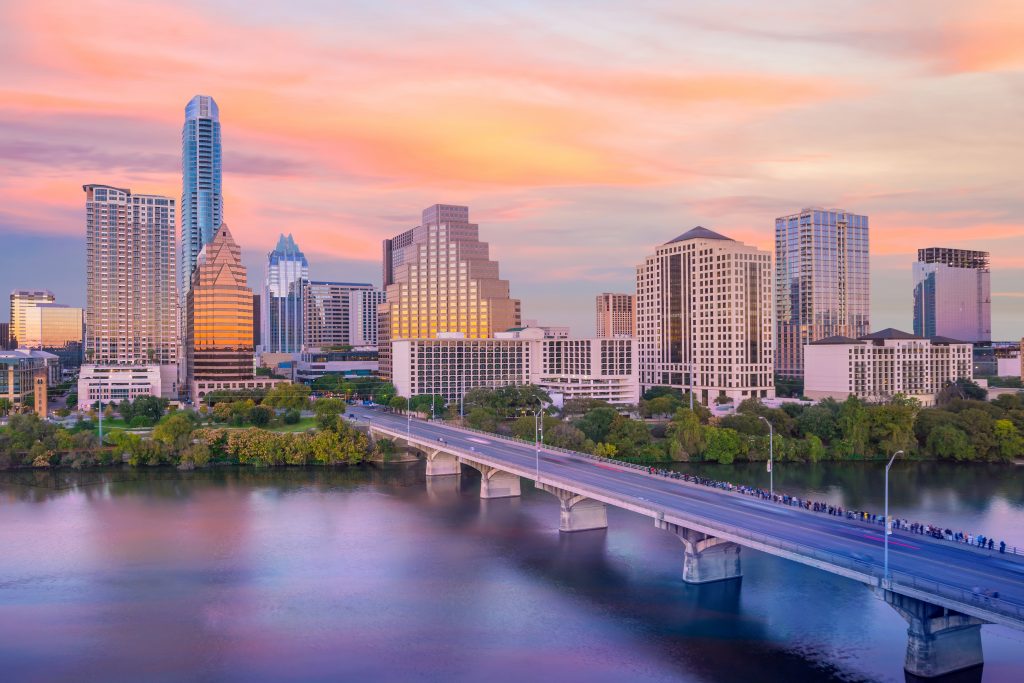 Their first stop with a giant RV was Austin, Texas. Maria – Theresa is a single mom who is also an attorney and she can give them a lot of advice.
Maria has 4 kids, and she got pregnant with her first when she was only 16 years old. She even got married, because her family expected her to do so.
She also got divorced. But, in all these moments she knew that she wanted more. She went to college, and after college, she was accepted to law school.
There were so many obstacles, but she decided to overcome all of them. She decided to do something for herself. At the time she was a young mom, and she knew that the kids would be gone one day and she would be in her forties.
It took her a long time, but she made it. She finished law school and she became an attorney.
Her message for Gabby, Kiera, and Maliaq is all about believing in yourself and pushing yourself. Some plans will fail, but there is always time to make a new one.
Albuquerque, New Mexico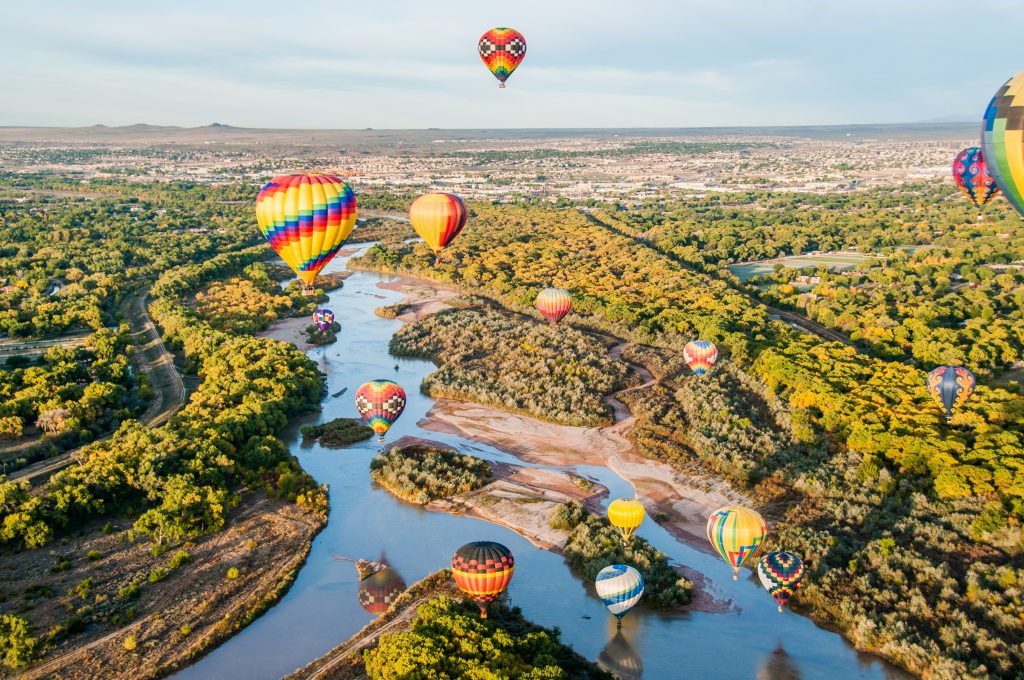 After Austin, the girls went to Albuquerque in New Mexico. This road trip also gave them some time to think and rest.
In New Mexico, Amy Yeung was the next single mom to give them some tips and tricks. Amy Yeung is also Native, which means a lot to Maliaq.
She wants to hear her opinion because she feels that it's harder to succeed for Native American women.
Amy is a fashion designer, and in the past, she worked for corporate companies, and she was a part of creating fast fashion.
She realized that she didn't want that. She wanted to do something good for the nature. With time, she moved to New Mexico where she felt a strong connection with her origins.
She started to use old, vintage clothes to make something new. She started sewing and making interesting things from something that already existed. She believes that recycling clothes is so important.
Amy believes that living in New Mexico and being surrounded by creative people helped her to stay in touch with her Native American. She found her peace and purpose.
She also feels like a different person. Before her daughter, she was very into fashion, trends, and modern life. But, after she had her daughter she felt the need to do something meaningful.
Her message for the ladies is to choose something they love. When you're truly passionate about something, it's easier to take risks and forget about fears.
Positive thinking and learning to manifest your desires are also one of the best things anyone can do.
After they visited Albuquerque, they stopped at White Sands where they felt very peaceful. They've realized the power of this journey. They've realized that sharing these things will help them to make the best choice for their future.
Gabby was a little emotional because she was not used to doing fun things without their children. Maliaq feels the same way, but she also thinks that it's scary to feel that way. They don't really know who they are. They just know they're moms.
Kiera is grateful for being able to see and feel the beauty of nature. She feels much better.
Phoenix, Arizona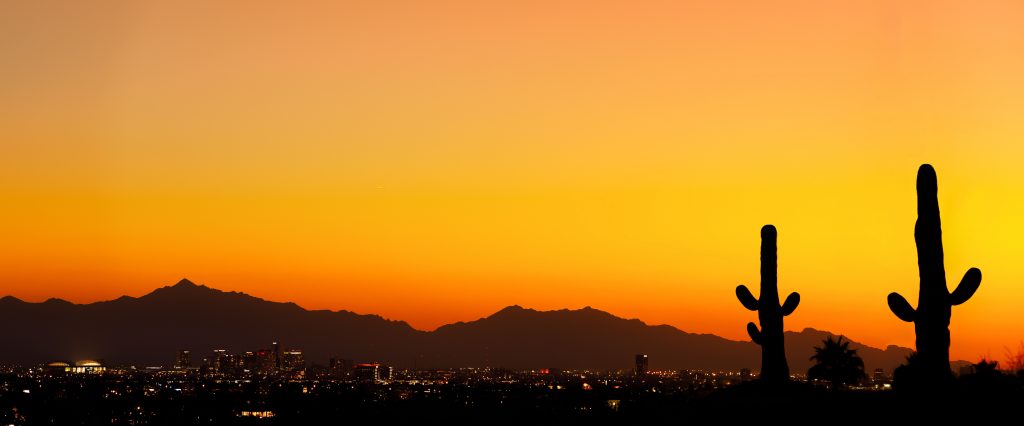 Gabby is enjoying the trip, but she misses her daughters so much, so she is quite silent. But, she is excited about meeting Felicia Rice.
Felicia is a microbiologist and she is a single mom. She has 5 kids, and she works at Mayo Clinic.
Gabby wants to work in healthcare, and she likes microbiology, so she wants to hear what Felicia has to say about her journey. Felicia had a plan to become a doctor. It was her dream, but she got pregnant. Since the pregnancy wasn't planned, her plan had to wait.
She got married, and she was married for 12 years, but things weren't working out. Even though she was a busy mom, she still wanted to do something meaningful with her life.
She felt bad for not pursuing medicine, but she found a great replacement – microbiology. She works a lot, but she loves her job.
Felicia worked even more when her kids were younger. She didn't want to miss out on things, so she pushed herself a lot. Gabby felt a real connection with Felicia. She is sure that microbiology is the path for her.
Felicia's message is all about believing that things will work out. Even if you end up doing something different, you can still be happy.
Las Vegas, Nevada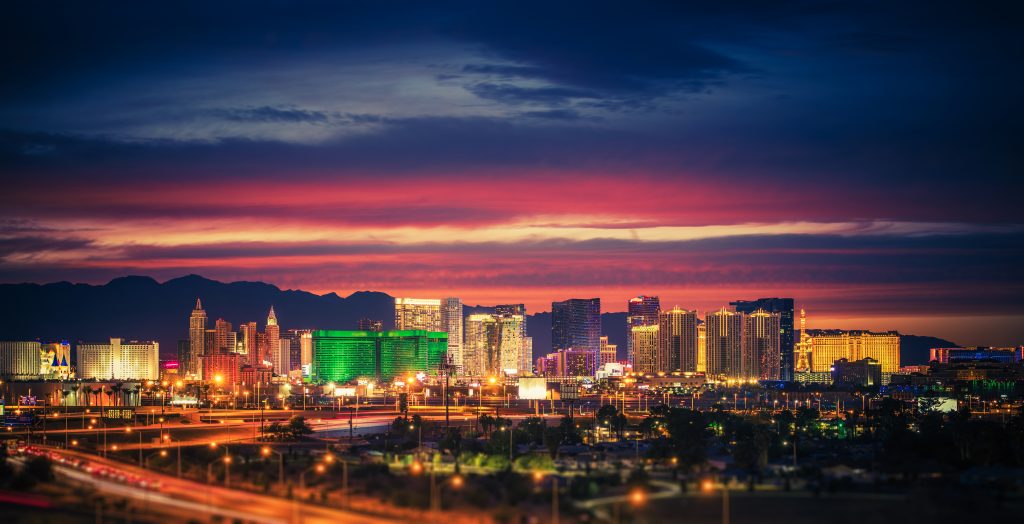 Kiera was very excited to meet Lauren from Utah. Lauren is a professor of geology and geophysics at the University of Utah.
She is a single mom, and she is co-parenting with her ex-husband, just like Kiera. Lauren also struggles with doing what she loves and being a single mom. She believes that being persistent and taking care of yourself is essential.
She also inspired Kiera by telling her that there are many grants and scholarships for people who want to get into geology. Lauren also told Kiera that she would connect her with some important people if needed.
Lauren took the girls to Red Rock Canyon to see the wonders of nature. Kiera was amazed, but Gabby and Maliaq were also mesmerized by the view.
They had some great moments, and Lauren showed them some interesting things. Lauren's message is that you have to be there to pick yourself up. Even though your main job is being a mom, you have to take care of yourself too.
Los Angeles, California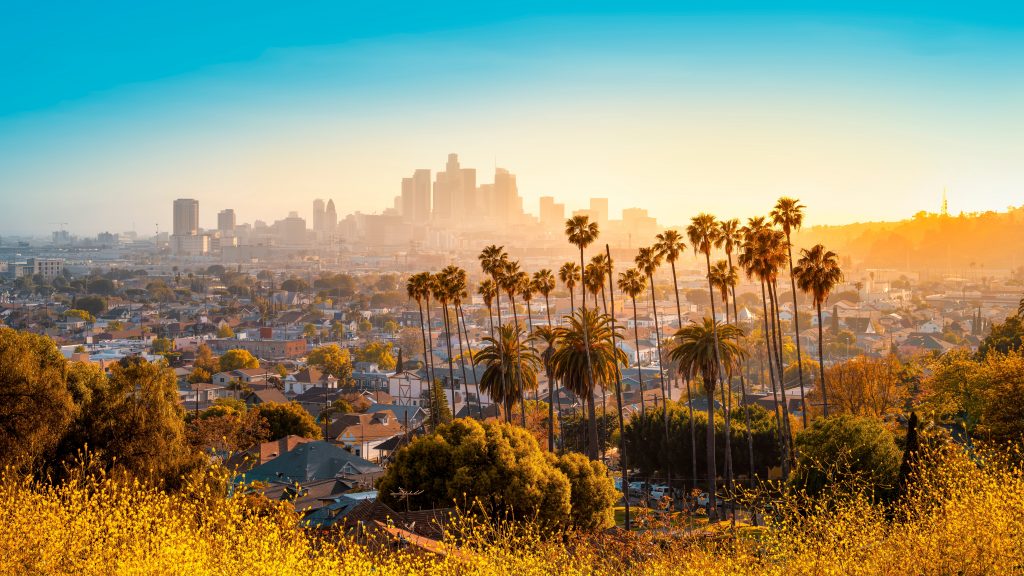 Their last stop was in Los Angeles. They've met with Elisa Peterson, a visual artist and writer who also co-hosts the Cool Moms podcast.
Elisa told them that she decided to become part of the Cool Moms podcasts because she was also a single mom.
She wanted the world to know that there are so many single moms who still want to have a good, fulfilling life. Social media platforms and podcasts are a great way to spread the joy of life.
She advised them to surround themselves with good supportive people. She also told them that they have to live their life to the fullest.
Sarah Centrella was also one of the women to talk with the girls. She is also located in LA, and he is a life coach and an author.
Sarah went through hell. She became a single mom when her twins were only a year old. She had no money, she used food stamps, and she felt like the world was ending.
She had no support, and she couldn't afford therapy. She watched Oprah Show, and she realized that she was in charge of her life.
She can help herself and she can change her life by controlling her thoughts. She stopped feeling sorry for herself and she stopped with negativity.
In just a few years, she became wealthy and successful. Right now, she is teaching other people to visualize and manifest.
She helped Gabby, Kiera, and Maliaq to create their own vision boards. Her message is that you can have anything you want in life with the power of thoughts.
Life-Changing Road Trip
Gabby, Kiera, and Maliaq met some strong women who inspired them. They've realized that it's possible to change things. It's never too late to start over.
Gabby continued with school, but she changed her major to microbiology. She was also promoted to assistant manager at her company and she is trying to enrich her life with different activities.
Maliaq realized that she doesn't have to take online classes. She can go to a real college. She was accepted to the University of New Mexico. She is moving to Albuquerque with her son.
She now knows that can do it on her own. Her family will always be there for her, but it's time to stop being afraid of doing something different. Amy inspired her with her story, and she believes that New Mexico is a great place for a new beginning.
Kiera is also starting school, but she also started her own Lapidary business specializing in crystal and gemstone jewelry. The biggest thing for Kiera was buying her own house In North Carolina, where she lives with her children.
As you can see, this journey was truly life-changing. When you meet people who went through similar struggles, you realize that you don't have to settle for anything.
These three single moms learned that they're allowed to dream. They're allowed to choose different things. Sometimes we need just a little bit of motivation and a different perspective. Sometimes we need people who will strengthen our will.
The Importance Of Career For Single Moms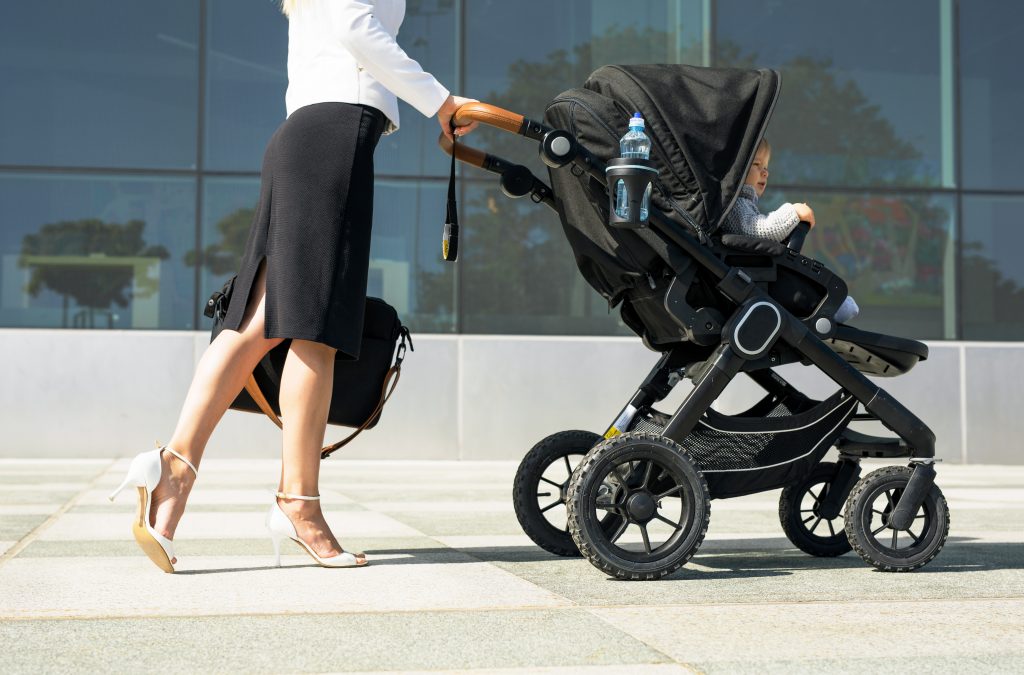 This story about single moms empowering each other is very touching, but it's mostly about career paths and professional goals.
Being a single mom is so difficult, and there are many things a woman has to do in order to get it all done.
But, a good career and a good job are solutions to so many problems. First of all, a better job pays better. Single moms need to earn more to provide for their kids.
With more money, it's easier to take care of everything. Kids have more opportunities and they're much happier.
Next, it's important to work on yourself even when you have kids. A single mom has the right to fulfill her dreams and needs. A successful career will help her with her confidence and mental health. She will feel more useful and she will feel strong.
What's even more important in building a successful career is choosing something you love. All these successful single moms from our story are doing something they love.
It's important to find and follow your passion. Finding joy and peace is priceless. When you feel fulfilled and peaceful, it's easier to do everything.
It's easier to be a single mom. Kids are also happier. They want to see a happy mom. This story talks about individual experiences, but there is a message for every woman and every single mom out there – you have to do something for yourself
You have to do something that will help you grow. Working hard is challenging, but the results are amazing.
It's so rewarding when you're in control of your life. It's so good when you don't have to worry about some basic things. Education and learning are always a good thing. Having a goal will set you free. Also, doing something with your life will help you heal.
When you spend time on yourself, you will realize that life is not so bad after all. It's possible to have it all even with single motherhood. Hard work and self-care are something every single parent needs.
If you that it's better to just stay at home and wait for miracles to happen on their own – you're wrong.
In Conclusion
Every success story can inspire every person. Even if you're not a single mom, I believe that this story is a sign.
It's a sign that anything is possible if you're ready to work harder than ever. Anything is possible if you're ready to forget about your fears and doubts.
Your past is where it belongs – in the past. You can't change that, but you have the power to change your future. In just a few months, or a few years, you can be a different person
If you are a single mom, don't be scared to do something for yourself. If you don't like your life, do something about it. Don't accept the things you don't like. Don't accept failure and misery.
All these women went through different challenges, but all of them want what's best for their kids. When you stop waiting for some good luck and start making good things on your own, you will feel invincible.
This story is also significant because it shows us how important it is to share kindness and knowledge. Sometimes we need to hear something positive. Sometimes we need to know that people made it.
Loneliness can be good, but sometimes it can ruin your perspective. Don't be afraid to get out there and ask for some wisdom from people.
Amazing single mothers and their path to success is filled with different emotions and struggles, but it always has a good ending.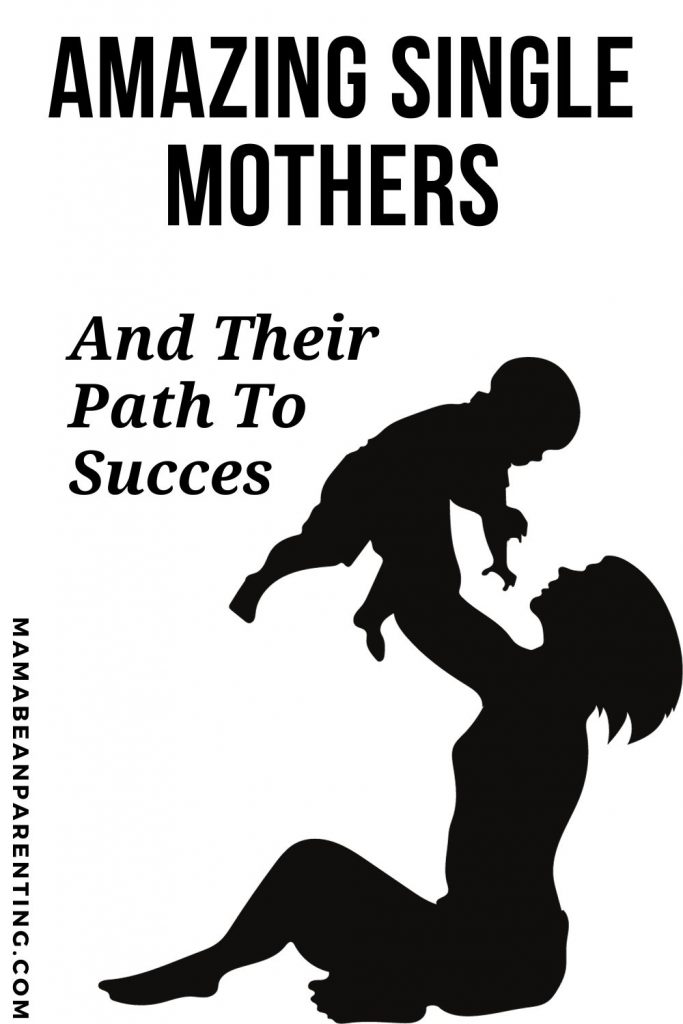 Source – PBS SoCal | KCET
Hi all, I am Sidney, an accountant, a hobbyist photographer, and a mother to two sweet girls who are my motivation. I love sharing the tips and tricks I gained all these years I've been a mother. I hope it will help you!